Fatal Police Pursuits
Police chases sometimes end with tragic results and innocent people die
A 20-year-old woman and her 1-year-old son are dead after her 20-year-old boyfriend led police on a high-speed chase in downtown Gary, Indiana. The incident occurred about 11:30 a.m. on Friday, January 7, 2022.
Eric K. White has been charged with several crimes and now faces up to 20 to 40 years in prison if convicted of all charges.
White Speeding in Downtown Gary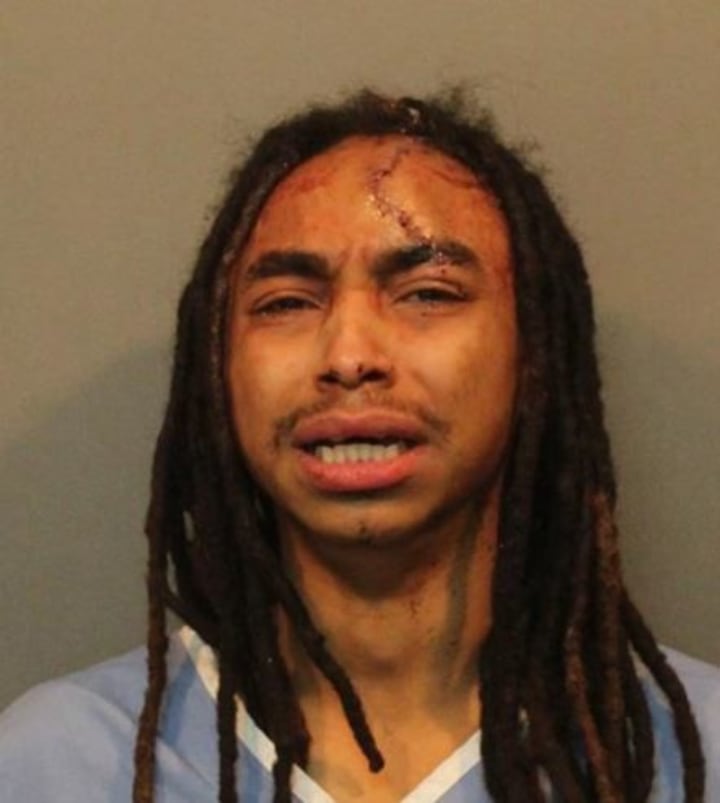 Gary police noticed a 2010 black Audi traveling at high rates of speed on Highway 25. An officer attempted to make a traffic stop on the vehicle but it sped off instead. The officer lost sight of the vehicle but another officer spotted him traveling the opposite direction and gave chase. A third officer then joined the pursuit.
White reached speeds of 130 MPH as he weaved in and out of traffic along Highway 25. Police again lost sight of the vehicle but seconds later, saw smoke and the Audi on fire and disabled after crashing into a semi tractor- trailer. The Audi had slammed into the back of the semi-tractor.
Police rushed to the vehicle to remove the driver. White grabbed onto the steering wheel as officers struggled to take him into custody.
A Gruesome Discovery
Britini Griffin and Ky'Air Lucas were ejected from the vehicle. Police did not realize they'd been ejected until motorists found Ky'Air deceased in his car seat and the decapitated body of Britini on the shoulder of the road. Both died from blunt force trauma.
Police found a loaded handgun with a live round in the chamber inside White's waistband. He continued to struggle with officers until he was hauled off to a hospital in the back of an ambulance.
White Arrested
White was charged with felony neglect of a dependant resulting in death, resisting law enforcement resulting in death, and a misdemeanor charge of carrying a handgun without a license. He posted a bond of $15,000 several hours after he was taken into custody. Additional information about upcoming court appearances is not yet available.
Police Pursuit Fatalities
According to research, police chases are deadlier than hurricanes, tornadoes, and lightning combined. Hundreds of people die every year, oftentimes innocent people, as the result of a high-speed police pursuit. Experts agree many times the pursuits are unnecassary.
In 2015, police conducted over 65,000 pursuits. From 1996 until 2015, about 366 people -or one person per day- died annually from injuries sustained in police pursuits. According to USA Today, more than 5,000 innocent people, including passengers and bystanders, were injured in these pursuits.
Virginia Woman Charged With Manslaughter After High-Speed Chase
In March 2021, a Portsmouth, VA woman led police on a high speed chase resulting in a fatal crash. She was charged with manslaughter in this case.
Police attempted to stop a 2015 Jeep Wrangler driven by 28-year-old Ciara Elliott due to "several warrants" out for the woman's arrest. Elliott refused to stop the vehicle and a pursuit began.
Elliot crashed the Jeep Wrangler into a 203 Chrysler 200 at the intersection of Victory Blvd. and California Ave. The impact of the crash killed the driver of the vehicle, identified as 35-year-old Calvin Coolidge Majette III.
Two passengers rode in the Jeep as Elliott led them on the pursuit. Two passengers inside the Chrysler 200 were treated for injuries at a local hospital and released. Elliott was taken into custody after she was treated at the hospital.
guilty
About the author
The most shocking & unbelievable collection of crime stories around. Prepare yourself for crimes that will piss you off. Graphic material! 18+ audience!
Reader insights
Be the first to share your insights about this piece.
Add your insights