FAA Acted to Protect Chinese Counterfeiter Instead of Flying Public's Safety: Part Two
Exclusive Phone Call Revealed Moog Aircraft Terminally Gave in to the Desperate Colluder of the Chinese Counterfeiter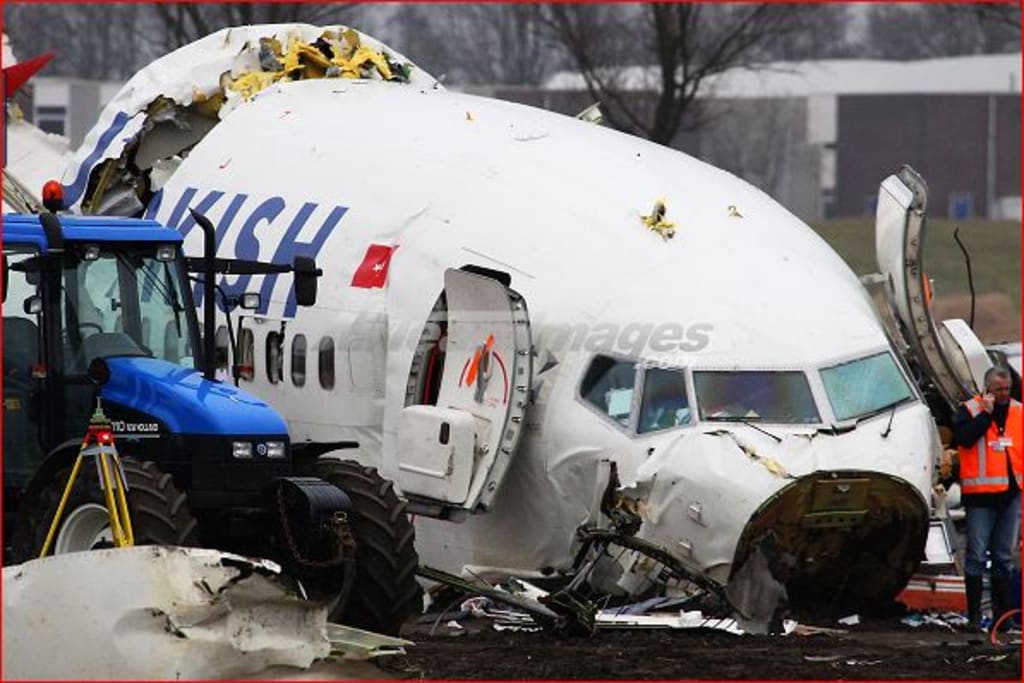 Moog criminal suspect was fully aware of violation of NHJ traceability which he had no confidence himself.
Voice/words of Mr. Joe Zou, Moog criminal suspect who colluded with the Chinese counterfeiter.(full transcript at the bottom of this article)
Joe: …… those parts with traceability, we may do an evaluation, and we sum up the issues in writing and on Monday afternoon, we shall present the issues with him. We ask him to pull resources to re-trace the parts….Because they(NHJ) has committed the mistakes twice. I don't have confidence in their traceability. I am just concerned the parts on line and being delivered have same issue(traceability).
Mr. Joe Zou motive of colluding was to receive kickbacks. The motive of NHJ using substitute material was simply because the substitute material was one third or even one half cheaper. NHJ had no idea that the sub-standard material was used on SPOF(Single point of failure) of Boeing flight control systems.
Moog/FAA was cheating the world that NHJ was given only simple parts.
The FAA whistle blower, Charles Shi, has been exposing the safety threat concerning counterfeit safety parts knowingly installed by Moog Aircraft on some 500 Boeing planes, mainly B737 and B777.
Without conducting any independent investigation or verification with objective evidences submitted by this whistle blower or contacting LEA for criminal investigation on such a crime, FAA concluded No violation ending the first investigation.
FAA Acted to Protect Chinese Counterfeiter Instead of Flying Public's Safety... Continued...
Moog Aircraft quality organization was corrupted which relied on a reckless and incompetent SQE who fraudulently added NHJ into Moog approved supplier base and even refused to perform audit on the counterfeiting Chinese supplier.
After I, as East Asia Supply Chain manager,was alerted that NHJ was exited by B/E Aerospace even before Moog approval, I went myself to NHJ a few times on issue finding trips. On a trip 06/23/2015 , I myself identified a very troubling violation of NHJ stocking raw material for Moog business in the open area. I instructed Mr. XXX to sum up my findings and other major findings of NHJ illicit sourcing Moog business from unknown & unapproved 2nd tiers as well as raw material traceability issues in a report "NHJ Improvement Suggestion 6/23/2015" which was shared with Moog team.
NHJ Issue summary report 6/23/2015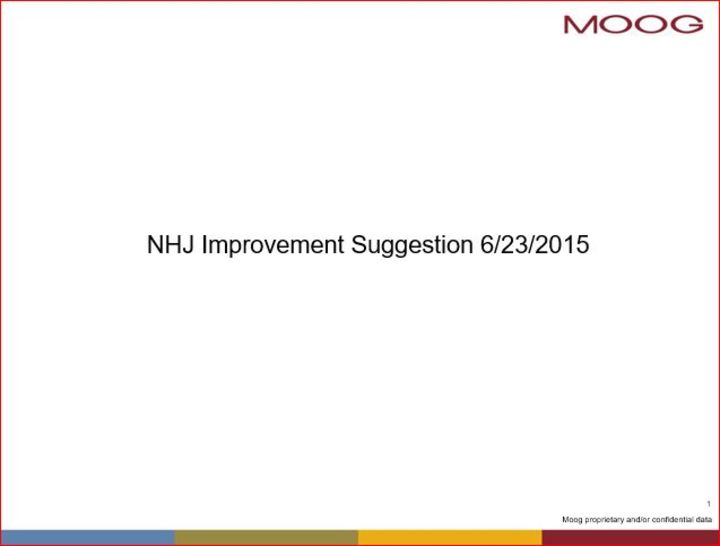 Moog became aware of NHJ sourcing 1/3 of Moog business from unknown & unapproved 2nd tiers sometime in June,2015. By this time, NHJ already sourced from its illicit 2nd tiers a total of 11 Moog part numbers, thousands of pieces which had been delivered to Moog; Moog had all of these Suspected Unapproved Parts, many of them safety critical or sensitive,assembled into Boeing flight control systems. These SUPs remain on Boeing planes in service today due to massive Boeing and FAA cover-up.
By this time, NHJ had no quality control on its illicit 2nd tiers. Moog SQE refused to do anything in addressing the grotesque violation of aerospace quality standard. I and my SDE team had to take the lead trying to address it. I and Mr. XXX sat down with NHJ team and worked out a corrective action plan.
1. Quality Control Procedure Regarding 2nd tier Draft by 6/24/2015.(Before this date, NHJ had no procedure because they did not even inform Moog they were illicitly sourcing from unknown and unapproved 2nd tiers. The Procedure was never finalized due to disruption of my 08/07/2015 whistle blowing, Moog continued to source parts from NHJ illicit 2nd tiers after 08/07/2015. Moog SQE went too far by re-approving the verified counterfeiting NHJ into Moog Approved supplier base again simply because Moog did not want to stop Boeing deliveries....)
2. 2nd tier Supplier audit procedure draft by 6/24/2015 (The Procedure was never finalized)
3. 2nd tier supplier selection and approval by 6/30(The action was never completed due to disruption of my whistle blowing 08/07/2015)
4. 2nd tier supplier management Team (The team was never formed)
NHJ Issue summary report 6/23/2015 Page 2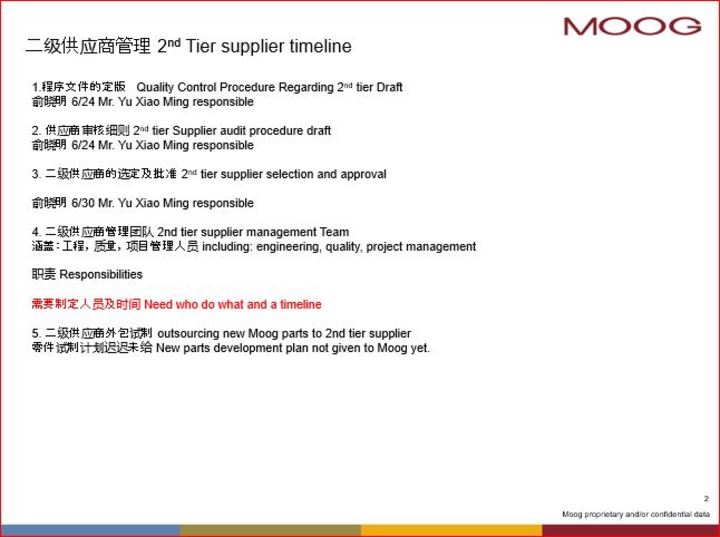 On top of knowingly counterfeiting, traceability was what NHJ didn't have in manufacturing aerospace machined parts. That was why B/E Aerospace exited from them.
In making my first Moog internal whistle blowing. I was crying out on Mr. Joe Zou's total ignorance of criticality of traceability:
He (Mr. Joe Zou)requested nothing to demand NHJ take actions to correct the traceability Non Conformances, but kept telling us it is normal for a supplier to have such issues!!!
What issues, traceability is the biggest issue that can cause immediate disaster to aerospace business.
NHJ used a MID(Material Identification ) system for "material tracking" disconnecting with raw material sourced from approved vendors. The only accepted aerospace traceability is to use material heat lot numbers in CoC(Certificate of Conformance) provided by approved material mills or vendors.
This MID tracking was in violation of FAA order, standard and regulation. It gave ground to NHJ to substitute whatever material for use on Moog business. And that was exactly what happened.
The Last Boeing Inspector, Mr. Gerald Eastman made it very correctly:
NHJ parts sent to Moog that used that NHJ "MID number" traceability system have no traceability to the raw material they were made from.
In NHJ own company presentation, they manifestly stated:
Raw material order number is internal MID
Unfortunately, this sheer violation was not captured by quality organization of Moog Aircraft whose job was supposed to stop a supplier with no traceability.
NHJ company profile January 2015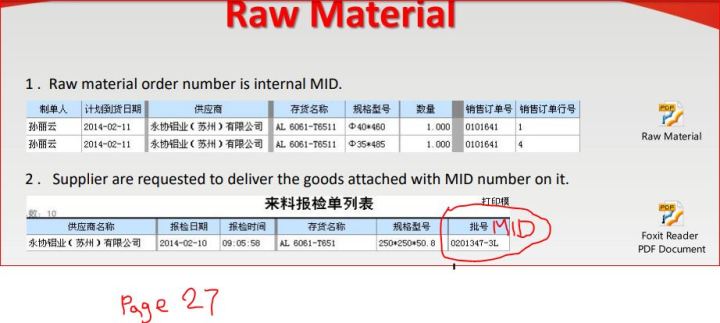 During 6/23/2015 NHJ audit trip,we found NHJ production documentation and labeling only allowed MID numbers to be recorded. Some Work in Process(WIP) paper work did not even have MID "traceability", testifying NHJ basically have no traceability in its manufacturing process.
NHJ Issue summary report 6/23/2015 Page 8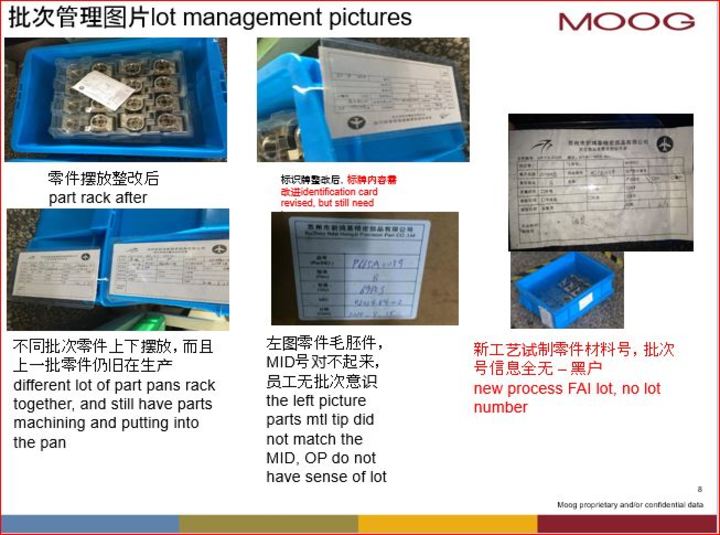 NHJ Production documentation only recorded MID which was illegal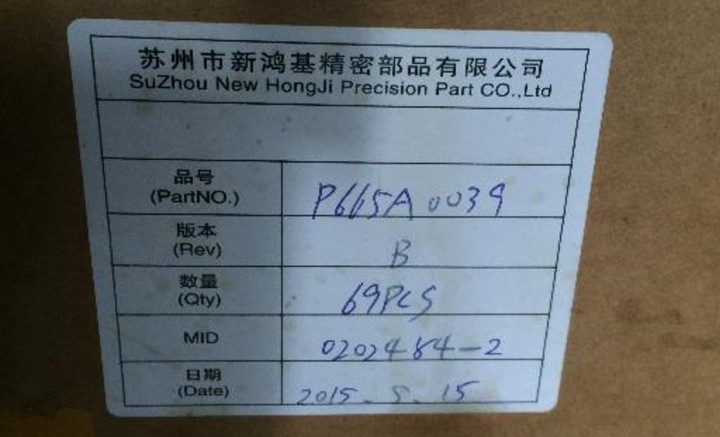 Only MID 0202484-2 which was NHJ own illicit material number on production batches.
New process FAI lot did not even have MID number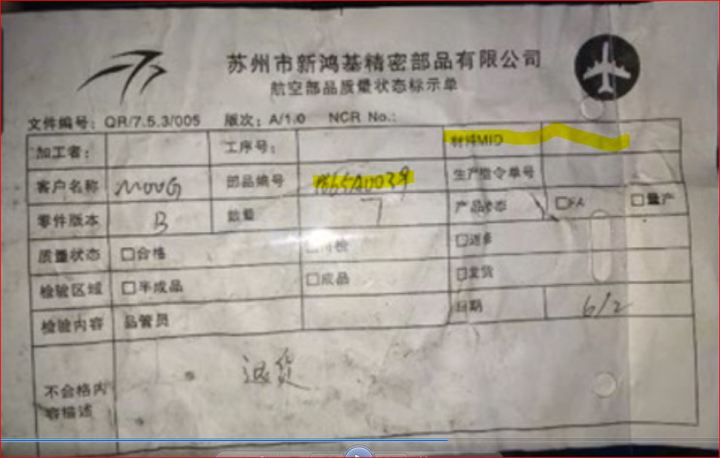 NHJ paperwork did not even have MID lot number at production line.
No lot number or even MID number for FAI production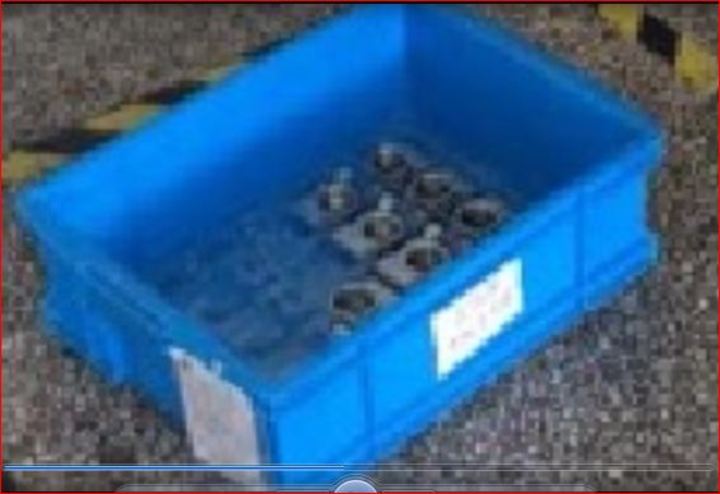 Two production lots were mixed in one container. the quantities on the paperwork did not match actual.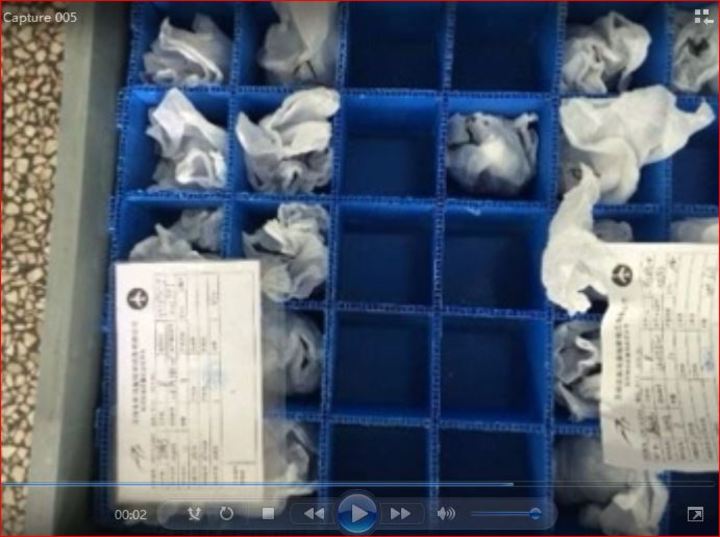 After I made my first whistle blowing 08/07/2015, stake holders in Moog Aircraft, including top management, global supply chain,quality organization, engineering as well as Mr. Joe Zou himself, were fully aware of the fact NHJ had no traceability.
Mr. Kevin Walek, supervisor of Mr. Joe Zou had a counsel session 9/28/2015 by stating:
Employee had raised concerns regarding material control at NHJ after learning that B/E had discovered a raw material substitution problem....
A subsequent SQE investigation identified concerns.
Mr. Walek had a counseling session with Mr Zou on his inaction of B/E exit due to NHJ traceability crim
Moog Aircraft(AG) investigated Mr. Joe Zou on his misconduct of violating ethics. U.S. Human Resource Manager, Don Needham prepared investigative questions for Mr. Zou to answer which clearly manifested Moog top management was fully aware of NHJ traceability issues up to 08/29/2015.
Mr. Don Needham, Moog Aircraft HR manager email 8/29/2015

Mr. Don Needham Prepared questions for investigating Mr. Joe Zou for violating business ethics.
Mr. Don Needham, Moog Aircraft HR manager email 8/29/2015

Questions prepared by Mr. Needham were inclusive:
Has anyone either inside or outside of your team raised concerns about NHJ?...
Are you aware of any issues with NHJ regarding BE Aerospace and their decision not to work with NHJ due to quality and traceability issues?...When Kevin Walek made you aware of the issue with NHJ and the audit we were going to conduct he asked you to keep it confidential. Did you subsequently contact Mr. Li and discuss the audit? .....
Questions relating to NHJ traceability prepared by Mr. Don Needham, Moog Aircraft HR manager
Mr. Reynaldo Balanon, a member of Moog engineering team wrote 8/29/2015 on NHJ material substitution and traceability:
Subject: NHJ parts issues
This supplier has a number of issues....Wrong or scrapped materials may have been used.
Moog Engineering awareness of NHJ wrong or scrapped material issue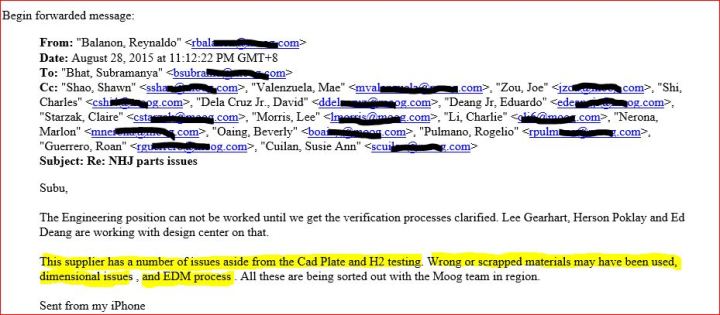 Mr. Subu Bhat, quality director of Moog Aircraft wrote 25/09/2015 :
He (Mr. Shi) indicated that the quality issues(traceability of use of MID and illicit 2nd tier) we have found with...NHJ could have been avoided if Claire had acted on the suggestions made by members of his team, since he has sent two emails to justify his position...
Mr. XXX wrote 08/28/2015 to Mr. Kevin Walek about Mr. Joe Zou trying to alert the criminal counterfeiter and send fear into him for joining me in whistle blowing.
Mr. XXX email 8/28/2015 to Mr.Kevin Walek.

Mr. XXX, the SDE reporting to me directly who was responsible for NHJ wrote 8/28/2015:
Joe mentioned about this quality traceablility issue can really bring him hard (trouble)when he (goes) back to US. there shall be shut down on NHJ right the way.... he requested NHJ owner Mr. Li, him and myself have a meeting....
...since you've already made clear information (about investigation on NHJ) ...confidential....but I... will not be safe for me, I can smell the danger...
Mr. XXX email 8/28/2015 to Mr.Kevin Walek.

Mr. Joe Zou was desperately colluding with NHJ and trying to disturb Moog investigation. He gave me a call 8/29/2015 insisting to inform NHJ owner about Moog confidential investigation which his boss Mr. Kevin Walek repeatedly said NO.
I immediately emailed Mr. Walek of Mr. Zou's criminal intention, Mr. Walek responded by sternly warning which copied to Mr Joe Zou:
We would not push delivery of non-conforming parts to Moog.
We should not be discussing this issue with anyone at NHJ per my email.
Mr. Walek email 9/29/2015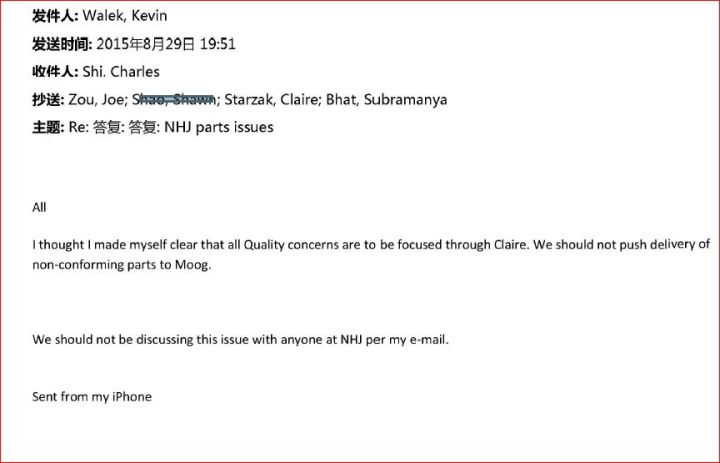 Here are transcripts and the phone call recording Mr. Joe Zou and I had on 8/29/2015 (Exclusive disclosure)
Transcript of Phone Conversation Between Charles Shi and Joe Zou.
Date: 2015-9-29
C: Charles ShiJ: Joe Zou………C: I presently believe we need to have Claire to verify(NHJ traceability issues) first.. then we can act.
J: Claire is investigating.
C: (raised voice) she investigates? What can we(SDE team) tell if there is yes or no( traceability issue), if we tell Mr. Li(owner of NHJ), what can he tell us?
J: Charles, you listen to me. …. Claire is investigating NHJ system.. I mean to say; at present, when the raw material comes in, how is it managed?
Any loopholes? Actually Mr. XXX has already identified lot of loopholes. Are these loopholes affecting the deliveries? If there are any, we need to stop the loopholes….. but for next two weeks' deliveries, are there any risks? This is what worry me most.
C:Let us discuss it internally first.
J: (raised voice) We must communicate with Mr. Li of NHJ… about (their) parts delivered (to Moog), are there any (traceability) risks? If any, we need to contain them, you see, we need to know which parts have material (traceability) issue?.....
C: Well, we may have to discuss internally how to proceed on Monday… we can not afford doing overlapping jobs. Claire and Lee conduct an investigation while we (SDE) also do the same.
J: OK, Monday we shall do first…., the 2nd thing we do if there are any risks of delivery, we must sit down with Mr. Li and tell him. Any risks with parts being delivered and those in stock? If there are risks, we need to have them investigated…. This is very important.. we can not afford same risky deliveries going to Baguio(Moog Aircraft low cost manufacturing facility in Philippines) again. This is more important than any politics………
C: We need to have a good coordination internally with Lee, Claire, XXX and Ron.
J: I have talked with them. They supported my view.
C: Do you mean we talk directly with Mr. Li of NHJ?
J: …… those parts with traceability, we may do an evaluation, and we sum up the issues in writing and on Monday afternoon, we shall present the issues with him. We ask him to pull resources to re-trace the parts….
Because they(NHJ) has committed the mistakes twice. I don't have confidence in their traceability. I am just concerned the parts on line and being delivered have same issue(traceability)
****
Horribly and criminally, Moog top management chose to cover up and wanted the whistle blower terminated because they knew thousands of counterfeit safety parts made by Chinese supplier-NHJ had already been installed on flight control systems of Boeing planes. Removal and replacement of these bogus safety parts could be very costly to Moog. Yet Cover-up could save Moog the daunting unwarranted cost and business with Boeing!
It is most tragical and fatal Boeing and FAA joined Moog in the criminal cover-up creating the unprecedented Boeing plane safety scam not resolved today.
Appeals were sent to Presidents of United States and China for criminal investigation!
More post or contact: [email protected]
investigation

Charles Shi
Charles Shi. formerly employed by the Aircraft Group of Moog Inc. as East Asia Supply Chain Manager,a whistleblower of the Federal Aviation Administration ("FAA") on an extraordinary Boeing plane safety threat.
See all posts by Charles Shi →