English Teacher Killed and Disposed of in Tub of Sand
By a Japanese man who raped, killed, escaped, and changed his face.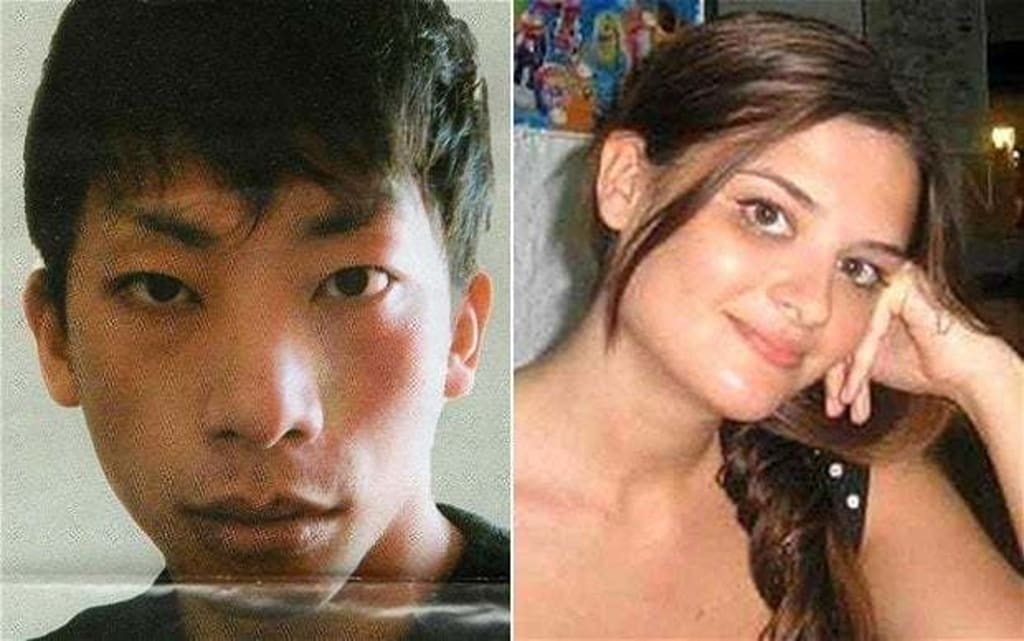 Photo by alchetron.com
The unbelievable and whirlwind story of 28-year-old Tatsuya Ichihashi and his meeting, raping, killing, and disposing of the body of his 22-year-old English teacher Lindsay Hawker, remains one of the most well-known murders of a foreigner in Japan to this day.
Almost as brutal and heinous as the murder itself is the shocking two and a half years that Ichihashi eluded police and the lengths he went to hide, escape and disguise himself. How was he able to vanish for so long despite being one of the most wanted people in Japan?
Not only was this crime a national incident, but because the victim, Lindsay was from England, news of the murder and subsequent hunt for Ichihashi became widespread across the UK and the world. Lindsay's parents traveled to Japan twice to plead with police and the public to continue the search for their daughter's killer and attain justice for the heinous crimes committed against her.
Lindsay, a beautiful, young woman in the prime of her life was brutally murdered in a foreign land and left in a bathtub filled with sand and compost on a balcony. Her only mistake was being nice to a stranger who seemed to take an interest in her and wanted to learn English. That kindness would eventually be her fatal mistake.
"My daughter's killer has now brought shame on your country. He must be caught. He cannot be allowed to hide away."
-Bill Hawker, father of Lindsay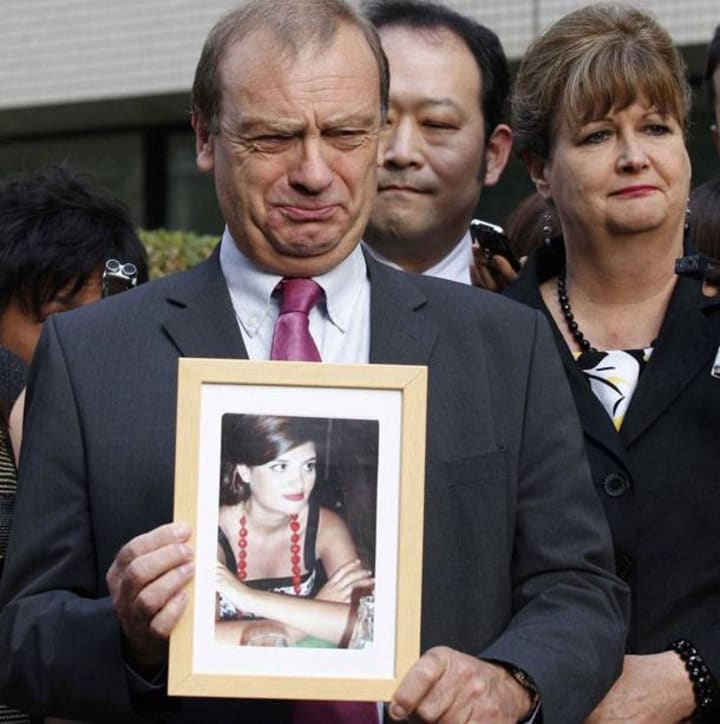 The Victim
Lindsay Hawker was born in Coventry, England in 1984 and graduated from the University of Leeds in 2006 with a first-class honors degree. Considering continuing her education and gaining a Master's, instead, she decided to teach English abroad.
In 2006 she worked for a major English conversation school in Japan called Nova. The branch she worked at, located near Koiwa Tokyo, was close to her home in Ichikawa which is just outside of Tokyo in Chiba Prefecture. She lived with two roommates and taught English to Japanese adults and children.
The company where Lindsay worked was very shocked and distraught to hear the news. In a statement, they said, "She took her job seriously and put every effort into it. She was trying to get used to Japan. We are very sorry that this has happened."
Even the students of Lindsay were heartbroken to hear of her death, with one student saying, "I called her Lindsay-san and she called me by my name. I liked her very much. The lessons were very interesting and she was always laughing."
Lindsay decided to come to Japan to teach English because of her love of Japanese culture and she felt that along with New Zealand, Japan was one of the safest countries in the world.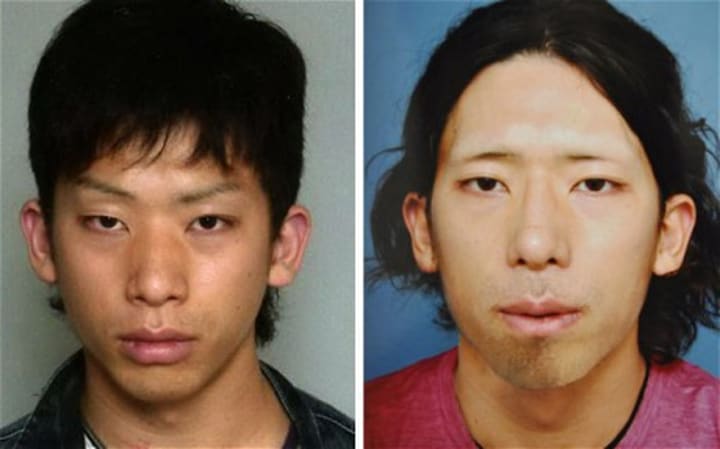 The Killer
Tatsuya Ichihashi, born in 1979, was the son of a medical doctor and a dentist and attended Chiba University, majoring in Horticulture. But instead of working in his field, he lived in an apartment near Ichikawa station and lived off an allowance of about 100,000 yen (about $1000 US) he received from his parents.
He was known to visit the gym frequently, was obsessed with his body and health, and cycled 25 km a day which might explain how he was easily able to escape the hands of police despite not even wearing shoes when he ran from them.
Although he had never been convicted of a crime prior to the killing of Lindsay, there was a report of Ichihashi allegedly assaulting and robbing a female but his father paid the victim one million yen (about $10,000 US dollars) to keep the case from going to court.
According to information gathered by The Times, Ichihashi was familiar with and interested in foreign cultures as he had studied abroad in Canada and was often seen visiting foreign establishments and attempting to pick up girls using his talents in drawing and sketching. He was also kicked out of some of these establishments due to complaints of harassment by female patrons.
Though he was in good shape and attempted to make friends with foreign women, he was also seen as odd and even his sister didn't invite him to her wedding, as they did not get along.
How They Met
On March 20th, 2006, Lindsay was near her station after work when she was approached by Ichihashi. He claimed that she was his English teacher but she had never met him before.
He then asked her to be his English teacher. When Lindsay rejected his advances and started riding home on her bicycle, he chased after and followed her to her apartment.
Feeling sorry for him as he asked if he could get a glass of water, Lindsay invited him into her apartment and also introduced him to her two roommates to hopefully let him know she didn't live alone.
While at her apartment he drew her an endearing sketch and wrote his name, number, and email address down so they could continue contact.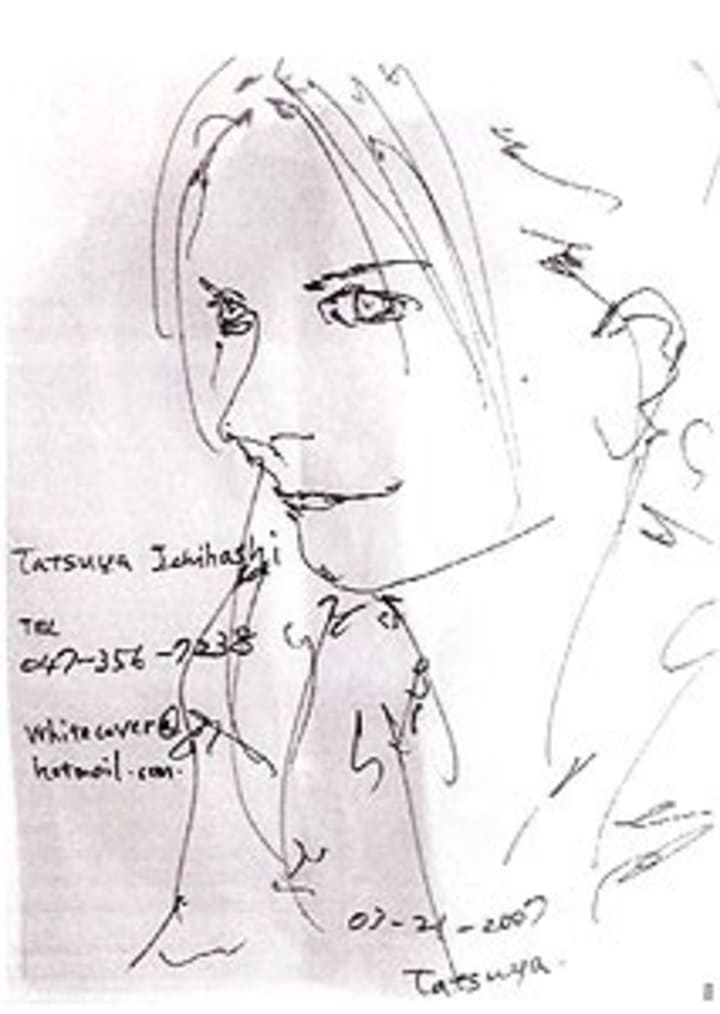 It's not sure whether Lindsay or Ichihashi made further contact but they made plans to meet at a cafe four days later to have an English lesson in the morning before Lindsay started work. Unfortunately, she was seen leaving the cafe with him, getting in a cab, and heading up to his apartment while the cab waited below. She would never make it to her work and no one would see her alive ever again.
The Crime
"I did not intend to kill her, but I am responsible for her death."
Lindsay and Ichihashi met at a cafe for a private English lesson on March 24, 2007. In their first lesson, Lindsay didn't know much about Ichihashi except that he was very persistent and infatuated with her as he had approached her a week earlier and pleaded for her to meet him again.
According to police reports, the two had met at the cafe in the morning for a lesson but Ichihashi claimed he didn't have the money to pay for her lesson and asked her to come to his apartment. The CCTV footage shows the pair leaving the cafe and sharing a taxi. They took a taxi to his apartment in Ichikawa close by to the cafe.
The taxi driver was asked to wait for Linsday but left on another call a few minutes later when Lindsay didn't return. Had that driver waited or followed up on her whereabouts she might still be alive or Ichihashi might have been apprehended earlier.
Instead, Ichihashi claimed that soon after they entered his apartment he raped her. He confessed to killing her, stating that he smothered her to prevent her from screaming while raping her.
But police findings show that Lindsay's body had bruises and marks showing signs of a long struggle and injury from possible collisions with the furniture as well as a physical altercation.
Both Lindsay and Ichihashi were experienced in martial arts. Unfortunately, Ichihashi was able to overpower Lindsay, and coroner's reports show her neck cartilage was broken when Ichihashi strangled her, which led to her death.
Police said that,
"the egg-sized bruises on the left side of her face appeared to have been inflicted with a fist, while lesser marks on her upper body were the result of collision with furniture. Hawker had died when her assailant began strangling her and broke the cartilage of her neck. Her head was shaved after she was killed."
Whether the claim is true that Ichihashi says he killed her accidentally or not, he decided to try to get rid of the body rather than contact authorities. He made several visits to hardware shops and gathered materials including sand, compost soil, deodorant, and a shovel.
He shaved her head, bound her body with scarves and cords, and placed her in his bathtub filled with the materials he had purchased. He then moved his bathtub from his bathroom to the balcony that night as neighbors reported hearing loud noises of metal and dragging throughout the night.
Lindsay's two roommates reported her missing the next day when she did not come home and her English school where she worked also reported her missing when she didn't show up to work for two days. These calls led police to investigate.
Luckily, Lindsay had left a note with Ichihashi's name and address for her roommates which they passed on to the police so they could visit his place for further investigation. The police who arrived at his apartment building noticed there was no light on but someone seemed to be inside.
But because of rules in Japan prohibiting officers from knocking without proper cause, the officers called for backup and seven more police arrived at Ichihashi's building.
With nine officers on site, Ichihashi somehow was able to flee his apartment with only a rucksack which eventually he dropped when police were in pursuit. He was shoeless as well but managed to outrun the police, jump over stairways, traverse through the cramped streets, and disappear.
When officers entered his apartment they found piles of violent Japanese comics, Lindsay's possessions strewn over the floor, and the bathtub with the sand and decomposition material with one of Lindsay's hands sticking out the sludge.
The hunt was on for Ichihashi and four days after his disappearance there was a reported sighting of him in a red-light district of Japan at a love hotel. Japanese love hotels are perfect places for anonymity as there is no front desk staff and no identification is required. The police raided the hotel where the sighting was reported but Ichihashi was not found.
Over the months that Ichihashi was on the run, there were reports of him possibly having had committed suicide, sightings of him in the Philippines as well as reports that he was using a variety of disguises including dressing up as a woman. Thousands of sightings of him were reported but police were not able to pinpoint his location.
Ichihashi had also changed his appearance both using plastic surgery clinics and operating on himself. In his book, he described how he had cosmetic surgery to change his appearance — including using a knife and scissors to cut his own lip and remove moles from his face.
Throughout his time as a fugitive, he also visited various clinics around Japan to have several procedures done including a nose lift.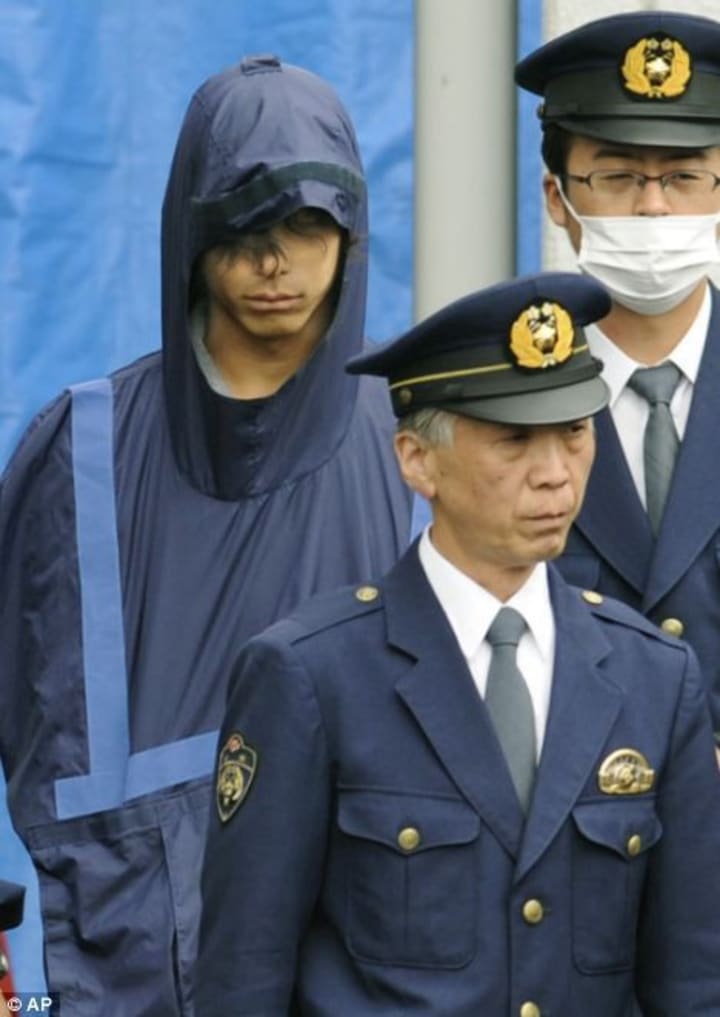 Arrest & Sentencing
It was during one of these plastic surgery appointments that one of the medical staff at the Nagoya City clinic where he visited became suspicious and called the police.
Along with this tip and another from a coworker at a construction company in Osaka who said he recognized Ichihashi, the police closed in on him.
Finally after two and half years on the run, in November of 2009, Ichihashi was found and arrested while in Osaka about to board a ferry to the small island of Okinawa.
Although he had been on the run and the body was found in his bathtub, because he did not confess to the crime, he was only charged with abandoning a body.
But with mounds of evidence and intense interrogation, Ichihashi finally confessed to killing Lindsay but stated he strangled her to stop her from screaming out but did not mean to kill her. His lawyer also said once Ichihashi noticed she was not breathing, he tried to resuscitate her but was unsuccessful.
After a long chase, eventual capture, and trial, Ichihashi was finally sentenced to life in prison in July of 2011. He escaped the death penalty as this was his first offense, the death penalty is usually reserved for those who kill more than one person, and the fact that he was 32 and had a chance to be rehabilitated.
He wrote a book in jail about his journey from escaping the police until his eventual capture which also was adapted into a movie in 2013. Ichihashi offered the royalties to the family of Lindsay Hawker but they refused.
Although Ichihashi escaped the death penalty, his life sentence will ensure he will never have a chance to take another life again. And though at the trial he apologized to the family and seems remorseful for his crime, his long and entangled escape and running from police cause one to question if he would have ever turned himself in.
Was he only remorseful because he got caught? If he never meant to kill Lindsay, why did he go to such great lengths to dispose of her body and avert capture? Rather than turning himself in, he constantly tried to change his appearance and almost successfully evaded capture.
Regardless of motive, Ichihashi's crime, run as a fugitive, and eventual capture captivated the people of Japan and will long be remembered for its bizarre circumstances.
Reader insights
Be the first to share your insights about this piece.
Add your insights