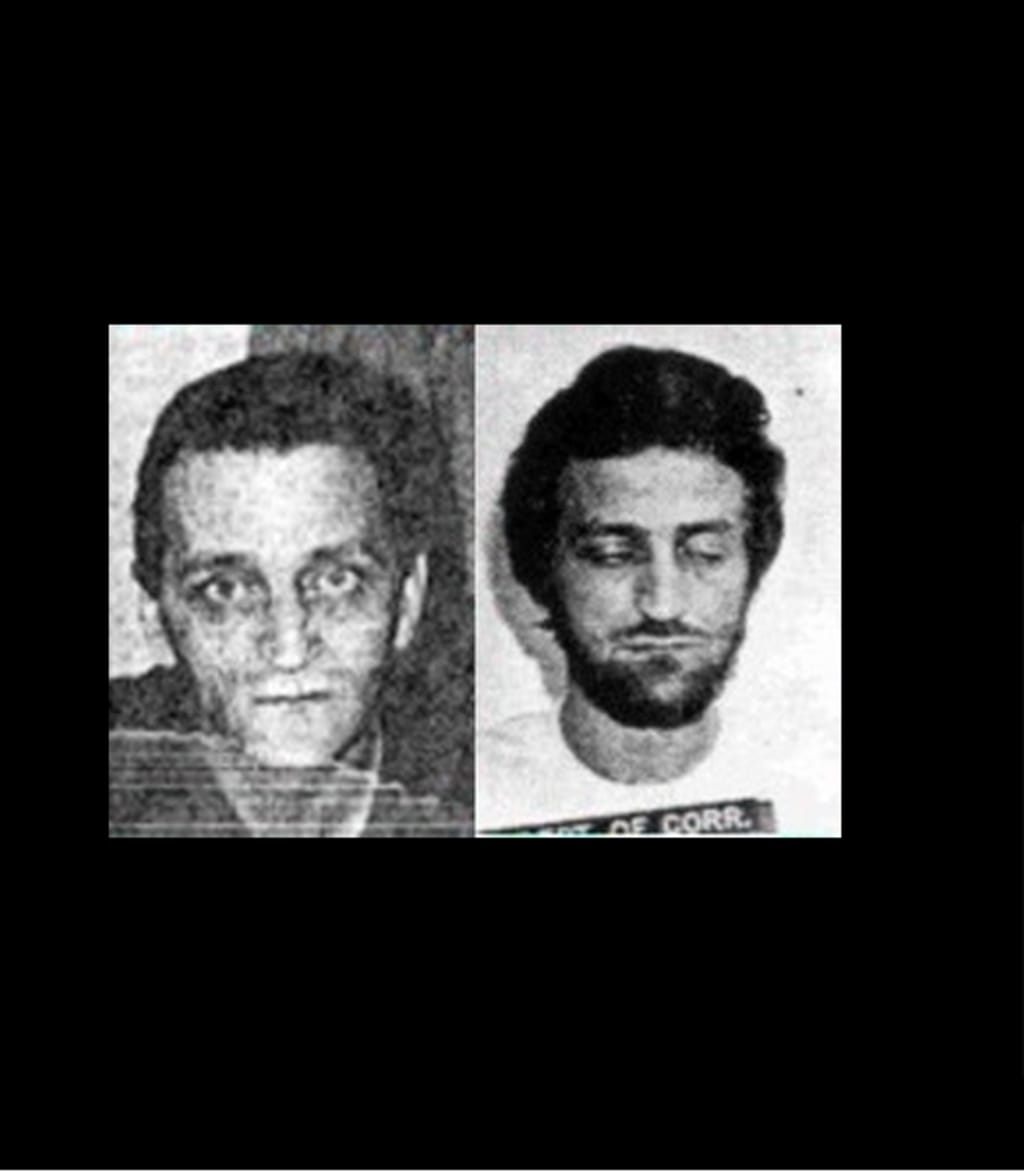 2022. "Donald Harding." Wikimedia Foundation. Last modified October 15, 2022. https://en.wikipedia.org/wiki/Donald_Harding.
The gas chamber execution of Donald Eugene Harding on April 6, 1992, was so violent, it prompted some states to use lethal injection as their primary method of execution.
Executions by Gas Chamber
The execution of Donald Eugene Harding would be the first in Arizona since the reinstatement of the death penalty in 1972, and one of only 11 executions in the gas chamber in the U.S. between 1976 and 1999. Before 1976, some 600 inmates died in the gas chamber.
The gas chamber was introduced in the U.S. in 1921 in the state of Nevada and used for the first time in 1924 to execute Gee Jon. By 1955, 11 U.S. states adopted the gas chamber as a method of execution for condemned inmates.
Gas chamber deaths took between 10 and 18 minutes, often causing inmates excruciating pain. The condemned was placed into an enclosed room where poisonous gas was released into the air, causing death.
Execution witnesses found gas chamber executions disturbing to watch.
Executioners could use Carbon monoxide or cyanide poison to perform a gas chamber execution. In Harding's execution, cyanide was the chosen poison.
The Execution
It was the 97th day of the year, still warm on that Monday evening shortly after midnight when executioners placed Harding inside the gas chamber at Florence State Prison.
Around 150 people gathered outside the prison to protest the execution. Despite their cries and chants, the execution carried on.
At 12:05 a.m., executioners walked Harding to the gas chamber and sealed the room. A curtain was raised to allow witnesses to view the execution. Harding looked at Attorney General Woods and began yelling obscenities and making gestures with his middle finger.
Gas erupted into the gas chamber. Harding gasped for air as his body thrashed back in forth in spasm-like motions for the next several minutes. After 10 minutes, and 31 seconds, his body went still. Harding was pronounced dead.
The Crimes of Donald Eugene Harding
Harding's life of crime began at the tender age of 11 when he was arrested on charges of joyriding. He was sent to a juvenile facility although he bounced around between the facility, his home, and the Arkansas State Hospital for the next few years.
At age 15, Harding was convicted of three counts of larceny and four counts of burglary, earning him a stint at Tucker Correctional Facility. He attempted to escape from the penal institution in 1970 and was released in 1973.
Soon after his release, Harding was arrested on charges of conspiracy to commit an offense or defraud the United States and sent back to prison for five years. He was paroled in 1979 and arrested two years later in Arkansas on charges of stabbing a man to death.
He was arrested but escaped from jail a short time later. He spent the next year carrying out a multi-state crime spree, including attempted robbery, robbery, multiple counts of murder, identity theft, and other charges. He then relocated to Arizona.
Arizona Murders
On January 24, 1980, Harding broke into the Phoenix hotel room of Allen F. Gage. He bound his wrists and ankles, gagged him with a sock, then robbed him. Gage suffocated on the sock.
The next day, Harding posed as a security guard and gained entry into a motel room in Tucson occupied by Robert A. Wise, his wife, and Martin Concannon.
Harding hogtied both men, stuffed socks into their mouths, and then beat Wise with a wooden lamp. He then searched the room for valuables before shooting both men in the back of their heads and chest with a .25 caliber gun. Both died from their wounds.
When police found the men the following day, Wise had missing teeth and a fractured jaw from the attack. Wise died from wounds suffered when the bullet hit his spinal cord. Concannon, although shot, died from suffocation from the sock being pushed so far back into his throat.
Harding drove to Wise's home after finding his address in the stolen items. He planned to kill his wife and children. When Wise's wife answered the door, he pretended to be a business associate but surprisingly, left when she said Bob was not home.
Harding then drove to Northern Arizona University in Flagstaff where he encountered a campus policeman who ran the tags on the stolen vehicle. He discovered the vehicle was stolen and called the police.
Harding was taken into custody, by this time a man wanted by authorities in connection with five murders, six kidnappings, 12 armed robberies, and four carjackings across Arizona, California, Nevada, Oklahoma, Utah, Tennessee, and Texas.
Police suspected Harding in seven murders and more than 40 robberies.
After Harding's Execution
Donald Eugene Harding's execution prompted a movement giving Arizona death row inmates a choice between the gas chamber and lethal injection.
Some states also opted against the use of the gas chamber as a form of execution for condemned inmates, choosing lethal injection instead.
About the Creator
The most shocking & unbelievable collection of crime stories around. Prepare yourself for crimes that will piss you off. Graphic material! 18+ audience!
Reader insights
Be the first to share your insights about this piece.
Add your insights