Deathrow inmate Virgil Delano Presnell Jr has selected his final meal before execution.
Georgia's child killer, Virgil Delano Presnell Jr, has chosen his final meal.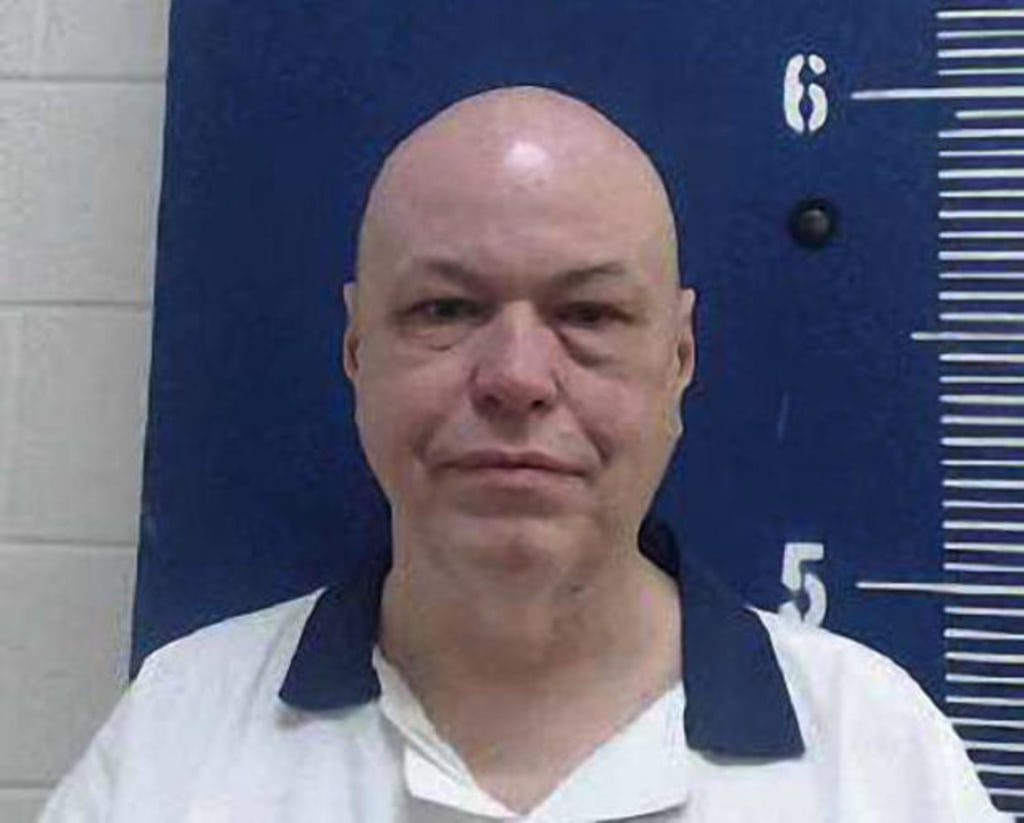 Update:
The execution of death row inmate Virgil Delano Presnell Jr. was halted after his attorneys filed a lawsuit.
Georgia death row inmate Virgil Delano Presnell Jr. is scheduled to be executed on May 17, 2022, at 7 p.m. Presnell, Jr., who was convicted of the murder of an 8-year-old girl in 1976 and the rape of a 10-year-old girl, demanded his last meal. According to officials from the Georgia Department of Corrections. Presnell, Jr asked for four hamburgers, four French fries, two vanilla milkshakes, four sodas, an 8-piece bucket of chicken, a potato salad, and two pints of vanilla ice cream. Authorities have said Presnell, Jr. would be the first death row inmate executed in Georgia since the Coronavirus began in 2020.
The last inmate executed by the State of Georgia was Donnie Cleveland Lane in January 2020 by lethal injection. The lethal injection used by the State of Georgia for its executions is a sedative called pentobarbital, a one-shot cocktail drained into the vein. Presnell, Jr. was convicted of malice murder, kidnapping, and rape in August 1978 and sentenced to death. The death penalty was overturned in 1992, but reinstated in March 1999.
Court documents show Presnell, Jr. was sitting outside a Cobb County Elementary School on May 3, 1976, when he saw a 10-year-old girl walking home along a wooded path. The following day, Presnell Jr kidnapped the young girl and her 8-year-old friend, Lori Ann Smith, as they walked along the same path. He spotted the girls the day before. Presnell, Jr. then drove the two friends to a wooded area, where he then forced them to undress. At that time, Presnell raped the 10-year-old girl. Her eight-year-old friend tried to run as he forced her back into the car. Unfortunately, she was caught and forcefully drowned the young girl in a nearby creek.
The court documents also state that Presnell Jr. locked the older girl in his car trunk and then drove around, leaving her in a wooded area when his car got a flat tire on his car. While driving around with the 10-year-old girl, he forced her to perform sexual acts on him. Presnell Jr told the young girl he would return for her, but when she heard noises from a gas station near where he left her, she got up and walked to the gas station for help.
Police were notified, and the young girl was able to describe what Presnell, Jr looked like, what his car looked like, and that he had a flat tire. Authorities found Presnell Jr. in an apartment complex not too far from where he left the girl. Authorities said Presnell, Jr. initially denied involvement, but later showed where he left the 8-year-old's body and confessed to the horrific crimes. When police searched Presnell Jr.'s home, they found a handgun and child pornography that depicted young girls.
While the court proceedings were in full swing, the defense attorneys for Presnell, Jr. said Presnell, Jr. was born to a teenage mother who not only drank heavily, but also smoked heavily during her pregnancy with Presnell. The argument that drugs and alcohol lead to fetal alcohol syndrome left him with brain damage and prevented him from developing into a functioning, responsible adult. His lawyers also stated that it is not all difficult to see how he developed into an adult with serious disturbances that could lead to tragic consequences, accompanied by a childhood marked by ongoing violence, alcoholism, and sexual and physical abuse. Presnell, Jr.'s lawyers tried to argue that his sentence was unconstitutional, but he kidnapped, raped, and killed another person.
About the Creator
Amanda Seaton is a 38 year old Content Creator from Wisconsin. She obtained her BS in Criminal Justice and Homeland Security from Herzing University in 2013 and her MS in Criminal Justice and Forensics from Capella University in 2014.
Reader insights
Be the first to share your insights about this piece.
Add your insights