Dad Fights to Reopen Son's Police Shooting Case
Michael Bell died during a traffic stop in front of his home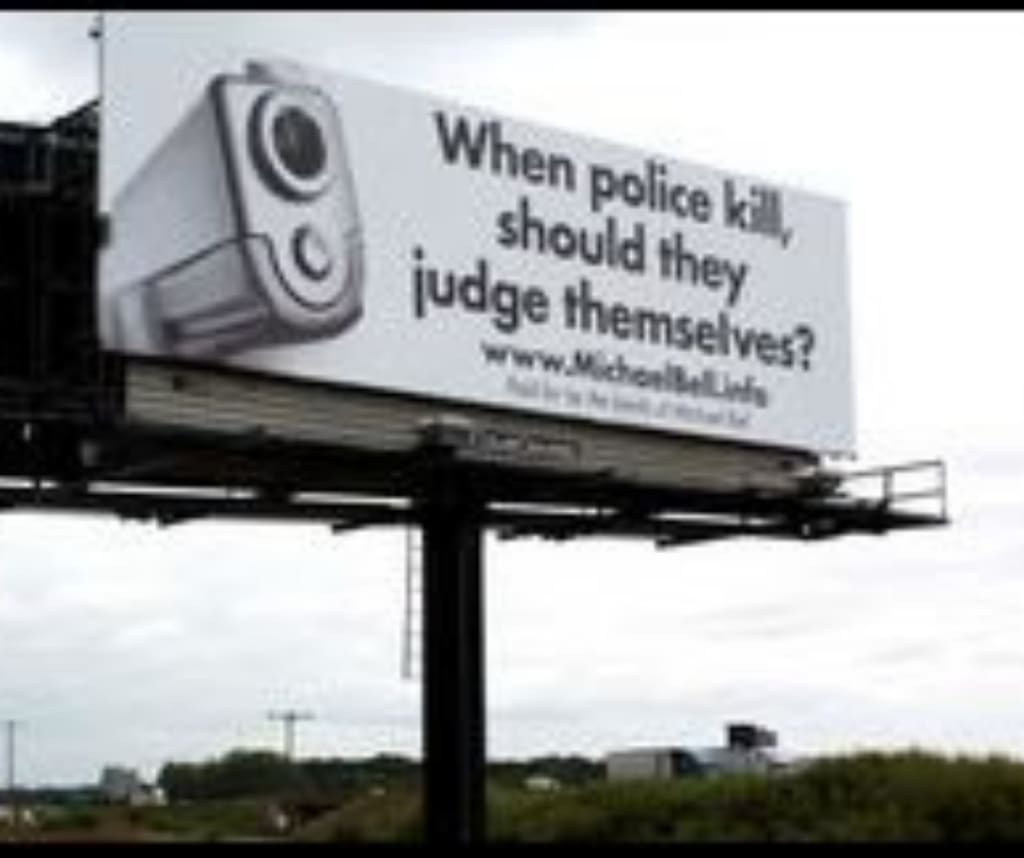 Michael E. Bell lost his son, Michael Jr. in November 2004 after Kenosha police officers shot him during a traffic stop in front of his home.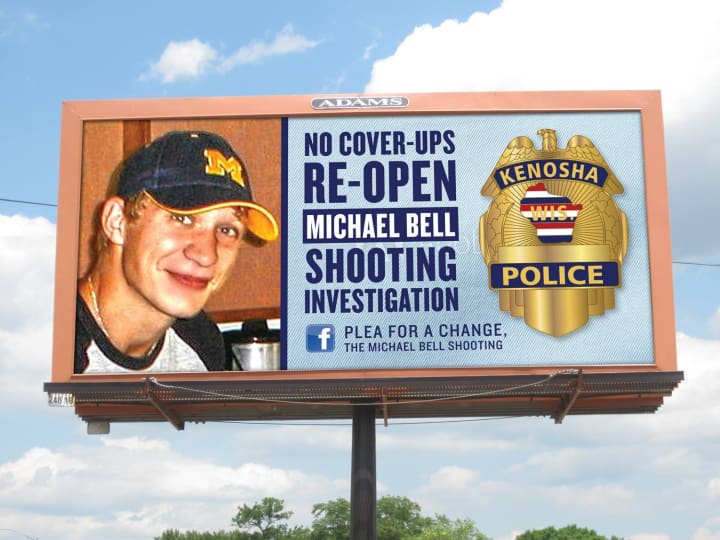 It was November 2004 when Michael Bell was stopped in front of his Kenosha, WI, home, for an alleged traffic violation. Dashcam footage captured the initial stop, though officers pulled Bell off camera moments later, leaving unclear details about what transpired next.
As his mother and sister watched the incident from the window inside their home approximately 10-feet away, police shot and killed the 21-year-old young man.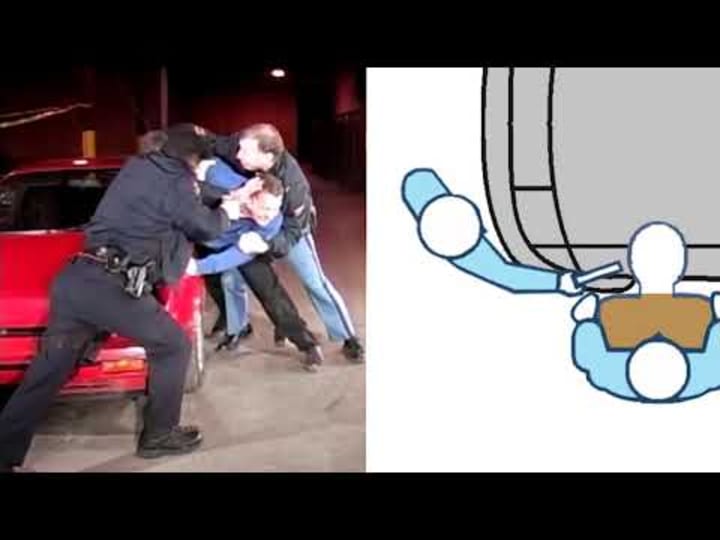 Police claimed Bell attempted to grab the officer's gun from his belt after a struggle ensued. Eyewitnesses did not see Bell's hand on the weapon, nor did the officer -who could only say that he felt something tugging at his gun.
Two days later, the Kenosha police department determined the shooting to be accidental and "justified." They would not charge the officers involved in the shooting in the death.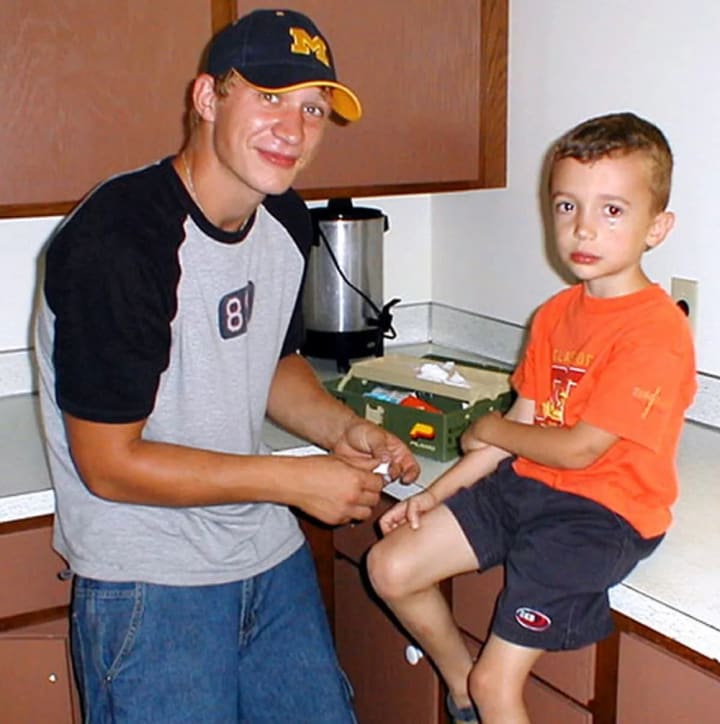 Bell Sr. could not believe the news. How could the department conduct an investigation in under two days? How do the police conduct their own investigations?
Bell expected an independent investigation of the incident, but that never occurred. When he filed a request for a coroner's inquest, his request was denied. That hasn't deterred the man.
All these years later, Michael Bell still doesn't understand how an investigation can take place in under two days, even without a completed autopsy report or witness statements.
Reports do Not Substantiate Police Story
Once the reports came back, they did not find Bell's fingerprints on the gun nor the holster. Nonetheless, police refused to reopen the case or file charges against the officers involved in the shooting.
Bell Sr. filed a civil lawsuit against the City of Kenosha and the Kenosha Police Department. He was awarded $1.75 million. Part of the money has helped fund the numerous billboards Bell Sr. has placed across the state, all with one simple question::
"When The police kill, should they judge themselves?"
Bell Sr. wants his son's case reopened and has continued his efforts for the past 17 years. He also wanted independent investigations to become mandatory any time a police fatality occurred.
His efforts paid off.
The officers who killed Bell's son remained on the force for many years. They went on to get awarded with medals. Bell used part of the $1.75 million a judge awarded him in a civil lawsuit against the City of Kenosha and Kenosha Police Department to place billboards across the state of Wisconsin.
WI First State Guaranteeing Outside Investigations
In 2014 -10 years after his son's death, Bell's hard work paid off. Wisconsin state unanimously passed a bill guaranteeing outside investigations when police kill people.
Wisconsin became the first state in the US to require independent investigations for officer-involved shootings. Since then, several other states, including California, have implemented similar laws.
Michael M. Bell says he will not stop putting up billboards and making noise as loudly as possible until his son's death case is reopened.
Contact Officials; Demand Case be Reopened
If you would like to help Michael Bell Sr. contact the following elected officials. They have the power to reopen an investigation into the police fatal shooting of Michael E. Bell. The family still needs your help.
Attorney General Schimel | Sheriff David Beth | District Attorney Graveley
Click here to visit the Michael Bell website with additional information about the case as well as links to the officials listed above.
https://michaelbell.info/
https://michaelbell.info/how-a-police-coverup-occurs.html
guilty
About the author
The most shocking & unbelievable collection of crime stories around. Prepare yourself for crimes that will piss you off. Graphic material! 18+ audience!
Reader insights
Be the first to share your insights about this piece.
Add your insights