Customers Gone Wild
Still think customers are always right?
Restaurant work usually isn't difficult per se, but dealing with customers all day and night takes resilience and patience. Customers come into restaurants with a chip on their shoulder, seemingly assuming restaurant workers are their personal assistants who must do as they say, when they say, or ELSE. Some customers are so angry with life that seeing a pickle on their burger when they SAID no pickles is reason enough to spit, stab, fight, shoot, and kill. Therapy, man. Get in tune with your star player.
In some states, restaurant employees earn wages as little as $7.25 per hour to hear customers yell and scream at them and in some situations, take it to the most extreme levels, like the criminals below.
Almost-Naked Florida Woman Destroys McDonald's Restaurant When Employee Refuses Sexual Advances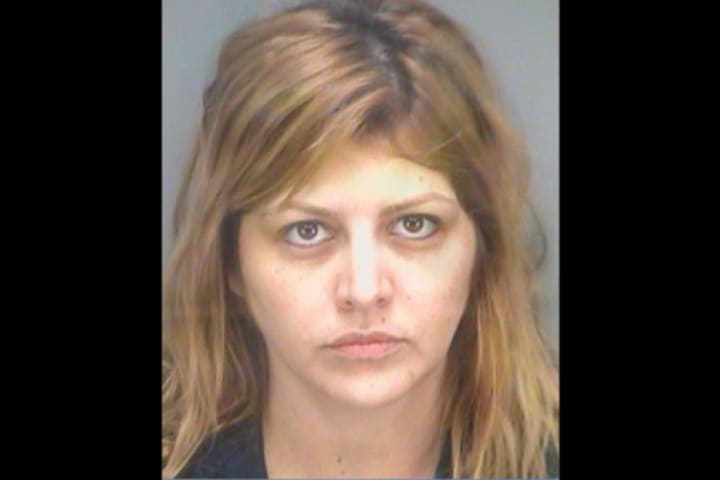 Florida man took the day off to hand the throne over to Florida woman…
In 2014, 41-year-old Sandra Suarez made headlines after she was captured on video pushing cash registers on the floor, knocking over the drink machine, and throwing everything in her way. She wore nothing more than a bikini bottom.
All of that rage caused a sweat. Suarez went behind the counter and helped herself to some ice cream. No cone was necessary for her, as she took it straight from machine to mouth. Yeah, baby.
What set Suarez off? She asked an employee for a sexual favor in the parking lot, but he turned her down. The employee also asked her to put on a shirt. She wasn't happy about this.
Suarez says that she is bipolar and that caused the incident.
Off-Duty Cop Pulls Gun on Man for Holding up the McDonald's Drive-Thru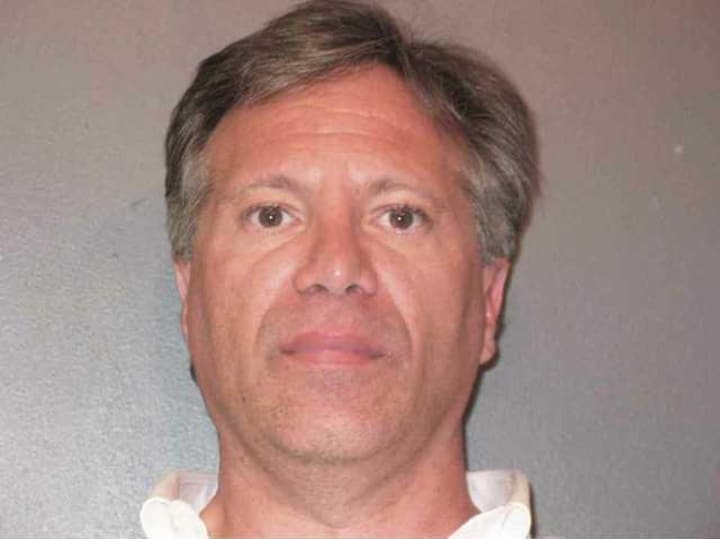 Maybe McDonald's will add a Snickers flavor ice cream now. You're not yourself when you're hungry.
Bad boys, bad boys...Whatcha gonna do? Whatcha gonna do when they pull a gun on you in the McDonalds drive-thru? Bad boys, bad boys.
We all understand how frustrating sitting in line at the drive-thru can be, but most of us drive off rather than wait or snatch our bag in defiance when we finally make it to the window.
When high school senior Ryan Mash was waiting at the window for his food, the car behind him yelled, "Stop holding up the drive-thru line." The man then grabbed a gun, leaned into Mash's car and pointed the weapon at him, asking, "Do you know who I am?" The man was an off-duty police officer identified as Scott Biumi, a 25-year Dekalb County Police Department veteran.
The department fired Biumi for the incident and placed him on 10-years probation.
That's Too Much Sauce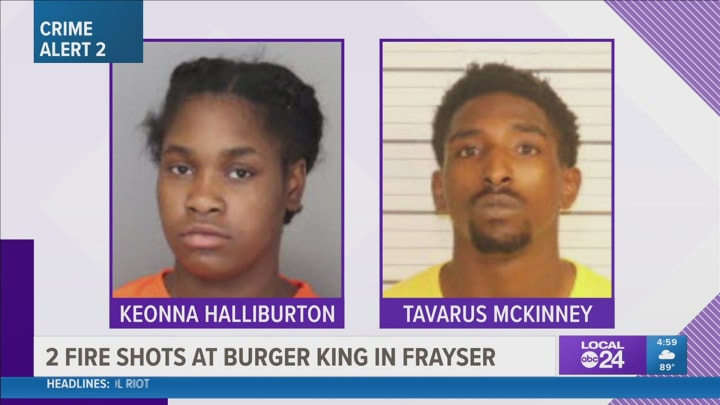 In June 2021, two customers started shooting at a Memphis Burger King because his chicken sandwich had too much hot sauce on it. (What BK chicken sandwich has hot sauce on it?)
Keonna Halliburton and Tavarus Mckinney visited a Memphis BK where Keonna got into an altercation with staff over the chicken sandwich. The two left the restaurant and returned a short time later, firing shots from their car at four people. Two people were hit by gunfire.
Customer Bites Wendy's Manager's Knee After She Mixes Up the Order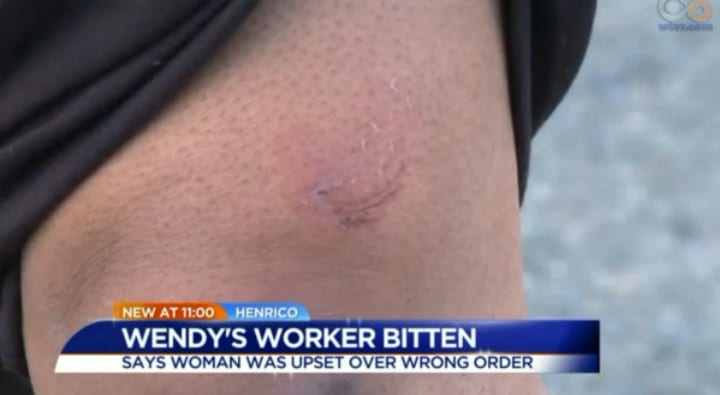 In 2016, a minor mix-up at a Wendy's restaurant resulted in a customer and staff member duking it out after the customer jumped over the counter. The manager acted in self-defense. As the two women fought, the customer bit the manager in the knee.
Other employees called the police who arrested the woman and transported the manager to a local hospital for treatment.