Couple Kill Sex Offender & His Wife They Found on the SOR
After her arrest, Christine Moody said she had no regrets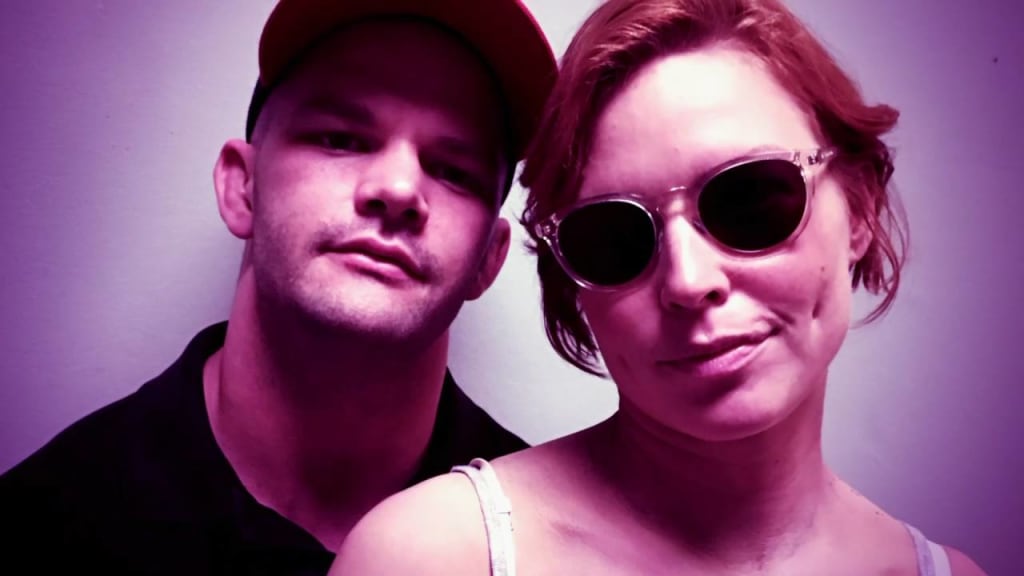 On May 6, 2014, as officers led her from court to an awaiting police car, Christine Moody told a reporter that she had "no regrets" about killing convicted sex offender Charles Marvin "Butch" Parker, 59, and his wife, Gretchen Dawn Parker, 51.
"Killing that pedophile was the best day of my life," she said.
Her husband, Jeremy Moody, echoed similar comments, stating, "Child molesters do not deserve to live. Had to do it over again, I'd kill more."
Couple Decide to Kill a Sex Offender
On July 2013, the Moody's looked up sex offenders on the South Carolina Sex Offender Registry. The couple pre-selected a name from the list, Charles Parker, and drove to his home, stopping their car on the roadway in front of the home.
Jeremy Moody walked to the front door of the Parker home pretending to have car trouble. When Parker opened the door, Moody forced his way inside the home and stabbed and fatally shot Charles and his wife Gretchen with a .380 handgun.
Parker had two prior convictions for sex crimes, one against a child. Convicted of sexual assault of a child in 1991 and third-degree criminal sexual misconduct involving a 31-year-old woman in 2003, Parker
Gretchen Parker was not a registered sex offender.
K iller Identified as Jeremy Moody
Jeremy Moody was identified as the killer after police recovered images from the Parker's home surveillance camera. The large "White Power" tattoo across his forehead and "Skinhead" tattoo running from ear to ear underneath his chin made identifying him easy for the police.
In court, Christine admitted that she and Jeremy were part of a white supremcaist gang called Crew 41. She and Jeremy pleaded guilty to two counts of murder, two counts of kidnapping, two counts of possession of a firearm during a violent crime, and first-degree burglarly.
N o Remorse for Murders
The couple expressed remorse for the murders before sentencing. Jeremy told the court, "Not a day goes by that I don't regret the incident that happened, and I know that what I've done is a sin."
Christine read a quote from the Bible, then said, "I truly believe God has forgiven Jeremy and I. I hope you do, too."
Jeremy and Christine told the court they had a history of sexual abuse in their families and suffered from mental health problems. Circuit Judge Lee Alford did not buy their excuses.
L ife in Prison
"I see you smiling at each other in court," he said before handing down life sentences to Jeremy and Christine.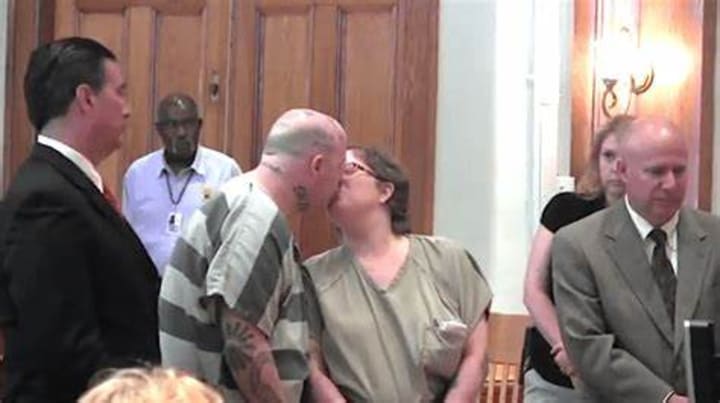 The remorse the couple felt in court suddenly disappeared. Christine called Parker a "demon' and said that he got what he deserved. Jeremy said, "See you perverts later. That's what child molesters get" as he was led from the courtroom.
When asked outside the courthouse by reporters why she had a sudden change of heart and if she really felt remorse for the crimes, Christine said, "No, it's not true. My lawyer made me say it."
When asked if she had anything to say to Parker's family memes, Christine said, "may they die, too."
M ore Information/Sources:
https://www.youtube.com/watch?v=pPftRqrTDMM
https://www.cnn.com/2014/05/07/justice/south-carolina-neo-nazis-murder-sex-offender
T hanks so much for reading this story. Tell us what you think in the comment section below.
Be sure to share this story with friends on social media. Just hit the social share tabs on this page if you want to share it on Facebook and/or Twitter. You can also copy/paste the link to share this story on your favorite site. I appreciate your support.
guilty
About the author
The most shocking & unbelievable collection of crime stories around. Prepare yourself for crimes that will piss you off. Graphic material! 18+ audience!
Reader insights
Be the first to share your insights about this piece.
Add your insights