C/O Beats Darren Glover Because He Wanted to Marry a White Woman
Glover was in prison at the time of the incident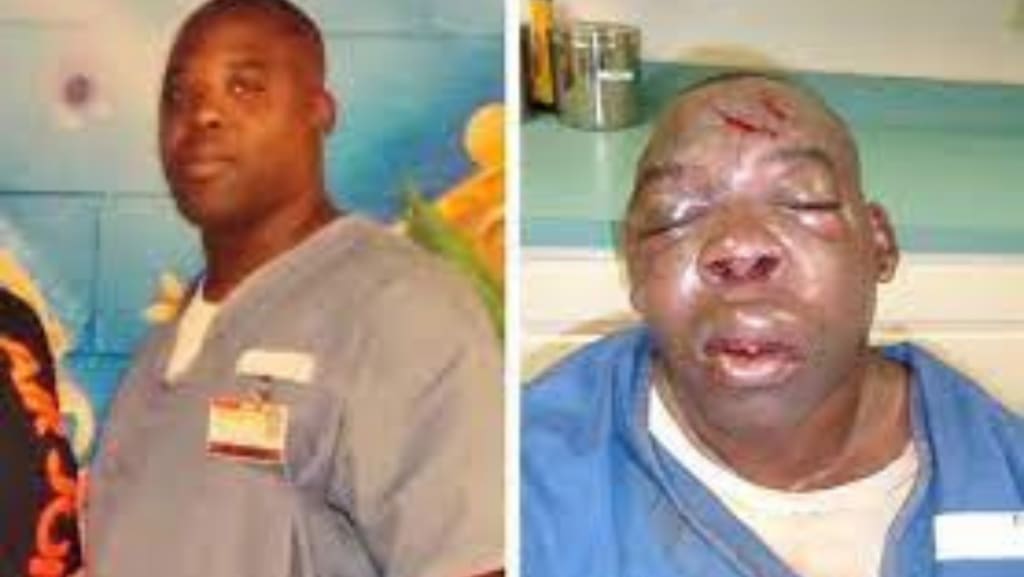 A prison inmate was brutally beaten by prison guards after taking wedding photos at the facility and officials say it is all because that inmate, 44-year-old Darren Glover, who is Black, wanted to marry a white woman.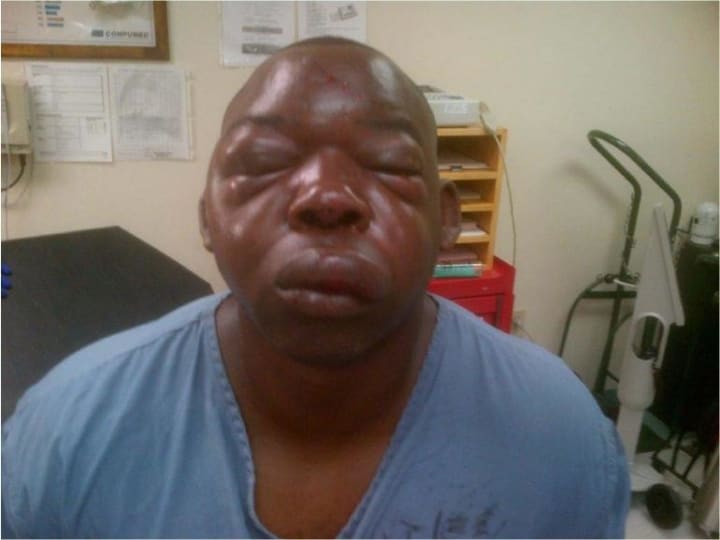 In July 2015, Darren Glover, an inmate serving time on cocaine and weapons charges at Appalachian Correctional Institute in Snead, Fla., planned to wed his white girlfriend, Jennifer, during a prison ceremony after warden approval.
Darren and Jennifer were high school sweethearts, both excited to turn a new chapter in life together. Little did Jennifer or Darren know that turning that chapter would result in Darren being brutally beaten by the officers paid to keep him safe.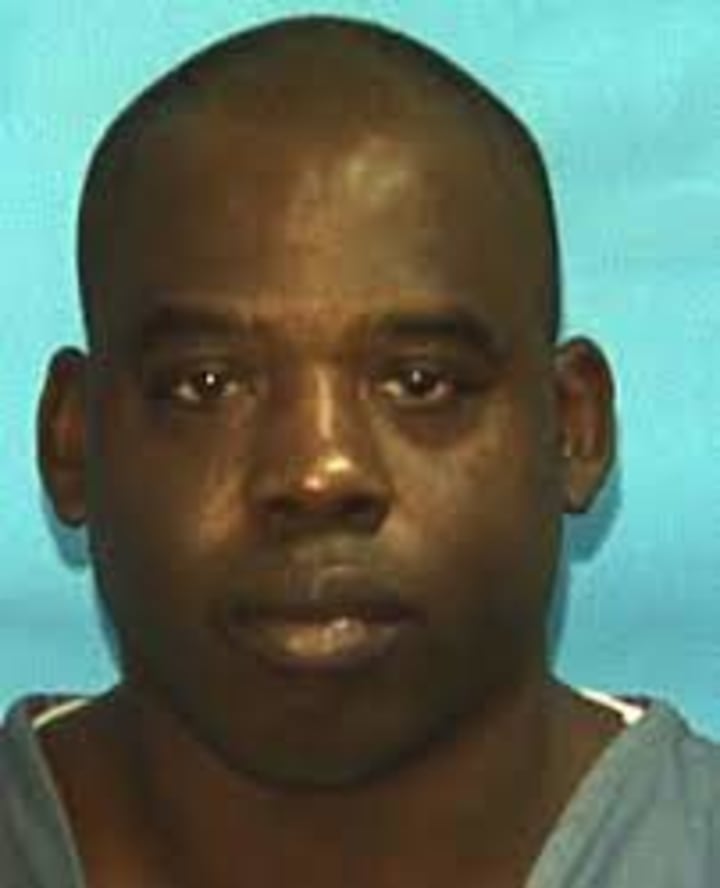 A brief altercation occurred the day before the wedding when a correctional officer warned inmate Glover about the boots he wore. The couple was on the visiting yard taking pre-wedding photos when the brief word exchange occurred. Glover explained to the correctional officer that he did nothing wrong.
Due to a medical condition that causes Glover's hands and feet to swell, the boots were loosely laced up. The officers warned Glover he would likely be disciplined for this infraction.
The following day, a sergeant removed Glover from his cell during morning roll call and took him to Maj. Michael Baxter's officer. Baxter and Sgt. Silcox waited for him in the office.
Verbal & Physical Attack
Maj. Baxter began to verbally assault inmate Glover once inside the office, outraged that he was not disciplined the day prior based on the "events" that transpired. Baxter was upset that Glover had taken photos with his wife.
The much larger Glover raised his voice in response telling Baxter he had done nothing wrong. He did not appear aggressive. At this point, Baxter ordered other guards to lock him up and take him to the ground. Baxter then charged toward Glover, punching and kicking him in the face. Baxter kicked Glover in the face at least twice. Lt. Mitchell had handcuffed Glover's left hand at this time.
Glover fell to his stomach on the floor and did not fight back. Had Glover fight back, he would likely have gotten the best of the much smaller correctional officer. Lt. Silcox then jumped on top of Glover to hold him down, exposing his face to kicks from Baxter. Baxter then falsified reports to cover up beating inmate Glover.
"I just laid down and took the beating," Glover said during his testimony, according to the News Herald. "I just wanted to go home. I didn't want any more time."
Baxter Asks Friend to Falsify Report
Shannon Watts, Baxter's secretary, ran for help when the attack began. The attack was over by the time she returned and Glover lay battered and beaten crying on the floor. Maj. Baxter's office was not equipped with surveillance cameras at the time of the incident.
Watts and Baxter were close friends when the incident occurred. Watts testified in court that Maj. Baxter asked her to help falsify the report. She did not notify police or anyone initially, but eventually came forward with the truth because she said that it bothered her 'conscience.'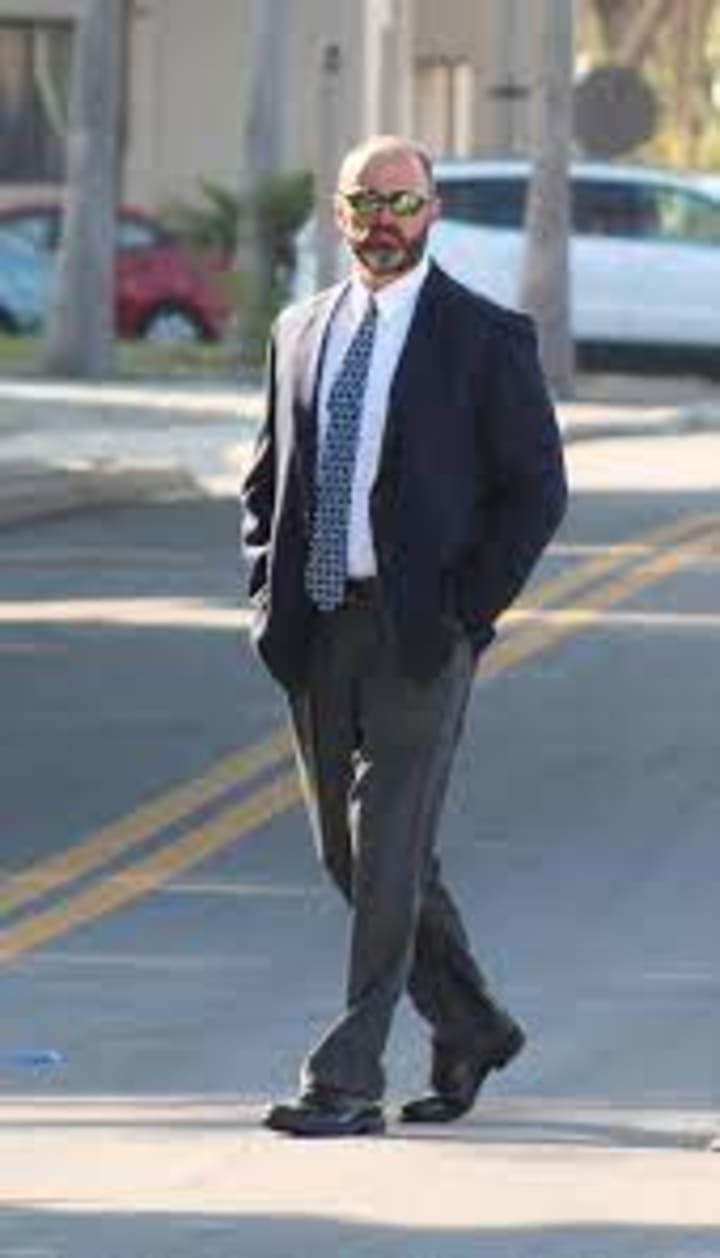 "That n***er did not need to be marrying a white woman," Watts said Baxter's wife told her. "He needed to be in confinement all along."
Baxter Sentenced to Prison
Baxter, a decades-long correctional officer, had a history of assaulting inmates. In April 2018, he was sentenced to five years in prison after he was found guilty of falsifying records.
Glover was released from the Florida Department of Corrections in May 2019. He is scheduled to be released from supervised probation next month.
Resources/Additional Information
https://omny.fm/shows/from-the-newsroom-the-panama-city-news-herald/playlists/baxter-case-playlist
https://blavity.com/black-inmate-allegedly-beaten-by-prison-guards-for-trying-to-marry-a-white-woman?category1=news&category2=politics
https://www.justice.gov/usao-ndfl/pr/former-major-correctional-institution-sentenced-5-years-prison-falsifying-records