Boy's Scalp Split From Skull After Teacher Grabs Him by Head
The teacher was arrested for the incident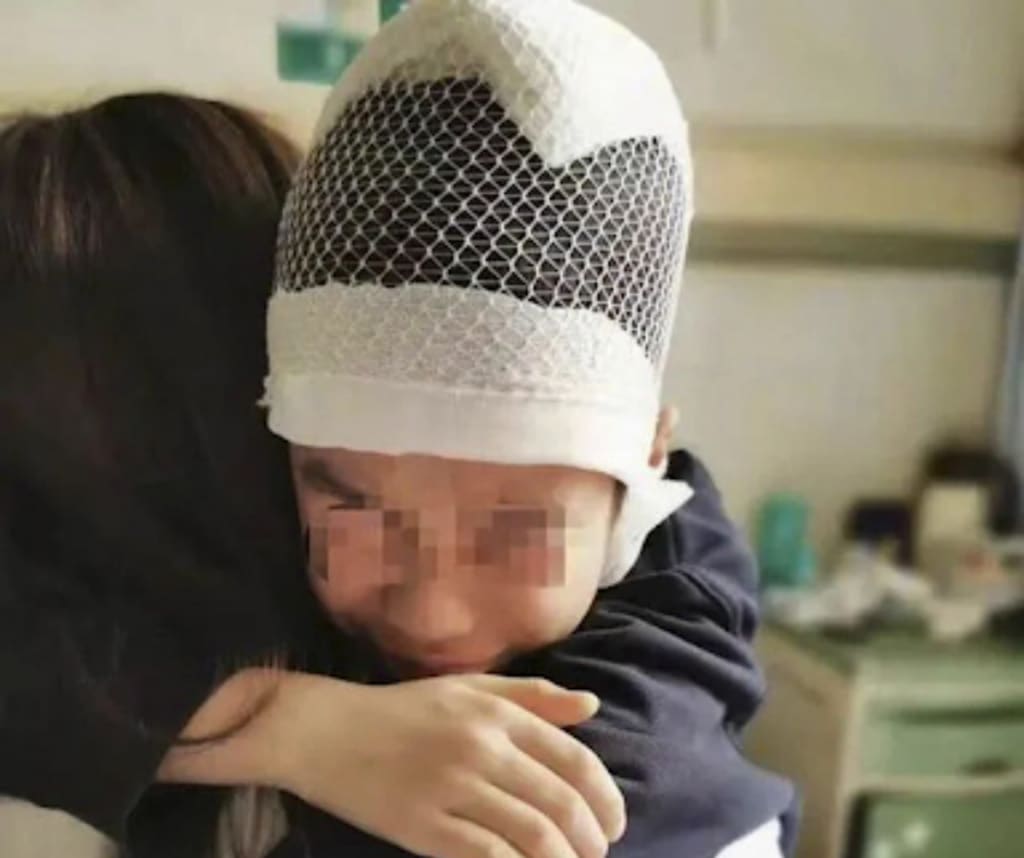 Warning: The following story may contain graphic information that some readers may find disturbing. Content is intended for a mature audience. Reader discretion advised.
Summary: A student at a school in China spent three weeks in the hospital being treated for internal bleeding after his teacher grabbed him by the head and dragged him to the front of the classroom. The teacher was upset the nine-year-old would not stop talking in class.
STORY
A nine-year-old boy was hospitalized for three weeks after his teacher grabbed him by the head so hard it separated his scalp from his skull, causing internal bleeding. The incident occurred on March 5 at the Xinhua Road Elementary School in Central, China.
The teacher, identified as Chang, became upset when three students would not stop talking in class. Chang grabbed each student by the head, dragging them to the front of the class.
The nine-year-old, referred to by his surname of Yuang, was severely injured in the incident.
When the boy got home from school that afternoon, he was dizzy and nauseous all evening, the mother revealed to Newsweek. Yuan told his mom what happened that day in school and she immediately called the teacher who admitted that he used corporal punishment against the child in class that day.
Yuan Rushed to Hospital
The next day, Yuan's scalp was swollen and sore. Yuan did not feel well at all. By March 7th, more than half of Yuan's scalp was swollen. He was in extreme pain. Yuan's mother rushed her son to the hospital where he would spend the next three weeks receiving treatment for internal bleeding caused when the young boy's scalp split from his skull.
Part of Yuan's treatment required doctors to drain more than one liter of blood from the boy's brain using syringes.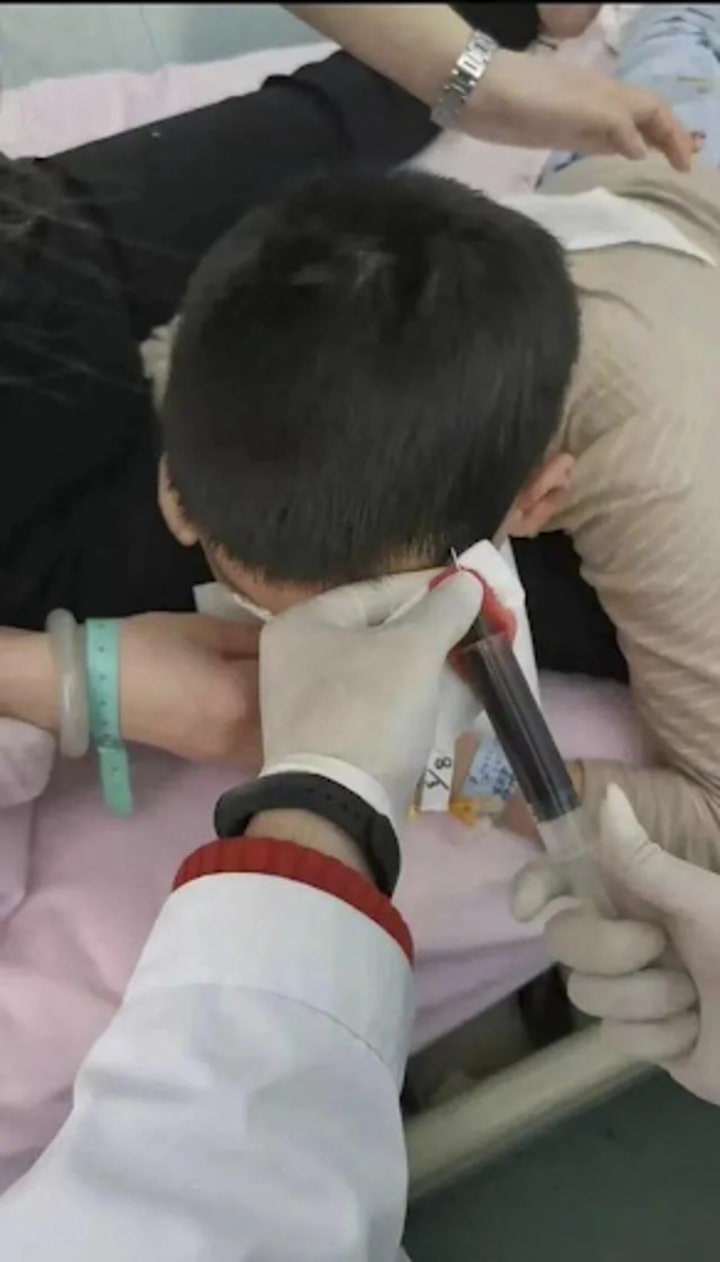 Teacher Placed on Leave
The teacher was placed on leave by the school while police investigated the incident. A short time later, the teacher offered to cover the medical expenses for the family and asked for forgiveness.
Placed on leave? I've been fired from jobs taking one too many bathroom breaks, but okay.
Mother Says She Won't Forgive Teacher or Accept Compensation
Yuan's mother declined the teacher's offer to cover her son's medical expenses as well as his plea for forgiveness. She says that she cannot forgive him, adding that Yuan is now scared to attend school.
I say good job, mama. How many mothers defend boyfriend's or husbands after they abuse or kill their kids? I'm sorry, but hurt my kids and forgiveness is not part of me. Period. No questions asked.
Accountability is a thing of the past. People do what they do without regard to other people and think a sorry a few dollars will make it all okay. I appreciate people who see through that BS.
Teacher Arrested
Police finally arrested Chang in late April, charging him with assaulting the boy. He has also been released from his duties as a teacher.
But, this is not over.
Yuang's mother said she plans to file a lawsuit against the school and the teacher. Yuang's mother feels the school did not protect her son nor did they act responsibly after the assault occurred.
China recently banned corporal punishment as a means for teachers to discipline students but it is nonetheless widely used at schools across the country. Parents and teachers have different opinions about what constitutes corporal punishment.
Not an Isolated Incident
In July 2020, teacher Yuan Dengmei was demoted after his misconduct caused a student to commit suicide. That student, a fifth-grader, jumped to his death from the fourt-floor of the school.
Additional Information/Resources:
https://www.wionews.com/world/china-bans-school-punishments-that-could-cause-mental-and-physical-trauma-to-students-367212
https://www.newsweek.com/china-teacher-pulls-hair-student-scalping-severe-bleeding-1589601
*Like Criminal Matters page? Consider leaving a small tip to support my freelance efforts. Your generosity and support are greatly appreciated.*
guilty
About the author
The most shocking & unbelievable collection of crime stories around. Prepare yourself for crimes that will piss you off. Graphic material! 18+ audience!
Reader insights
Be the first to share your insights about this piece.
Add your insights