"Big Developments" Cold Cases that were CRACKED In 2020.
There is still hope out there.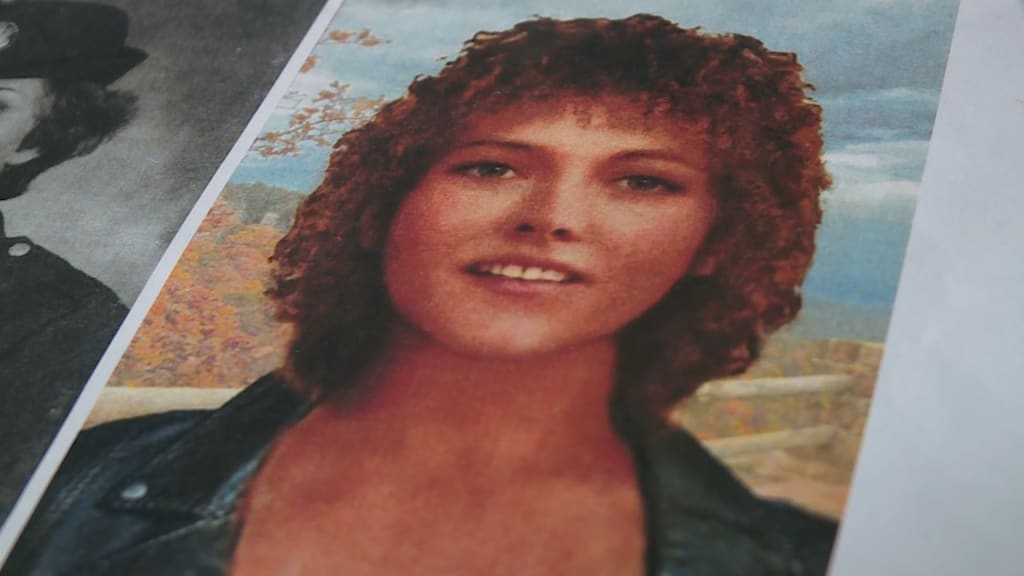 The Lime Lady (Identification)
We begin with the case of a young woman who, until recently, was only known as the "Lime Lady." Her body was discovered in April of 1980 by a group of fishermen in the woods of the North Canadian River in Oklahoma City. The woman was shot to death and left near the bank where the killer poured a product known as quicklime over her body in hopes that it would accelerate the decomposition process. In a strange turn of events, the moisture from the river actually helped the lime preserve her body to some extent. Her face had been remotely untouched by decomposition and so a sketch of her was released. Also preserved in the lime was a tattoo over her left breast. Despite these two things, no one came forward to ID the woman.
Over the span of just under 40 years sketches, and models were released but it wasn't until December of 2019 that the lead investigator, Captain Green, received a call from the DNA Doe Project saying they'd found a positive ID for the Lime Lady. An article published on January 30, 2020, made the announcement to the public. The Lime Lady's real name is Tamara Lee Tigard; an Army Veteran who was living in Las Vegas, Nevada at the time of her disappearance. Reports say that she went out for a walk on the 18th of April and was never seen again. She was only 20-years-old. Unfortunately, Tamara has no living relatives, although many online who followed the case closely are ecstatic about the major development.
Still, the person who took her life has not been identified. From what I've read online the police don't seem to have a suspect either but some online point to her husband C. Carr. I'm not putting his full name as this is only speculation and I want to be clear police haven't called him a suspect. The two were married in 1979, only 1 year before she was killed. Some have pointed out Carr does have a quite extensive criminal record. Of course, the question of how she left her home in Nevada and ended up in Oklahoma comes up. Some have said it's likely a trucker picked her up at some point and killed her out of state to help delay the discovery and ID.
A man named Robert Ben Rhodes was a trucker arrested on such charges and was active around the time Tamara went missing. His victims are theorized to be in the fifties so its possible Tamara was one of his victims. As of now, he hasn't been called a suspect, though. Since there are no suspects so if you have any information that you believe can help, call the Oklahoma County Sheriff's Office at 405-713-1017.
The Case of Rikki Neave (Arrest)
Next is a case from Peterborough, England. A young man, Rikki Neave, was last seen leaving his home on the 28th of November, 1994. The next day he was discovered in the woods, near his home, deceased. At the time the fall almost immediately fell to his mother, Ruth. The details of Rikki's home life are far from easy to stomach. He was considered "at-risk" by social services and for good reason. Its been reported in articles a few years after his murder that he was one of the many children that were reported to have burns, bruises, and other injuries. At one point, he was even reportedly held by his ankles over a bridge; a river was 15 feet below. The Mirror even went on to name her, "Britain's Most Evil Mother." But she isn't who we're talking about today.
Despite her being a horrid mother, she was not the one who took Rikki's life. She did spend some years in prison for cruelty and child neglect, however. The person we're talking about today is James Watson; a 38-year-old who has no fixed address at this time. He was 13-years-old in 1994 and for reasons unknown as of now, took Rikki's life. He was arrested and charged with murder on the 18th of February, 2020; less than a week ago. We may have never seen this arrest had it not been for the canvassing and work done by Rikki's mother, and Cambridge shire assistant Chief Constable Fullwood, who headed the investigation, never letting the story die out.
In an interview done with Rikki's mother, she said, "I am overwhelmed and in truth totally numb. This has always been about getting justice for my son Rikki. I'd like to thank Paul Fullwood and his team for their work and effort in getting us to this moment. The news has not yet sunk in. The courtesy and care shown to me by Mr. Fullwood and his colleagues has exceeded the expectations I had. Today's news is welcome but it is only part of a much longer journey that still has some way to run. It would be inappropriate to comment further but what I am looking forward to is a good night's sleep. That has been lacking over many many years." James Watson is set to appear in court for his trial on the 5th of October.
Barron County John Doe (Identified)
The next case comes out of Barron County Wisconsin. It was the 21st of September, 1982, loggers discovered a pile of clothes on private land 100 or so miles from a major highway; Highway 25, around 4 miles from Ridgeland. They got closer to the clothing and noticed it was actually skeletal remains. The police were of course called and they soon concluded the man had been stabbed to death as there were multiple tears in his shirt. On top of this, the autopsy of the man showed three notable marks on his thoracic vertebra.
After the autopsy, a pathologist examined the remains to determine the age, race, and other defining features of the remains. From their examination they were able to determine the remains were that of a white male somewhere between 18-22 years old, 5'8 to 5'9, and weighing 180-195 pounds. From that point, though, no one came forward, and no suspects were ever arrested. This case was cold just about immediately after it started. A reconstruction of the man's face was released in hopes that someone would recognize him, but there wouldn't be a break in this case until January 7, 2020.
It was on this day The DNA Doe Project and the Barron County Sherrif's Department made a press release on their respective Facebook Pages making the announcement. The BCSD said, "The Barron County Sheriff's Department with the assistance of the Wisconsin Department of Justice (DOJ) Division of Criminal Investigation (DCI) and DNA Doe Project have identified decomposed human remains from 1982. The remains are identified as Kraig King from White Bear Lake, MN. King's next of kin have been notified. Without the assistance of the DNA Doe Project, Barron County John Doe would have never been identified."
Of course, this is just one crack in this cold case, and while it is an incredible one, the case is still unsolved. Police are still asking for any help in the case as far as who took Kraig's life. If you have any information you believe can help the police in this case, don't hesitate to call them and report it at 715-537-3106.
The Murders of Irene Blase, Denise Falasca, and Jackie Harp (Confession)
These three women are not connected in any way other than this case. It begins with Jackie Harp who went missing on the night of July 17th, 1968 in Bergen County, NJ. The 13-year-old was walking home around 9 PM after her drum and bugle corps practice left. At midnight, after not hearing from or seeing her daughter, Jackie's mother reported her missing. The following morning she was found, strangled to death just a few feet from the end of a dead-end on Morrow Road. The discovery shook the town to their core, and they were barely given time to grieve before another young woman went missing just 9 months later. April 8, 1969, Irene Blase was found in Saddle River just south of Midland Park. Just like Jackie, she'd been seen the night before and was found strangled to death.
Finally, the case of Denise Falasca, who was 15, was discovered on July 14, 1969, outside of the Saddle Brook cemetery only a mile from the location of where Irene was discovered. She'd been out to meet with friends the night prior. She too, just like the previous girls, was strangled to death. Over the years various publications wrote articles about the women's cases in hopes of sparking new interest each time. Unfortunately, no one ever came forward with information that could help police track down a suspect.
During the span of these investigations Richard Cottingham, a man known as the "Torso Killer" was arrested and given life in prison on 9 confirmed cases of homicide. During interviews, he claimed to have taken the lives of over 100 women. AS it turns out, three of the alleged 100 women were Jackie, Denise, and Irene. Just after the turn of the New Year Cottingham made claims that he'd taken the life of these three young women all the way back in 1969. Police followed up on this lead and determined that he was telling the truth. The confession could raise his sentence from the 197 years he already has. Cottingham was also set for an appeal in 2025 though it isn't clear how this new information will affect that. As we said, he claims over 100 victims, and if he's telling the truth, we can only hope that he finds it in him to come forward about the others.
The Murder of Renne Pagel (Murder Weapon Found/Arrest)
On August 5th, 2006, Renne Pagel was stabbed to death in her home in Courtland Township, Michigan. The mom of three was known for being selfless and kind to everyone around her. At the time of her murder, she was recovering from surgery after donating her kidney to a student's father. The student was one of hers from Kent Career Tech Center. From the beginning, her husband was the prime suspect. First, the two were going through a divorce at the time and there were no signs of burglary or forced entry. Secondly, in her husband Michael's journal he stated numerous times that he hated his wife.
Finally, and the most damning evidence was that only a few days before Renne had her life take, she told close friends that if something happened to her, to look into her husband. Of course, the police did, spouses are usually the first ones investigated in cases like these, and while there was plenty there to build a case, there wasn't enough to convict him. The case sat unsolved for quite some time but was reopened in 2018 and with that, new interviews were conducted.
During these interviews police state that Michael gave statements that would eventually lead them to discover what they believe was the murder weapon. He was formally arrested following a traffic stop in Bay City, Michigan on February 6th, 2020. As of now, police have not said what specific evidence led them to the discovery of the supposed murder weapon but in a press conference, they stated, "It's been a long thing. It's been two years: investigative subpoenas, other scientific (evidence) — thank Joel Schultze and the Michigan State Police Crime Lab for all their assistance in helping us out with this. But it's been a process. And we can't get into too many details at this point in time, but obviously they led to these charges that we filed yesterday against (Mike Pagel),"
https://www.reddit.com/r/CrackedColdCases/comments/ew7wnw/lime_lady_identified_after_40yrs_tamara_lee_tigard/
https://en.wikipedia.org/wiki/Robert_Ben_Rhoades#Murders
https://www.findagrave.com/memorial/195010822/tamara-lee-tigard
https://kfor.com/news/breaking-officials-identify-oklahomas-lime-lady-at-heart-of-40-year-old-cold-case/
https://www.newspapers.com/image/452642149/?terms=Lime%2BLady
https://www.newspapers.com/image/451658032/?terms=Lime%2BLady
https://www.armytimes.com/news/your-army/2020/01/31/body-of-lime-lady-found-in-1980-is-identified-as-soldier/
https://www.military.com/daily-news/2020/01/31/body-lime-lady-found-oklahoma-1980-identified-us-soldier.html
https://unidentified.wikia.org/wiki/Tamara_Tigard
https://www.youtube.com/watch?v=LtBAd4Txbyk
https://www.newspapers.com/image/260425816/?terms=Rikki%2BNeave
https://www.newspapers.com/image/260693590/?terms=Rikki%2BNeave
https://www.newspapers.com/image/260865241/?terms=Rikki%2BNeave
https://www.newspapers.com/image/260998504/?terms=Rikki%2BNeave
https://www.bbc.com/news/uk-england-cambridgeshire-51587986
https://www.thetimes.co.uk/article/james-watson-man-charged-with-1994-murder-of-rikki-neave-after-case-review-trx68tcvt
https://news.sky.com/story/trial-set-for-man-accused-of-murdering-six-year-old-rikki-neave-in-1994-11939922
https://www.dailymail.co.uk/news/article-8012521/Man-38-charged-murder-six-year-old-schoolboy-Rikki-Neave.html
https://www.reddit.com/r/CrackedColdCases/comments/elfbz7/barron_county_wi_john_doe_found_in_1982/
https://www.facebook.com/DNADoeProject/photos/a.2011996032392505/2506931256232311/?type=3&theater
https://dnadoeproject.org/case/barron-co-john-doe/?fbclid=IwAR0RdFr93ob1pacIxdgGDYu5t3HvRcKAo27Qwh0LtTK7aAtHCIwARTWzfN4
https://www.facebook.com/barroncountysheriff/posts/3258057917544220?__tn__=K-R
https://www.wsaw.com/fox/content/news/Human-remains-found-in-Barron-County-in-1982-identified-as-MN-man-info-sought-about-death-566779641.html
https://www.youtube.com/watch?v=NCMyrt_08s8
https://www.reddit.com/r/CrackedColdCases/comments/ej6kzr/new_jerseys_torso_killer_admits_murdering_3/
https://www.nj.com/bergen/2020/01/new-jerseys-torso-killer-admits-murdering-3-teenage-girls-over-50-years-ago.html
https://www.thedailybeast.com/new-jerseys-torso-killer-richard-cottingham-confesses-to-killing-three-teenage-girls-in-1960s
https://meaww.com/the-torso-killer-ripper-confesses-50-year-old-unsolved-murders-of-three-teenage-girls
https://en.wikipedia.org/wiki/Richard_Cottingham#Killing_spree
https://www.nydailynews.com/news/crime/killings-n-girls-remain-unsolved-50-years-article-1.3755992
https://www.newspapers.com/image/491681797/?terms=Irene%2BBlase
https://www.newspapers.com/image/492206552/?terms=Denise%2BFalasca%2BJackie%2BHarp%2BIrene%2BBlase
https://www.newspapers.com/image/530672137/?terms=Denise%2BFalasca%2BJackie%2BHarp%2BIrene%2BBlase
https://www.newspapers.com/image/491683381/?terms=Denise%2BFalasca
https://www.newspapers.com/image/532742727/?terms=Jackie%2BHarp
https://www.newspapers.com/image/493960309/?terms=Richard%2BCottingham
https://www.newspapers.com/image/494338462/?terms=Richard%2BCottingham
https://www.reddit.com/r/CrackedColdCases/comments/f04nlo/13yr_old_cold_case_solved_the_murder_of_41yr_old/
https://www.woodtv.com/news/kent-county/authorities-significant-update-in-renee-pagel-2006-murder/
https://www.mlive.com/news/grand-rapids/2020/02/estranged-husband-charged-with-murder-in-renee-pagels-2006-stabbing-death.html