Best Crime Series on Netflix
Best of Netflix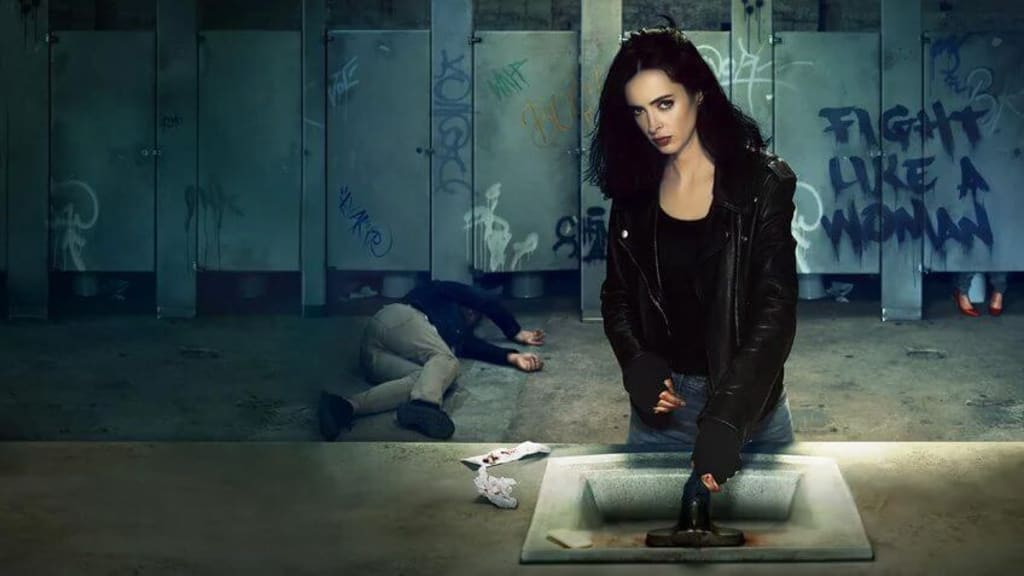 Bodyguard
The opening scene of the first episode of Bodyguard sinks its hooks in you, and the show never really lets up throughout its six-episode first season. The series premiered in the UK to staggering numbers before making its US debut on Netflix, and it follows a metropolitan police officer named David Budd (Richard Madden) who is tasked with guarding the life of Conservative Home Secretary Julia Montague (Keeley Hawes) in the midst of a political crisis—namely the debate over how to deal with terrorism. Budd's personal life and background are slowly revealed throughout the show, forcing the audience to consistently question whether he's a true hero or a potential villain. If you loved the first season of Homeland, this show is absolutely for you.
Cast: Richard Madden, Keeley Hawes, Gina McKee, Sophe Rundle, and Paul Ready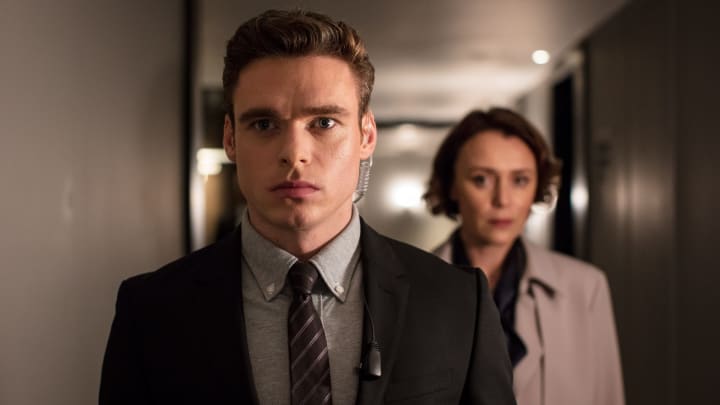 Jessica Jones
If you're looking for a crime show with a supernatural twist, check out Jessica Jones. This Marvel TV series stars Krysten Ritter as a private detective with superheroic strength who struggles to solve cases and work through her own trauma. The first season of this hard-boiled detective story is still the best, with Jessica tracking down her previous tormentor (played by David Tennant), but each season is dripping with intrigue, drama, and mystery to spare.
Cast: Krysten Ritter, Mike Colter, Rachael Taylor, David Tennant, Eka Darville, Carrie-Anne Moss, and Wil Travail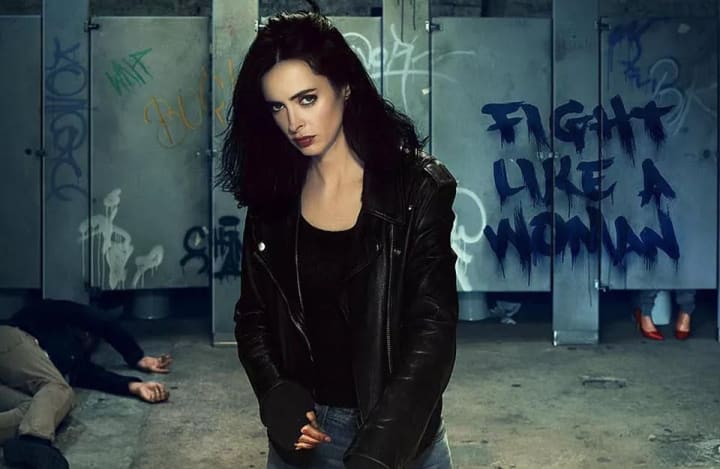 Dexter
Okay, so maybe things turned disastrous in that final season, but for the most part, Dexter is a really solid crime drama series. Serial killers remain a fascination in modern media, and this adaptation of the Jeff Lindsay book series took viewers inside the mind of a killer, Michael C. Hall's titular Dexter, who struggles to lead his double life as a forensic technician with the Miami Police Department and a murderous psychopath on the nights and weekends. Hall brings a tremendous complexity to the role, especially in the first few seasons as he manages to make Dexter's lack of empathy endearing. Season 4 is a series highpoint with John Lithgow's chilling turn as the Trinity Killer, and all in all Dexter is an engrossing and darkly comedic crime drama well worth your time.
Cast: Michael C. Hall, Julie Benz, Jennifer Carpenter, Erik King, Lauren Valez, David Zayas, C.S. Lee, Desmond Harrington, Geoff Pierson, Aimee Garcia, and James Remar
Bloodline
As far as crime dramas go, Bloodline rivals Rectify for the most engrossing mystery and engaging exploration of family relationships on TV—at least in its first season. The crux of Bloodline centers on Ben Mendelsohn's Danny Rayburn, the oldest son and Black Sheep of a prestigious Florida Keys' family. Danny brings a black cloud and plenty of intrigue with him, and Mendelsohn's layered performance is as good as any you're likely to encounter. That being said, the supporting cast is just as talented at bringing their duplicitous and dynamic characters to life. Everyone has a secret in Bloodline, but only some are willing to kill to keep it that way. Though the show could have (and maybe should have) ended after its first season, its continued exploration of the Rayburn family is worthwhile if just for that gorgeous scenery.
Cast: Kyle Chandler, Ben Mendelsohn, Linda Cardellini, Norbert Leo Butz, Jacinda Barrett, Jamie McShane, Enrique Murciano, Sissy Spacek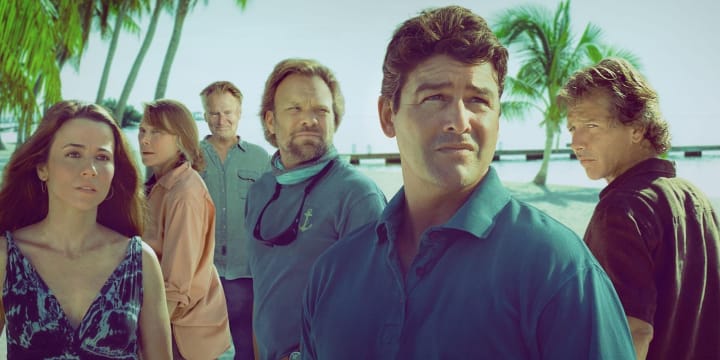 Sherlock
While innumerable adaptations of Sherlock Holmes have surfaced over the decades, with most network procedurals themselves owing a great debt to Arthur Conan Doyle's source material, the BBC series Sherlock offers one of the more fun and entertaining Sherlock twists in recent memory. The series puts the characters of Sherlock Holmes (Benedict Cumberbatch) and Dr. James Watson (Martin Freeman) in a contemporary context, using the classic dynamic and detective genre as the foundation on which Sherlock is built. The series stands on its own, though, with the chemistry between Cumberbatch and Freeman giving us something electric onscreen, and the scripts by Moffat and Gatiss surprising viewers at every turn. Sherlock benefits from the fact that each episode is 90 minutes long (each season only consists of three episodes total), so while it's technically a TV series, each episode feels like a feature film. Moreover, Moffat and Gatiss do their best to ensure that no one episode feels too similar to another, offering a great degree of diversity throughout the series. Though the latter seasons waver in quality a bit, the first remains smart, thrilling, and wildly entertaining. This is must-watch TV.
Cast: Martin Freeman, Benedict Cumberbatch, Rupert Graves, Andrew Scott, and Louise Brealey