4 Serial Killers More Interesting Than Ted Bundy
Names you should know!
Ted Bundy. Richard Ramirez. Jeffrey Dahmer. Undoubtedly, the aforementioned serial killers became household names for those of us in the true crime community who simply can't get enough… MURDER! We know the names all-to-well because podcasts, blogs, documentaries, and true crime shows cover their stories over...and over...and over again. Why rehash information about the same handful of names when plenty of other serial killers way more interesting than Ted Bundy need space in your encyclopedia of killer knowledge?
Johannes-Andreas Hanni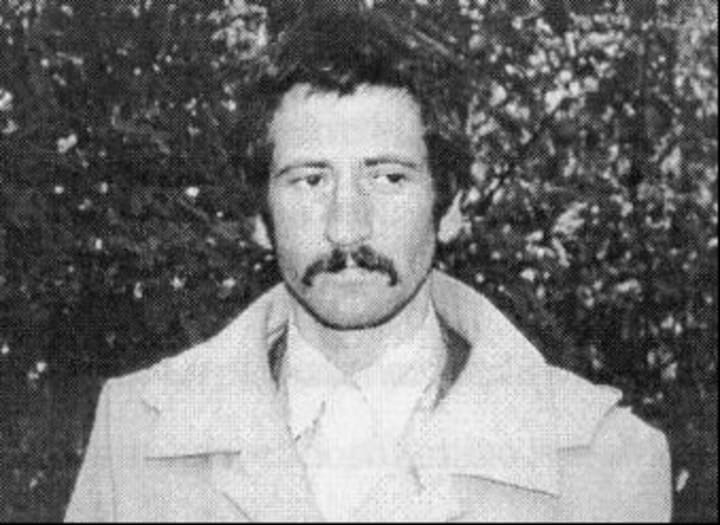 Johannes-Andreas Hanni was an Estonian serial killer who, with help from his wife, Pillio, claimed the lives of three people in 1982.
The first victim, Eimar Vibo, was stabbed to death on March 5. Hanni cut off his thigh and brought a piece home with him as a souvenir. He told his wife that he was going to eat it because he had always wanted to try out human flesh. She told police he fried the thigh meat on top of the stove.
The second victim, 75-year-old Ian Savitsky, was murdered on May 23 in his garden cottage sauna. Hanni cut off his genitals, again bringing them home. He said he would use the genitals as a "dildo."
The third victim, a middle-aged woman named Yevgenia Koltsova, was picking raspberries in a forest between Laagri and Saue in late July when Hanni raped and killed her.
Hanni, along with his wife, planned to murder a taxi cab driver in Tallinn on Sept. 2, but the driver, Alari Kivi, fought back against the knife attack and survived, left with serious injuries.
Hanni was then arrested. While awaiting trial, Hanni hanged himself in his cell. Pille was convicted on charges of accessory to murder and spent 12-years in prison. She was released, changed her name, and relocated to Finland. She published a shocking book in 2008 titled Ma armastasin kiskjat (I Loved The Predator,) in which many experts agreed she portrayed herself as a victim rather than a participant in the murders.
Mary Bell
Amardeep Sada is the youngest recorded serial killer in history, having killed three people by age nine. Mary Bell was only a couple of years older when she became a serial killer at 11-years-old.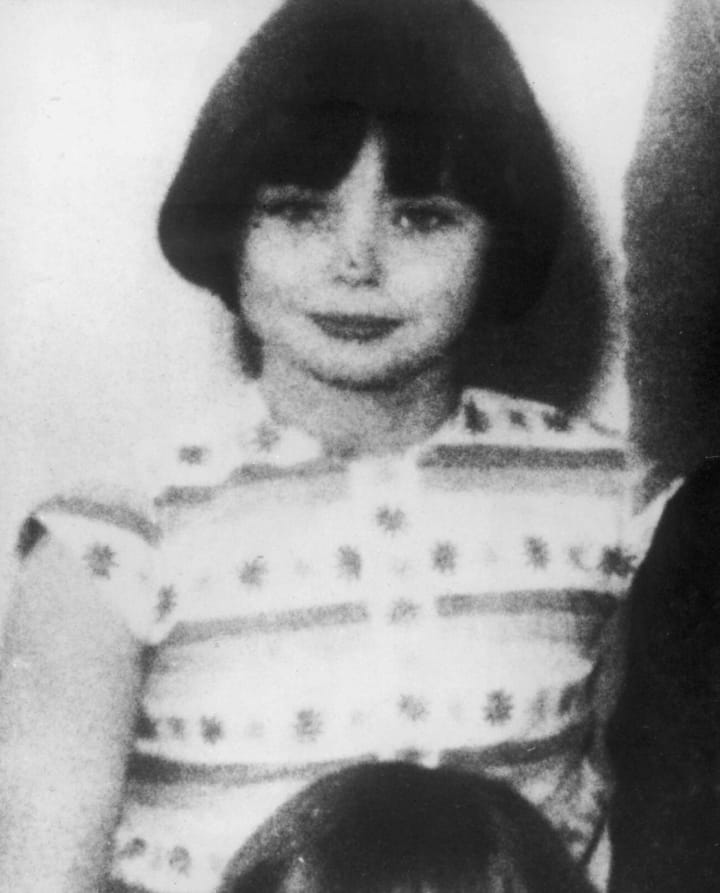 Mary stabbed two boys to death over the course of two months in 1968 with help from her friend, 11-year-old Norma Bell (no relation.) The first boy, a three-year-old, was strangled to death. The second child, Mary carved an "M" into his stomach.
The pair were arrested shortly after the second murder. Mary underwent a thorough psychiatric evaluation where professionals learned that she suffered extensive sexual, physical, and emotional violence from her parents, a criminal father, and teenage sex worker mother. They described the little girl as "intelligent, manipulative, and dangerous."
Norma Jean was found not guilty while Mary was found guilty of manslaughter with diminished responsibility. She was held at a psychiatric facility for 12 years, escaping once during this time.
After Mary's release from prison in 1980, she was granted lifetime anonymity and has used many pseudonyms since. She gave birth to a daughter in 1984 and also has a granddaughter, but little else is known about her today.
Cordell Farrington
Bahamian serial killer Cordell Farrington killed four children and his lover between 2002 - 2003. He was sentenced to death for the murder of 22-year-old Jamal Robins, but was resentenced based on his sanity and sentenced to life imprisonment.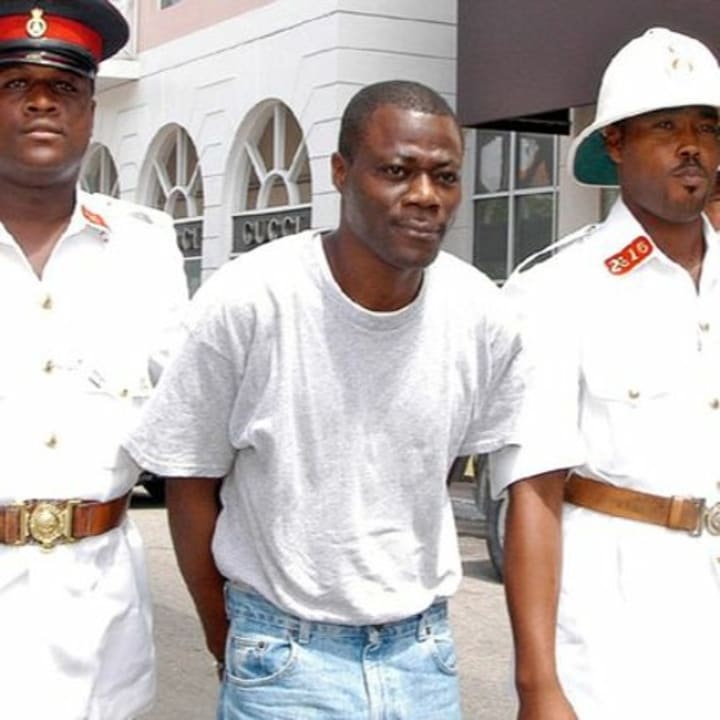 Farrington smoked crack when he was young but managed to get his life together. Many years later, his wife divorced him when she suspected he was again using.
When five boys vanished in the Grand Bahamas over a period of five months, police were baffled. Then on Oct. 26, 2003, Farrington turned himself into the police, confessing to killing his lover, Jamal Robbins, in Freeport, before taking them to his body on a remote part of the island. Police found his body and some of the children's bones, in numbered boxes.
Geoffrey Evans and John Shaw
Geoffrey Evans and his partner John Shaw escaped to Ireland from the UK in 1974 where they were wanted by British police on rape charges. The men served 18-months in prison in Cork on burglary charges and upon their release in 1976, vowed to commit one murder per week.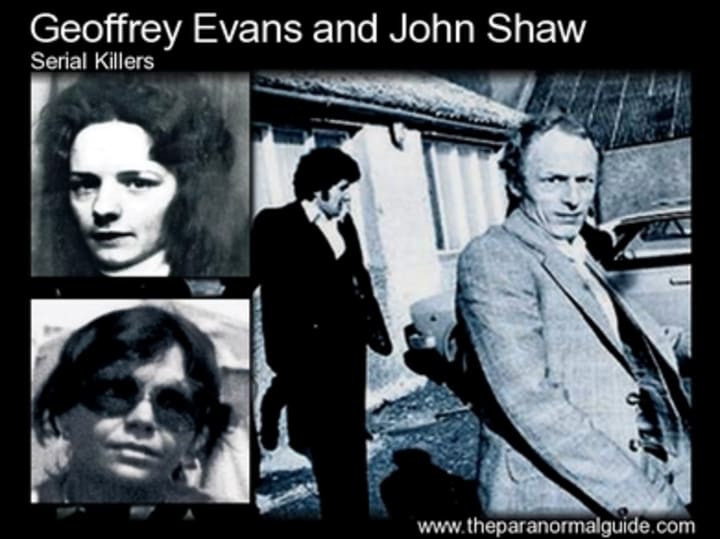 The murder plot began in August of 1976 when the pair abducted, repeatedly raped, and murdered Elizabeth Plunkett, a foreign exchange student from Ringsend, Dublin, Ireland, whom they offered a ride home after meeting at a Wicklow.
In September, the pair abducted Mary Duffy from Castlebar County. The 24-year-old cook asked the men for a ride home from work. The men brutally beat and raped Mary before they drove her to Ballynahinch, Connemara and tied her to a tree and for several hours, continued to rape and beat the woman before murdering her.
Someone spotted their car that evening and reported them to police. The duo was later identified and arrested. Both confessed to the crimes and were sentenced to life in prison. Evans fell ill while incarcerated and died after a long illness in 2012.