2:23
The anniversary of Ahmaud Arbery's murder.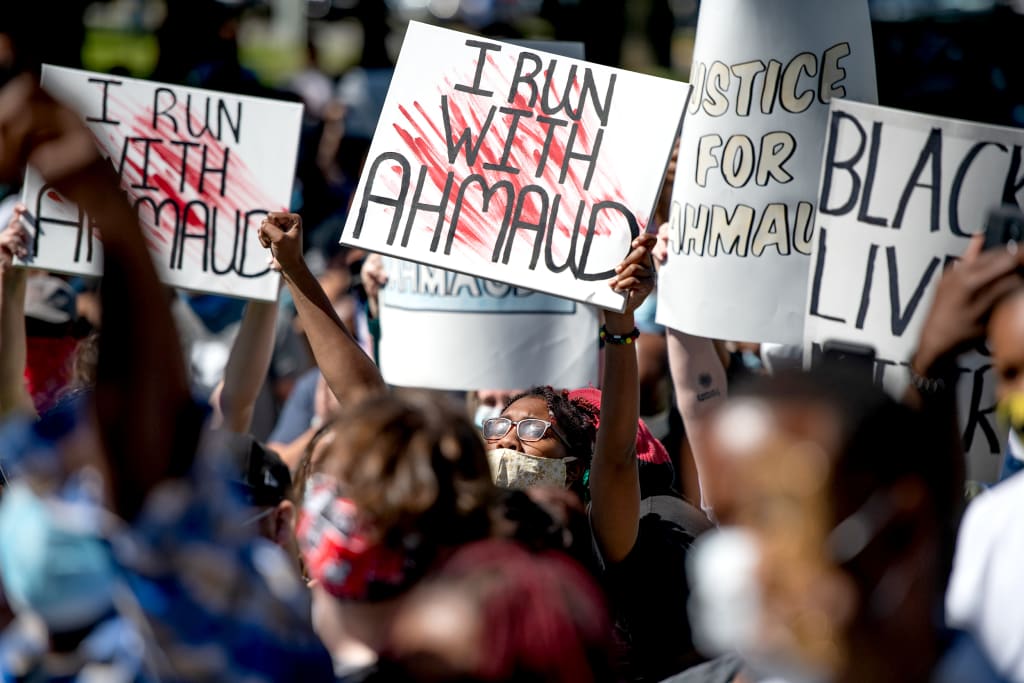 Every time I lace my running shoes, I think about Ahmaud Arbery.
To summarize the Arbery case: in February 2020, two white men, Travis (34) and George (64, a retired police officer) McMichaels got into their vehicle -- Travis with his shotgun, George in the bed of the truck with a .357 Magnum -- pursued the unarmed Arbery (25) through their neighborhood, and blocked his path with their vehicle.
After several minutes of shouting, showing him their weapons, and demanding he surrender to their "citizen's arrest", Travis McMichael advanced on Arbery with his shotgun. When Arbery fought to relieve Travis McMichael of his weapon, McMichaels shot him three times.
As defense for their actions, they cited Arbery's "possible" involvement in a "string" of local burglaries.
The break-ins in question:
December 8, 2019, more than two months prior. A Satilla Shores resident reports rifles stolen from their unlocked vehicle.
December 28th, 2019, a theft is reported without further details
January 1st, 2020, Travis James McMichael reports a firearm stolen from his [also unlocked] vehicle
Fifty three days after filing this report, the McMichaels pursued and assaulted Ahmaud Arbery.
Their justification: Ahmaud Arbery was a "suspicious" Black man spotted leaving a nearby construction site.
The property suffered no damage, loss, or theft.
Ahmaud Arbery died in the street.
Property owner Larry English has released multiple video clips of his [unsecured] property to the press and police throughout the course of this trial, noting that while it does appear Arbery was on the scene, it would appear he paused briefly at the home's (off camera) water sources before leaving the property.
In the time between December and February, no fewer than eleven security camera clips recorded multiple entrances to the home, including men, women, and children. The property was otherwise entirely uninhabited.
English did forward the first few trespassing clips to Glynn County police: although there was no criminal activity, he was concerned about the safety risks involved. At no point did he speak to the McMichael family regarding the trespassing.
But on December 20th, English was asked to do exactly that in a text message sent by the police department itself, implying a kind of civilian deputization of George McMichael.
When presented with the case, District Attorney George Barnhill justified Arbery's murder by claiming he became a threat when he attempted to relieve McMichael - who had exited the vehicle to advance towards him - of the shotgun.
Let's repeat that.
The unarmed man being actively threatened by a pair of armed strangers became a threat to them for attempting to relieve his aggressor of their weapon.
Please be aware this video is graphic and clearly depicts Arbery's shooting.
Separate defendent William "Roddy" Bryan, who followed the McMichaels in his own vehicle while recording, reported his personal recollection of Travis McMichael using a racial slur while standing over Arbery's body. Later, attorneys introduced multiple instances of Travis McMichael using racial slurs on social media, specifically referring to the Black and Asian communities.Apparently feeling left out of the gold star lineup for abhorrant behavior, a third McMichael, Lindsay, posted a picture of Arbery's corpse on Snapchat. When confronted, she cited her "interest in true crime" as a valid reason.
Georgia prosecutors initially deemed this entire disaster a viable attempt at citizen's arrest. No arrests were made for two months, until Bryan's cell phone footage was made public.
During the trial, the defense moved to eliminate the word victim from the courtroom.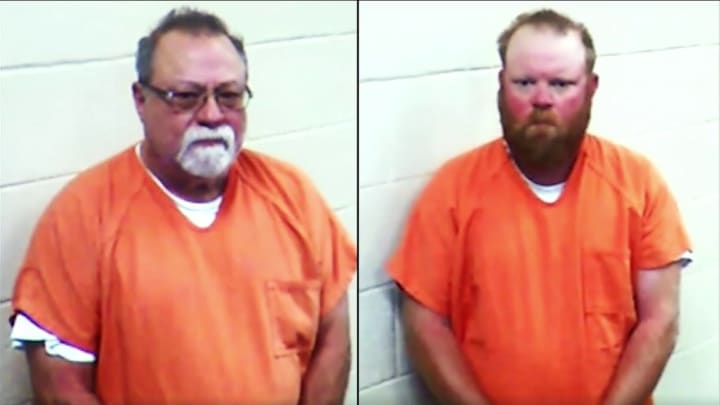 In a year of cases that forced our nation to question its very soul, Ahmaud Arbery has haunted me the most.
I've been a competitive runner since middle school. While training, I've covered a thousand miles across several states -- through neighborhoods and parks, unmarked paths and vaguely suspect alleys.
There's a certain amount of risk. You worry about dogs and dips in the pavement. I've been love tapped by half a dozen cars. Once, a woman posted my pictures online complaining about my "inappropriate" attire of a sports bra and shorts in eighty five degree heat. I open my Snapchat at key route points in case - God forbid - Mr. Presley needs to come looking for me.
In 2006, I changed out of my work clothes and donned my New Balances for a late night run. Barely a mile from my parents' house, a man shouted out his car window at me. When I didn't answer, the car made an immediate u-turn before following me onto a side street. The driver blocked the road with his car and asked what I was doing. When I said running, he asked if I needed a ride.
I said no, thank you.
He said, "You need to get in the car."
I was an eighteen year old with no phone, no id, and an iPod to defend myself. I prayed his door wouldn't open. I took a step back.
He said, "Get in the car."
The unmistakable sound of his door opening was the trigger I needed to flee. I made a hasty turn through someone's yard and climbed a fence. I made it home safely, filed the incident away, and had almost forgotten it.
Unlike Ahmaud Arbery, I am passably white.
And had I needed to fight for my life, not one person would have asked why.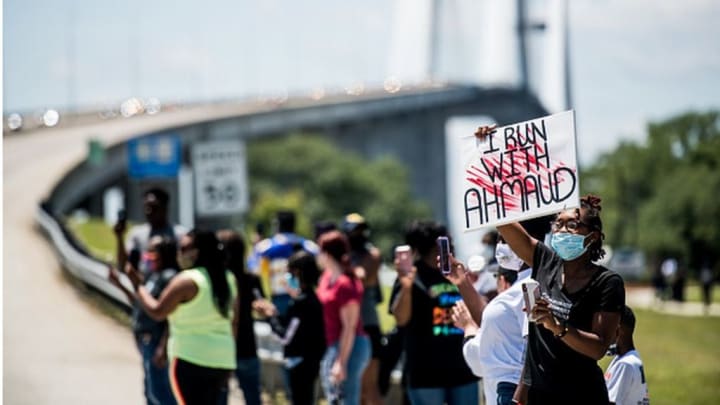 One year ago, a man was murdered.
Today, a worldwide community joins to walk or run 2.23 miles in Maud's memory.
Today we #FinishTheRun, but tomorrow, the battle continues.
Because Arbery's murder itself is not the worst moral of the story: our eagerness to justify yet another senseless death paints a much larger and uglier reflection. Countless comment sections nationwide demonstrate our stark refusal to as a whole become actively anti-racist without thoroughly - somehow leisurely - dissecting countless racial crimes against peaceful activists, children, women... and unarmed joggers. Each time a murder victim's past is dredged in an effort to somehow justify their suffering, we as a society display the exact same mindset the McMichaels used to lynch an innocent, unarmed man in broad daylight.
Our privilege, if you will.
While we bicker, Black mothers beg their sons to wear more brightly colored clothing and avoid the simplest sins: walking too quickly, running in the wrong person's neighborhood.
For the last year, I've run with Maud's memory and a heightened, guilty awareness of how differently others are forced to face the same sidewalks.
I suspect I always might.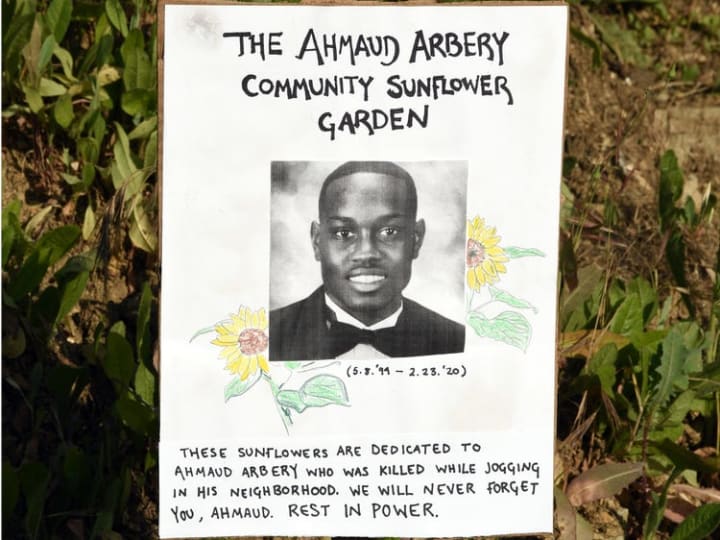 If you appreciated this article, I would invite you to make a donation to the 2:23 Foundation, which seeks to provide scholarships to minority youth, promote fair, unbiased treatment of the Black and brown communities, and commit to responsible advocacy.
About the Creator
Laura Presley is a firm believer that magic is real and birds are not. She lives and works in Ohio with her husband, their brood of wildlings, and their excessive number of rescue animals.
IG: @makeshift.martha
Reader insights
Be the first to share your insights about this piece.
Add your insights