18-Year-Old Twins Shot Dead in Brazil by 17-Year-Old Because They "Knew too Much"
Mateus Abreu is the suspected killer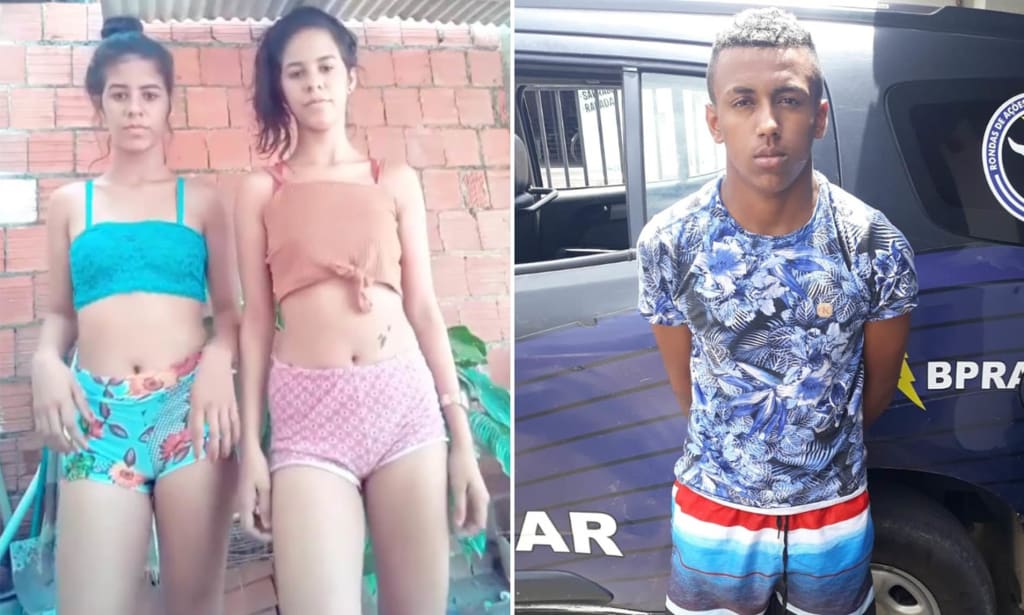 July 2021---
Earlier this month, 18-year-old twin sisters were shot dead in a horrific incident that was live-streamed on the social media platform, Instagram. The twins were allegedly murdered because they "knew too much" about drug dealings involving a few men in town.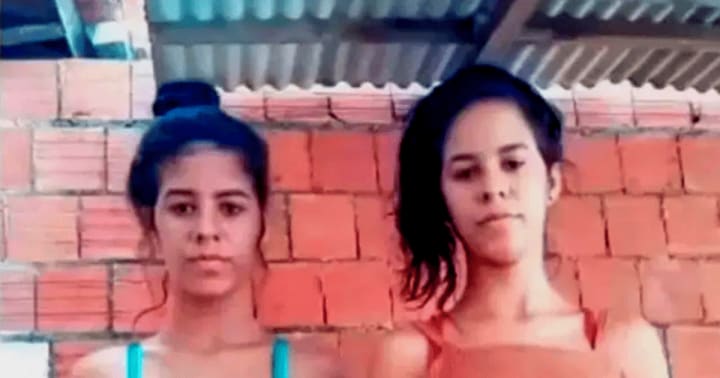 Thousands of people watched in horror as Amalia and Amanda Alves from Brazil were killed as they knelt on their needs on the side of the road.
Authorities found their bodies a few hours later behind a property complex in Pacajus, Brazil.
Amanda was the mother of a three-year-old daughter. Amalia was the mother of a six-month-old infant.
A 17-year-old teen, Mateus Abreu, is suspected of killing the twins.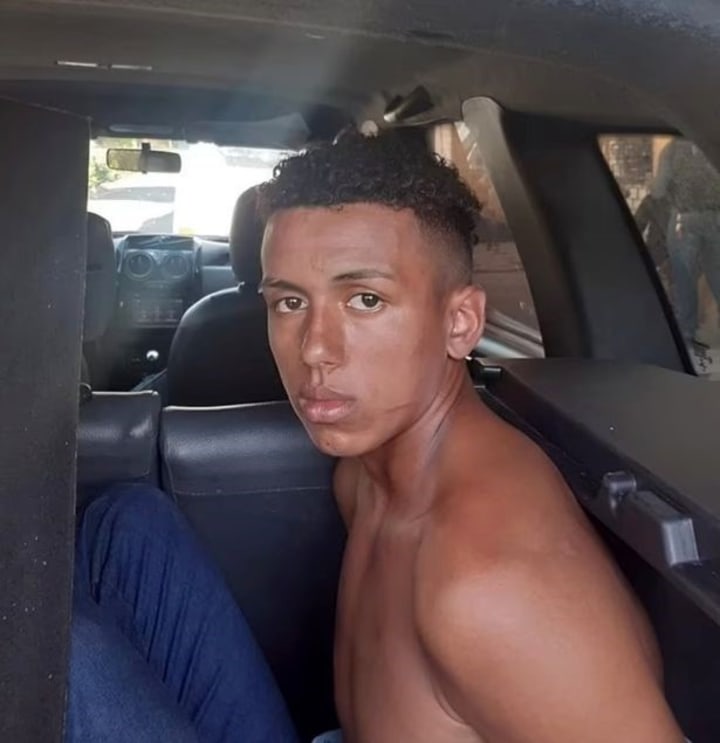 Before Abreu allegedly shot the teens, he made each of them put their hair up in a bun on top of their heads. He then made each girl kneel to her knees beside each other on the road.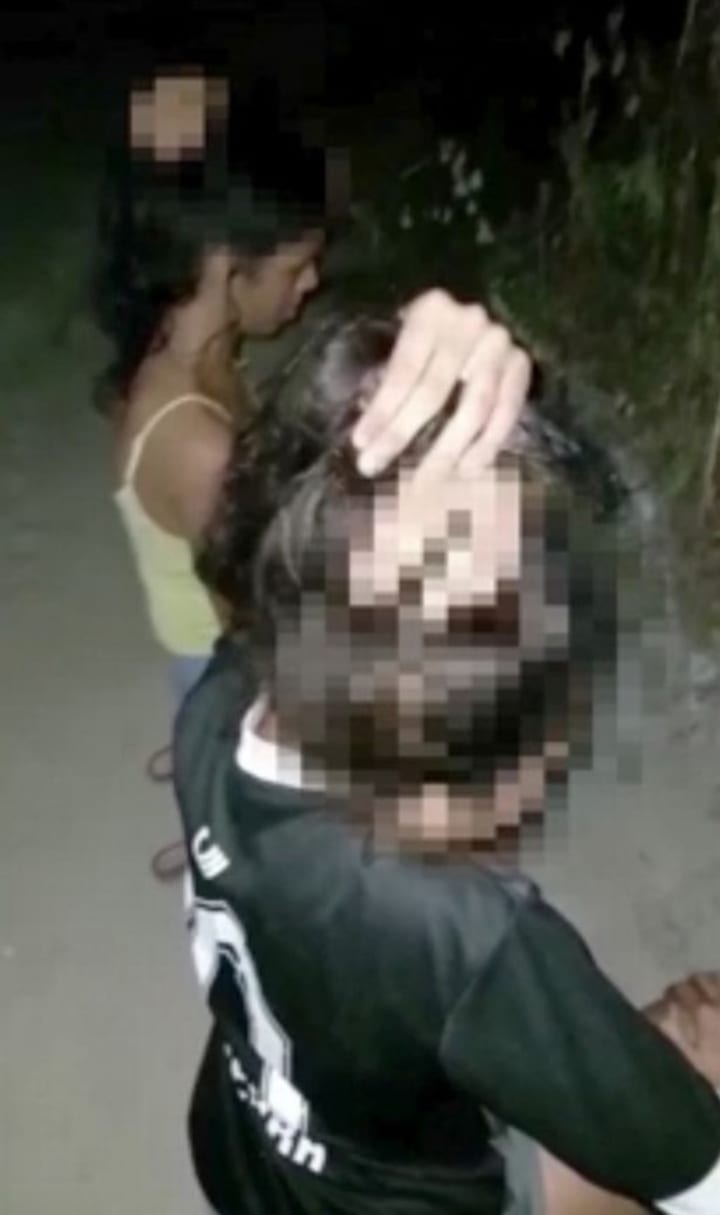 Abreau then put a handgun to the back of each girl's head and pulled the trigger. He then fired two more shots into the back of one of the girl's heads before aiming his weapon at the other girl's lifeless body and firing four more rounds.
Residents who lived in the area called police after they stumbled upon the girls' bodies.
The suspect has seven prior arrests. Police charged him with intentional bodily injury, possession of a gun, and theft earlier this year.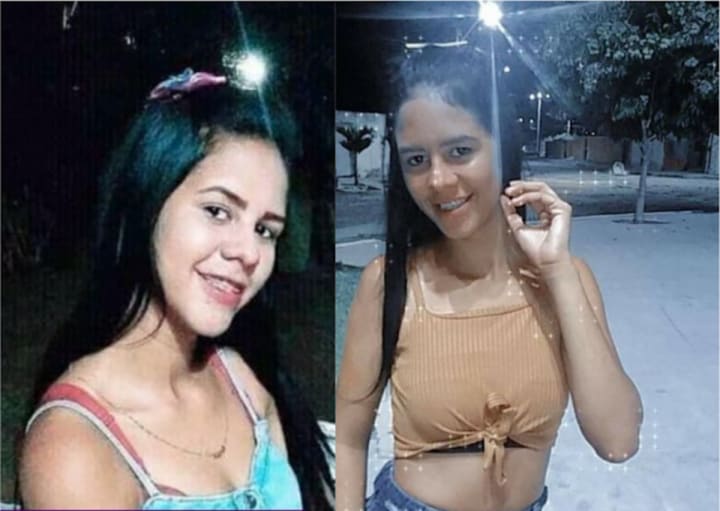 Drug Gangs in Brazil
Major drug gangs operate out of Brazil, specifically, Rio de Janeiro and Santos, supply more cocaine to Europe than any other country. More than 9 billion euros (about $10.5 billion USD) is earned through the drug trade each year. Many of the gangs operate within the country's prison systems.
Federal Police Officer Antonio Salgado described the cocaine trade in Brazil by saying, "It's out of control." He continued, "You go up in the helicopter and within two minutes you start seeing plantations here, there, everywhere."
Brazillian Police Kill 25 in Drug Raid
In May 2021, at least 25 people were killed by Brazillian police in a shootout in Rio de Janeiro. The operation aimed at illegal drug traffickers saw some 200 officers descend on the slums of Jacaerzinho – a mostly non-white area and one of the largest slums in the city- using what UN Nations officials described as "disproportionate and unnecessary" force.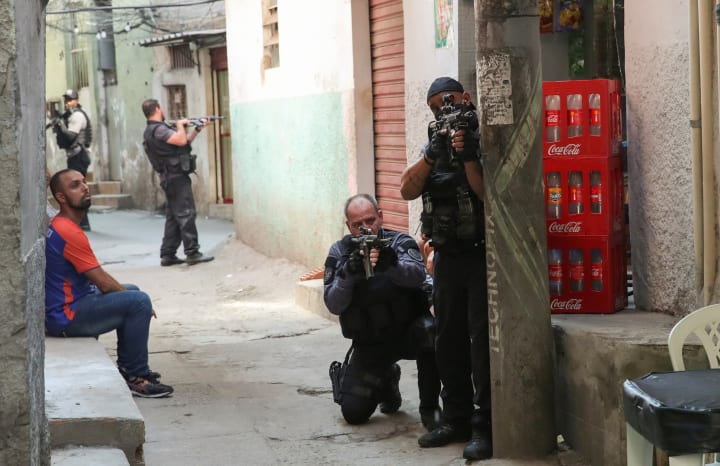 Police defended the killings, saying they were all made in self-defense. Witnesses claim police went into homes without warrants and gunned down people who said they wanted to surrender. They stated the entire ordeal was frightening.
Speaking to the AP, detective Felipe Curi stated, "There were no suspects killed. They were all traffickers or criminals who tried to take the lives of our police officers and there was no other alternative."
A similar raid in the same area in 2005 killed 29 people.
Brazil Police Shootings Compared to US Police Shootings
Like much of the world, Brazil has a problem with police shootings. More than 35% of all murders in the country occur by police. More than 9,000 people have been shot and killed in the last decade across the country. The majority of those people were Black men.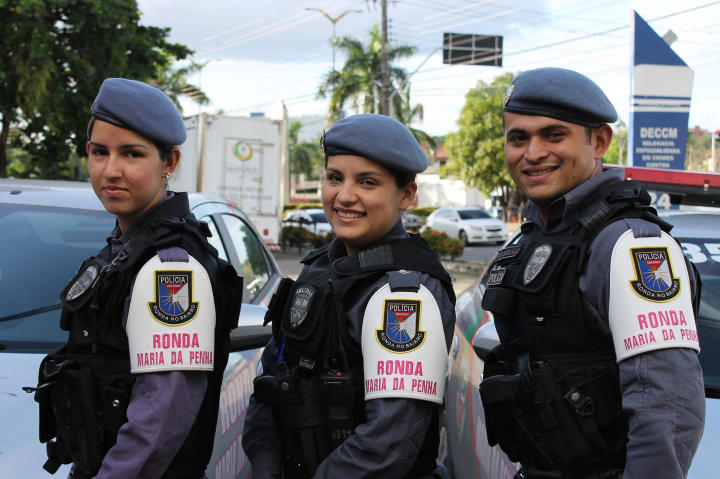 In contrast, about 1,000 people per year die at the hands of police offices in the United States each year. This includes both unwarranted and self-defense shootings.
If police in the U.S. killed civilians at the same rate as police in Brazil, more than 36,000 people would die each year.
guilty
About the author
The most shocking & unbelievable collection of crime stories around. Prepare yourself for crimes that will piss you off. Graphic material! 18+ audience!
Reader insights
Be the first to share your insights about this piece.
Add your insights