Who is Anneliese Dahl?
Kayleigh's "Get to Know Me" #Challenge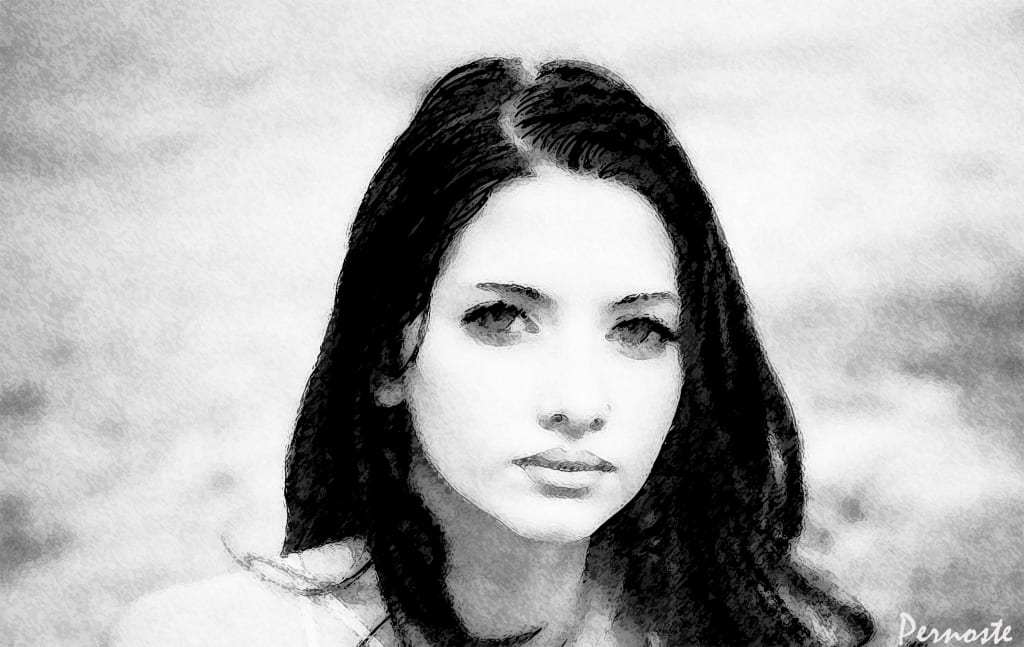 Image by Pernoste; Writing by Dahl
Oh, this is so terrifying for me in some ways, telling people about me. It's strange though because in writing with my friend Pernoste, I have shared many bad things about my life. It somehow feels removed though, for me, to tell about myself in stories. To tell things here, straight-up, and focusing more roundly on who I am….scary. [In all honesty, the picture above is not me, but a close rendering created by Pernoste. Photograph taking brings back too many bad memories, so I won't let mine be taken.]
1. I am very silly. To most people, I am disturbingly serious, yet to those who know me well I have a crazy and whimsical sense of humor. I can thank my childhood, and my first true loves in life, my mother and father. I had them only a short time, but they were so silly and fun with me all the time. I would laugh until I was weak and would collapse on the floor. It has always been my sense of humor that has gotten me through bad times, and I love to make other people laugh. I've honed my humor to a sharp wit, and poor Pernoste seems to be the only one who can keep up most of the time (and sometimes out-do me). Haha. You may have seen some of our bloggy writing.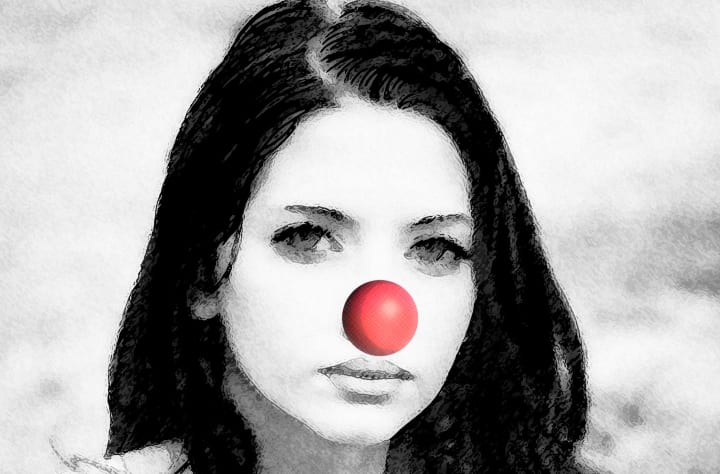 2. I was a slave for a few years. I don't say this lightly, nor with any feeling that I need sympathy. Child trafficking is real. There will always be Bad People in the world, but there are many, many more Good People in the world. I didn't deserve what happened to me (and my sister) as a child, and I don't know that I deserved to escape when so many of my fellows did not. The abuse will not be mentioned, but it was severe and nearly led to my death a few times. If not for committing to saving my sister, I would have given in to my fate. Sometimes I need to remind myself that I am free. But I am happy and in a different life now. Pernoste has helped me to write about much of this, helping me to draw the line on how much to share. Vocal has been the first place that I shared much of this publically, though I have deleted many of them. Lost Bird and Annie's Story still remain.
3. I love, love, love to sing. As a child, I sang beautifully, making up songs from my poetry. Even when I was just 5, my parents' friends said I could sing unlike any 5 year old. It was always my dream to be a singer and songwriter, for I have a gift for playing musical instruments of all kinds. I have become more shy with age and experience, so the singing is just for me now. Mostly I sing in my head all the time (or in whispers), because my vocal cords are a little weak from a past injury. I save my voice, or I can lose it when I really need it. I love to find little-known artists online (young women with beautiful voices) who perform their own music or covers of known music. I listen and dream that it's me sometimes (I must confess), and I pray for them to find success with their marvelous talent.
4. I adore children. I will make time for my sister or her friends who need a babysitter, even if I have to drive a couple hours. I don't care what age, really, but I do prefer the younger ones. They are so sweet and adorable, and I don't even mind when they cry or have difficulty falling asleep. I particularly like the little ones when they talk and try to explain the world to me. I like to ask them lots of questions to hear what they think, and I like to read books to them, like Winnie the Pooh or Dr. Seuss, and do silly voices for them to make them giggle. Makes me so happy to be around them, and they all love me, I know.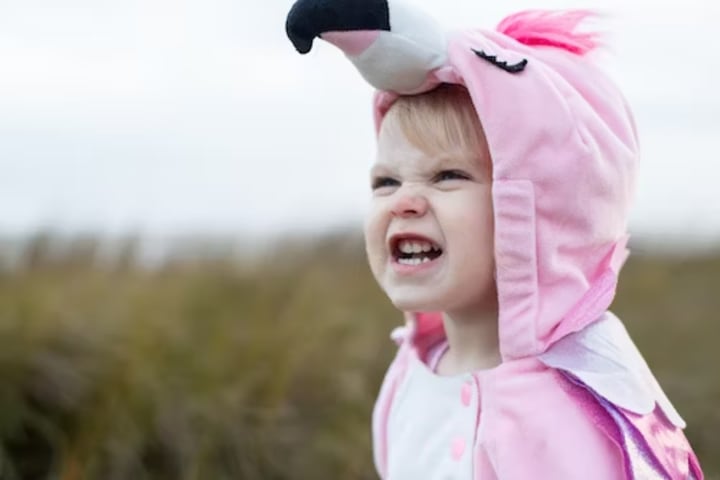 5. I started writing poetry very young. I've written poetry for as long as I can remember. Of course, as a child I wrote of childish things only for myself, but I grew up quickly in life with all I've been through. I have struggled for the past few years to release in words all the hurt and mournful things within me, these poems appreciated by many as beautiful but mostly heart-breaking. [I even wrote a book of these sad poems "In these flowers of Eden", which I recently took off Amazon.] In those days, mostly on Twitter, I helped other writers to improve their poetry, and actually Pernoste is one of the ones I helped (though he didn't need much help.) I've learned all I can from crying about the past, so now I use my perspective (and my partner's perspective) to try to write deep and layered stories with some sort of over-reaching message.
6. I love to read. I read everything, or at least I used to before I became so busy. I enjoy mostly very serious literature, including mind-bending science fiction of Asimov and Herbert and the famous ones from long ago like Harlan Ellison, Andre Norton, Ursulla LeGuin, etc… and horror writers like King, Lovecraft, Poe, Barker. Now I've moved onto other interesting writers like Lispector, Dunn, Calvino, Stein, Parker. Trying to find time to read, but it competes with time to write.
7. I write with a writing partner. Pernoste is not my husband or my lover, rather more like a father/brother/uncle in my life. We met by random chance when I was all alone in the world, and he invited me into his family. I have the family I never really had before, complete with his wife and two children who are only a couple years younger than I am. Little did we know, Pernoste and I, that we had so much in common though with such different life experiences. We've become best friends. I've never had such fun in my life as writing with Pernoste. We, literally, finish each other's sentences, and we have a never-ending supply of writing ideas. I find it's hard to get writer's block when you have a fun person to write with.
8. I love cats. Not to say I don't love dogs, but I don't want to have the responsibility for one. I can barely take care of myself. I love Siamese cats, as they are the most doggish of cats. This means that they bond with you, and are even upset if you go away for awhile (they can stop eating much). Yet they are not overly needy and are very independent most of the time. They're also hilarious to watch and can be quite silly when they want your attention.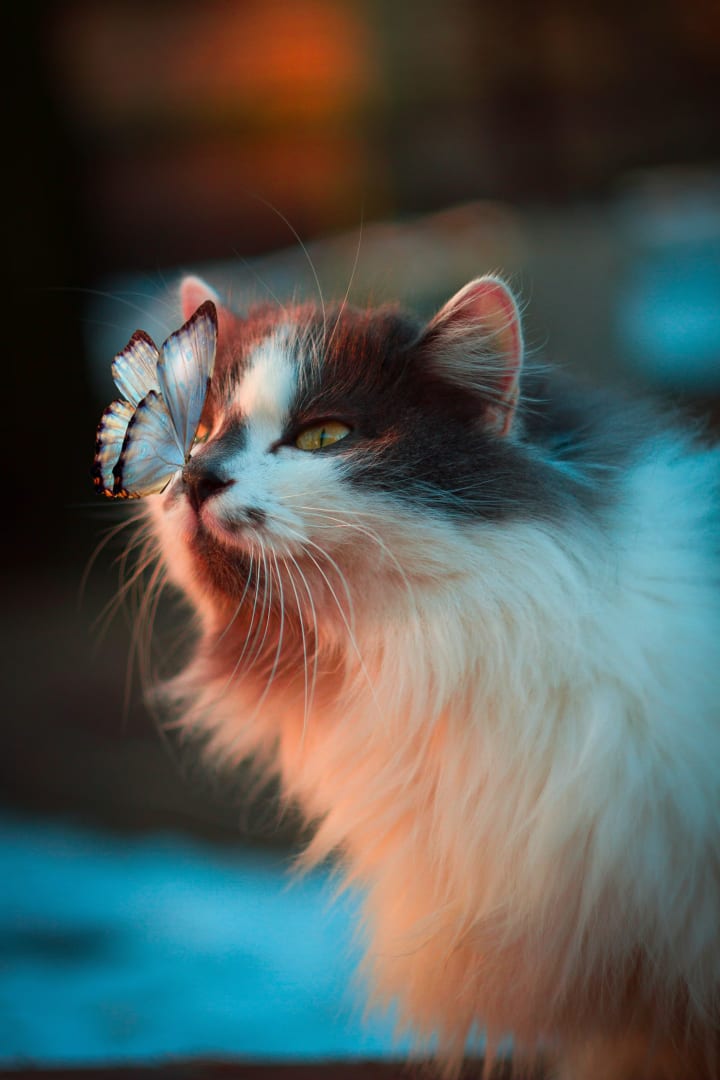 9. I am physically fit. I have never had a problem in keeping a trim weight, and to be honest there is no joy in food for me. It's the opposite. I have to force myself to remember to eat or I become too skinny. One of the ways that helps is that I exercise a lot to increase my appetite. I run the treadmill, because I'm afraid to run outside, and I do a variety of creative stretching and strength exercises in my tiny apartment. One of these days I'll break a window, I'm sure, because there's so little room.
10. I am very spiritual. I have found my path spiritually over the past few years and have been very involved with individuals and groups who bring spiritual healing to those in need. Most of what I do with healing is with Pernoste, and we help in some remote healings for those who reach out to us. Free of charge of course. We don't claim all the credit as healers ourselves, rather we have the gift to bring divine help when it is necessary and when it is allowed. I don't tell people about this, generally, because they think I'm crazy.
Learn more about Kayleigh's Challenge here.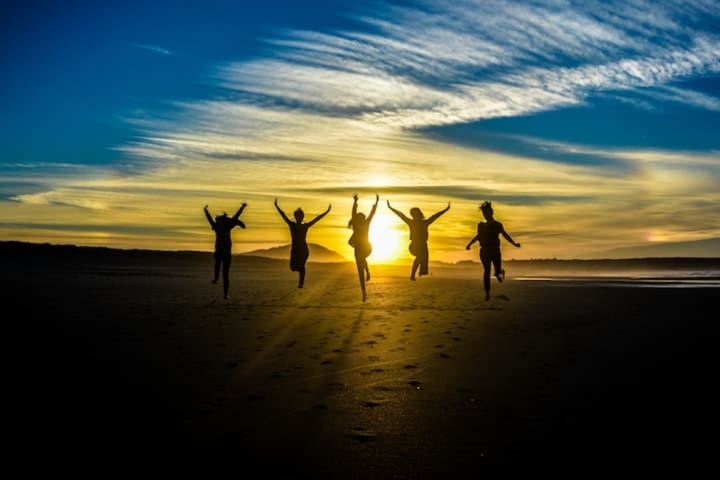 Reader insights
Outstanding
Excellent work. Looking forward to reading more!
Top insights
Heartfelt and relatable

The story invoked strong personal emotions

Compelling and original writing

Creative use of language & vocab

Easy to read and follow

Well-structured & engaging content
Eye opening

Niche topic & fresh perspectives

On-point and relevant

Writing reflected the title & theme
Add your insights