My happiest memory.
The moment my son was born.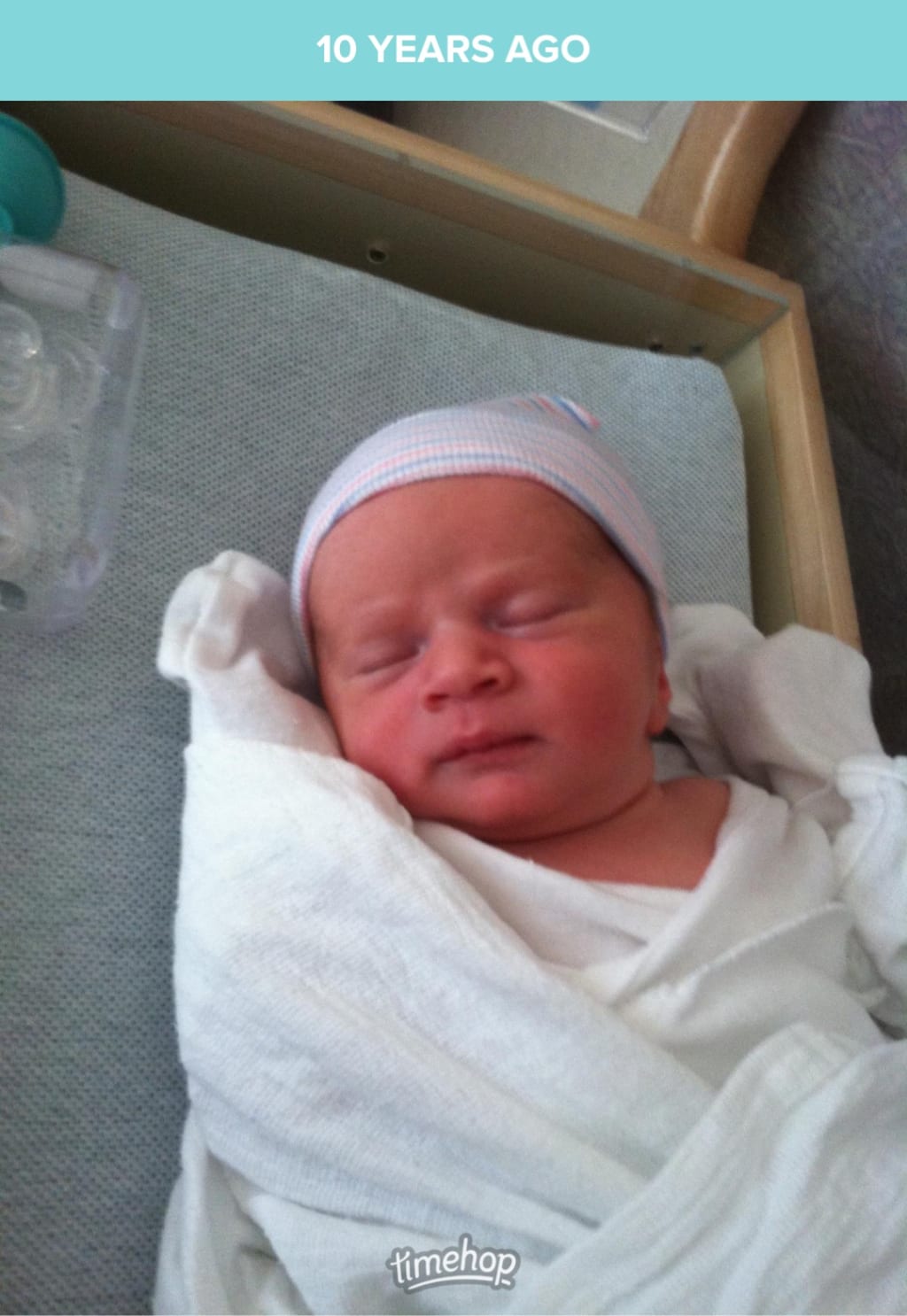 On March 21st, 2012, I became a mom after almost 39 hours of active labor and 4 hours and 12 minutes of pushing. My son was my miracle baby. I was in an abusive marriage where intimacy was hardly existent. I became pregnant after one time nine months prior when I was at the lowest point of my life and prayed that the next time my husband hit me, he would kill me and end my existence. My prayers have been answered with a different outcome, and I was blessed with this baby boy who saved my life and gave me a reason to fight for a better future.
The pregnancy itself wasn't easy. I suffered from hyperemesis, which caused terrible nausea and vomiting, and numerous hospital visits. I also had to take shots in my belly twice daily to prevent clotting as I was diagnosed with a clotting disorder. But the outcome was worth it.
I always wanted to be a mother, although I never expected to have him that way.
You always hear stories about mothers and fathers present during the delivery of their child. Still, I ended up being completely alone, with only nurses guiding me through the process of pushing.
I remember it was taking forever, and I was crying from exhaustion. My son's head was stuck in the birthing canal. I counted to ten for four hours and pushed during constant contractions without any progress. Finally, the doctor showed up around 6 am and said she must try one thing before taking me to a c-section if that didn't work. Exhausted and alone, I wasn't aware of what was going on. The nurse handed me a document to sign. The doctor used a piece of equipment called a vacuum to help with the delivery. At that moment, I didn't think about it. I just wanted the pain of delivery to end, but I forever wonder what would have happened if I had someone with me to help me refuse to sign that document. Did the vacuum impact my son being autistic because it stretched out his head? But that's another story for another time.
After the doctor used the vacuum, nurses asked me if I wanted to help deliver my son myself. Of course, I wanted to be a part of it. They guided my hands under his armpits and instructed me to pull him on my chest. I cried tears of joy, feeling my little boy on me and hearing his little cries. Another nurse asked me if I'd like to cut the umbilical cord and handed me the scissors. That one magical moment created a special bond between my son and me. I will never forget the feeling and the moment when I was able to deliver my son and look into his eyes. Nurses wiped him off with towels and took him for a moment for evaluation. I was beaming with joy.
After a quick check, they gave him back to me, and I couldn't stop smiling while looking at his little face, eyes, mouth, nose, and cheeks and holding his little fingers that grabbed mine and never let go. I was so in love that I didn't allow them to take him to the nursery. He stayed by my side the whole time in the hospital. There is no stronger love than the mother's love for her child. My son changed my life forever and gave me the strength to leave my abusive marriage. It's been ten years now, and I still remember when I pulled him on my chest and saw his little face. After that, my heart started beating a different melody, and life, no matter how challenging, is forever filled with my love for my child and his for me.