Me and My Best Friend Were Sugarbabies
By EivieSpeaks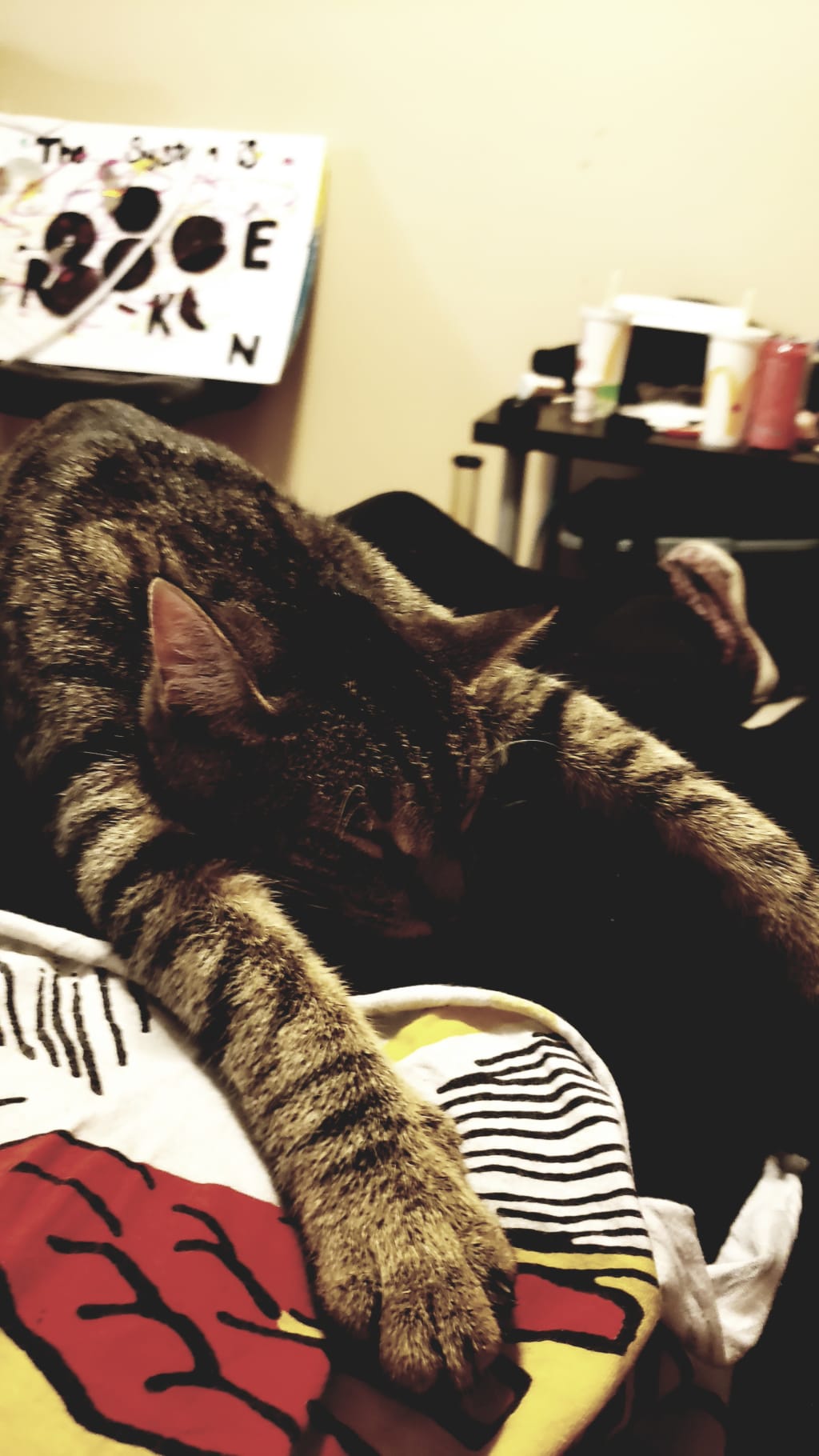 When I was a sugar baby last year, I invited my friend Ally to do some meets with me since I knew she was struggling financially and I needed someone to help my anxiety since I was just starting out myself. We did two meets together, the first was uneventful, the guy actually left before doing anything. The second, is the one I am going to talk about today.
Ally and I have known each other a long time, so when we re connected I told her straight up what I was doing. She was definitely nervous about it but after a discussion she wanted to be included sometimes. I didn't have a problem with it, she was super sweet and pretty. Only issue was that, just like me, she was anxious. Except I had an easier time talking to people which helped us get through different situations.
After our first meet, I was worried. She seemed to have drinken more than usual and was getting more nervous about our next one. We met the guy through an app, same as the others. I had been speaking to him for a decently long time before I suggested we met up with him, no red flags or anything to worry about it seemed. Ally lived out of town, so we convinced him to pick me up then for us to drive from Waterloo to Elora, and back. I walked outside in shorts and a t-shirt, nothing fancy it was too hot and awkward.
A black SUV pulled up in my drive way, it matched the description I received from him. When I got in the car, he was nervous himself. He offered to buy us alcohol so he could have some beer to ease his nerves. The deal was made that as long as he didn't get extremely wasted and we would all be safe, I didn't mind if he drank and he bought some smirnoff for Ally. She was appreciative but I was worried about her mental state after that, especially since she was already pushing herself.
She told me she would be waiting outside, but we waited outside of her place uncomfortably for a few minutes. The silence was killing me, but a giant slam of the back seat door jolted us back to life. A quiet "hey" came from the back seat followed by a click of the seat belt. Once we started driving, it was impossible to keep a single conversation topic going, not because everyone was chatty, but because everyone was so nervous we didn't know how to speak anymore.
It was around thirty minutes later that we pulled back into my parking lot in waterloo, everyone was relieved to have returned to a familiar place. The stairs were crappy but it was better than a strangers house or Ally's. We sat and talked when we got inside, the others cracked open a drink while I just smoked weed. I needed to stay clear to keep Ally safe.
Things were going okay, Ally was quiet but seemed okay and our sugar daddy was in the same boat. I carried the conversation like I carry the weight of my trauma and grief daily. He soon started to touch me, I cringed under his touch but I made a promise to the man, I couldn't break it. I let the party get started, and it could've gone more smoothly.
It started with him wanting me first, then wanting Ally after, then to finish with me. I was used to people coming at me the way he did, it wasn't dangerous but I could see it being perceived that way. I wasn't sure why he grabbed my upper arm to pull me closer, but it wasn't a big deal. We followed what he wanted from us and he gave us the money before leaving. Ally then looked at me and said "that was fucking scary," with a look of terror in her eyes. I discussed it with her and found the reason she felt anxious which made sense. I wont be sharing her personal things but I will say I understand what happened now.
After a couple hours, she realized she couldn't find her phone. She hadn't actually seen her phone in a while, not since the sugar daddy had left. She was a nervous wreck, the day hadn't been what she anticipated, it turned her off doing it again for sure. It took a couple minutes but the sugar daddy answered his phone and apologized because he was too far away to bring her phone back that day. It was another two days before she got her phone back.
The lesson here is to always keep yourself safe, and honestly don't bring your friends into work life. It may make good money sometimes but it's not worth the strain it puts on your friendship or the strain it puts on your friend.
Secrets
About the author
20y/o from Cambridge, ON
Educating on controversial topics and living on adrenalin to get there
Reader insights
Be the first to share your insights about this piece.
Add your insights