It Happened Again
By PoisonEivie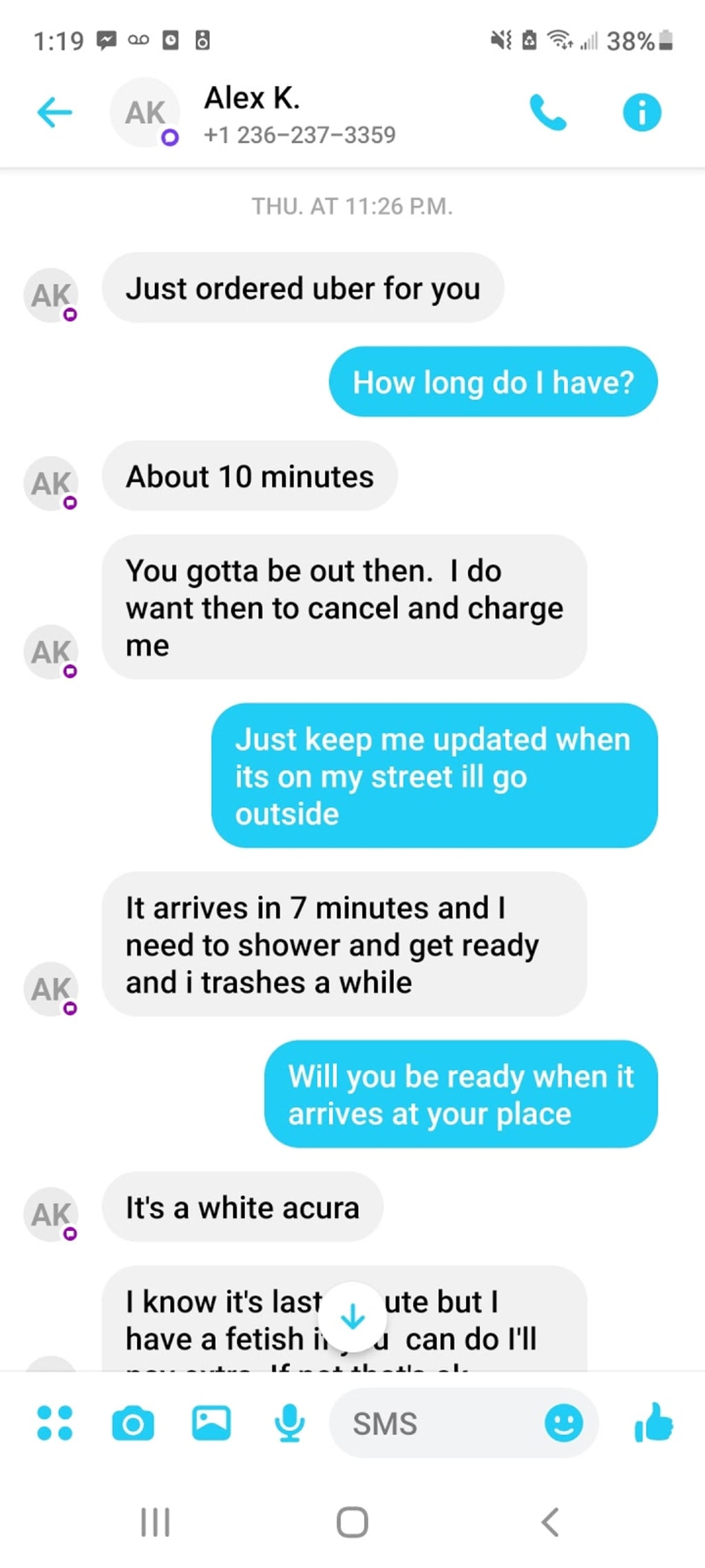 It happened again. If you remember my article about being left in parking lots, you'll know I've been put into some sticky situations. Well the other day, after weeks of convincing, I did an outcall just to be abandoned outside of a apartment building thirty minutes from where I live, in the middle of the night.
This man had been persistently contacting me to do an outcall as he was in a wheelchair. I felt off from the minute he texted me. It reminded me of when I had gone to Paris in a paid for uber and arrived just to be abandoned. I shared my feelings multiple times and even suggested we got a hotel but he was not listening. Once a week a received a message from the man I would later find out was named Alex K. He would always avoid telling me his name, never directly though.
One weekend, he began messaging me more often. He actually got frustrated that I didn't recognize his number or had his contact saved. Though I was drenched in feelings of dread and anxiety, I finally agreed after he offered me $300 for the hour, which was around $100 more than I usually made in the hour. It was around 11:45pm when I arrived in the uber, the driver was extremely kind, after some gauging of who he was, I opened up about my job and where I was going. I explained the situation to him, I even spoke about how I didn't know the address of where I was going. He gave me the address right away and then his phone number. I'm glad he did because with my luck, something went wrong.
After I was dropped off, I realized I hadn't been given a unit number. I didn't know where I was going so I didn't expect an apartment building in Waterloo to be the spot. I waited a few minutes after texting him before I would try to call him. When I did call, the line was dead. "The textnow subscriber you are trying to reach is out of service, please try again," still rings in my head. I dialed three more times before I gave up.
I was confused. I mean who would do that? I snuck inside the building behind a delivery boy, whos order name said a name that first name started with an "A" and last time was confusing and long, but started with a "K". If I knew the clients name at that point then maybe I would have followed the delivery boy up. I sat in a larger red chair in the lobby to keep warm, then I called my partner to him what had happened and he was upset but not shocked. He almost ordered me an uber but I had the uber drivers number thank goodness. He was back within twenty minutes and took me home, no charge.
He also gave me the name of the person who ordered the uber- it was Alex K. I have not reported the matter to the police as I had not heard from Alex other than the next day when he had said it was a hospital incident but I don't believe it- your number doesn't just go out of service completely when you go to a hospital. Sure, you lose some service and calls either dont go through or don't sound great, however the line always beeps in Ontario, as if the line is busy. Trust me, me and my family have spent a lot of our lives in hospitals (go ahead and read my article about my hospital stay!).
I had a bad feeling about that meet up since the beginning; I'm still upset with myself that I let myself do that despite my gut telling me not to. I learned the hard and stupid way a few too many times and I am hoping that this will help you not make the same mistakes. You never know what could happen, I just happened to get lucky that I came home safely that night.
Workplace
About the author
20y/o from Cambridge, ON
Educating on controversial topics and living on adrenalin to get there
Reader insights
Be the first to share your insights about this piece.
Add your insights