I Was Stalked As A Live-In Nanny
But I wasn't the only one in a trap.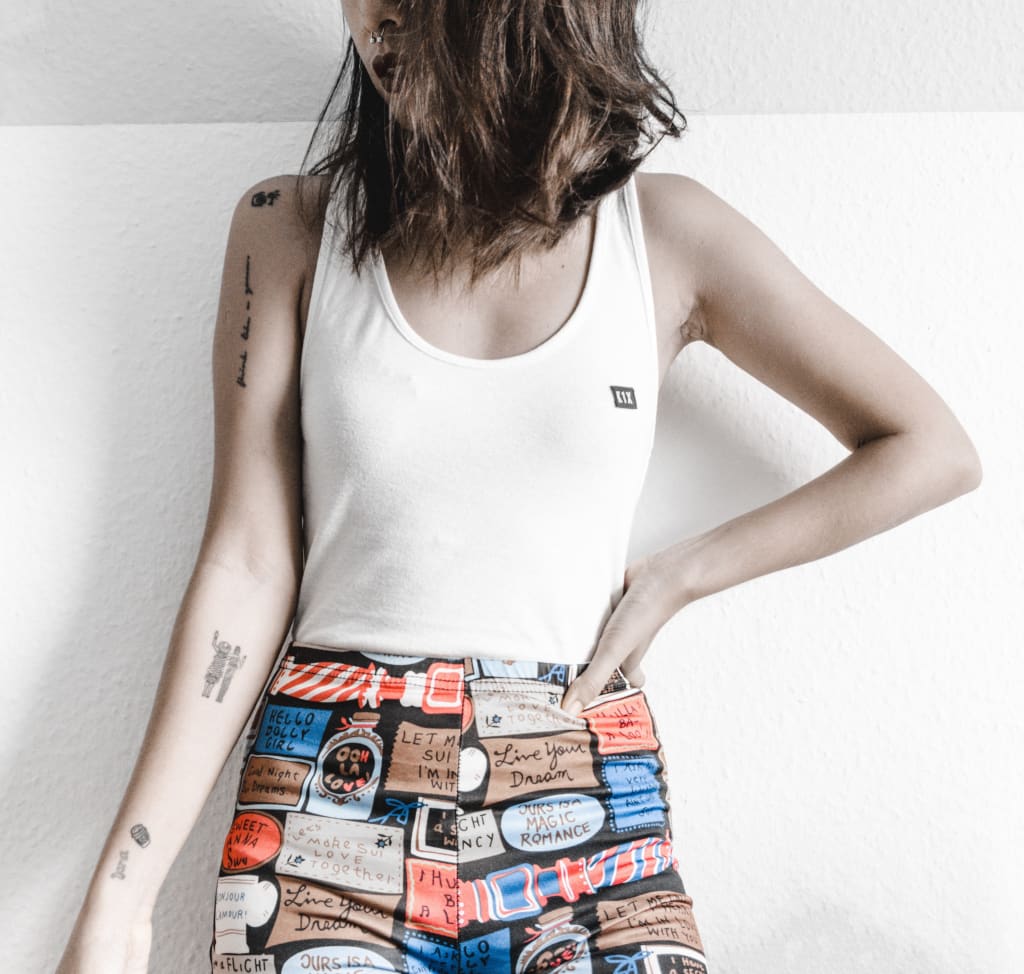 Photo by Mutzii on Unsplash
I loved the job.
When you're 20, and you've just moved abroad alone with little work experience, landing a job as a live-in nanny is a hefty win.
I was paid weekly. I was partly fed from the house budget. I lived in one of the prettiest neighbourhoods in the middle of London, and didn't have to pay any rent.
The house was a beautiful, old four-storey Victorian dark brick, with incredible character and a quirky vibe.
Dark exposed brick inside, double reception room with two stone fireplaces, dark wooden floors, creaky stairs, drafty old windows, exposed pipes in the bathrooms, old orangery-style double doors leading into a bushy wild garden. A dusty library in the attic.
The house was a dream. A quirky artist's dream. Move me into one of those, and I'll never leave.
Unless a stalker lives there too.
What Glitters Isn't Always Gold
My employer, let's call her Mona, was a laid-back mum who never tried to make me run her errands or turn me into a cleaner. The kids were a lively bunch, fun, and eager to learn. Their dad was a cool, messy-haired arty-type, balancing between fatherhood, working with wood, and making music.
Overall they were the perfect, friendly boho family. Free-thinkers but classy, floaty clothes and mermaid-hair, but no tie-dye anywhere in sight.
A few days in, I was mesmerized. I thought I landed the job of the century.
A couple of weeks in, I was starting to see under the surface. I realized it wasn't going to be all about picking cute little outfits, and making daisy chains in the garden.
I wasn't going to be let off that easy.
Running the weekday morning routine was entirely up to me. This included dressing all the kids, feeding them breakfast, prepping their snack boxes, and running them to school. Their dad was often around to help while making his first phone calls of the day.
Mona spent her mornings in bed. Most days, she didn't make it downstairs before 11 o'clock. By that time, I was back from the school, had the kids' room and bathroom tidied up, and was getting ready to go out until their tea at 4pm. Her husband was also long gone, sweating it up at his workshop.
A mum a little too laid back, I thought.
Soon I found out why - she was prone to panic. She would lose it over the smallest of hiccups, making things frantic for everyone involved.
On the few occasions she did venture downstairs in her floaty nightie and hair dreadlocked from the night, everything always turned into chaos. She intruded on our smooth morning routine like an agitated wasp.
Every Strange Behavior Has Roots
Generally, Mona did a much better job with the kids at the afternoon tea, and always cooked a wholesome evening meal for everyone.
And that's when her lover would turn up. Like clockwork.
Not that much older than me, 'her husband's friend' would come over to hang out most evenings. And he was smitten by her. They shared wine. Soon the husband would retire upstairs to put the kids to bed, while the two of them stayed in the kitchen well into the night.
That kitchen was secluded at the very back of the huge house. Close the door, and anything could have happened there.
He Had Ideas
At the same time, I started noticing random little occurrences with the dad. He would stand at the kitchen door and watch me and his youngest, reading together in the garden hammock. Or, he would invite me to watch a movie with him and the kids in the master bedroom while Mona was out with people from her painting group.
At first, I didn't think much of it. He was simply happy to have help from someone the kids actually liked. They'd made it quite clear they didn't get on with their last nanny.
But then, things got even weirder.
Most mornings, it felt like he and I were the parents, and Mona just a long-term Airbnb tenant.
He knew I always woke up 15 minutes before the kids to brush my teeth in peace and put on some mascara for the school run. And yet, sometimes he was by my bedroom door before the alarm even rang. He would knock on the door, but didn't wait for my answer before barging in.
- Need help waking up the kids?
I would still be in bed, eyes barely open.
Other times, he would follow us to school and then follow me, stopping at whichever corner shop I'd pop in on my way back to the house.
I put up with it for a while. Because everything else was perfect. I loved the kids. I desperately needed the work experience. He never ever tried anything more.
But also, because I saw what was really happening behind the scenes.
Desperation Is A Heartless Master
And he was a desperate man.
He loved his wife and chose to turn a blind eye to keep her happy. He was a wonderful dad to his kids. He worked hard to feed his family and let them keep their quirky little luxuries.
He looked at Mona like she was a goddess. I couldn't imagine how he must have felt inside living with what was, at that point, a largely one-sided admiration.
Should the same thing happen to me now, I would react differently.
But back then, I saw a devoted man, who was being wrecked by the woman he loved.
I was angry with her, for having the stomach to display her toy-boy in the house they owned together as a family. This wasn't polyamory or an arrangement both parties were content with. This was taking advantage of a kind man whose suffering was being overlooked.
So I decided I was fine. I thought my role in that dynamic had a relatively mild scenario, and I didn't feel threatened in any way. Things were just strange.
But the biggest red flag was yet to be raised.
My room was next to the kids' bedroom, and we shared a bathroom. The bathroom had two doors - one on the landing and one adjacent to the children's bedroom. The door leading to their bedroom was never used; there was a chest of drawers in front of it, to make use of the space.
The door on the landing had a key, the other one didn't. Because it was never used.
One day, he walked in on me while I was in the shower.
Through the other door.
After the initial shock, it dawned on me . He must have moved the heavy chest of drawers out of the way.
That was it. I needed to get out of there. I should have left much sooner.
I gave notice straight away and finished up the week. I had a friend who lived in a cheap house share, and they happened to have a free room at that exact time. Lucky escape.
People Have Layers
Today, I remember that time as a major learning curve. It was the first time in my life I've learned through a serious experience, that things are not in fact always black and white.
What he did was wrong, and at the same time, I felt sorry for him. Was I horrible for feeling that way?
I started to understand that these two things don't always negate each other.
He was also trapped.
People who suffer do desperate things. We can be quick to judge, but we don't always care to acknowledge the suffering built up long before the action itself is done.
We live in a society where all genders are equally exposed to predicaments that cause them to suffer. Our uptight definitions of femininity and masculinity are just the starter.
Is any wrongdoing simply a link in a long chain of people hurting each other?
Behaviors that leave others traumatized or hurt are inexcusable. And there are a lot of shockingly similar scenarios, even patterns, that can commonly lead to such behaviors.
If we as a society learned to recognize and prevent those patterns, would there be a lot less unnecessary victims?
Workplace
Minimalist with 4 rescued cats and a maximalist book collection. Left a safe 9-5 in scientific publishing to live my life. Fan of alternatives.
Receive stories by Martina Doleckova in

your feed