I Was Late For Work Today
Because I was Incapable of Driving.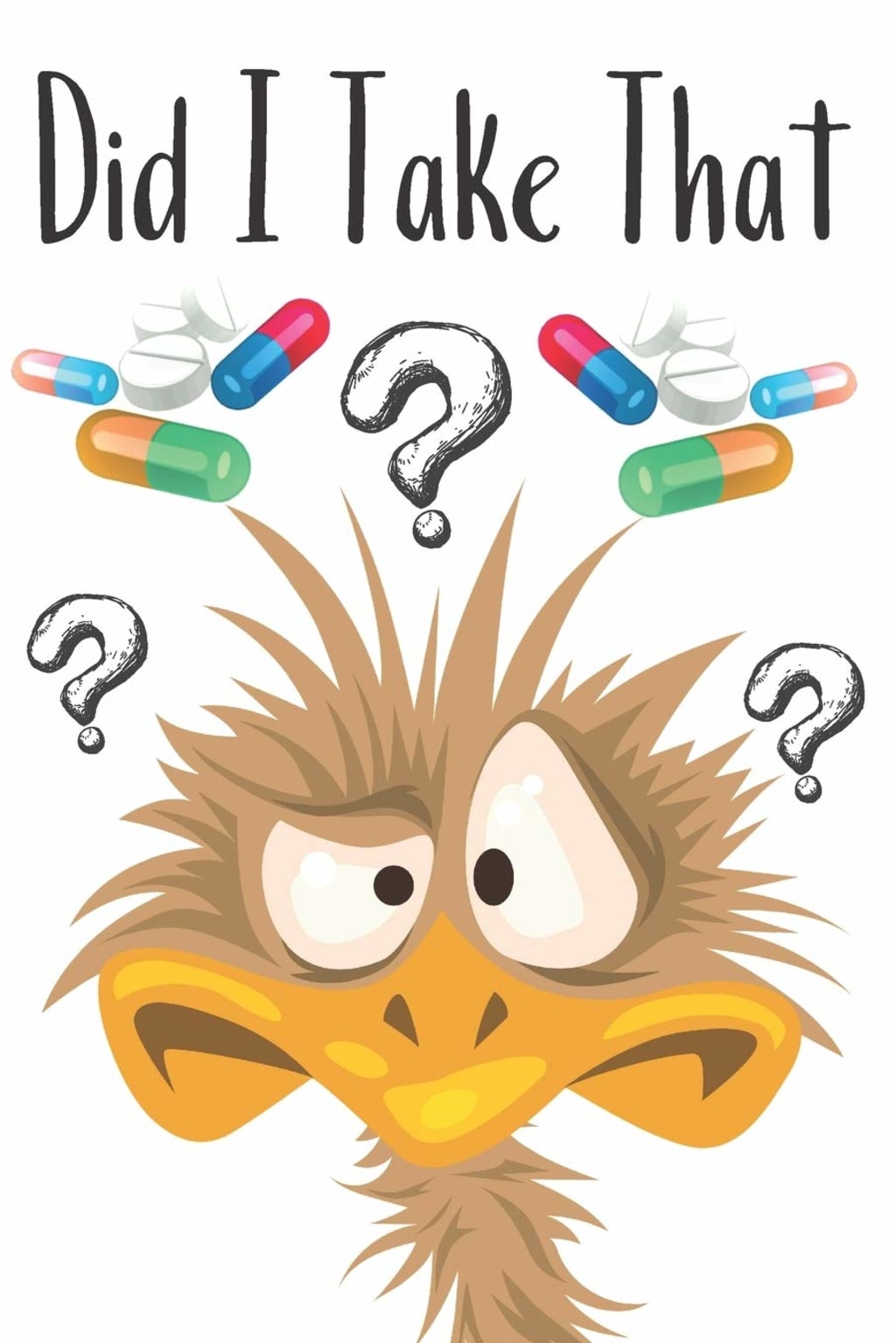 I vaguely remember it.
I popped my sleeping pills into my hand and I swallowed them, only to think about three seconds later... "wait... did I take these already?"
I didn't have to wait long for an answer. As my brain drifted to sleep without my eyes or body, there is a blurry drug hazed memory of realizing that I definitely took a double dose.
It's not something that can kill me, or even make me sick... but when I was woken up for work... that didn't go so well. My body hadn't metabolized the extra medication and I physically couldn't keep my eyes open.
Calling your boss to tell them you have to come in later because you are incapable of driving due to accidental excess sleeping pills is a weird conversation one shouldn't strive to have.
I got up, stumbled into my kitchen and took caffeine pills followed by very strong caffeinated tea. I had cookies for breakfast. I hoped the sugar and caffeine would wake me up so I could go to work at a reasonable hour.
It was a while before I felt it was safe for me to drive. A drive I have no recollection of... but I made it. I spent the first couple of hours at work on autopilot. I was a zombie in scrubs just trying to stay somewhat present. It took me four tries to type in my codes correctly just to clock in.
Luckily, because of the holiday we were slow. Had an emergency come in, I'd have been a liability.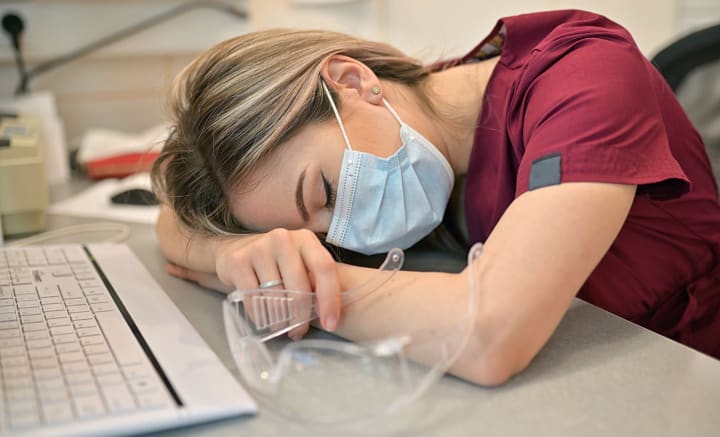 I have some recollection of writing a piece and submitting it. It was sent back and I was glad for it. Not for it being below quality standards (though it should have been - it was awful), but because I used a licensed photo. Something I'm extremely careful NOT to do.
Everything from last night is a blur... something halfway between a memory and a dream of what I think might have probably happened. Same goes for this morning.
I remember that as I downed my caffeine and sugar I set up the weekend posts for my group and spoke with my admin team. They knew that I was late for work but they didn't know why.
I checked the scheduled posts later for potential typos. I'm shocked there weren't any. Though writing on sleeping pills is kind of my thing... I'm on them now... it's not typically a double dose.
The sugar and caffeine rush on top of the weighed down drowsy feeling made me nauseous. But I managed. Fake it until you make it, I guess.
More than one person told me I looked high. Luckily, they weren't clients.
I currently have a raging headache that no headache medication is even touching. Sleeping pill hangover?
Maybe.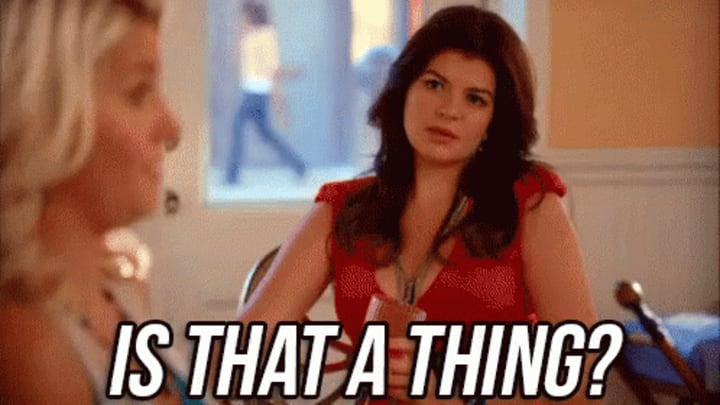 I woke up completely about midway through my shift and I ended up spending about an hour, on the clock, outside talking to my realtor about the inspection report that I received today on our house.
There are things that need to be repaired; none immediate, none dangerous, none expensive and none that will make the appraiser say NOPE. All great news.
Even better news, I found out that the woods behind my new house are conservation land... no one can build anything there. EVER. So there will never be construction noises going on behind my home.
LOVE THAT!
Despite this, today was a difficult day to get through due to a stupid mistake on my part. One I definitely don't recommend making.
I'm usually exceedingly careful with my medications. I've been in situations before where taking too much has landed me in horrible predicaments. But this was accidental.
I take a lot of medication for multiple conditions. I have three different pill organizers for this very reason... however the pills that I take for sleep specifically (there are three of them), I always take them separately from the others. I take them last because once they hit, they hit hard and usually I end up falling asleep on my couch attempting to finish writing something, edit something, or watch television.
Once I take them, I know I'm ready to unwind and shut down for the night, but last night I was pushing myself to write a piece that did not want to be written. I went against my own rules. When you're struggling to write something, it's not ready to be told yet... leave it and come back another time. I did not do that. I pushed trying to make 'fetch' happen and we all know... 'fetch' isn't going to happen.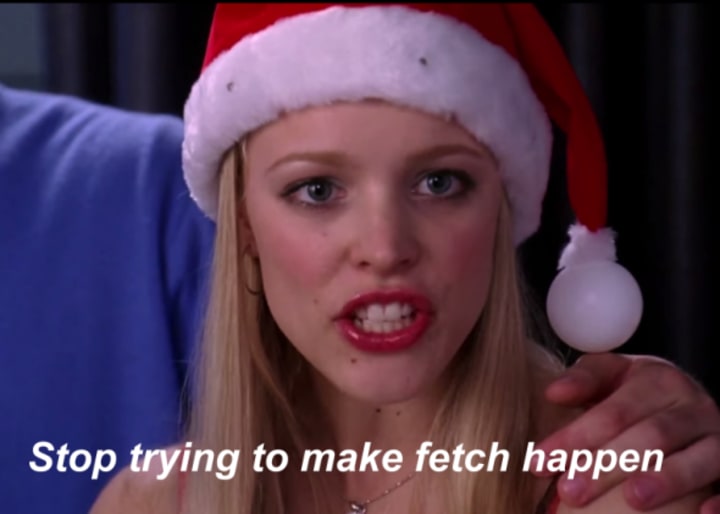 I think the funniest part of all of this is that the piece that I was attempting to write was a response to someone asking me how I do everything that I manage to do. The subtitle of the piece was, "It's simple. I don't sleep."
Yup.
Well I slept last night! And then I couldn't wake up completely.
Yet somehow, through some weird miracle of my brain being able to function without it actually being awake, I managed to set up the entire weekend for my group, drive to work and do my job until they wore off... just... not on time.
It's fine in the end. I didn't take a lunch to make up for the time that I missed and threw in some of my accrued PTO time to make up for the rest but it's not something I ever want to repeat.
I came out of it okay because I'm used to functioning on sleeping medication and my body is used to a large amount of meds... but while it wasn't intentional, it was a truly bad mistake on my part.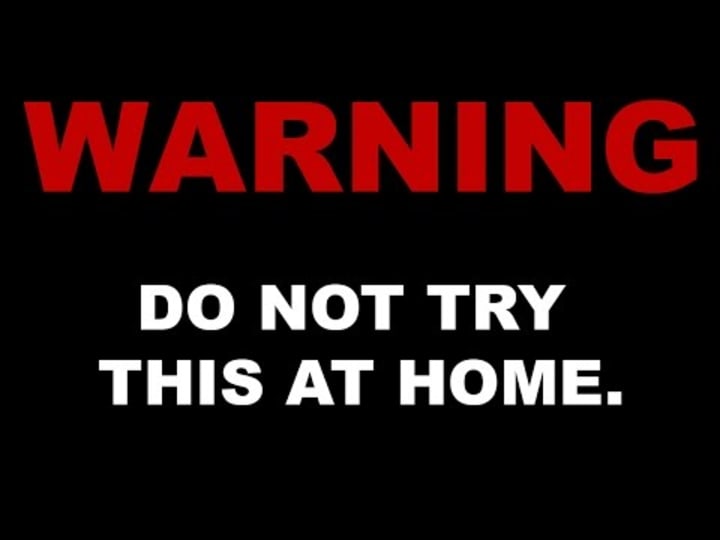 In the end, when the piece I wrote was kicked back to me, I didn't even look at it. I just deleted it. I was not happy not to have something new to share today, but I would rather share nothing than something that is truly awful.
And that piece... was truly awful. It meandered away from it's original point (and not just in my typical tangents) and turned into a challenge piece that never would have made it past the first round.
People are usually shocked to learn that everything I write, I write on medication that makes me drowsy. The piece from last night... that wouldn't have shocked anyone. I could have let my cats write it and it would have been better.
Now there's an idea....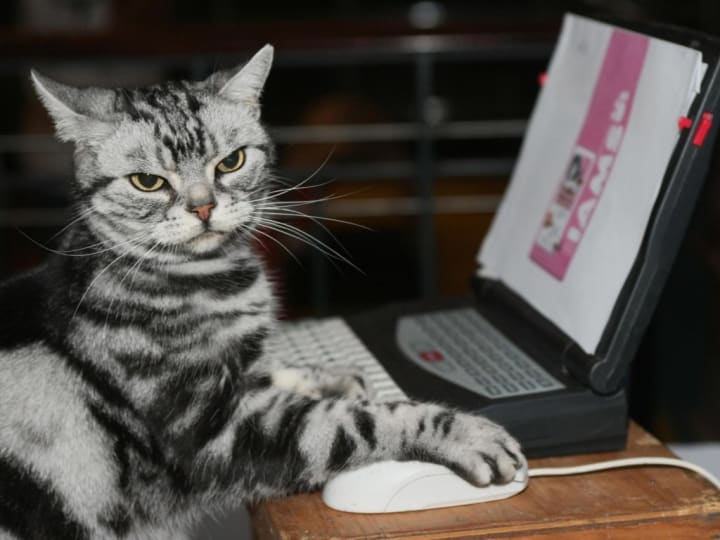 Workplace
A veterinary technician, writer and animal advocate from New York. Currently living in Rhode Island. Runs on Starbucks and the love of her husband and 7 rescue animals.