I Know You Lied to Me
about love and how it was supposed to hurt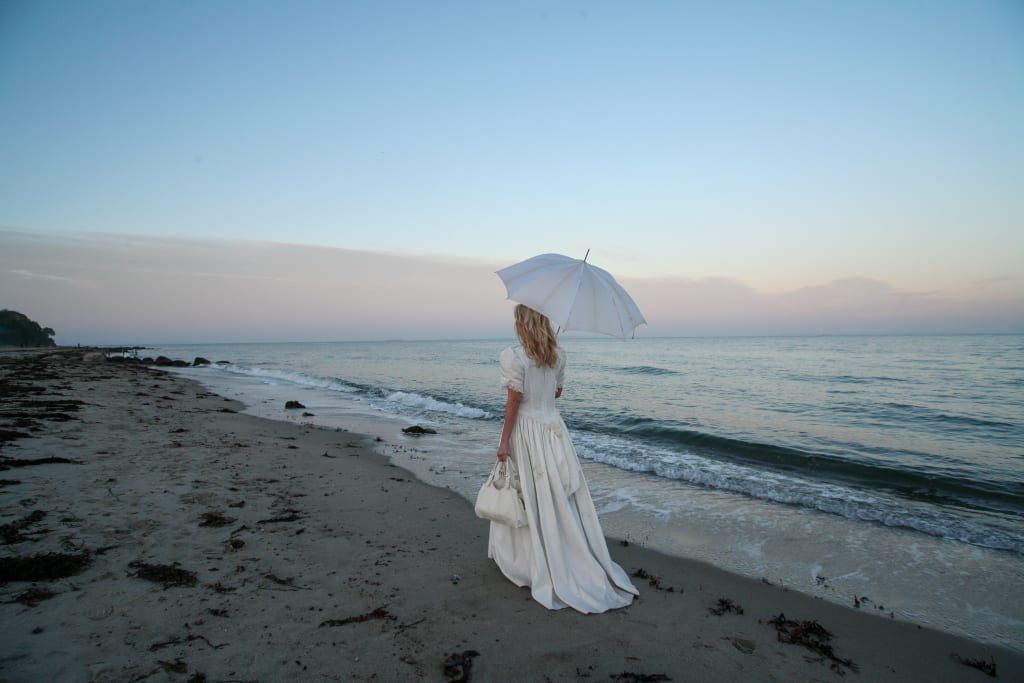 photo by Rene Asmussen
The beach, wind in your loose perm — Do you remember that day, remember it for the sake of the young ones who couldn't? Sand, as gritty as the things we learned to love, sifting between your toes, running like the boy who was finally strong enough on his feet, unbound from the earth, free to roam. Do you remember the tide that taunted us? I wanted to crawl into the sea, but you held me instead while we built a castle out of salt and sand and pretended we were royalty.
I know you lied to me.
The only picture I have of you is from that day, hair marking your face, hungry wind, sand golved on the side of your hand while you brushed your bangs behind your ear and searched for the lens, eyes full of longing as if hoping, desperately, the man holding it loved you.
I know you lied to me about love.
When we built our castle on the beach, you were the Princess and I was the Queen — a reversal of roles I didn't understand until I was nineteen and realized that there was an eight-year-old version of me hiding in the maze of my being, playing with the most fragile memories, singing unfinished melodies, and holding her ear to the wall to hear if someone would answer.
I know you lied to me about love and how it was supposed to hurt.
I wish life had been like that beach — calm and serene. I wish I could have been as sure as the shore that the tide would rise and fall, that I had known affection like the moon had for her ocean. You told me I could whisper my dreams into the seashells and they would come true. A mason jar of unfulfilled fantasies waits idly on my bathroom sink as if someone forgot to tell the shells that they were special.
You lied to me about love and how it was supposed to hurt, so I let it shatter my soul.
That day, when you faced the Pacific horizon and ceaseless skies, I saw you, it felt like, for the first time — not a mother nor friend. You were a woman, who was learning how to breathe. My presence was insignificant in the greater scheme. Others would always need you, some way or another. Forever chained to your obligations, you inhaled the salty air as if rationed. Like the boy, finally strong on his feet, this was your moment of freedom, and it was spoiled by brevity.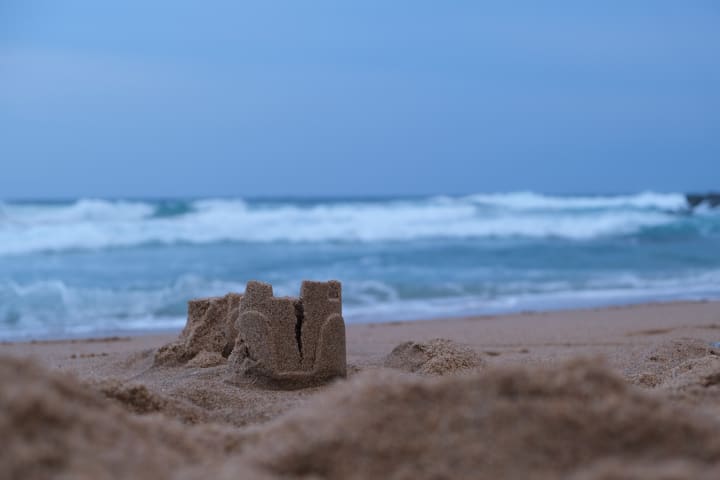 I know you lied to me about my father.
You disappeared when we returned home as if suddenly shameful about your hope for something better. When I found you in your closet, towel wrapped around your abdomen like you were still sitting on a dune, I imagined that you, too, wished life was like the beach. You were crying, head in your hands about, "Something silly." I wanted to make turrets out of glue and popsicle sticks, a newfound obsession with the charm of history. You stared out the window, passively, as if trying to recall memories of another life when you were the Princess, rescued from your dragons by a man who saw the universe in your eyes.
I know you lied to me about my father and how you loved him.
That beach and the romantic gleam of the sun on the water's surface convinced you otherwise — the allure of togetherness, little family, the boy who was strong on his feet and the one who loved to scream, the little girl who would lose her voice too soon and forget how to run, a man who pretended to love them. Maybe you hoped, as I would years later, that if we cut the imposter from our lives, every day could be the beach, ocean kissing the sand, whispering secrets to seashells, and chasing the currents. But the scalpel burned your palm every time you touched it. You were no surgeon. You were a woman convinced that love was supposed to hurt like the leech's bite, the long draw, the numbness that always followed.
You lied to me about my father and your love, so I found someone just like him.
How did we end up like this, living lives we didn't want, convinced by the lies we told ourselves and others? Sometimes, I wonder if you knew the day would come, eventually, when we couldn't play this game anymore. One day, you would find strength on your own feet, unbound from the earth, free to roam. You would have to leave home, find that beach again, and realize that you didn't know love yet.
I know you lied to me because you were afraid of the truth.
On a rare summer evening, searching for rocks on a different beach, I whispered our dreams into your ear like a seashell, and I heard the calling of a young girl from within the castle of your soul. Do you remember that day, remember it for the sake of remembering? The wind in your thin hair, sand as smooth as the things you would learn to love, running through your toes, the tide taunting us to follow.
Secrets
About the author
Wayward soul, who finds belonging in the eerie and bittersweet. Poetry, short stories, and epics. Stay a while if you're struggling to feel understood. There's a place for you here.
Reader insights
Outstanding
Excellent work. Looking forward to reading more!
Top insights
Heartfelt and relatable

The story invoked strong personal emotions

Easy to read and follow

Well-structured & engaging content

Excellent storytelling

Original narrative & well developed characters
Compelling and original writing

Creative use of language & vocab

Masterful proofreading

Zero grammar & spelling mistakes

On-point and relevant

Writing reflected the title & theme

Eye opening

Niche topic & fresh perspectives
Add your insights