Beautiful Man
My mind races with the thought of you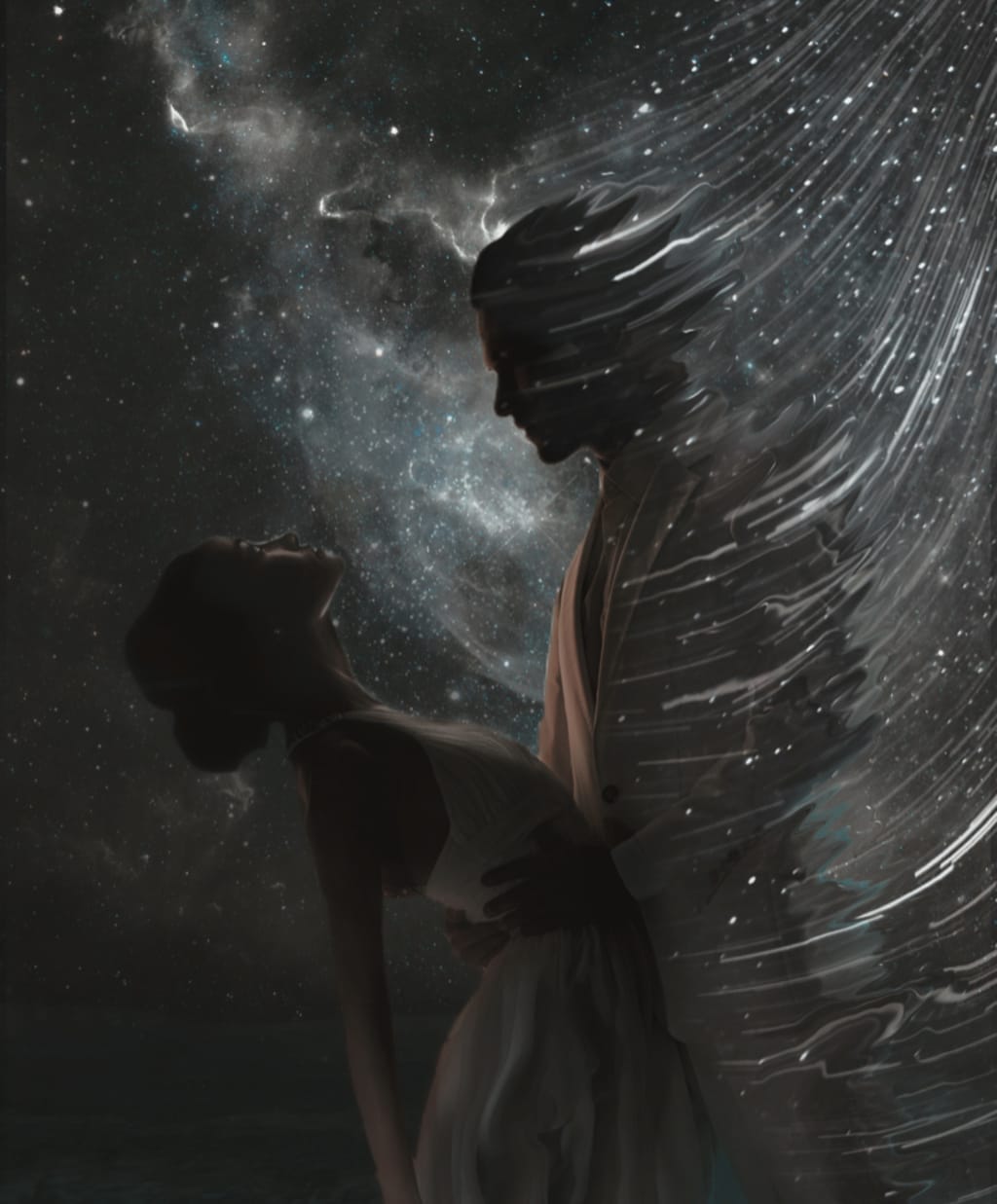 Oh you pretty boy.
With your half smile and amber eyes. With your rough cut demeanor and Angel curls draping dangerously across your forehead.
You will get the best of me, won't you?
I've been staring at you for quite some time. From the structure of your jaw to the plumpness of your lips, begging to be kissed. I've been looking at the curve of your nose and the crinkles at the corner of your eyes when you smile fully.
The firmness of your neck leading down to broad sturdy shoulders.
My thoughts race.
I've been looking at you with the thoughts of my soft delicate hands resting on your hard chest. Running them up the back of your neck and entangling my fingers in the back of your hair as our lips meet.
The thought of your firm features pressed against the areas I am softest, lights my skin on fire. I would feel your strength resting on your finger tips as you hold my waist. Gentle, respectful at first, but then overcome with urgency as we progress.
Oh you'll ruin me, won't you?
It's hard to tell if you know what you're doing or if you are naive to your looks. I could care less of the words you speak because I've always had a weakness for beauty.
You can feel it though, can't you?
The electricity that has sparked between us.
I know you find me attractive, I'm practically a siren out of water and I have chosen you, my love.
I'll stare up at you from beneath my long lashes and laugh gently at your attempts at humor. But I know what my eyes look like. Alluring, lust-full, curious.
I cant help myself.
I don't consider myself to be a very vain person, but do think people are works of art. And you, handsome man, are a masterpiece.
If only you could hear the thoughts swimming in my mind, but you'd probably think me too bold.
We do not know each other.
We are just two beautiful strangers sharing the same space. Actually, close enough to be sharing the same air. But I want to be closer. Let's imagine a reality where time stops and there's nothing but the feeling of your skin on my skin.
Let's romanticize us, even if it is only for tonight.
I'll be honest with you I don't want you forever, but I need you to want me. I need to hear your beautiful face tell me how gorgeous I am, how good my body feels. I'll soak it all in and drown in your admiration.
I've been looking at you thinking how I could drive you crazy.
I need your pulse to quicken and your breath to catch with the touch of me. I need your skin to flush and your kisses to not be so tender on the sides of my neck. I need your palms to graze and grab hold of all my curves.
Hard enough for me to feel the full strength you have as a man, but restrained enough to know you're in control.
I want the desire you have for me to be radiating from your skin, and the blood to rush places I shouldn't be thinking about when talking to a stranger.
How exciting this could be. To know each other. To love each other.
I'm over day dreaming about the rest of my life with someone, but god do I have a whole movie played out in my head of me and you tonight.
A cinematic masterpiece of our two souls feeling the experience of life.
But I'll let you talk and continue to guess what I am thinking.
For how much longer, I do not know, I have a weakness for beautiful men.
Reader insights
Be the first to share your insights about this piece.
Add your insights