Zidane: We need Hazard, but we will not do foolish things
The coach underlines the importance of the Belgian player, but will not rush his return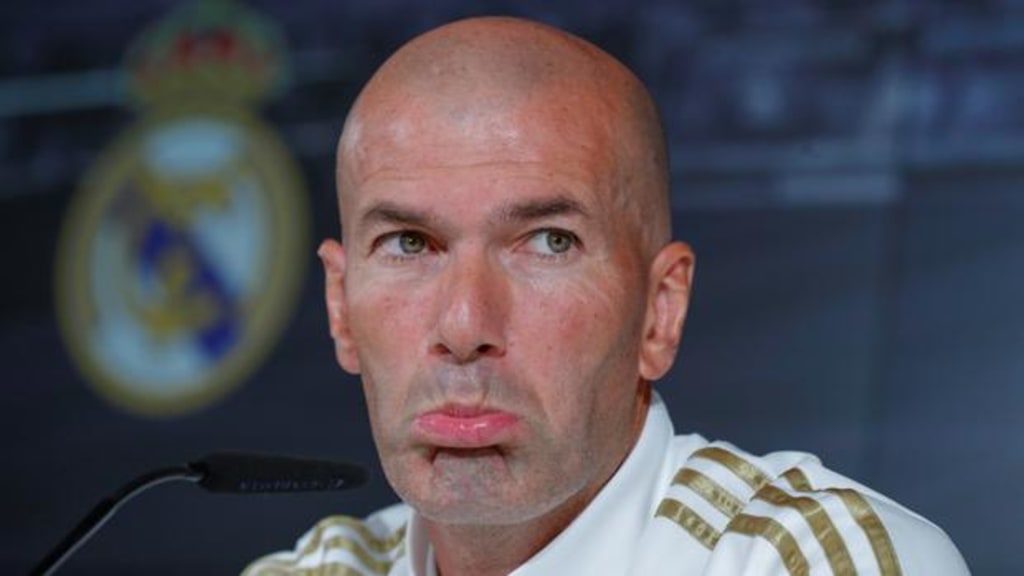 Zidane: «We need Hazard»
The coach underlines the importance of the Belgian player, but will not rush his return: "Peace of mind and patience, we will not do anything silly, he still has a little bit to do." He wants the renewal of Ramos: «He takes care of himself and he will play for many years»
Zidane attacks a new challenge: add five consecutive victories. The coach has overcome the serious crisis of results with four important victories, against Sevilla, Atlético, Borussia, and Athletic, and has climbed to a leadership shared with Atlético and Real Sociedad. Now, the goal is to defeat a theoretically modest enemy, the Eibar.
He ends his contract in 2022 and does not think about his future in the medium term, because he always decides what to do at the end of each season: "I haven't asked for anything"
The Madrid coach had a loss, Vinicius, who did not train because he suffers from gastroenteritis for this match. For the first time since March 11, 2019, when he returned to office, Zizou had all his players available on the field yesterday, but it has lasted a day: "I think Vini has gastroenteritis. He has no fever, let's wait. If the Brazilian recovers tomorrow morning, he will travel and play.
The Frenchman argued that Hazard, tall, is not yet in a position to play: "He lacks a bit. We need you, but we will not do nonsense, calm, and patient. It has been his turn this year and last year to live these difficult moments, they are injuries, complicated moments, but nothing had ever happened to him before the injuries at Real Madrid and now he must accept this, but now we want him to do so forever when he returns. »
Vinicius suffers from gastroenteritis, he did not train, but Zidane will wait until tomorrow to see if he can travel and play
He valued Ramos, immersed in his renovation, and his future: «He wants to play for many years and takes care of himself for it, which is the important thing. He is going to play for many years. Zizou wishes his renewal.
He ends his contract in 2022 and does not think about his future in the medium term, because he always decides what he does at the end of each season: «I have not asked for anything. I have nothing in mind, I have a contract until 2022 and I will not ask for anything. Every moment it is fortunate to say that I am in the best club in the world. Of the players (Ramos, Lucas Vázquez and Modric, pending renewal), I hope they stay ».
Today he will have to choose, the blessed problem, because he has 24 professionals and a score of them will travel, at the expense of Vinicius. One of the permanent players is Benzema, who turns 33 today. He is the fifth historical scorer for Real Madrid with 259 goals. The forward, who was born in Lyon on December 19, 1987, is already a Real Madrid legend thanks to his 259 goals, a record that makes him the fifth-highest scorer in the club's history. He has also recently become the foreign player with the most appearances for Real Madrid (529). Immersed in his twelfth season as a Real Madrid player, the Frenchman is the club's third top scorer in the European Cup (57) and fifth in the League (175). This season, Benzema is putting together spectacular performances and leads Real Madrid's top scorer's list with 10 goals.
Another irreplaceable fixed player is Modric. It is a plausible case of extension of a career that deserves sports and physical study. Revered by Madridistas and non-Madridistas for his class on and off the field, for his raw sincerity to acknowledge when Real Madrid is not doing well, Luka Modric is an example for young people of total dedication to a profession without allowing the pleasures of life and money stop their priority, as we see happening in so many players with little age and fewer lights.
Excellent, technical, magician, with a magnificent speed of six meters that allows him to dribble, feint, that vertical overflow that Modric has and that allows him to get out of the pressure of three rivals with astonishing ease that surprises in the club, admired by adversaries. The Croatian is a mirror for others. His way of directing his career is to study it and try to apply it to other footballers by coaches and physical trainers. The secret is that it maintains a perfect diet. Take great care of your muscle mass and fat index, which is minimal. It is only 8.3 percent fat, which is just a point more than Cristiano and three points less than a marathoner. He weighs 66 kilos and measures 172 centimeters and this requirement in food are key for us to see him perform at 35 as if he were 29.