Welcome to FCA Toronto
Football, Fiction, and Journalism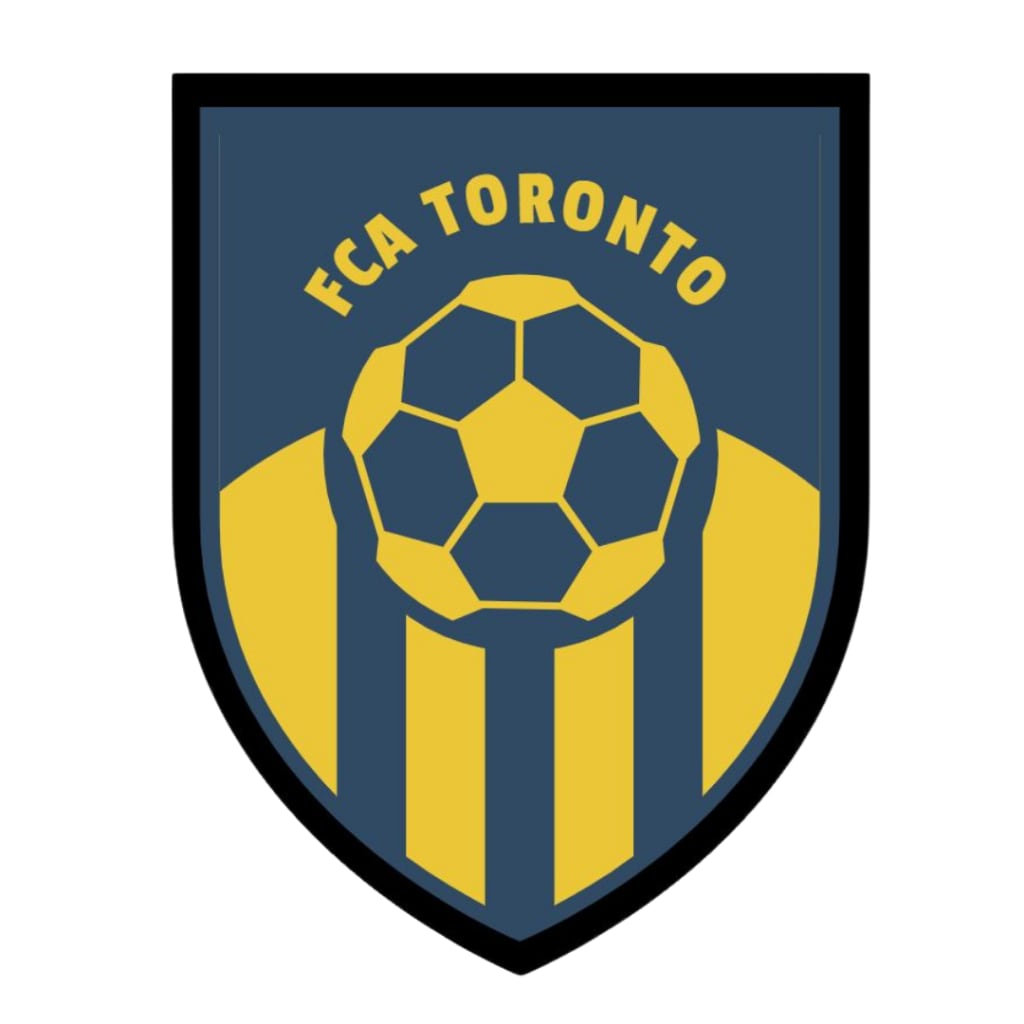 The new FCA Toronto Logo from Season 211.
Welcome to FCA Toronto, a third division team in the Canadian footballing pyramid, or at least according to the ManagerLeague (ML) database. For the last few years, I've been playing ML as an alternative to the likes of FIFA, or Football Manager (FM).
Similar to FIFA and FM, ManagerLeague allows you to manage your own team, develop players, compete against other players, and win prizes. Seasons are one month long, so to not get drawn out with long seasons, and unlike FIFA and FM, there are some unique aspects to it such as in-game communities.
However, like all things online gaming, I've gone down the rabbit holes, I've taken breaks but ultimately find myself back on ML to get my fix. I'm doing this with a little bit of a twist. For about a year now, I've thought about documenting the progression of the team from the perspective of a fan-led website.
Stories including match reports, transfers, rumours, developments around the club as this sleeping giant battles its way back to the Canadian top flight. FCA Toronto is completely fictional, and so are the players, but I'm hoping this will give me the creative outlet to develop something that feels somewhat real and what could actually happen at a real-life football club.
Maybe one day this would develop into a community with other social media platforms like Twitter or Instagram as the game & storylines develop. Maybe we'll see origin stories of players, and other media content that might resemble what we might see on real-life football clubs.
Another reason for doing this is to also promote the game itself. As a long-standing free online football manager game. In their own words:
ManagerLeague is an online football manager game enjoyed by thousands of active players from around the world since 2005.

Join ManagerLeague now to take control of your very own football club. You'll be in charge of all areas: improving the squad by buying, selling, and training players, hiring the required staff to assist in key areas, and developing the stadium to improve your fortunes both on and off the pitch.
Seasons are typically one month long which give plenty of opportunities for real rivalries to develop within the game both domestically and internationally. The usual suspects like US vs Canada, England vs France or Germany, Spain or even Norway. With two rounds of matches each day, there is always something going on during the day for you to manage from training sessions, tactics, transfers and stadium development.
One fun thing that will be interesting to discover is the potential to promote live/actual businesses and play them in as club sponsors. Similar to real clubs, there are shirt sponsors, training kit sponsors, business partners, etc. While FCA Toronto does get to choose a sponsor, they are in fact from real organisations.
Toronto's main shirt sponsor Diambars for example is a charity organisation based out of Senegal and certified by UNESCO co-founded by former professional footballer Patrick Viera.
Toronto's shirt designer Appin Sports is a custom kit designer, where the jerseys for the home, away, third/cup and even the goalies were all developed, and maybe even one day be available to be a live product. It might sound weird, but I wouldn't mind a version of this season's shirts myself.
Anyway, let's see where this journey will take us. I'm finally taking the plunge into developing my creative side further through the medium of writing about the first sport I fell in love with; Football.
I am Toronto Til I Die (T.T.I.D.)

If you'd like to play ManagerLeague and manager your own team to glory, check them out by clicking here.
product review
About the author
Official Supports Page for Canada's Premier Football Club
Rising from the ashes, FCA Toronto tries to battle back from lower league obscurity to the top of the Canadian footballing pyramid.
Fictional tales from the ManagerLeague universe.
Reader insights
Be the first to share your insights about this piece.
Add your insights