The Story Of Pele
Keeping The Ball Rolling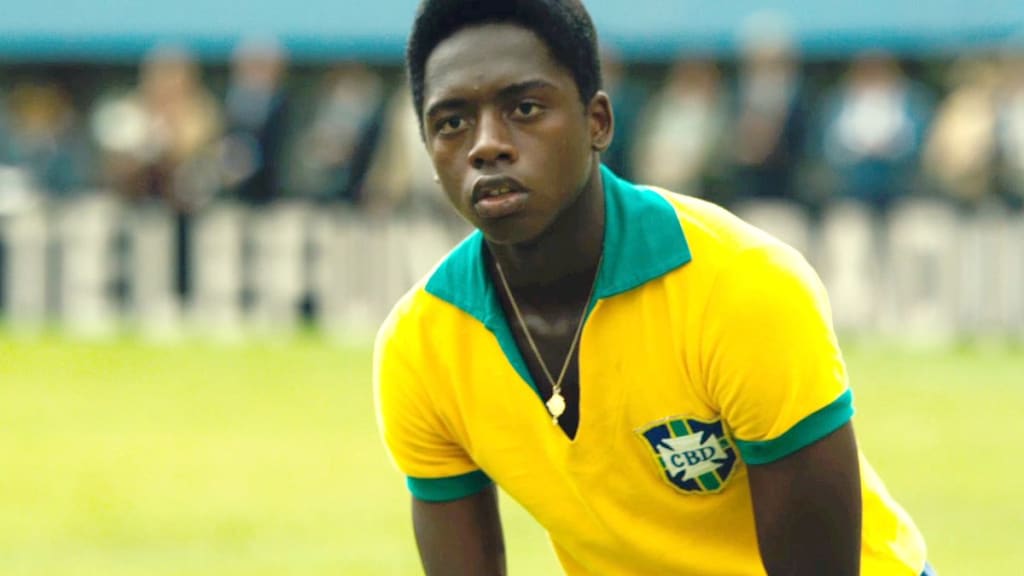 He holds records for the most FIFA World Cup wins, the youngest player ever to score a hat-trick in a World Cup game, and the most career goals in football,but his fans don't need numbers to know he is the king of football. I put Pele right up here, there's no comparison.
We always said that Pele's thought process was so quick,when you stopped to think about what he was about to do, he'd already done it. I could see no imperfections in Pele. Pele was like magic on the field,weaving spells so fast his opponents were left with stars in their eyes.
He dubbed it the beautiful game, and his playing of the game was a thing of beauty. He made it look easy, being the king, but taking that throne was anything but simple.
The obstacles started early born Edson Arante do Nascimiento and later dubbed Pele, he grew up in extreme poverty in Bauru, Sao Paulo with a passion for football but no money for a ball or shoes, and a mother who was no fan of football, seeing it as a dead-end pursuit.
He did however have good friends,a footballer father and mangos, and of course a passion for the game. So despite his mother's admonishing and in between school, helping his parents at their jobs,and his own odd jobs, he and his friends were The Shoeless Ones, using a sock stuffed with newspaper or clothes as a football, scoring goals in their bare feet.
It was obvious early on Pele had a natural gift for the game and he told his father at a young age he was going to win the World Cup for him. And then his friend, a fellow Shoeless one, was killed in a mudslide. Pele blamed himself. He didn't know if he wanted to play anymore.
But his father knew life must go on for his son and while they still couldn't afford a football, they did have a mango tree in the backyard. Mango footballs, it turns out, are an excellent way to practice finesse,and practice he did. At 15 years old, with his mother's blessing, Pele tried out for the Santosfootball club.
He made an immediate impression, scored in his very first league game, and next year, at only 16 years old, became the highest league scorer for the year. But this wasn't the beginning of Easy Street for Pele. Sometimes being the best actually makes your road that much bumpier.
When he started playing with Santos, his coaches weren't used to Pele's particular brand of football. They believed in conformity, clean formations, predictable runs,consistency. Pele's style was called Ginga, a Brazilian style that was quick, tricky,creative and spur-of-the-moment.
As a young teenager with the world on his shoulders and his hometown' s hopes pinned to his sleeve, he tried to play by Santos's rules. But you can't turn an eagle into a duck and when you're meant to soar above the clouds the local pond can never be big enough for your wings.
Pele realized that fairly early on thank goodness,spread those wings and kicked some serious football butt. This is when things got really hard. Pele was good.
He was too good. In his opponents' eyes he was unbeatable, unless you could get him off the field. Football was much less regulated back then so they could get away with it.
Time and time again, over and over, he was dove into, tripped, slammed to the ground. But he got up, again and again and again. He was knocked down, he got up,he got up, he got up.
They could not stop him, poverty could not stop him, the loss of his best friend could not stop him, his mother's punishments could not stop him, being different could not stop him, being targeted could not stop him. He made up his mind to be unstoppable and so he was.