Ole's at the wheel.
Yeah he's at the wheel...still. The baby-faced assassin is driving the car off the cliff.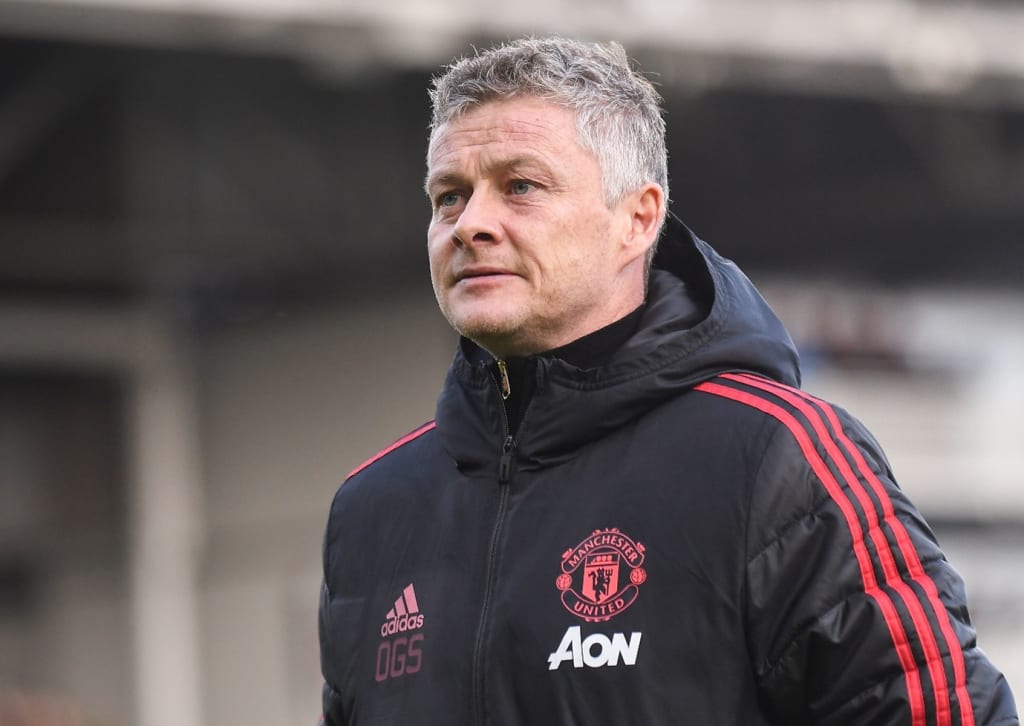 The Back Story.
Following Jose Mourinho's sacking in 2018, the former Manchester United legend was appointed at an interim basis.
Ole is a former football player, who played as a striker, most notably for Manchester United and the Norwegian National Football Team. Often regarded as a 'super sub' he famously came off the bench to score a last minute winning goal against German superpowers Bayern Munich in the 1999 Uefa Champions League final, thereby allowing Manchester United to win the treble.
After successive short stints at Molde FC , in Tippeligaen, Norway and Cardiff City FC, he became the manager following Jose Mourinho's sack.
With four victories in first five games as United manager, he became the first manager do so since Sir Matt Busby in 1946. This streak along with the high number of goals scored by the club resulted in him being named the manager of the month for January 2019. However, this streak was finally ended soon enough by Championship side Stoke City FC.
His overall performances as a manager were quite impressive overall and soon he was hero within the United's faithful. But he is yet to win a major trophy with the squad after narrowly missing out on the penalty shootout against Villarreal FC.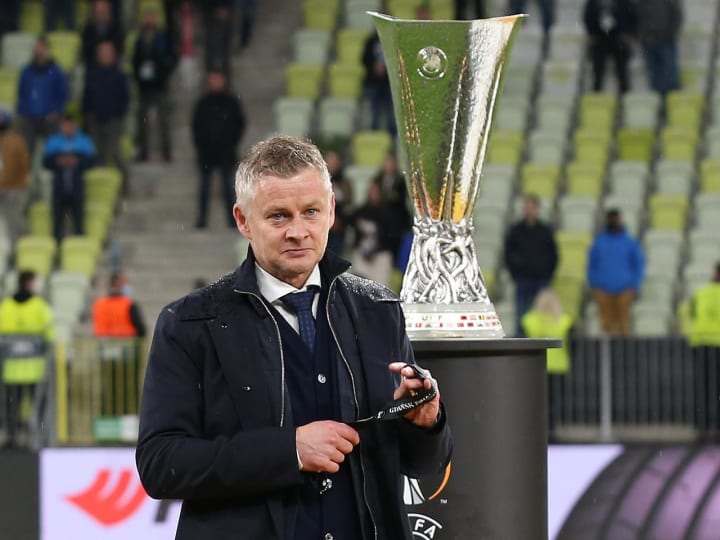 The Present.
Fast forward a few months into the the 2021/22 season, he signed a three year contract extension on 24 July 2021 lasting till 2024, with an option for one further year based on his performances.
This was followed by a highly successful transfer window, with United bringing in Raphael Varane, Jadon Sancho and most famously resigned Cristiano Ronaldo. These transfers lead many to believe that United could now compete for the PL title. A stuttering start to the season along with discontent from some players, like Donny Van De Beek who complained of lack of playing time, dashed the hopes of many of its supporters which led to Ole facing a huge backlash.
Overall, the performances of United had dropped significantly from their original position as of last year, with a high number of matches being won by last minute goals or VAR interventions that worked in United's favor
The biggest humiliation, however was the 5-0 loss against arch rivals Liverpool on 24 October 2021. The lackluster performance along with bad tactics led to angry fans demanding his sacking with the hashtag #oleout trending on social media platforms. The result left United 8 points adrift of league leaders Chelsea. The PL table after match day 9 looked like: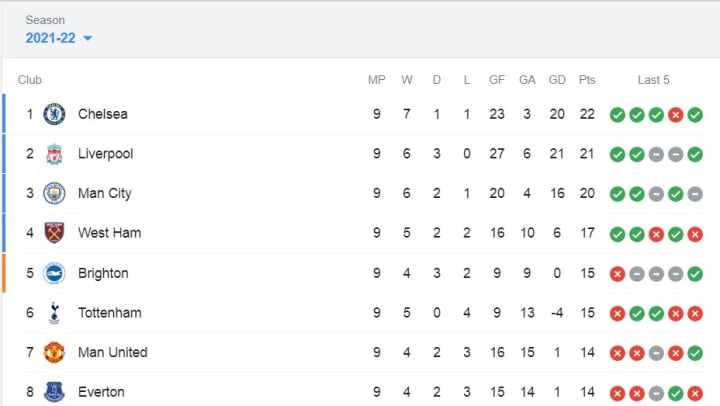 Here is the post match interview of Ole who reportedly had the 'darkest day of his life' after the 5-0 loss:
The Future.
In the following hours after the match, there were high-profile meetings held by the United board and it was decided that United should give another chance to Ole and at least wait till the international break before a possible sack which would lead to United paying a reported fee of about £7.5m million pounds. Reports from Manchester state that Ole would be possibly given three games to improve his results before the international break. This was also confirmed by the famous Italian journalist Fabrizio Romano on his twitter account:
The official social media account of Manchester United also dropped a slight hint on the same:
The Verdict.
So, as far as the current situation is concerned, Ole will definitely be in charge of the Tottenham game on Saturday 30 October at 2200 hours IST. It will definitely be a defining match in his managerial career at Manchester United. It remains to be seen whether or not he will be given the boot before the international games break. Only time can tell.
What are your thoughts on the managerial situation at Manchester United? Do you think Ole should stay, or should he be relieved from his duties as the Manchester United manager?
Disclaimer: All reviews published here are personal. There is no intention of hurting anybody's personal, religious and cultural beliefs or sentiments.
For further reading kindly visit the links given below:
1) Manchester United's could part with huge amount if they sack Ole Gunnar Solskjaer - Reports
2) Ole Gunnar Solskjaer leads Manchester United practice amid scrutiny on job.
Similar Reads:
Cristiano Ronaldo and Manchester United: A match made in heaven.