Nationalists or romantics? The myths and truths about Athletic Bilbao & its unique signing policy
The story about one of the most unique football clubs in the world - Athletic Bilbao. It's values & policies are captivating.
The Basque Country or Euskadi has a long and mysterious history. It is home to some of the oldest archeological discoveries in Europe, such as hundreds of caves with ancient cave paintings that were made from 10 000 and up to 40 000 years ago. Basque language Euskara is a unique one - an isolated language that does not have any analogs or relatives among the existing languages.
You might wonder, what connection does it have with football? The answer is simple - Basques are a very proud nation. They protect their roots, culture, and history with great care and attention. You may have heard about their intentions to live independently from Spain that saw their birth in the 19th-century, led by Basque writer Sabino Arana. He was the father of Basque nationalism that is still strong in the hearts of locals. They keep doing many traditional activities that their ancestors did for centuries, including some rural sports, such as stone lifting (Harri-jasotzaileak in Euskara), wood chopping (Aizkolaritza), and others. Such a devoted mindset about keeping the traditions of ancestors alive naturally has translated into football as well.
There is a popular belief about Athletic Bilbao that only Basques can defend its colors. It is a myth. The true idea behind the selection process of Athletic players is not the ethnicity of a player but the willingness to understand the local culture and become a part of it. "I am black, but also Basque," said Iñaki Williams, who became the club's first black goalscorer back in 2015. There have been many players, like Fernando Amorebieta, Vicente Biurrun, and Aymeric Laporte, who were born outside Basque Country, but due to their Basque descent and joining the club in the early stage of their careers, they were allowed to join the Athletic.
On the opposite, there have been plenty of examples when a player of Basque descent or having played for Basque clubs has faced rejection from Athletic. Since the club's socios have a big impact on all the decisions, it is not always about the level or potential of the player that is on the Athletic's radar. Supporters respect the policy that has been kept in place for more than 100 years and do their best to follow it nowadays. Names like Diego Forlan and Gonzalo Higuain were linked with Athletic at one point in their careers. However, the club's board rejected the idea of signing them due to a lack of connection to the Basque culture. They both have Basque roots through their ancestors, but they never lived or played for the clubs of the Basque Country. Would they strengthen the Athletic? Definitely! But values are more important than success on the pitch.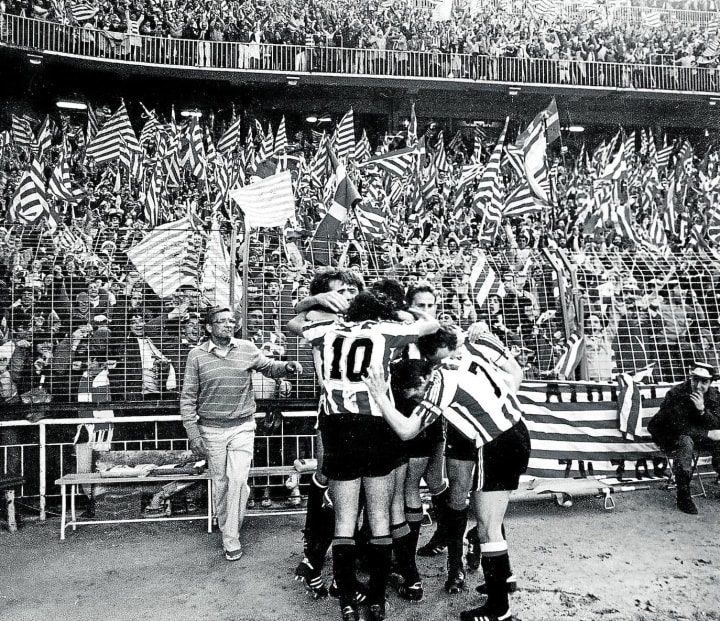 Such a statement isn't an exaggeration or simply a beautiful storyline to boost the club's image for the media. The philosophy of Athletic dates back to 1912 when all people cared about was football itself. It can be somewhat compared to the Basque language and its isolation. The same applies to football. In the very multicultural era we are currently living in, it is twice as hard to keep many of the past traditions alive. The world is constantly changing but Athletic is a frontrunner of a conservative approach.
There has been plenty of criticism and debates, whether it is a discriminatory policy to keep up for such a long time. But to be fair, it fits well with the history of the region. Basques live in their inner circle and football is a good way how to unite locals. For local youth who pursue their football dream, there is no second thought about the club they want to represent in the future. For most of them - Athletic Bilbao is the best club in the world. A dream. In comparison to most of the clubs from European top leagues, the Basque side is unique in terms of loyalty. The strict education in cantera only boosts the willingness of players to remain in Bilbao. Up to 80% of the senior squad players have gone through cantera, and this leaves its mark on their mindset and the way they see the Basque side. On average, Athletic players spend more than six seasons with a club, and they don't just go away when the first more lucrative offer comes around. An isolated and strongly patriotic environment plays its part.
It is not so easy to leave Bilbao anyway. When the time comes for negotiations, the Athletic board is a tough cookie to deal with. Basque side rarely shows interest in letting its players go. If they do, there is a possibility to cope with an additional price tag. However, this works both ways. If Athletic is keen to buy a player, other clubs are aware of their policy, and the price goes up. For the same player, Athletic will pay 15–20% more than other clubs would. There are not so many quality players abroad that fit into their philosophy. For other European clubs - it is a good catch to get a player that might potentially be interesting for Athletic.
Nevertheless, Athletic has managed to keep itself in La Liga since its start. All clubs, except Athletic, Barcelona, and Real Madrid have faced relegation at least once. In financial terms, Athletic's policy keeps the club on solid ground. The most that the Bilbao side has paid for a player is €32 million in 2018 for a Real Sociedad's defender Iñigo Martínez. The gains in the transfer market have been way more impressive. The transfer of Kepa Arrizabalaga brought €80 million into the club's budget, making him the world's most expensive goalkeeper. There have also been lucrative transfers, such as Aymeric Laporte to Manchester City (€65 million), Javier Martinez to Bayern Munich (€40 million), and Ander Herrera to Manchester United (€34 million). Of course, such transfers do not occur that often, but Athletic built a new stadium in 2013, and they actively invest in their academy and training facilities.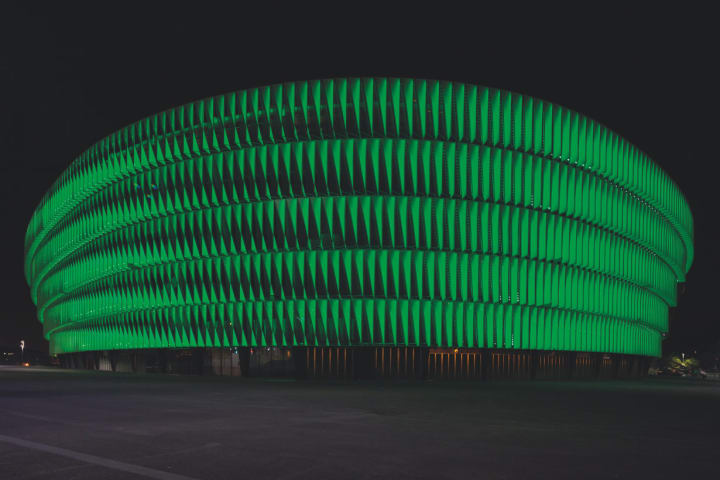 The limited scouting range for cantera and the senior squad has made an impact on the results of Athletic. It is still one of the most successful clubs in Spanish football history with 8 La Liga titles, 23 Copa del Rey wins, and 3 Spanish Super Cup trophies. But to be fair, the lion's share of this success came in the earlier days of the club when football was a completely different game, and clubs generally relied on the local players. Since football has become a global game - it is harder for Athletic to stay on the same level as Barcelona and Real Madrid. Those clubs can without hesitation go for any player they need. The Basque side must be very picky, and there is a limited number of players available.
For Athletic fans, it is not a problem. They do not focus that much on the trophies. Keeping the traditions and their unique policy alive is what matters the most. They would rather see the club being relegated from La Liga, than seeing strangers wearing the colors of their beloved club just for the sake of the trophies. Seeing how football has evolved, you can only applaud such devotion. But this has created another myth around Athletic Bilbao. Many believe that their policy is a symbolic display of Basque separatism. In reality, the club is not connected with any of that. Yes, there is a strong pride in Basque identity and values, but you must separate nationalism and separatism. Athletic keeps its values strictly for its fans, and there is no imposing for the outside world that everyone should follow their way. It is not Athletic versus the World. It is Athletic for its fans. Simple as that.
***
Overall, you can only hope that nothing will force Athletic to change the way it exists for more than 100 years. There always should be some contrast and diversity in football. Hearing about the policy of Athletic Bilbao might make some people have negative and discriminatory associations at first. But you have to look deeper into that. First impressions are often wrong. Histories differ in various countries and regions around the world, and nobody can blame a small but proud nation for its efforts to keep its identity alive for the next generations. In the Basque case, football is just one of the exciting ways how to do it by uniting the locals.