Cristiano Ronaldo and Manchester United: A match made in heaven.
Cristiano has finally completed a sensational return to Manchester United. And we absolutely love it!!
Yes!! Finally!! He's back! The GOAT is back where it all started.
Cristiano Ronaldo is has officially re-signed for Manchester United in perhaps one of the most craziest transfer windows of all time.
After spending 3 years at Italian powerhouse Juventus, CR7 has decided to return to Manchester United.
The Past.
Despite months of negotiation to sign a new Real Madrid contract, on 10 July 2018, Ronaldo signed a four-year contract with Italian club Juventus after completing a €100 million transfer. Reports revealed that Juventus were expected to earn around 63.5 million USD by the end of 2018 just from the merchandise sale of Cristiano's jerseys with the iconic number 7.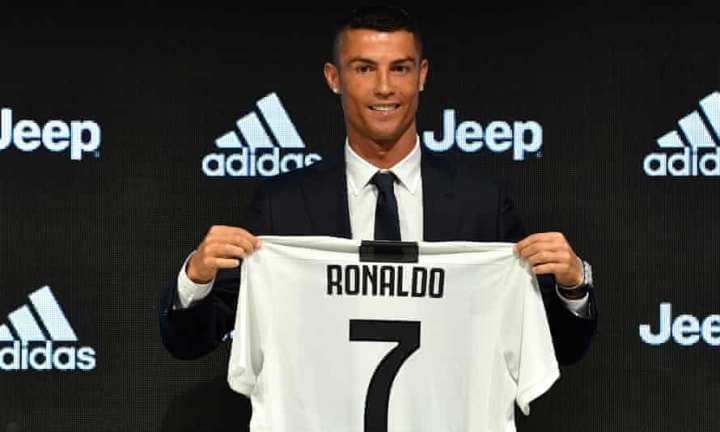 While all seemed to be going good on paper, things started to go downhill after the first season at Juventus. Juventus were knocked out of the Champions League and were also out of the Serie A, all as a result of the team's lackluster performances and bad fielding tactics. Ronaldo wasn't getting the support of his teammates on and off the pitch and this greatly affected his performances, thereby making him feel frustrated.
The Present.
On 26 August 2021 reports from Italy stated that Cristiano had handed in a transfer request to Juve's Board. He had enough. The Board had enough. The time had come. A day later, Cristiano returned to Juventus's Training ground to say goodbye to his teammates and the staff and to empty his locker. Hours later, he was pictured leaving Turin, Italy headed for Lisbon, Portugal, in his private jet along with his Portuguese agent Jorge Mendes.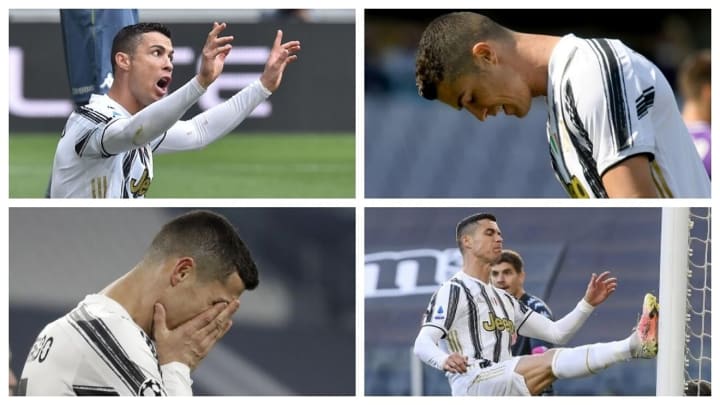 Sources confirmed the fact that a potential deal for Manchester City and CR7 was on the table considering the fact that PSG had already pulled out of the race to sign him. All over the world football fans were frantically checking their phones and refreshing their social media feeds because they were about to witness perhaps one craziest transfers of all time. Manchester United fans were having the worst times of their lives when these reports were released.
But then again Manchester United is one of the biggest clubs of all time and they arguably had one of the best transfer windows of all times. After a little persuasion from the great Sir Alex Ferguson, Bruno Fernandes ( CR7's Portuguese teammate) and Rio Ferdinand ( Ex- teammate and Man United great), Cristiano finally decided to make his sensational return to the Red Devils. So in a crazy turn of events the move to Man City eventually fell through mainly because of Cristiano Ronaldo's love for Manchester United.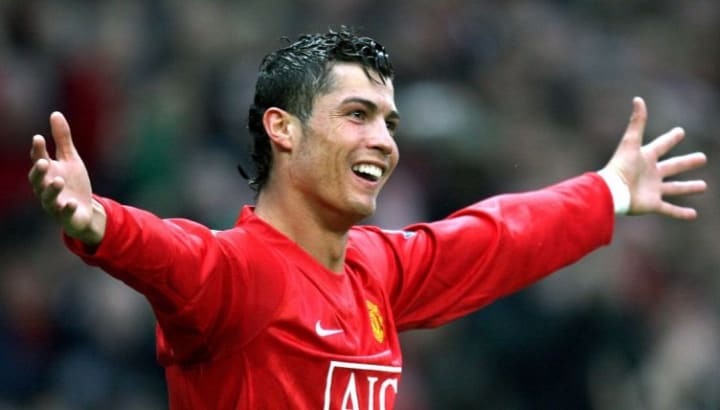 In a few hours it was confirmed by Fabrizio Romano on social media with his famous "Here we go" statement.
This is definitely one of the greatest days in Manchester United's history. Re-signing one one of the best players of all times certainly made their fans go absolutely wild and crazy with happiness.
Soon enough Manchester United also officially confirmed this news on their social media platforms.
The Future.
The reason why Cristiano is held in very high regard is due to his unpredictability, his work ethic and discipline towards football. For him, age is just a number. He seems to get better and better with time. Just like fine wine!
A player of his caliber is an absolutely wonderful addition to Manchester United's star studded squad.
Cristiano's signing will be very important for Manchester United's will and determination to win the premier league and become champions of not only England but also the champions of Europe.
Time can only tell what will happen in the future. But for now let us all enjoy this moment and hope for the best.
What are your thoughts about Cristiano Ronaldo's transfer to Manchester United?
Disclaimer: All reviews published here are personal. There is no intention of hurting anybody's personal, religious and cultural beliefs or sentiments.