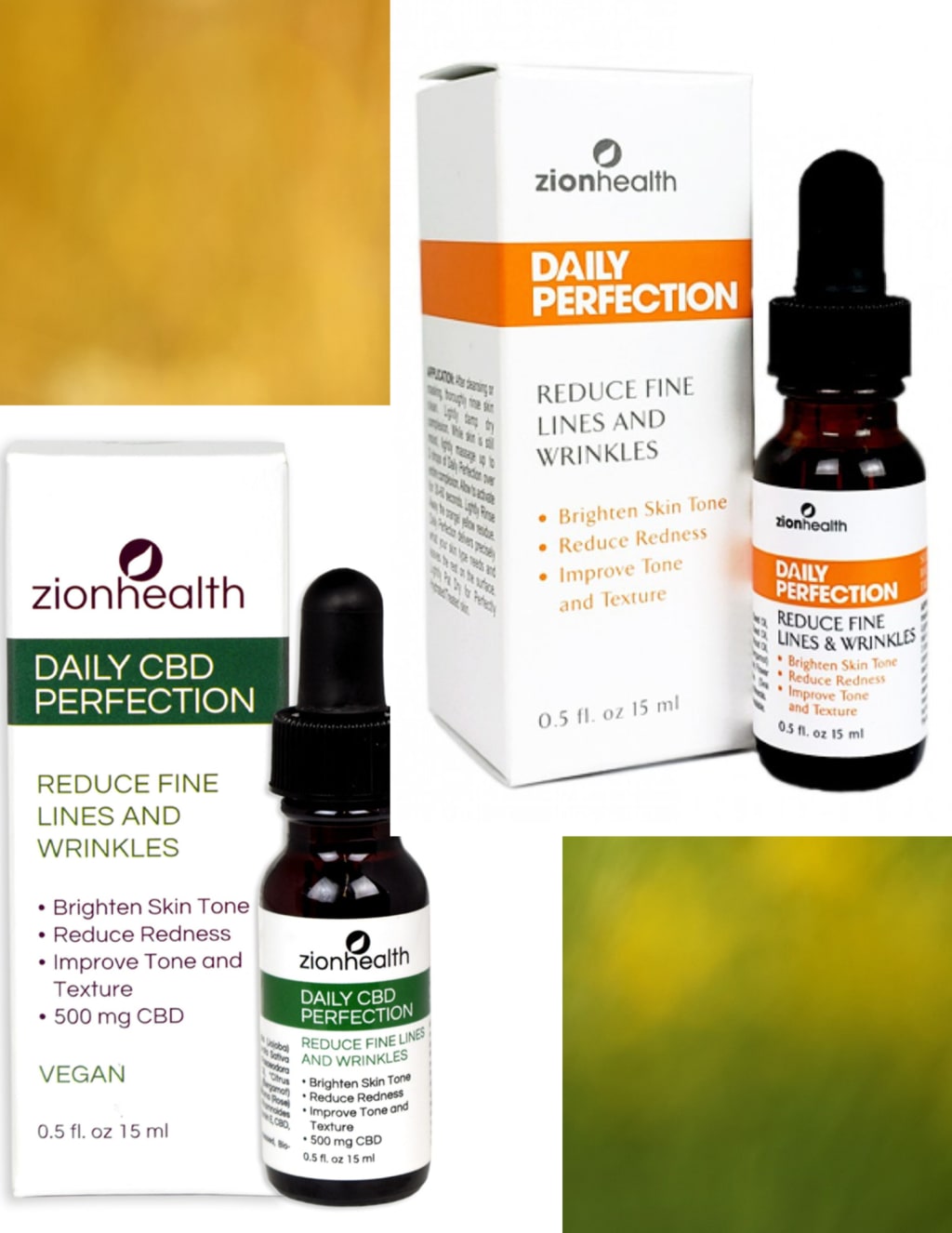 Due to my problematic skin, I usually avoid oils and serums. Zion Health is one of the best skincare and health companies for problem skincare sufferers. Being completely all-natural makes them even better. So when their Daily Perfection Serum Oils came across my desk, I thought to give them a try.
Daily CBD Perfection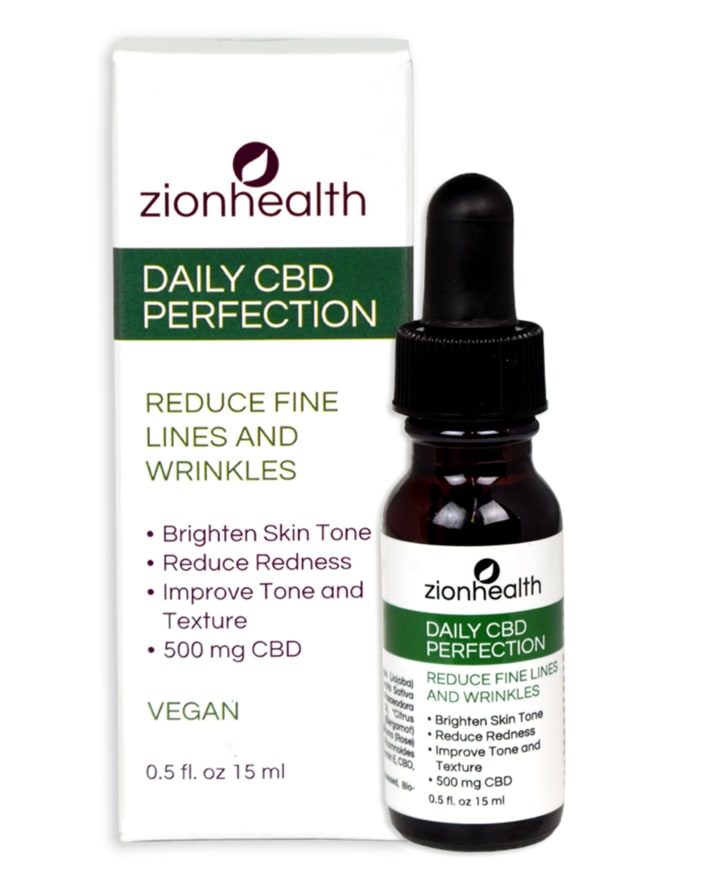 For all skin types, one serum works. The self-adjusting ingredients learn and provide precisely what your skin needs after application. This therapy will go deep to purify and revive in a couple of seconds. Daily CBD Perfection incorporates clay minerals to detox and complementary oils to calm and balance. Vitamins and fatty acids plump up lines and wrinkles. Antioxidants are plentiful to repair and defend against harm. What's in your serum matters as these soft, natural compounds help you live longer by improving your overall skin health.
Containing cannabis sativa (CBD), this plant extract enables you to experience all of the potent, calming effects without the mental-altering side effects. It contains vitamins, minerals, and omega fatty acids high in antioxidants. It functions simultaneously as an analgesic, an anti-inflammatory, and an antibacterial.
An excellent anti-inflammatory and pain reliever, this serum can combat itchy skin, acne, and other skin issues by supporting the body's endocannabinoid system and is responsible for reestablishing balance in your body and skin by providing it with energy. Your body can function properly, creating the proper quantity of oil and warding off inflammatory triggers when you are at peace with it. Your skin will be moisturized, repaired, and protected thanks to the vitamins in the oil. They all serve to protect your skin from harm brought on by environmental contaminants.
Review
I know the health benefits of CBD, so I was excited to use it in my skincare, even though it was an oil serum. They use 0% mineral oil and boast it won't clog pores. All you do is wash your face like usual, apply it to your damp skin, leave it on for 30 to 60 seconds, then wash it off. If you have sensitive skin, I advise you to start by leaving it on for 30 seconds.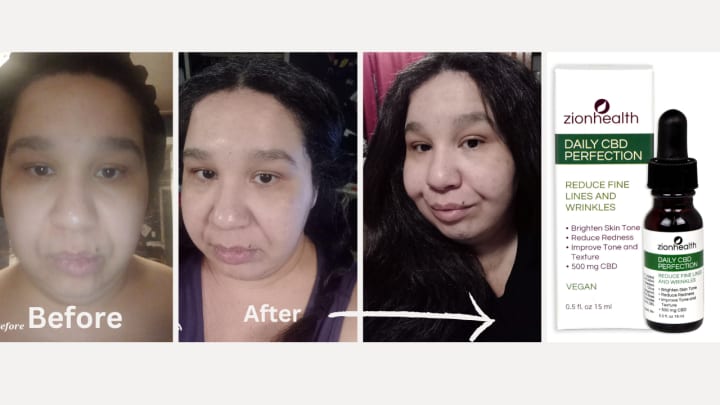 I tried for 60 minutes, and it left a slight redness afterward. While I did not see anything drastic, I loved how it instantly absorbs into your skin, leaving it silky smooth. I didn't have to apply any moisturizer follow. It kept my skin feeling soft and moisturized all day.
Daily Perfection Oil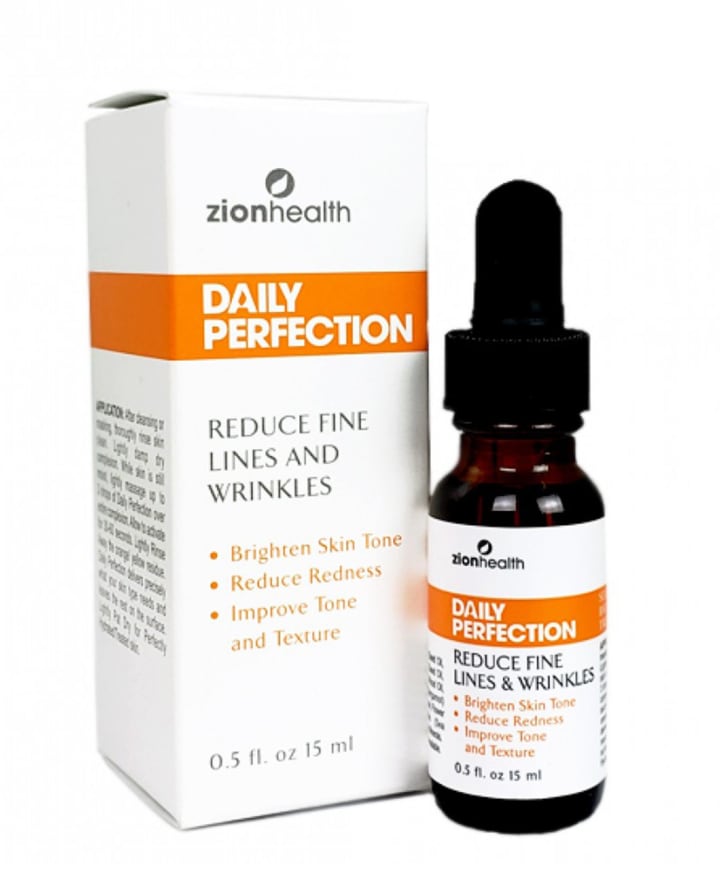 Achieve harmony for your skin using natural ingredients. Daily Perfection Serum Oil self-adjusts to reach the ideal balance for any skin type revealing a clear, youthful complexion. Brighten skin tone and reduce fine lines and wrinkles. This product is specifically designed to penetrate, absorb impurities, and leave your skin feeling hydrated and healthier. Remove traces of prior harm and shield your skin from further damage. It contains 100% raw plant-based oils that are non-comedogenic, meaning they won't clog pores.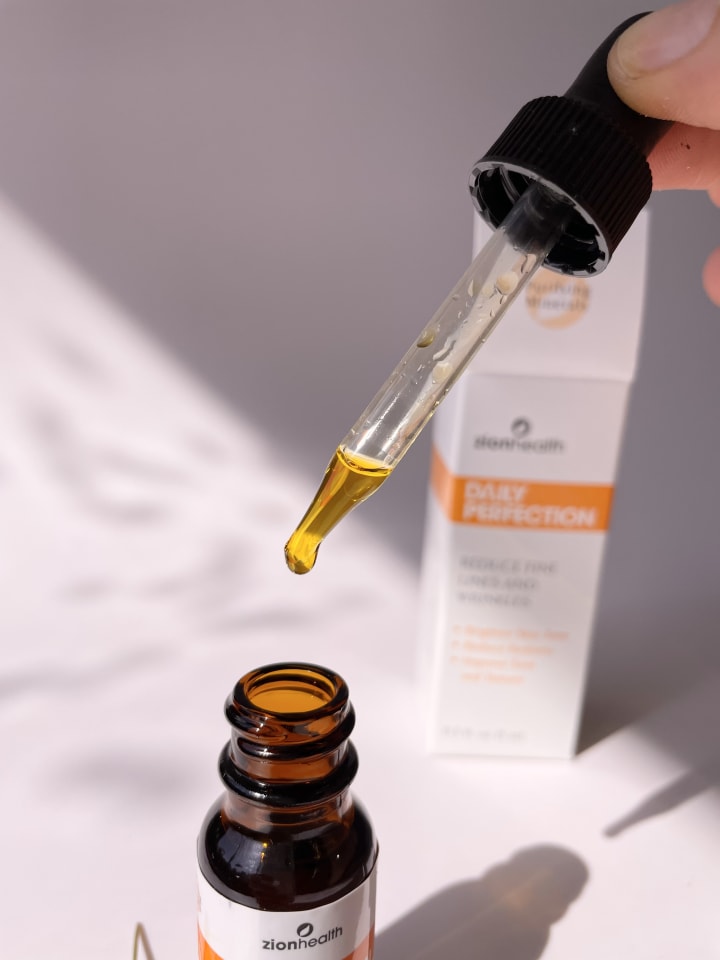 Review
Finally! An anti-aging serum I can use! As the years crept up on me, I wanted to take care of my skin better, but finding a product that didn't cause breakouts or irritation on my sensitive skin was impossible. That is until I tried Zion Health's Daily Perfection Oil. I loved how it left my skin. My complexion looked brighter, and my skin! Do you know how you sometimes apply a moisturizer, but your skin still feels tight after? Not with Daily Perfection Oil! This stuff seeps into your skin deep down, delivering what your skin type needs and leaving the rest on the surface for smooth soft-to-touch skin. I can't stop touching my face; it is so soft! I have never been so proud to show off my skin before!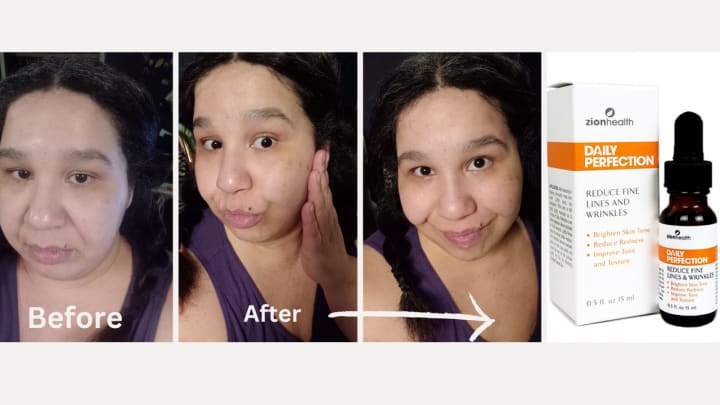 ABOUT ZION HEALTH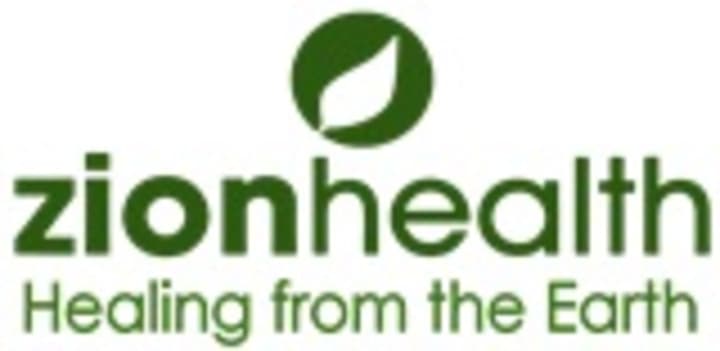 Zion Health is an expanding natural health company specializing in the healing powers of Kanwa Clay Minerals. The company founder is an avid believer and user of natural healing remedies and discovered certain types of clay contain a powerful combination of minerals that can heal many ailments of the body with few side effects.
Zion's primary goal is to offer consumers natural health alternatives that provide positive, noticeable results, with the highest regard for our precious planet and our local & global community, and have a vast product line.
Learn more at zionhealth.com
About the Creator
Janny C is an established freelance writer. A bit of a jack of all trades writer Janny has found a niche in beauty writing, earning a reputation as a beauty product reviewer, which she shares here on Vocal Media.
Reader insights
Be the first to share your insights about this piece.
Add your insights