What's in My Makeup Bag?
From NARS to Too Faced to Urban Decay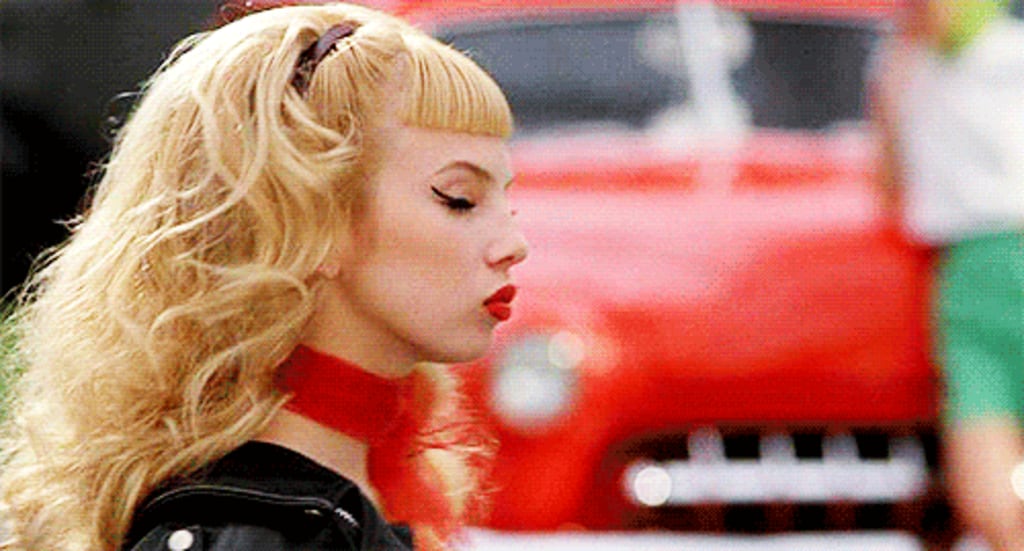 I put this list together by popular request. Here are the beauty products I use every day.
NARS All Day Luminous Weightless Foundation ($49)
My skin is right in between oily and dry, and usually, I don't have any issues with acne or breakouts. This has been the best foundation for my skin so far, since it's super lightweight, and it isn't cakey at all. I wear this foundation in the shade Mont Blanc.
Fenty Beauty Primer ($32)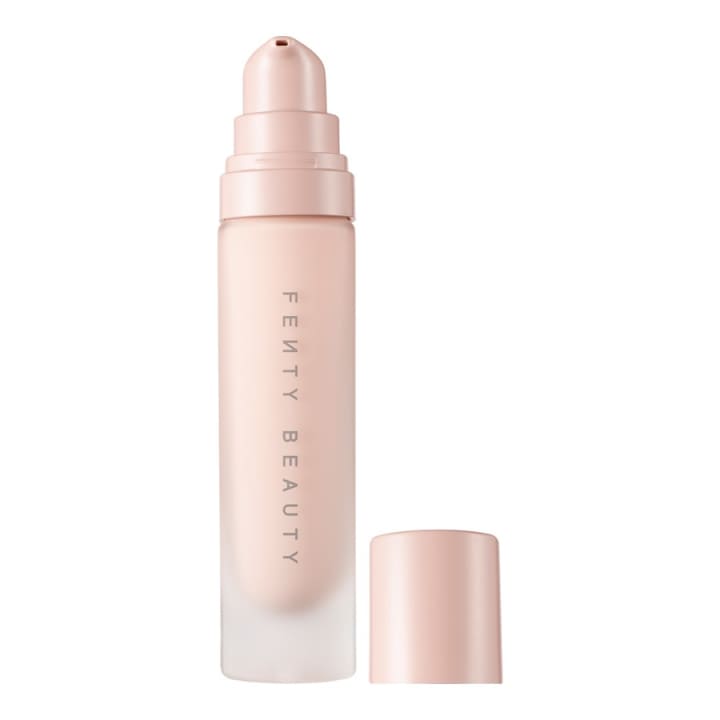 I cannot stress this enough, I love this primer. It's incredibly lightweight, and gives my foundation such a soft, flawless look. Unfortunately, the Fenty foundation does not pair well with my skin, but it's definitely my go-to primer. If you have oily skin, I would definitely recommend the Fenty Foundation.
NARS Radiant Creamy Concealer ($30)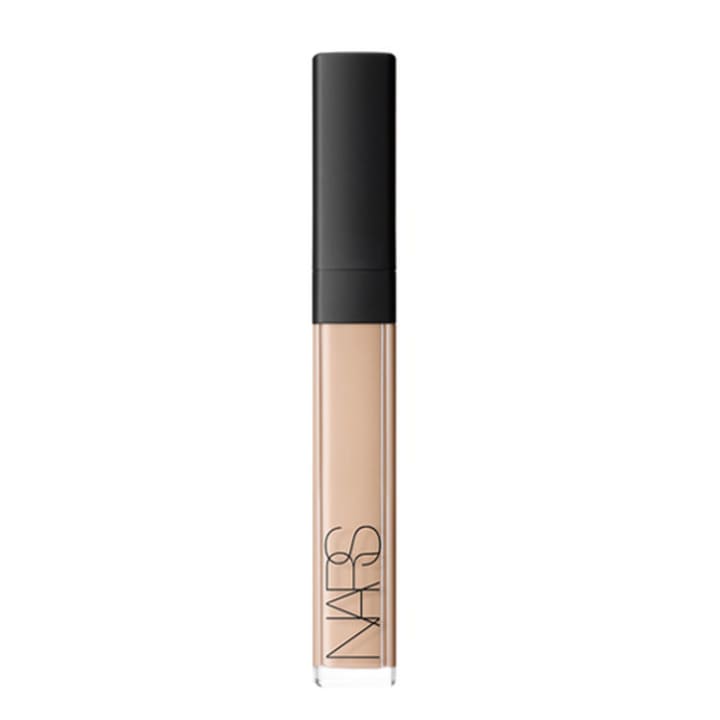 I don't know about you guys, but I feel like my daily makeup routine isn't complete without a good concealer. I love this one because it pairs nicely with the NARS foundation I use every day, and I feel like it really just brightens up my look. I wear this concealer in the shade Vanilla.
Too Faced Born This Way Naturally Radiant Concealer (28)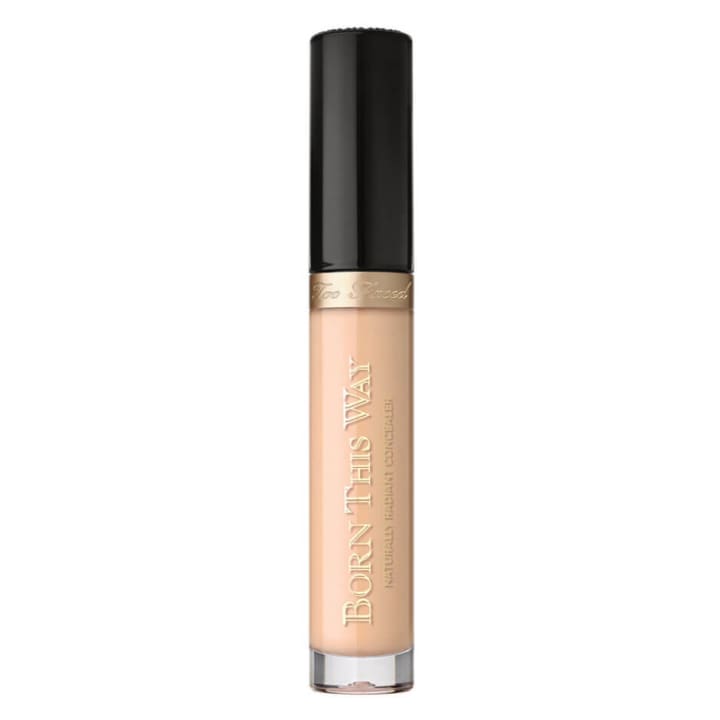 I love my NARS concealer, but for a night out when I need something that will last just a bit longer, I use my Too Faced Born This Way concealer. The product is a bit thicker, but I feel like it photographs well when someone wants to take a photo with flash. I wear this concealer in the shade Very Fair.
Better Than Sex Mascara ($23)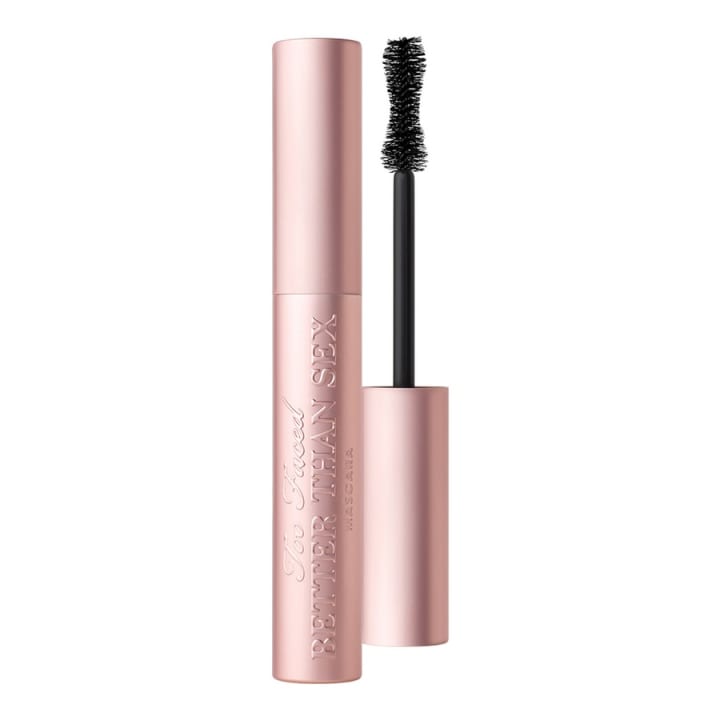 This. Is. My. Holy. Grail. Believe me, I have tried so many mascaras, I have spent so much money on products that have fallen short of my expectations, but this one delivers amazing volume, and almost no fall out throughout the day. Too Faced also offers a water proof version of this mascara, which is just as amazing.
Laura Mercier Translucent Loose Setting Powder ($38)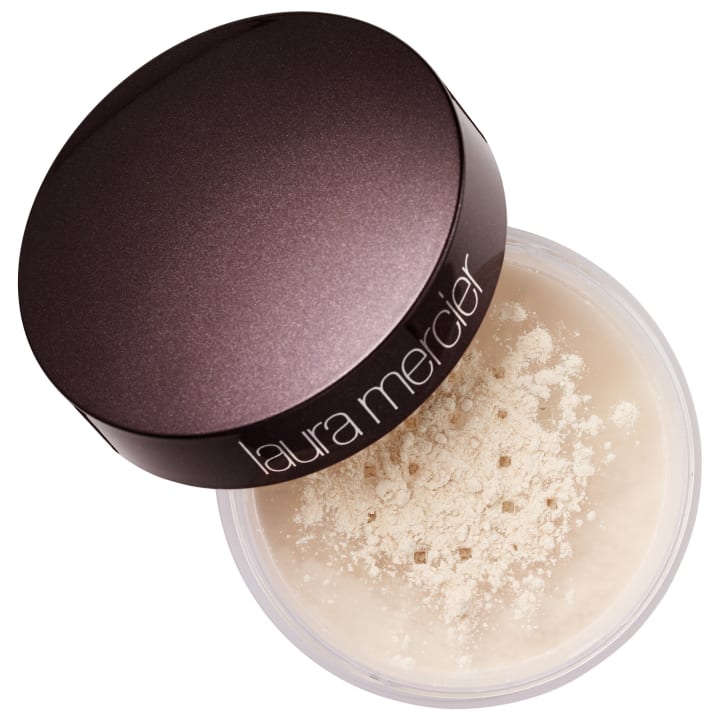 I don't use this product everyday, because it can be a little time consuming if you're in a rush to get your makeup done. But when I do use it, wow. My skin is left feeling super velvety and soft by the end of my routine, and it stays that way until the end of the night when I remove my makeup.
Anastasia Beverly Hills Dipbrow Pomade ($18)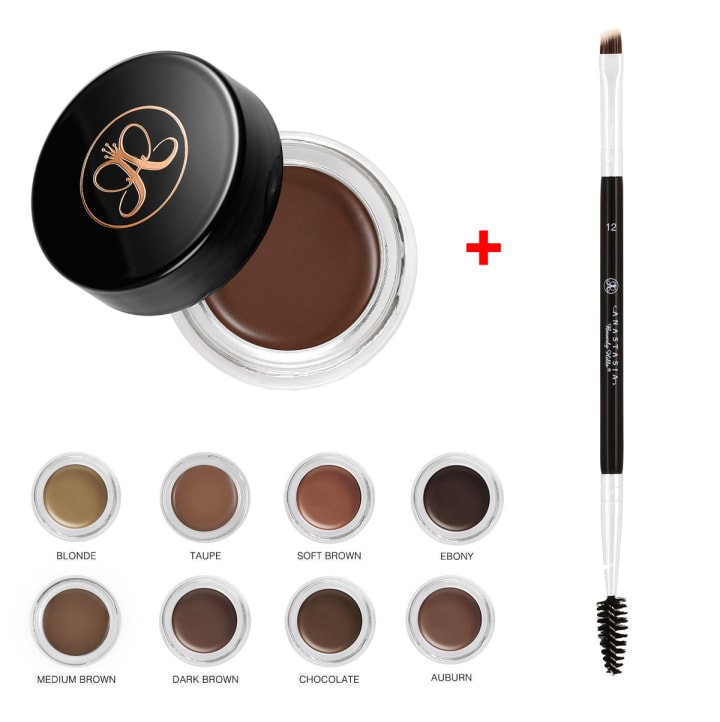 This product can be a little bit intimidating to use at first, but once you get the hang of it, it can easily become an integral part of your makeup routine. The product is soft, and smooth, and will definitely help shape and fill in your brows very nicely. I wear this Dipbrow in the shade Taupe.
Urban Decay Naked 3 Eyeshadow Palette ($54)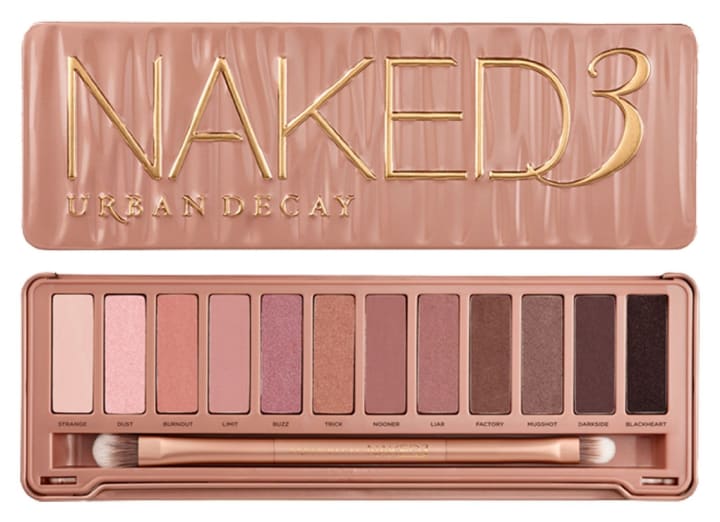 This is my go-to palette, the colors are pigmented, soft, and very versatile. Personally, it's my favorite of all of Urban Decay's Naked palette series. Definitely worth the price!
NYX Vinyl Liquid Liner ($7)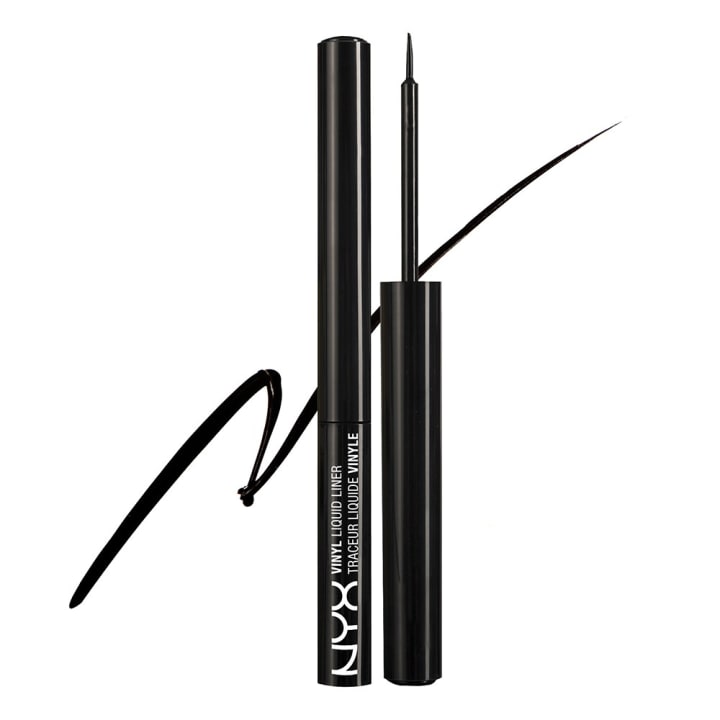 This eyeliner was probably my best-kept secret until I decided to make this list and put it on the internet. The applicator is so easy to use, and the product doesn't rub off throughout the day. If you know me, you know I take my eyeliner very seriously. I regularly get stopped by strangers who want to ask me what eyeliner I use, and how long it takes me to do my eyeliner in the morning. Here it is folks, you can find it at Target. I wear it in the shade Black/Onyx.
Marc Jacobs Fineliner Ultra Skinny Gel Eyeliner ($24)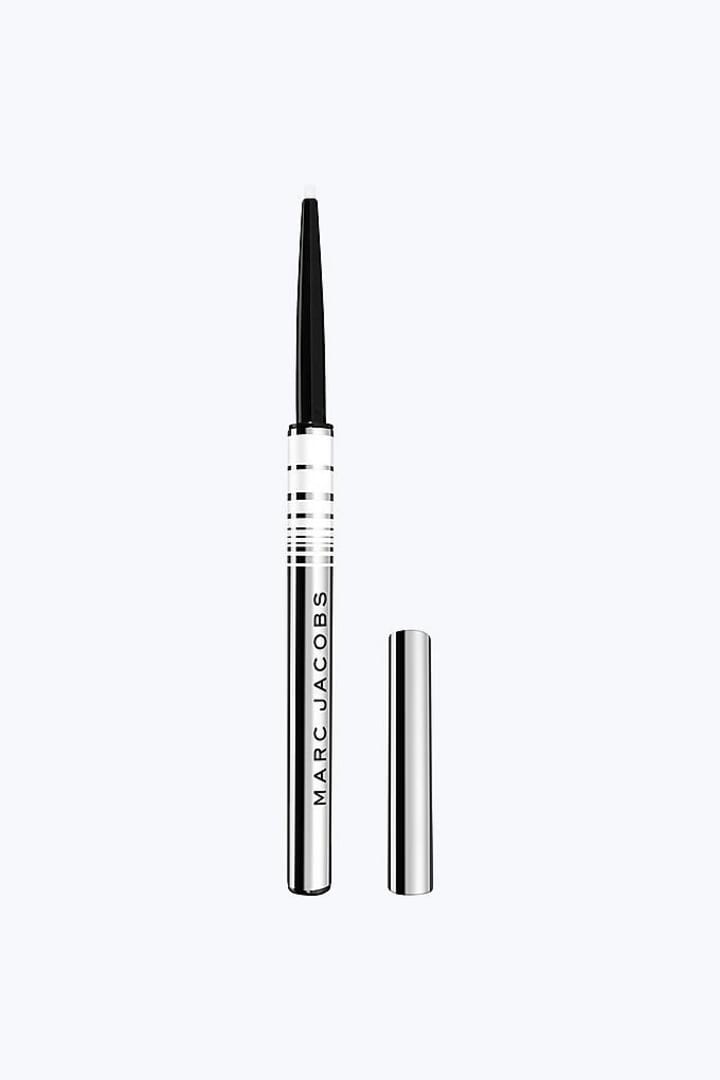 I use this eyeliner for my water line (bottom lash line). I struggled with finding a good eyeliner that wouldn't fade by the end of the day, especially because it was going to be applied to my water line. This product is so pigmented and smooth, I absolutely have to have it as part of my makeup routine.
Stila Heaven's Hue Highlighter ($32)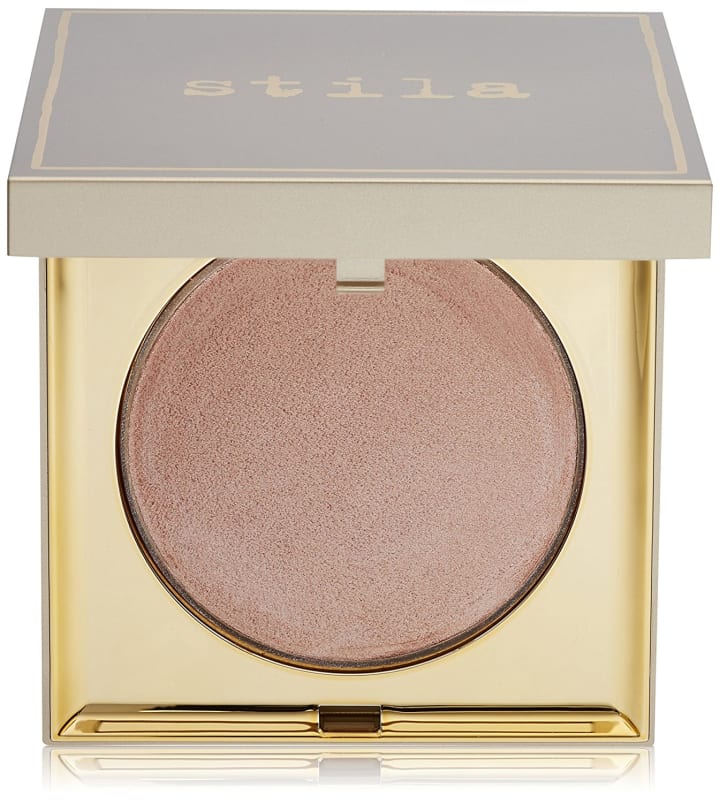 The problem I have with highlighters, is that some of them are way too shimmery. This Stila highlighter is perfect, and gives me the glow I need to become the glazed donut I always knew I could be. I wear the shade Kitten.
Urban Decay All Nighter Setting Spray ($15-$32)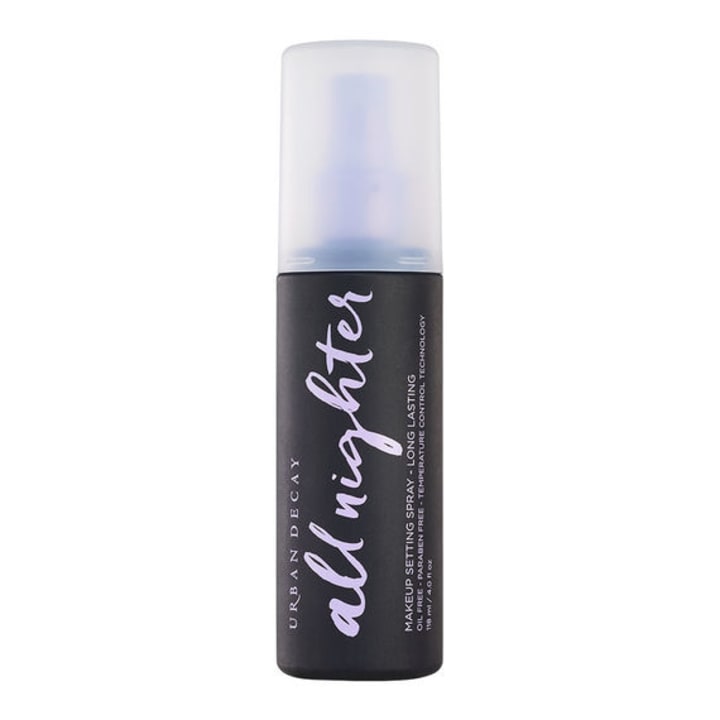 I use this spray to set my makeup, especially if I know I'll be out and about that evening/night. It doesn't leave my face looking oily or shiny, and it photographs really well.
And that's a wrap!
I hope you found this list helpful! If you need any product recommendations, please feel free to reach out to me any time!