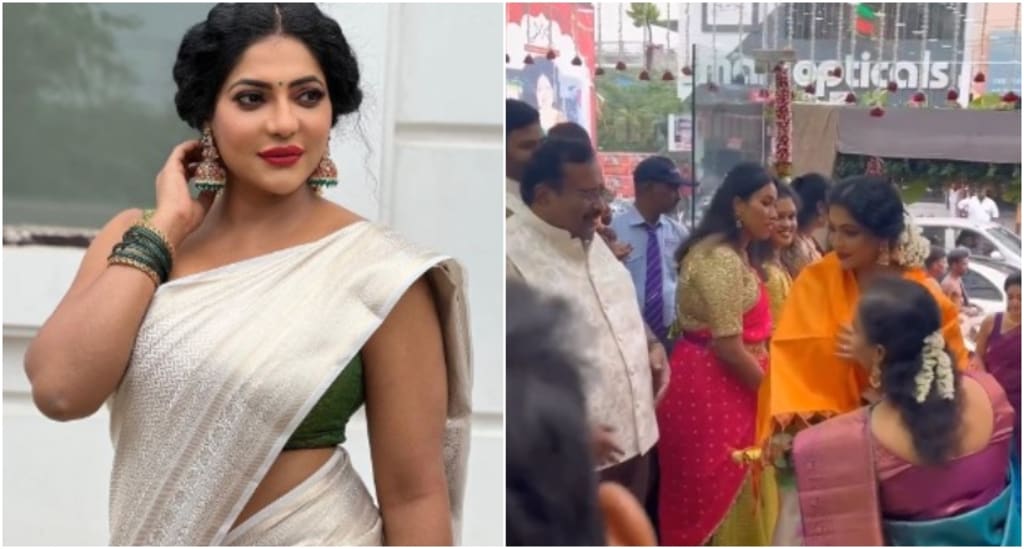 Pushpa Reshma
Actress Reshma became famous after acting in Actor Vishnu movie's famous role of playing the character of Pushpa in the movie Vishnu Vishal and Suri starrer Vellannnu Vandutta Vellaikkaran. Since then, when anyone say Pushpa, her name comes to everyone's mind.
After that, she acted in films like Manal Kayiru, Vannakam Da Mappillai, Pei Veedu Tamil movies and impressed the fans a lot. She has a fan base of his own. Currently, she is playing the role of Radhika in the popular TV serial Bhakyalakshmi.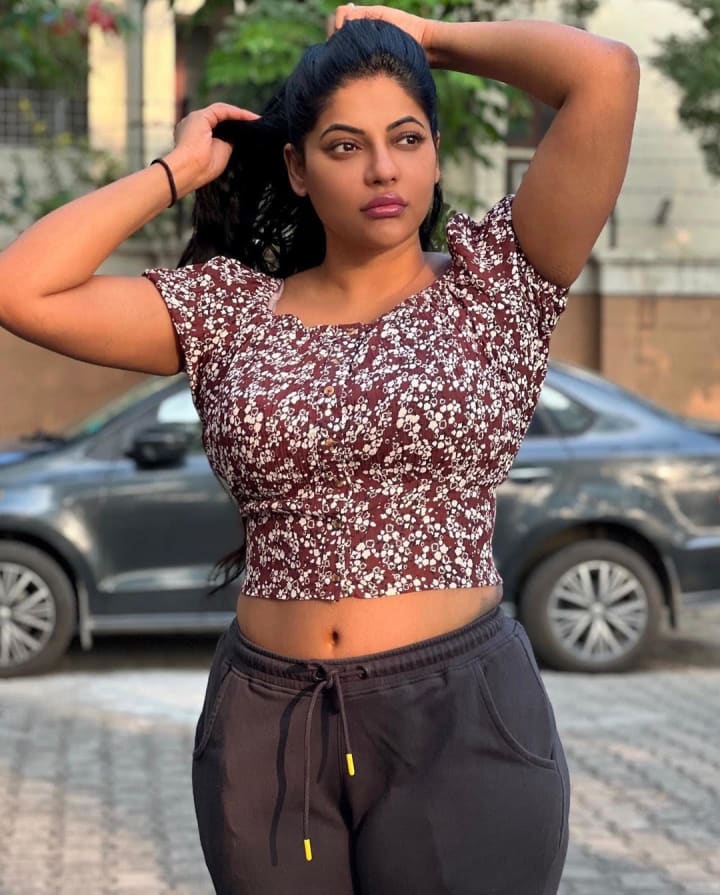 Meanwhile, she is active on the internet and often posts his photos and videos in social media like facebook, instragram. Recently, she went to the opening ceremony of a famous jewelry store in Karaikal. A video taken then is now going viral.
Watch Video Below
Who is Reshma ?
Reshma Pasupuleti was born into a Telugu-speaking family to Prasad Pasupuleti, a Telugu film producer. Pasupuleti pursued her education abroad, first in Arkansas, and then completed her engineering degree in the computer science department from the Texas A&M University. She joined Amitysoft Software Institution for a course on software testing and later also briefly worked as an air hostess with Delta Airlines.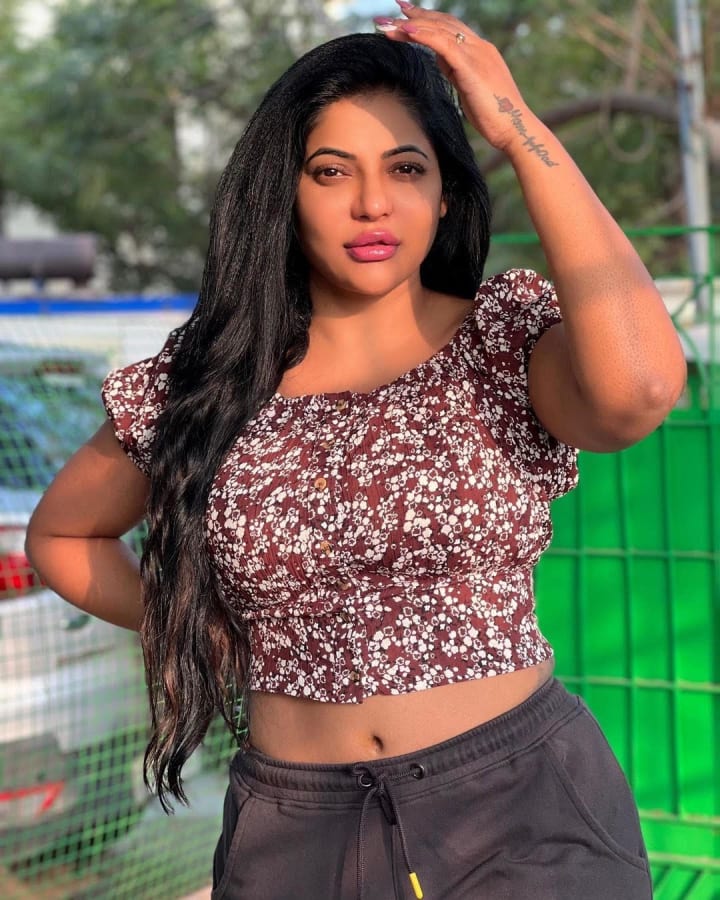 Pasupuleti began working as a news anchor English news for TV5. She was then cast on the Tamil series Vamsam.
Pasupuleti appeared in Masala Padam (2015), playing the heroine. She subsequently appeared in several more films, notably playing a news reader in Ko 2 (2016) and a comedy role in Velainu Vandhutta Vellaikaaran (2016) alongside Soori. She then appeared in Girls (2016), a Tamil and Malayalam bilingual, about illicit relationships. In 2019, Pasupuleti appeared on the reality television show, Bigg Boss Tamil 3.
Vanitha Replacig Reshma in Bhakyalakshmi?
There are reports that Reshma, who is playing the role of Radhika in the Baakiyalakshmi serial being aired on Vijay TV, is going to quit the serial. Jennifer was playing the character of Radhika in the beginning. Now there are reports that Reshma who is playing Radhika character has got a new opportunity and she is going to leave this serial. In this situation, some strong sources from the small screen industry says that actress Vanitha is being approached to act instead of Reshma in Baakiyalakshmi serial.
Television debut and career
Reshma Pasupuleti started her career as an anchor for a Telugu TV channel. Later, she ventured into Tamil and began her TV career through Vamsam. She then starred in several acclaimed TV serials such as Andal Azhagar, Uyirmei, Anbe Vaa, and Velammal to name a few. Reshma is currently a part of the soap opera Baakiyalakshmi. In this hit serial, she plays the role of Radhika. The cast of Baakiyalakshmi also includes KS Suchitra Shetty, VJ Vishal, and Sathish Kumar in the lead roles.
Reshma is a popular name amongst Tamil audiences; however, she catapulted to fame after being a part of Bigg Boss Tamil 3 in 2019. The actress had a huge fan following on the show, and her eviction was a shock to her fans. Even during the post-eviction discussion with Reshma, Kamal Haasan revealed that she had got a huge level of support in the form of 1,30,00,000 plus votes. The diva, however, lost out to her closest competitor by a margin of just 2 lakhs votes. Her latest release is the Telugu film Highway. The film features Anand Deverakonda, Manasa Radhakrishnan and Abhishek Banerjee in primary roles.
One of the very interesting fact about Reshma is that she is a sister Bobby Simha who is known for his appearance in many Tamil films. He won National award for the film Jigarthanda and is busy doing films as protagonist currently. She herself made it clear about the relationship between herself and Bobby Simha in an old interview.
Reader insights
Be the first to share your insights about this piece.
Add your insights