Valentine's Day Makeup Looks
Up for trying something other than the classic red lip? This article will give you inspiration of looks to try on date night! xoxo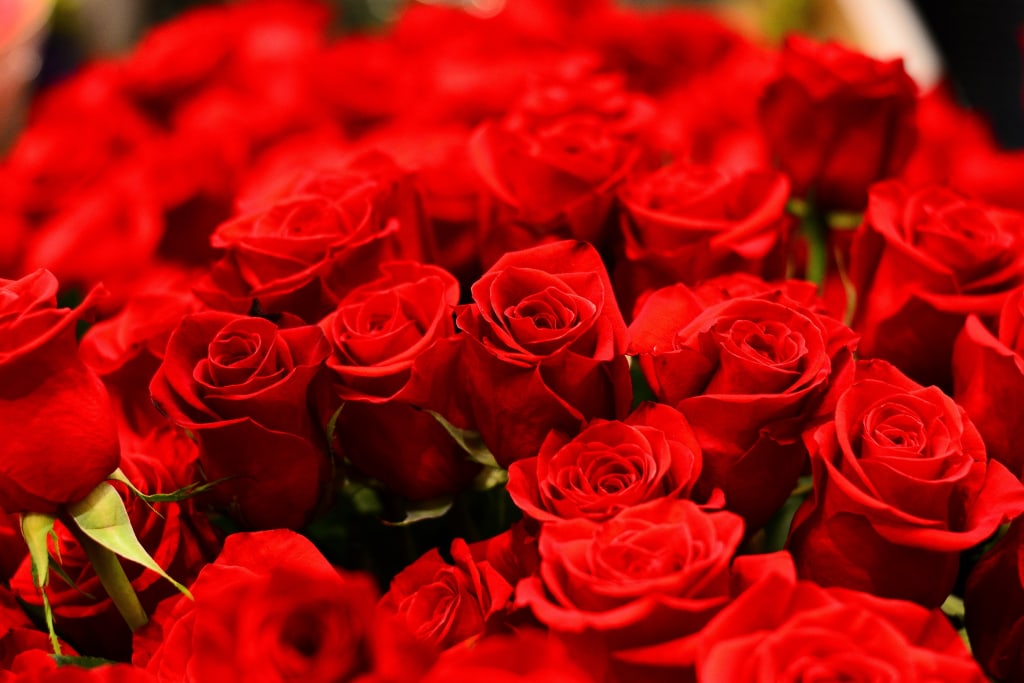 Valentine's Day is quickly approaching and for those of you with that special someone, I am sure you will be spending the holiday with each other.
I wanted to take a twist on the classic winged eyeliner/red lip duo and show some of my favorite classic looks that can be appropriate for a romantic evening!
The Classic 'Naomi' Look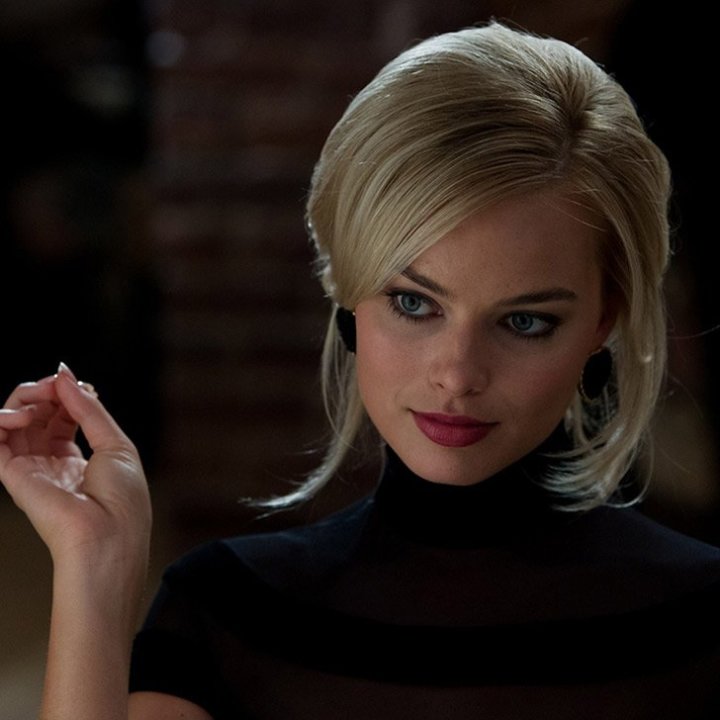 Margot Robbie had stunning make-up in the film, Wolf of Wall Street. One of my favorite scenes was from the dinner date. Her makeup and hair went together flawlessly. With her hair being up, more attention was drawn to the center of her face. To start, she had natural face makeup, with a wash of some color on the cheeks. It looks as if she rimmed her eyes softly* with an eye kohl, using a charcoal/brown color. I would follow by applying two coats to the top lashes, and one coat to the bottom. Her lip color was the best part, being a natural wine tone, but not overly applied. Her lip color looks blotted and effortless.
All Attention on the Eyes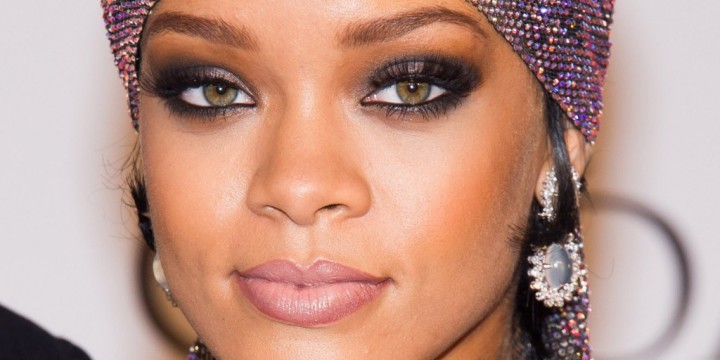 Rihanna has gorgeous makeup in this photo. I love that all the attention is drawn to her eyes, while the rest of her face meshes flawlessly with her look. Deep colors blended and smudged, with false eyelashes for a little extra drama. If you are nervous to use a strip lash, I love individuals for an effortless look. You can also opt out of the falsies by applying 2-3 thin coats of your favorite mascara. Fill in the brows lightly to define the shape. Her skin is glowing. To achieve her face makeup, I would start with a luminous foundation (only setting the spots where shine tends to show. Use a loose powder & press). Conceal under the eyes and where any redness is on the face. A golden bronzer and terracotta colored blush will add warmth into face. A little bit of a highlighter along the cheekbones and bridge of the nose will add a luminous finish. Line the lips with a nude lip liner (you want to purchase a color almost identical to your natural lip color), and fill in with a rose/nude colored lipstick and gloss.
Nude Attitude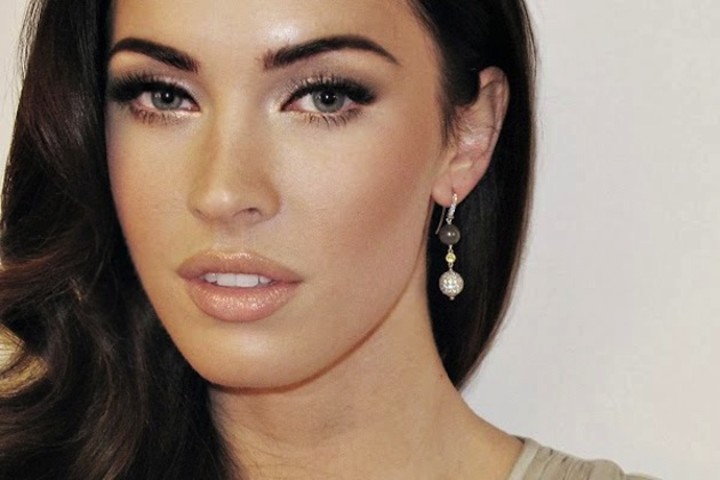 Another classic look I love! Megan Fox looked stunning sporting this nude makeup look. Megan's eye makeup is sultry and shimmering. They used a frosty white to highlight the inner corner, and a matte vanilla to highlight under the eyebrow. The crease of the eye has a taupe brown blended out through it. Along the outer V of the eye they built a charcoal color up into a deep black on the very outer corner. It looks as if the taupe color is gently blended along the lower lash line. The top lash line is lined with a black liquid liner and individual lashes were applied alone the outer edge as well. Megan has a beautiful velvet finish to her skin. Using a semi-matte foundation would give the skin this illusion. Her eyebrows are filled, and defined. She has a matte rose colored blush along the cheekbones, being used as a contour shade, and a rouge. Her nose is contoured with a matte shadow tone, and a nice highlight is placed along the bridge and along the tops of the cheeks & forehead. Her lips are lightly lined with a brown/nude, and filled with a nude/peach lipstick. A beautiful gloss is placed in the center of the top and bottom lip, giving a plump look to them.
The One-Color Look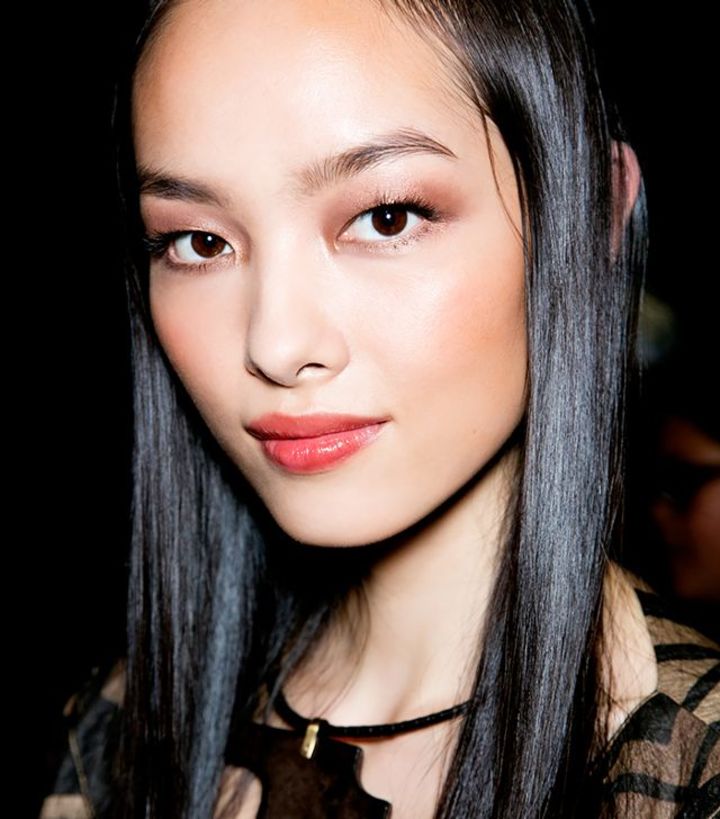 This beautiful look is using hints of copper and peach. I love this look for Valentine's Day because it is very natural, yet extremely beautiful. They used a frosty wash of copper all over the lid, from lash line to above the crease. This highlights the center of the eye, making the eyes sparkle and pop. They tightlined the top lash line, keeping the product extremely close to the lashband. Lots of mascara was applied and I think even some false eyelashes would give this look a nice touch. The skin was kept very natural, using concealer to cover up any discolorations or blemishes. A nice light translucent powder to set, and a beautiful wash of beach blush alone the cheeks and temples. Her eyebrows look as though they were just set with a clear brow gel and neatly groomed. On the lips, a beautiful peach lip stain could be applied and a clear gloss applied on top. Effortless and beautiful.
If you have any questions, feel free to send me an email at [email protected] I'd love to see if you all try any of these looks and how they turn out!
makeup

Rebecca Latini
I am a certified Master Makeup Artist! I received this certification from ChicStudios School of Makeup in Los Angeles, California. I am extremely passionate about the beauty industry, and the background of artistry!
See all posts by Rebecca Latini →