This Black-owned Beauty and Wellness Brand Produces A Natural Deodorant to Rival Bestseller Native Deodorant
Unforgivingly Pur is a beauty and wellness brand based in Canada and their natural deodorant might just be Native's closest rival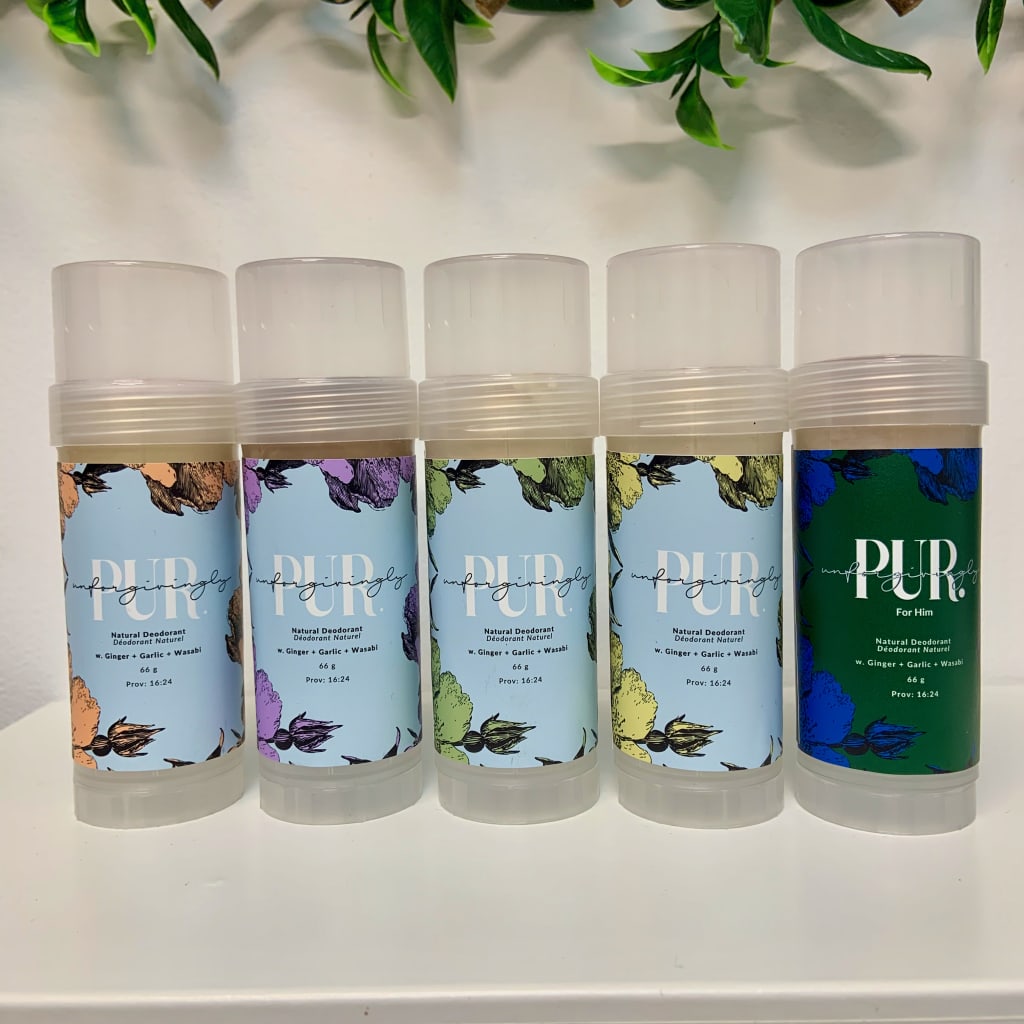 Unforgivingly Pur natural deodorants
Independent natural beauty brands are on the rise and many brands are owned and managed by Ambitious, dedicated and hardworking Black women. One much-loved brand is Unforgivingly Pur. A Canada-based beauty and wellness brand created by sisters Cola and Rochelle.
Rochelle, a registered nurse and Cola, a concert pianist decided to fully launch the brand in 2014 when Cola's young son, unfortunately, passed away. It was then that they made a conscious decision to take self-love and wellness seriously.
Unforgivingly Pur is a brand that is centered around self-care and mental wellbeing. Aside from the physical benefits of using their products, there are also mental and emotional benefits that come as part and parcel of the experience. Their products are made with love to inspire wholehearted self-love, they are scented with high-quality, natural essential oils that are highly therapeutic.
One of the most popular products in the Unforgivingly Pur range is the natural deodorant that comes in four female scents and one male scent. Many customers have given their deodorants rave review stating that they are more effective and smell better than the more popular Native deodorants, which are the natural deodorants of choice of natural skincare and bodycare enthusiasts.
Unforgivingly Pur's deodorants are baking soda-free, aluminium-free, paraben free and cruelty-free. They are also suitable for anyone with nut allergies and for vegans and vegetarians.
If you want to experience the passion and dedication to their mission to promote holistic wellness, just head over to their Instagram page where they create thoughtful content daily, their regular Sunday live sessions are always Self-care Sundays where they discuss topical issues relating to holistic wellness, emotional and mental health and various other topics. Here, you will find the founders of Unforgivingly Pur, Cola and Rochelle, demonstrating their natural products and showing us how to incorporate them into our self-care routine.
Unforgivingly Pur's range of natural products are completely vegan, cruelty-free, paraben-free and hypoallergnic, making them suitable for most people with skin allergies.
Here are some of the reasons why Unforgivingly Pur are a great brand to bank on:
-Kind ingredients
Vegan and cruelty free
Made with love and dedication
Essential oils are therapeutic and great for the mental and emotional health
Their natural deodorant is probably the best out there
We believe in supporting small businesses and it's always a good idea
We believe in supporting Black-owned brands as it contributes greatly to the building of generational wealth within the Black community and it contributes to the economy
We also believe in supporting female-owned brands as many women work hard and raise children, go to school, take care of home alongside many other committments. They deserve to be commended
I love Unforgivingly Pur and I can highly recommend their products and service.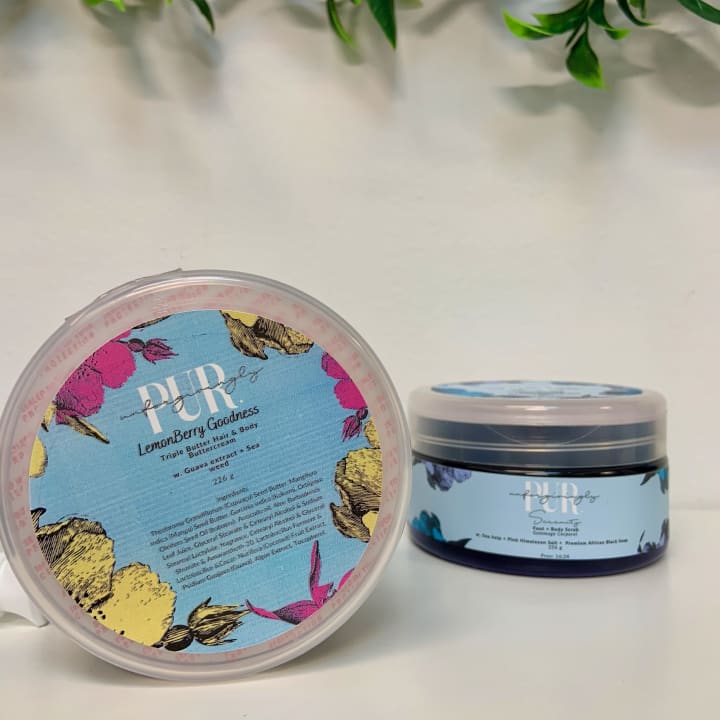 Lastly, I switched from using off-the shelf mainstream deodorant to natural deodorant a few years ago and I have to admit that I feel much better since I stopped using the regular stuff. I used to get terrible boils and other issues when I used the mainstream stuff. Now, all those skin issues have disappeared.
Aluminium is one of the ingredients found in many mainstream skincare and bodycare products including your regular underarm deodorant, the packaging specifically states that it is alumium free, it usually contains it and other harmful chemicals.
All Unforgivingly Pur's natural deodorants are aluminium free, paraben free, nut free, baking soda free and they are cruelty-free and suitable for vegetarians and vegans.
The major draw for me is the fact that their products are so focused on holistic wellness. The essential oils incorporated into their products is fundamental for me because we all need help with our emotional and mental health. We need to take care of ourselves, not just from the outside, but at our soul level too. I love their mission to promote holistic wellness, especially in the Black community, it's totally necessary, now and forever.
Visit Unforgivingly Pur at the official website:
Unforgivingly Pur official website
Disclaimer: this content is not sponsored and there are no affiliate links embedded in the content.