They're Awesome! Totally Awesome!!: Sydney Hale Fragrance Samples
How to try some great scents for a great price.
I first came across Sydney Hale when I visited the nearest Anthropologie in Bethesda, Maryland on July 4, 2020. Their candles were in the Terrain store, near the beginning of the entrance, before you walk into the store. They smelled heavenly. My favorites were Oaked Bitter Orange, Bergamot + Black Tea, and Wild Blueberry. Oaked Bitter Orange is reminiscent of the warm, woodsy, and spicy Frankincense oil that I used in high school that calmed my nerves and helped me focus on my studies. Bergamot + Black Tea smells like Stella McCartney's STELLA, without the hefty price tag. Wild Blueberry is a wonderful citrusy and refreshing unisex scent.
My only complaint is that the rest of the scents, with the exception of Aloeswood (This is a good unisex scent and is not your ordinary, run-of-the-mill scent.) and Coconut Milk + Vetiver (It's a decent smell, indicative of a sweet coconut drink in the summer and usually vetiver is a hit-or-miss scent, but they get it right here.), are pretty gross. However, the price can't be beat at $12 (Yes, this price includes shipping!) for five fragrance samples of the aforementioned scents or any of your choice.
Pecksniff's, an Overrated Body Wash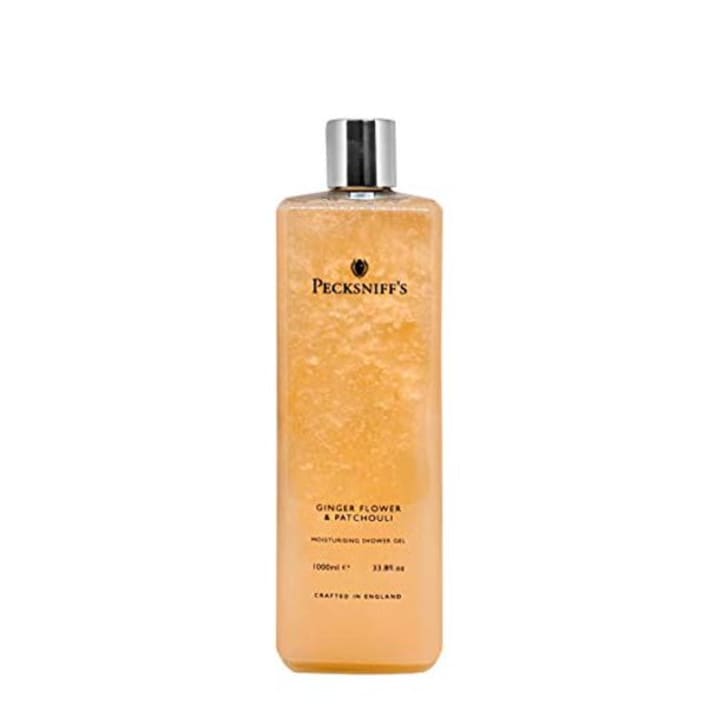 When my sister and I were shopping for Christmas gifts at Marshalls and T.J. Maxx in Rockville, Maryland in 2019, I came across Pecksniff's body wash and I was curious to try it. It comes in this really gorgeous, heavy-duty, rectangular bottle and the body wash is this pretty pearlescent color. It's especially beautiful in the Gardenia & White Peach scent (a shimmery white), as well as in the Sandalwood & Vanilla scent (a nice light blue). The black lettering and the Peckniff's seal are very snazzy too. Plus, it's from England. What's not to like, right?!
Well…I must confess, I was actually very disappointed. The aforementioned scents smell almost — if not exactly — the same. The smell is a cloying one. It reminds me of that annoying scent in Charmin's Ultra Soft toilet paper that I grew up with in the 1980s. While it's not that expensive if you go in-person to T.J. Maxx and Marshalls, I'd definitely save my money.
Moreover, I'm always amazed at how overpriced it is online on ebay, amazon, and so on. The body wash hardly lathers and my boyfriend, who's a total anglophile, confessed that he had never heard of Pecksniff's until I told him about it. If you're going to splurge on body wash, I'd get Capri Blue. Otherwise, if you see Pecksniff's, I'd strongly advise you to move on, especially in this economy. There really is nothing to see here.
Oak Clothes + Finds in Kensington, MD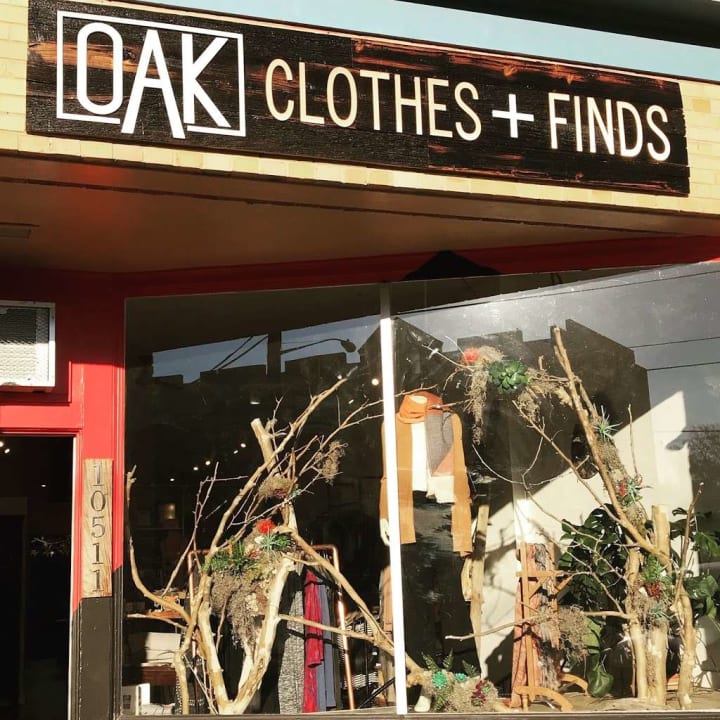 I was curious about this store, being that I always pass it on the way to the post office and back for one of my jobs. The owner is wonderful and if clothing and accessories are high on your priority list, I'd definitely take the time out to check it out. These are all very beautiful and unique handmade pieces that you can't find anywhere else. The only caveats are that everything is very expensive for the most part (I'd go in there with very deep pockets.), the Paddywax candles they have there are known for having very weak scents (When I collected and burned candles in the past, this was a no-go for me. If I'm spending extra money, I feel that the scent should be very present. Moreover, even a small candle — the only thing I was able to afford in there — smelled great, but it was still like $10 for this small candle.) and it's in an easy-to-miss location and spot and is not on a main road. It can easily be missed if you aren't paying attention.
OAK Clothes + Finds is located at 10511 Metropolitan Avenue in Kensington, MD 20895.
body
About the author
Stephanie is a writer who resides in Maryland with her boyfriend, their daughter, and their two orange tabby cats, Slam and Allie. She loves the beach, boardwalk, Barn 34's pancakes, and soft-serve ice cream in Ocean City, MD.
Reader insights
Be the first to share your insights about this piece.
Add your insights