The Updated List of the Best Body Washes and Scrubs for Every Type of Budget
Whether you're splurging or watching your budget, these body washes and scrubs are perfect for all kinds of budgets.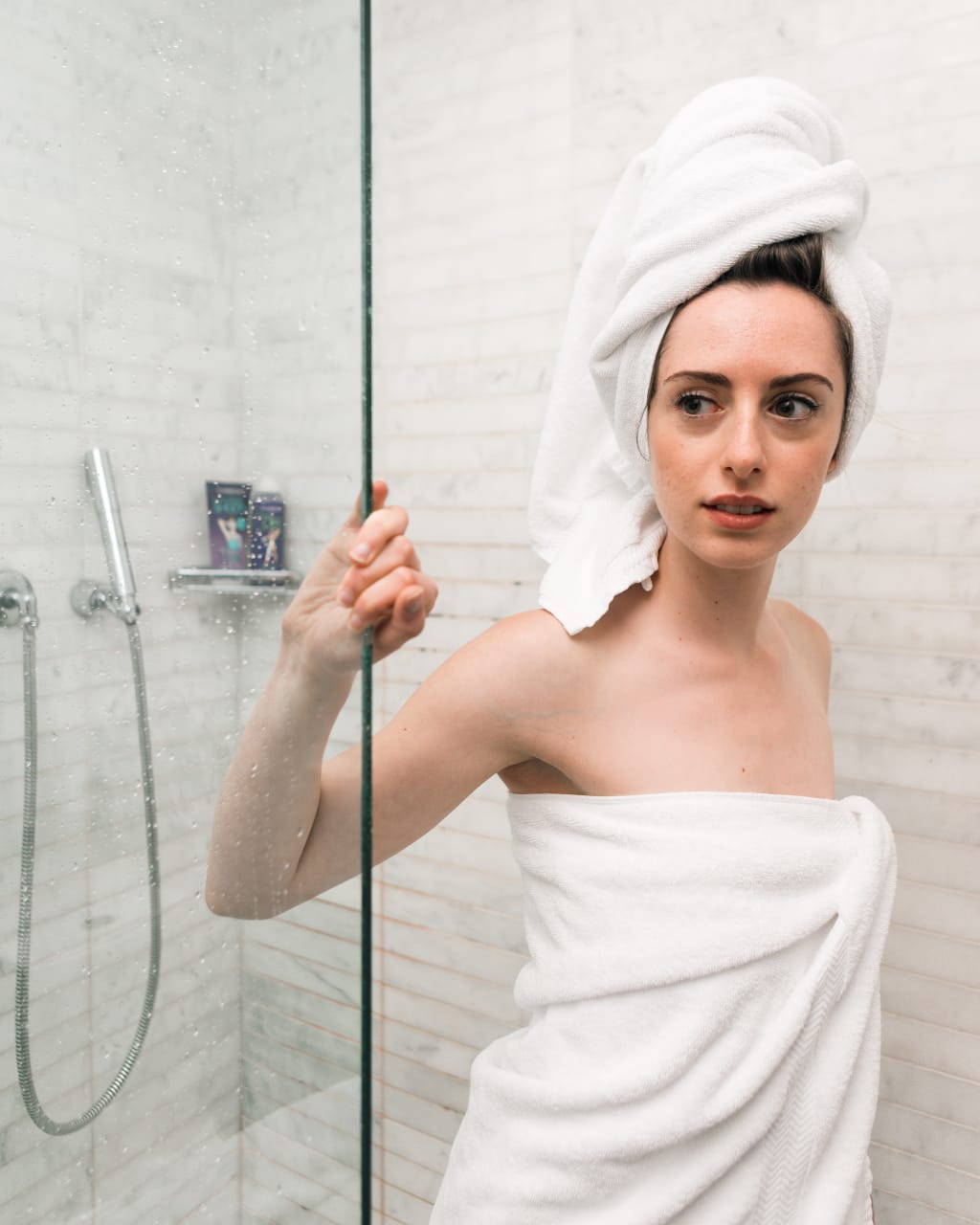 Attribution link: https://unsplash.com/photos/b2f0hXCgsdQ
I love my shower time. It's my time to unwind as I wash and exfoliate away the worries of the day, including yet another variant that is prolonging the misery of COVID and the uncertainty of the upcoming new year. Regardless of your budget, these body washes and scrubs will make you feel relaxed and refreshed and ready for a good night's sleep. And most of them are inflation-friendly too. How awesome is that?!
Mario Badescu A. H. A. Botanical Body Soap, 8 ounces, $8.48 (including shipping) at Nordstrom
Finally, my search was over for a body wash that captured the scent of grapefruit properly, which is a fruity and refreshing smell — and it has a wonderful foam and price point. I consider this to be their main scent and would try this one first out of the three Mario Badescu body washes that I'm going to discuss.
Mario Badescu Rose Body Soap, 8 ounces, $8.48 (including shipping) at Walmart
Rose is my least favorite scent. It's too overpowering. However, the price couldn't be beat. So I bought it. I was confident that I'd hate it and would have to give it away to someone in my small family/friend circle who loved rose. I was sorely mistaken. It's quickly becoming one of my favorite fragrances and body washes and the heavier smell is welcoming in these cooler months. In its body wash format, the scent is less overbearing than it usually is in perfume spray formats. It's an upper crust yet soothing smell. The color pink usually annoys me, but here, it happens to be a gorgeous translucent pale pink.
Mario Badescu Citrus Body Cleanser, 8 ounces, $10.45 (including shipping) at Bonanza
This one is last, but not least, in the Mario Badescu body washes I mention. One whiff of this citrusy sweet scent, and I was transported to my mom's birthplace, Brazil. The year was 1982 and I was four years old. I could see my feet through the clear and bright ocean water and our loving relatives spoiled us rotten — my mom and I — and made us feel like royalty. I can almost hear Sergio Mendes' "Mas Que Nada" in the distance...
Sunday Rain Mango + Coconut Body Scrub, 9.34 ounces, $13.43 (including shipping) at Urban Outfitters
I was becoming fed up in my quest for the perfect and affordable body scrub. I was loving Tree Hut's Tropical Mango Shea Sugar Scrub till about halfway through when shower water accumulated in the container and the contents became all runny and pretty much useless. While the consistency of Ahava's Deadsea Softening Butter Scrub was superior, the shea butter had an unpleasant, musty scent. Plus, the look of it was the equivalent of mashed-up porridge. Then I encountered Sunday Rain's Mango + Coconut Body Scrub and was pleasantly surprised! Both the scent and color make you feel like it's summer all year round — and the consistency is marvelous. Plus, the price is exquisite. Moreover, I'm all for anything that makes me feel like I'm back in Brazil, with my mom and our relatives, eating juicy and tasty mangoes while Antonio Carlos Jobim's "The Girl from Ipanema" is playing in the background.
Milk + Honey Body Polish, No. 5 Lemon Vanilla, 7 ounces, $34.45 (including shipping) at QVC
The owner of this line, Alissa Bayer, definitely accomplished what she set out to do in creating this, which is to make you feel like you've just emerged from one of those high-end day spas. This scrub is heavenly. It smells like pound cake and it leaves your skin feeling satiny, soft, and smooth. It actually leaves a magnificent sheen on your skin! It also lessens unattractive calluses on the hands and feet from working too hard.
If you're shaking your head in disbelief over the price, head over to Verishop, where the 1-ounce size is $12.88 (counting shipping).
Davines OI Body Wash, 9.46 ounces, $20.37 (including shipping) at LaLa Daisy
One sniff of this and I was back in my aunt's shower in Long Beach, California as a teenager in the summer of 1993. It's a fabulous spicy, cardamom kind of unisex scent. It's a wealthy scent that is indicative of a family that makes enough money to have a body wash regularly in their shower that costs over $20.
If the price has you running away, screaming, get the 0.40-ounce sample size at North Authentic (counting shipping) for $6.15.
Ouai Body Cleanser, 10 ounces, $29.68 (including shipping) at Nordstrom
This body wash, named after London's vibrant and historic Dean Street, where Mozart and Charles Dickens used to hang out at, is an uplifting, citrusy, and floral scent.
If the price of this makes you want to toss your hands up in frustration, get the 1-ounce size of it at Mercari for $7.99, including shipping.
L'Occitane Verbena Shower Gel, 8.4 ounces, $20.73 (including shipping) at Loja Glamourosa
In spite of hating the color yellow, as well as the smell and taste of lemon, the price won me over. This ended up being a nice and unexpected treat. The citrusy scent was a bright and cheerful one and I felt relaxed and rejuvenated during and after my shower. The bottle is gorgeous with the engraved leaf and cute silver snap-off cap. It's also perfect for both men and women.
Capri Blue Volcano Body Wash, 12.25 ounces, $24.91 (including shipping) at NRS
It's Capri Blue's signature scent — the one that started it all. The smell of sweet, sugary fruits will permeate your entire bathroom long after you shower. It's one of my favorite body washes and it feels like luxurious ribbons of silk on your skin.
Capri Blue Blue Jean Body Scrub, 12 ounces, $30 (including shipping) at Capri Blue
It's easily one of the best body scrubs out there. It's a beautiful, shimmery nude color and Blue Jean is my favorite Capri Blue scent. Yes, it'll remind you of your favorite, broken-in pair of blue jean shorts straight out of the dryer. The smell of fresh laundry and musk — they're comfortable and familiar.
Bioderma Atoderm Gentle Shower Gel, 33.80 ounces, $19.05 (including shipping) at ecrater
No need to look further for the right body wash for sensitive, easily irritated skin. It's a simple, clean unisex scent. If that's what you prefer, then you'll love this. Personally, I like my scents to pack a little more of a punch. However, the size of the bottle can't be beat. You'll have this for ages.
If the price point is still a little too steep for you, head over to Revolve, where the 100-ml size is $6.36 (factoring in shipping).
You don't need to be an heiress to enjoy expensive body washes and scrubs. I believe that luxury body washes and scrubs are essential in creating a spa-in-your-bathroom kind of experience and should be accessible to everyone — not only the privileged few. This is a great way of sampling some of these wonderful body washes and scrubs and without breaking the bank so you can figure out which ones you can't live without and are worth spending the extra money on in their larger sizes in the future.
body
About the author
Stephanie is a writer who resides in Maryland with her boyfriend, their daughter, and their two orange tabby cats, Slam and Allie. She loves the beach, boardwalk, Barn 34's pancakes, and soft-serve ice cream in Ocean City, MD.
Reader insights
Be the first to share your insights about this piece.
Add your insights