The Social Media Beauty Buys That Are *Actually* Worth the Money
These Social Media Picks Are Worthy of (Some of) Your Hard-Earned Dough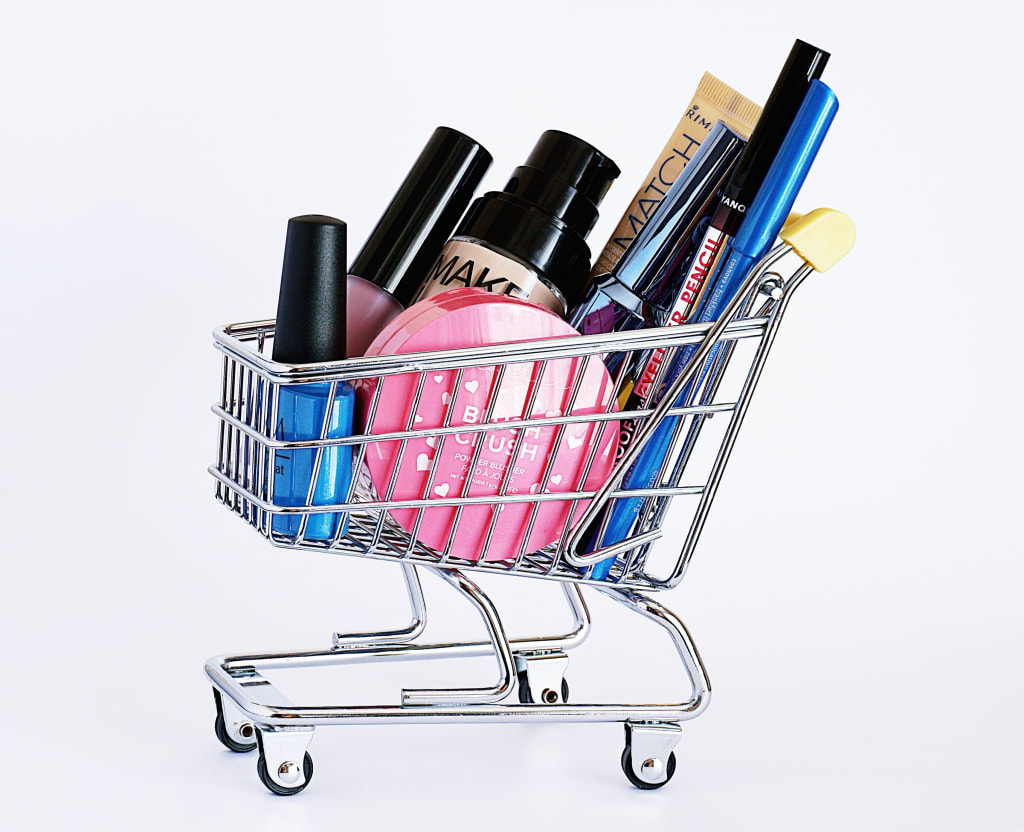 Most of us are aware that a lot of what we see on social media should be taken with a grain of salt.
Take it from me. I'm not only a writer but also a certified product marketing manager and a long-time user of social media as well. I'm a lot of things. And one of those lots of things is a beauty-obsessed shopaholic!
Whether it's on Instagram, Facebook, Pinterest, YouTube, or some other social media channel, I find all kinds of beauty products and related content flooding my social accounts daily.
It seems like every day (it's gotta be at least every week) there's some newly released, hyped-up beauty product that's being pushed by companies or influencers. There's either a new video from a beauty influencer using the product in a tutorial or an ad from a major beauty company pushing said product.
As a marketing professional, I can't totally blame them though. I mean, how else are they gonna let people know how awesome a product really is? Via carrier pigeon? Via horse and buggy?
Sure, there are other marketing efforts besides "The 'Gram" or TikTok that work wonders, but social is where it's at my friends. It's been one of the top marketing strategies for years now because it's the one place where everyday consumers like you and I spend a majority of their time. So, it only makes sense there's a lot of ads and tutorials and product pushing, but it also makes a lot of us wonder, "Is this really a good product? Or is this all just to make sales?"
In the sea of social media madness, it can be hard to pinpoint which beauty products are really worth your hard-earned cheddar and precious time. Well, fear not! I'm here to help give you ten suggestions for your next beauty buys! And, I'm gonna do you one better by also recommending other products by some of the brands mentioned that I believe are just as deserving as the primary suggestions, as well as some information and personal thoughts about each brand.
Without further delay, let's get to it, shall we?
1) Laneige Hypoallergenic Cica Sleeping Mask ($34)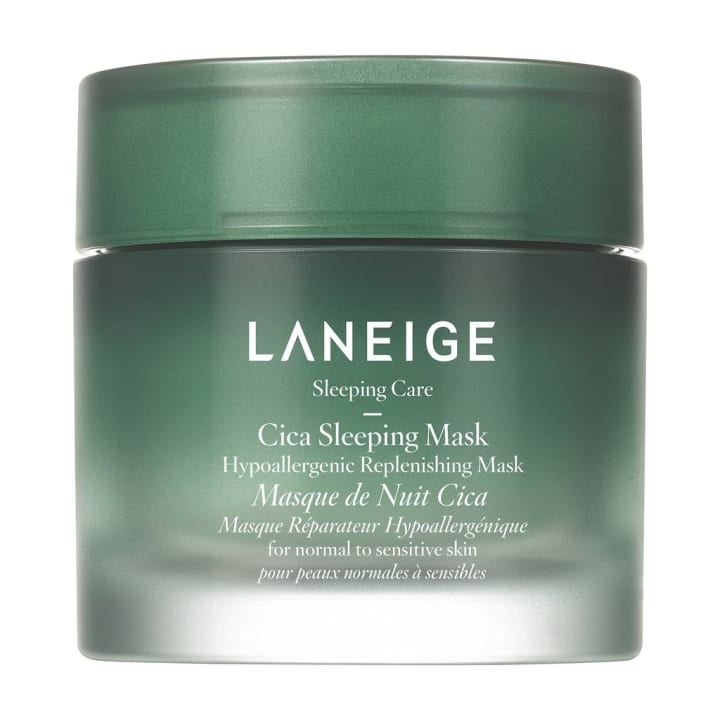 I'm a sucker for a good face mask, especially one that I can wear overnight.
The product description for this sleep mask says it's meant for normal to sensitive skin. But, I have dry combination skin and am prone to the occasional breakout on my chin. (Especially prone to them since we've all had to wear masks whenever we go out.)
Despite that, I decided to give it a try after seeing so many rave reviews in the comments section on websites and social media posts. And, I've loved it since the first night I used it. It feels so calming on my skin, moisturizes like a dream, and has tea tree oil in it (which is great at preventing and fighting acne BTW). It also comes with an adorable little spoon, making application effortless. You don't have to worry about putting too much on or dipping your fingers in the jar.
I wake up with such dewy, hydrated skin every morning because I use this as the final step in my nighttime skincare routine. And it just might be worthy enough to become the final step in yours.
Other Great Laneige Products:
- Laneige Lip Sleeping Mask ($22)
- Laneige Eye Sleeping Mask ($34)
- Laneige Glowy Makeup Serum ($32)
2) Fenty Beauty by Rihanna Gloss Bomb Universal Lip Luminizer ($19)
When I first heard Rihanna was coming out with her own beauty brand back in fall 2017, I thought, "Oh, geez. Heeere we go! Just what we need. Another beauty brand. Psshh….. ok, when does it come out and where can I buy this stuff? I want answers, damn it! Tell me more RIGHT MEOW!!"
I was a little skeptical at first when everyone on social raved about the majority of her product line. Especially since so many shades in her products are considered universal shades. It's not that I didn't trust Rihanna to come through and deliver such amazing, versatile products. It's just that I know initial product launches can go wrong in many, many ways, especially after offering such high expectations for the product(s).
But, I knew I had to try something. So, I tried the lip luminizer and it's the best lipgloss I've ever owned. I wasn't a fan of the original, first-released shade "Fenty Glow," as it didn't look as good on me as I hoped it would. But I loved everything else about it.
I'm currently on my second tube of the shade "FU$$Y," which is a neutral shimmering pink. My lips are a neutral pink tone, so this shade is a pretty good "nude" lipgloss for me.
The brand's packaging is stylish, yet simplistic, and feels high-quality. The gloss itself is the most quality gloss I've ever used. It's not super sticky or tacky, it glides on smoothly, and lasts a long time compared to other glosses. It doesn't have a funky smell or taste to it either.
The Fenty Beauty by Rihanna Lip Luminizer is an amazing addition to anyone's makeup bag and is sure to make your lips, dare I say, "shine bright like a diamond."
Other Great Fenty Beauty by Rihanna Products:
- Fenty Beauty by Rihanna Stunna Lip Paint Longwear Fluid Lip Color ($25)
- Fenty Beauty by Rihanna Sun Stalk'r Instant Warmth Bronzer ($30)
3) Anastasia Beverly Hills Brow Wiz Pencil ($23)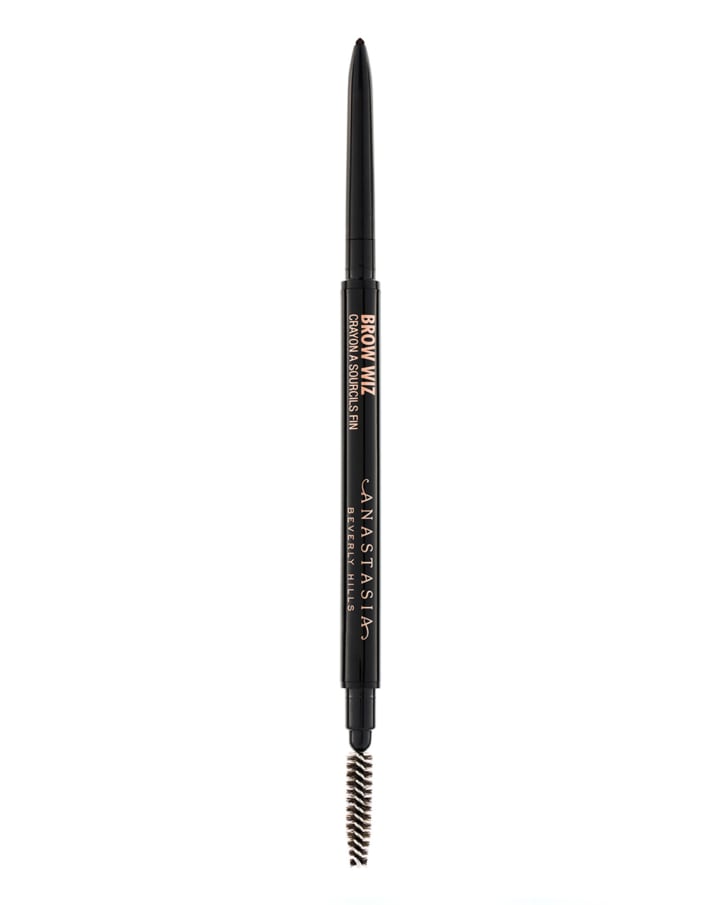 I'm fair-skinned and have very dark hair (in case you couldn't tell from my Vocal Media profile picture). While I love my assets, there's one makeup issue every fair-skinned individual with dark hair runs into: finding the right colored brow products.
When I first experimented with styling my brows, I'd either have brows that were too light and warm-toned or brows that were almost black. Until I found the Anastasia Beverly Hills Brow Wiz in Medium Brown (formerly Medium Ash), I had serious trouble properly styling my brows. Not only is the shade right for me, but the pencil doesn't leave me with those tiny clumpy streaks of product like some other brow pencils do. Streaky, clumpy brows are *not* on fleek.
Anastasia Beverly Hills has garnered a lot of popularity over the years thanks to YouTubers and Instagram influencers. They're mostly known for their brow products, but also have some amazing highlighter palettes and liquid lipsticks as well.
If you're having trouble finding a superior brow pencil that glides smoothly and comes in a wide range of shades, your best bet might be the Brow Wiz.
Other Great Anastasia Beverly Hills Products:
- Anastasia Beverly Hills Moonchild Glow Kit ($40)
- Anastasia Beverly Hills DIPBROW Gel ($9-$20)
- Anastasia Beverly Hills Clear Brow Gel ($9-$20)
4) Kiehl's Since 1851 Creamy Eye Treatment with Avocado ($32-$50)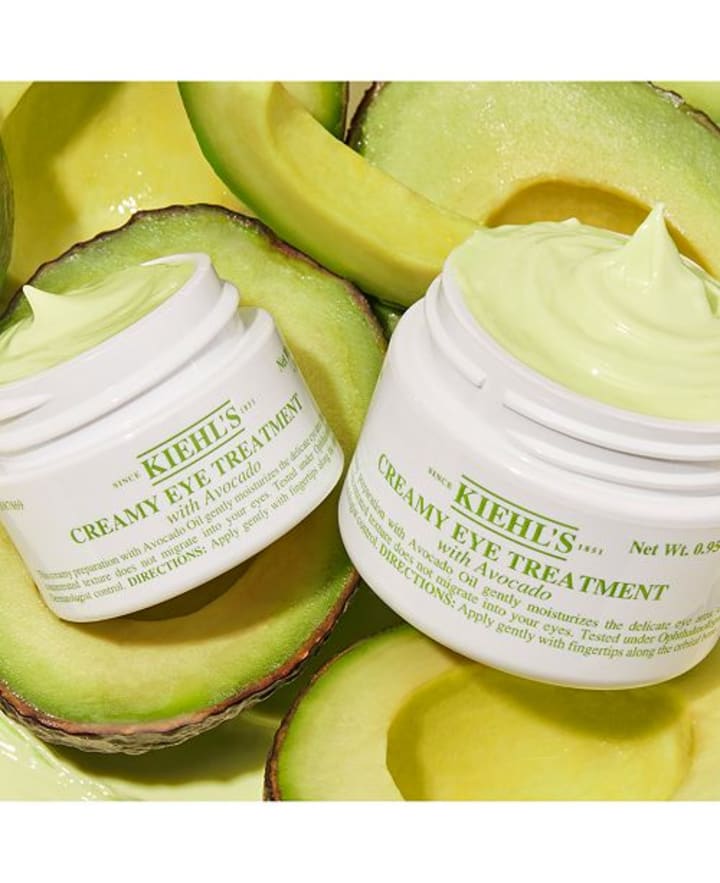 I put off purchasing this one for a long time. Not only was I skeptical that an eye cream can be so hydrating and amazing, but the price tag made me hold off for a while too.
I'm glad I finally caved in, and so are my under-eyes. As I mentioned in the first product pick on this list, I have dry combination skin. And, my under eyes get extremely dry. Probably drier than the Sahara Desert. Probably drier than Spongebob and Patrick in that one episode where they convinced Sandy they could survive on land.
My under eyes were so dry that no eye cream on the market could rid them of their pesky little annoying flakes (pesky little annoying flakes that were much more noticeable with color corrector and concealer on top)... until I bought this one.
I'd seen Facebook ads and have read rave reviews about it throughout the internet so many times before, but I wasn't sure if it lived up to the hype or not. I can attest that it indeed lives up to the hype.
It not only hydrates the under-eye area effortlessly, but it also doubles as a primer for under-eye makeup. It has an amazing texture to it that's meant to hydrate skin and grip makeup all at the same time.
If your under-eyes seem drier than the Sahara Desert or a sea creature out of water, maybe you should give this Kiehl's eye cream a chance too.
Another Great Kiehl's Since 1851 Product:
- Kiehl's Since 1851 Ultra Facial Cream ($22-$55)
5) Peace Out Pores Oil-Absorbing Pore Treatment Strips ($19)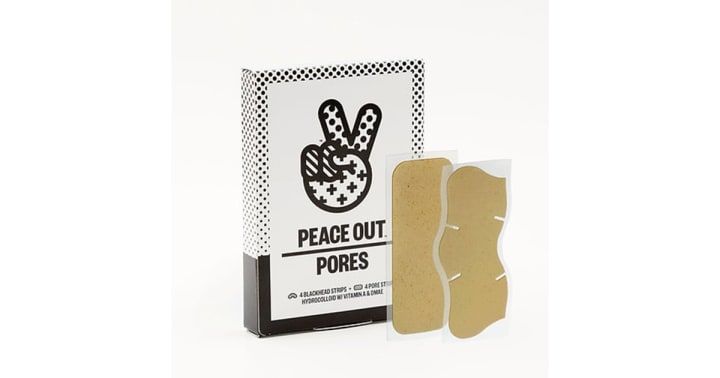 Months back, somewhere near the end of "the year none of us wants to mention ever again," I saw a YouTube video from Beauty Insider demonstrating these advanced technology pore strips.
I knew traditional pore strips were awful for the skin barrier, as they could easily pull and damage it. But, when I saw that dermatologists actually approved of these rather than old-school pore strips, I figured I'd give them a chance.
I'd seen Peace Out products at Sephora before but neglected to ever try anything from them. I'm glad I tried these strips and they've become a part of my Friday night nightly skincare routine. After doing all of my skincare, I wet my nose and chin to rinse any excess product off. I pat the areas completely dry and put these on before I go to bed. Seven, eight hours later, I wake up with clean skin and a gross, fascinating "show."
It's really gross but really cool to see all the gunk these babies soak up overnight.
If you like looking at grossly satisfying stuff first thing in the morning and want to improve your skin all at once, then you've gotta try these pore strips from Peace Out.
(I haven't tried any other products from Peace Out, so unfortunately I don't have any other product suggestions. Just keepin' it real.)
6) Treat Beauty Jumbo Lip Balm ($14)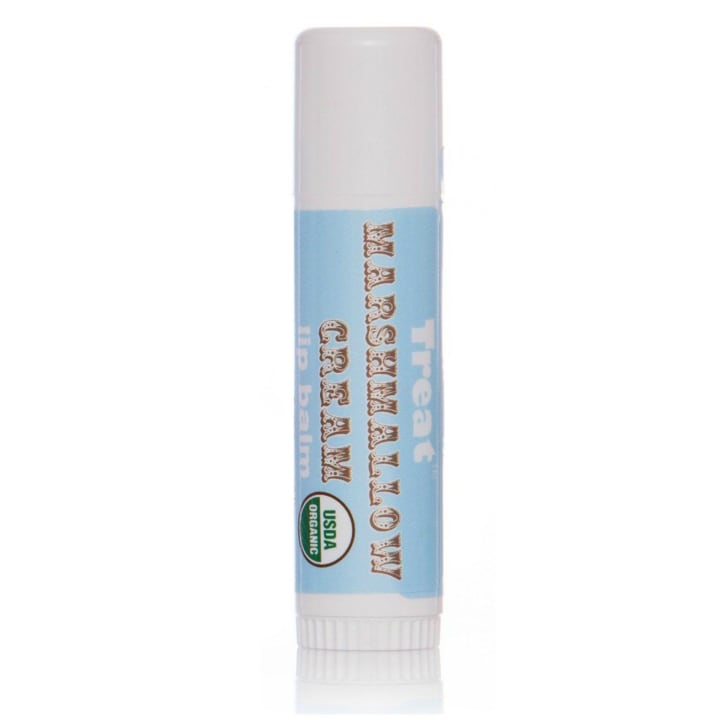 Kandee Johnson made the Treat Beauty Lip Balms popular starting as far back as 2012 when she started mentioning them on her YouTube channel.
In 2015, she made the flavor "Marshmallow Cream" one of the most popular flavors after she said it was her most used lip product for that year. "Marshmallow Cream" is still a top seller today.
At $14 a tube, I was worried about spending so much on one lip balm. I trusted Kandee as I've used other products she's mentioned since she first started her channel. I was just so used to buying two-dollar chapstick at the drugstore or Target all the time, that the $14 price tag seemed a little steep compared to what I was used to.
But, I find the price worth it after finally trying it a few years back. The lip balm contains a natural moisturizer (coconut oil) along with other natural ingredients. I don't have to swipe the chapstick on back and forth like windshield wipers to moisturize my lips. And, I don't have to reapply it as often as regular chapstick. Plus, the wide range of flavors taste amazing.
Prefer chapstick that requires fewer applications? The Lip Balms from Treat Beauty can certainly help you with that! And, I forgot to mention, one tube lasts for months.
My Favorite Treat Beauty Flavors:
(I haven't tried any other products from Treat Beauty, so unfortunately I don't have any other product suggestions. Again, just keepin' it real.)
7) Becca Skin Shimmering Perfector Pressed Highlighter ($22-$38)
YouTuber and beauty influencer Jaclyn Hill made the brand's pressed highlighters insanely popular through her YouTube channel. She even has a shade she helped curate with the brand, called "Champagne Pop," which happens to be the brand's bestselling shade.
"Champagne Pop" is a universally flattering gold shade and is one of my favorite Becca highlighter shades. I also like "Pearl" and "Prismatic Amethyst."
What I love about these highlighters is how long the containers last. Most of all, I love that these add a very nice glow to your skin, that looks natural (so long as you don't apply too much product with a heavy hand). They're not glittery or fake, Becca highlighters add an ethereal glow to your face.
I've gotten many compliments on how beautiful my skin looks whenever I wear the highlighter. It looks great over makeup or even on its own.
If you prefer a highlighter that doesn't look like it's a trail of glitter, try the Becca highlighter to get the perfect glow.
Another Great Becca Product:
- Becca Under Eye Brightener & Color Corrector ($32)
8) Lash Star Heated Lash Styler ($24)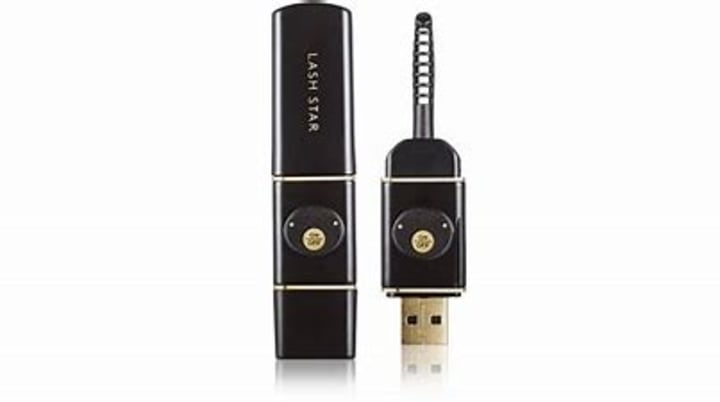 I first heard about this product early last year when I watched a Wayne Goss tutorial on his YouTube channel. I couldn't find the original video, but I remember it was about a technique that would help keep your lashes curled all day long. And, this little gem was part of the final step in said technique.
I was a little hesitant about applying a "hot tool" so close to my eyes, but it wasn't as bad as I thought it would be. It's just a little warm when using it. It's a weird feeling a first, but you get used to it pretty quickly.
If you'd like to keep your lashes in place all day with the help of a heated lash curler, the Lash Star Heated Lash Styler is an excellent choice. It's great to use at the end of your lash routine, then apply another coat of mascara afterward to keep your lashes curled all day long.
(I haven't tried any other products from Lash Star, so unfortunately I don't have any other product suggestions... do I need to say " just keepin' it real" again?... or would that just kill it?)
9) Benefit Cosmetics Roller Lash Curling & Lifting Mascara ($13-$26)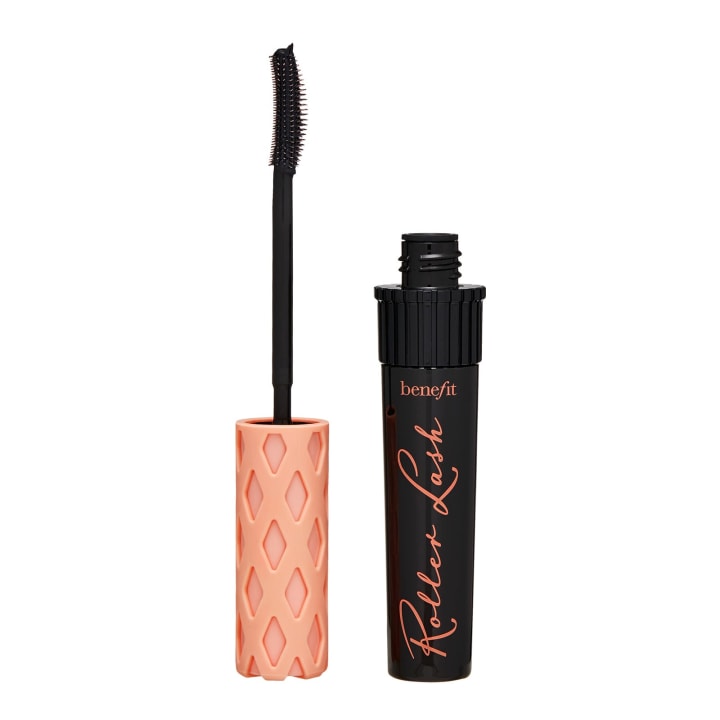 This mascara was made famous by none other than beauty influencer Jeffree Star.
Star is not only known for spilling the tea on his YouTube channel, but also for spilling some of his favorite beauty products, which include this Benefit Cosmetics mascara.
One of my best, dearest friends is a fan of Star's YouTube channel, and after hearing that this was his favorite, she tried it out and told me how much she loved it. She wanted me to see how amazing it was, so she convinced me to try it also.
And, I have to say I'm hooked. I see why Star, my best friend, and so many others love this mascara. It's great for sensitive eyes (which I have), it's long-lasting, it doesn't flake, and it's pretty easy to take off at the end of the day.
Do you like mascara that doesn't budge, but is gentle enough to take off at the end of a long day? If so, the Benefit Cosmetics mascara just might be the right mascara for you.
(Side note: on March 20th, 2021, Star released his first mascara from his brand Jeffree Star Cosmetics, called F*ck Proof Mascara. Of course I had to order it, and I'll be sure to post my thoughts on it on one of my social accounts once I've tried it.)
Other Great Benefit Cosmetics Products:
- Benefit Cosmetics Hoola Matte Bronzer ($17-$44)
- Benefit Cosmetics Watt's Up! Champagne Cream Highlighter ($30)
10) Urban Decay All Nighter Long-Lasting Makeup Setting Spray ($33)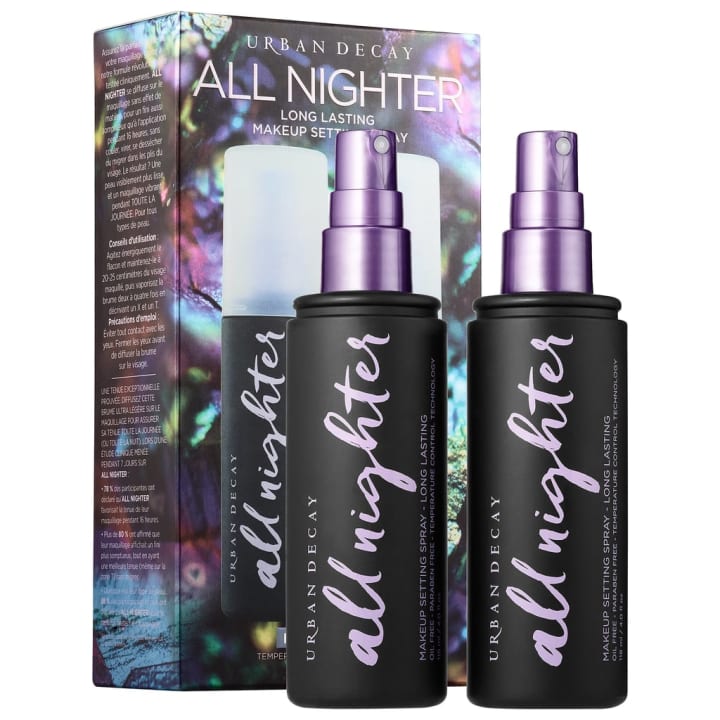 I practically live and breathe Urban Decay cosmetics. I've been using their brand since I was a freshman in high school and I regularly use quite a few of their products.
The color-range and wide variety of products has made me a fan of this brand for well over a decade. Urban Decay offers high-quality, durable beauty products, with a fun, rebellious packaging design that easily catches the eye.
This setting spray is beloved by makeup lovers everywhere. And, it's made quite a few appearances on social from beauty influencers and the brand itself.
When I watched Beauty Insider demo setting sprays in a video of theirs, I was right both times: I knew this spray would be picked as one of the demos and I knew it would win the Best Setting Spray competition. There are many setting sprays out there that are good, but not nearly as good as All Nighter from Urban Decay.
The one con I have about this setting spray is I wish the nozzle wasn't just a regular nozzle that has "streaks" of product/spray coming out of it. I feel like it would coat my face and makeup more easily if it had an aerosol type of nozzle instead. That way, a finer, more even mist would set my makeup. But, I still love the formula and that's what matters most.
Who wants their makeup to move around and get funky by the end of the day (or before lunchtime)? Nobody!! Help your makeup stay in place with this setting spray from Urban Decay.
Other Great Urban Decay Products:
- Urban Decay 24/7 Eyeliner Pencil ($22)
- Urban Decay Eye Shadow Primer Potion Original ($13-$24)
- I also have and LOVE the Naked Smoky Eyeshadow Palette... sadly, it's no longer available (Please, Urban Decay, if by chance you're reading this, bring it back!! Pretty please with sugar and cherries and sprinkles on top!... I'll love you forever and ever.)
11) A BOUGIE BONUS: Patrick Ta Major Glow Setting Fan ($26)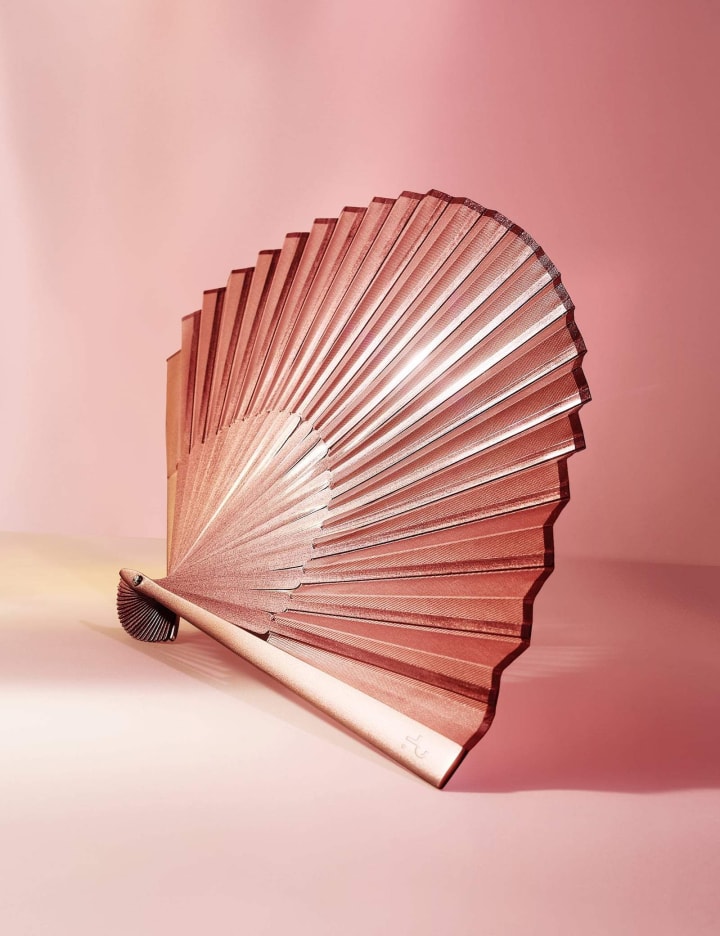 Yeah, I know. I said ten product suggestions. But, I like quality and quantity, and I'm pretty sure you like both too.
Let's face a cold, hard truth: Sometimes, you just gotta be a little bougie.
This rose gold setting fan is a bougie product that's well worth it. It's great at helping the Urban Decay setting spray mentioned above dry quickly and keep makeup in place. I also love using it during the summer when I'm stuck at home. It sucks not having A.C., but this helps make it suck a little less.
The relatively new beauty brand was founded and created by YouTube beauty influencer Patrick Ta. He's presented many demos using products from his line on his YouTube channel. I first heard about the brand from Sephora's YouTube channel when they first advertised the brand's arrival to their website and stores. When I saw that bougie ass fan, I knew I had to get it.
I have to give the brand full credit for how beautiful and trendy the packaging is. It's simple and stylish and the rose gold hue across the entire brand gives it a little extra oomph. Product quality aside, I've gotta give Patrick Ta an A for packaging design.
If you wanna keep cool in the summertime and flawlessly set your makeup, while also being a little bougie, the rose gold fan is the fan for you!
Another Great Patrick Ta Product:
- Patrick Ta Major Glow Lip Shine ($22)
Conclusion
Be wary about what you buy, especially when it comes to hyped-up products floating around social media. Your money is precious!
But, also be open, and be willing to try new things. You never know what you might find. Always go with your gut and look at product reviews on official websites before you buy.
Here's a recap of the popular social media beauty products recommended by yours truly:
1) Laneige Hypoallergenic Cica Sleep Mask ($34)
2) Fenty Beauty by Rihanna Gloss Bomb Universal Lip Luminizer ($19)
3) Anastasia Beverly Hills Brow Wiz Pencil ($23)
4) Kiehl's Since 1851 Creamy Eye Treatment with Avocado ($32-$50)
5) Peace Out Pores Oil-Absorbing Pore Treatment Strips ($19)
6) Treat Beauty Jumbo Lip Balm ($14)
7) Becca Shimmering Skin Perfector Pressed Highlighter ($22-$38)
8) Lash Star Heated Lash Styler ($24)
9) Benefit Cosmetics Roller Lash Mascara ($13-$26)
10) Urban Decay All Nighter Long-Lasting Makeup Setting Spray ($33)
11) BOUGIE BONUS: Patrick Ta Major Glow Setting Fan ($26)
I hope you enjoyed reading this and I hope you find something on this list that will become a beloved, permanent part of your beauty collection.
I'd love to hear your feedback on this post or about any of the products on this list. You can follow me on Instagram and/or like my official Facebook page, and let me know what you thought.
Take care and stay healthy and safe!
product review
Hi! I'm Jenna!
I write horror, politics, romance, true crime, self-help, and much more. Whatever I'm in the mood for, I'll write about it.
I'm a polymath, and I've always got a notebook with me. I love writing!
Follow Me on Social: @jennaguig
Receive stories by Jenna McGuigan in

your feed