The New DIY Facial
A spa facial at home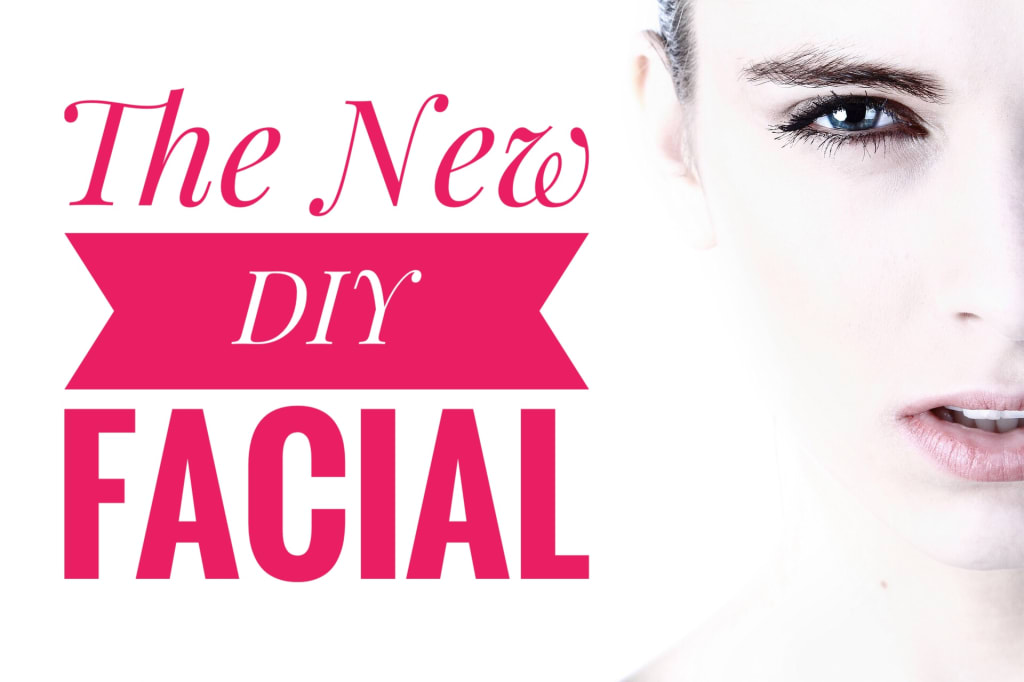 Apart from a full body massage, the facial is the ultimate in luxury beauty expenses. A day at the spa or salon having a facial can be a relaxing and rejuvenating experience. They can make your face glow, and keep your skin looking young and healthy. But they don't all come cheap. In fact some can cost a small fortune with all the various things they can now do. They are a luxury that many can't afford on a regular basis. Luckily facials are super easy to recreate at home, so that you can have that fresh salon glow whenever you want, and here's how:
What you'll need
Cream Cleanser to suit your skin type
Cotton pads or sponges—this is personal preference
Rose water or another toner of your choosing
Face exfoliant or facial exfoliating brush
Face mask to suit your skin type (or make your own from ingredients in your home)
Skin-nourishing facial oil for your skin type
Skin-appropriate moisturiser
How to:
Remove all make up or excess face oil using cleansing cream. Work the cleanser in with your fingers, using small circular movements over the skin as if to massage the skin. This will increase the blood flow to the skin and help to relax the muscles. Rinse with cotton pads and warm water (not hot).
Using the same circular motion, work in the facial exfoliant. Be gentle and avoid the delicate eye area. If using an exfoliating brush, then use a little cream cleanser, and move in small circles and work your way around the face. Remove with cotton pads and warm water. Pat skin dry.
Apply your chosen face mask with fingers or a dedicated mask brush or spatula you may have. At this point, if you haven't already, it's nice to play some good music, and then lay back and close your eyes for ten minutes. Spa music can be found online for free. If you wish, you can also add eye pads. Simply soak two cotton pads in rose water, and gently lay over closed eyes. This is lovely and refreshing on the eyes too.
When you are ready to remove the mask, soak it off gently with warm water. Once removed, splash the face with cold water to keep it feeling fresh and to wake you up a little.
Put some facial oil onto the tips of your fingers. Then tap fingers in a pitter-patter motion over your entire face. This will help to stimulate the skin in a gentle way, and could help to firm skin. Continue this motion for up to five minutes.
Apply moisturiser to the face, but do not drag the skin. Use a gentle patting/padding motion to distribute it evenly over the face using your fingers.
If you can avoid applying makeup for the rest of the day. The aim is to let your skin settle, and for the oils and moisturisers to sink in and do their work.
By now you should have a wonderful dewy glow that looks like you have spent the afternoon at the spa. This facial is perfect any time for home or away, and can be done once a month to help keep your skin glowing. Getting into a good routine of a facial regularly, you should start to see an improvement in your skin's overall look. Aim for once a month, or if you have an occasion coming up then you may wish to include a few extra sessions. If you are unsure what your skin type is, then there are plenty of surveys online that can help you discover this so that you can choose the products best suited to you. Have a happy facial day.