The Natural Stuff Series: This Black-owned Australian Beauty Brand is Serving us All-natural, Cruelty-free Goodness
Iftiimo is an all-natural skin and haircare brand based in Australia. It's Black-owned and owned by clinical research professional Qatan Sagaale.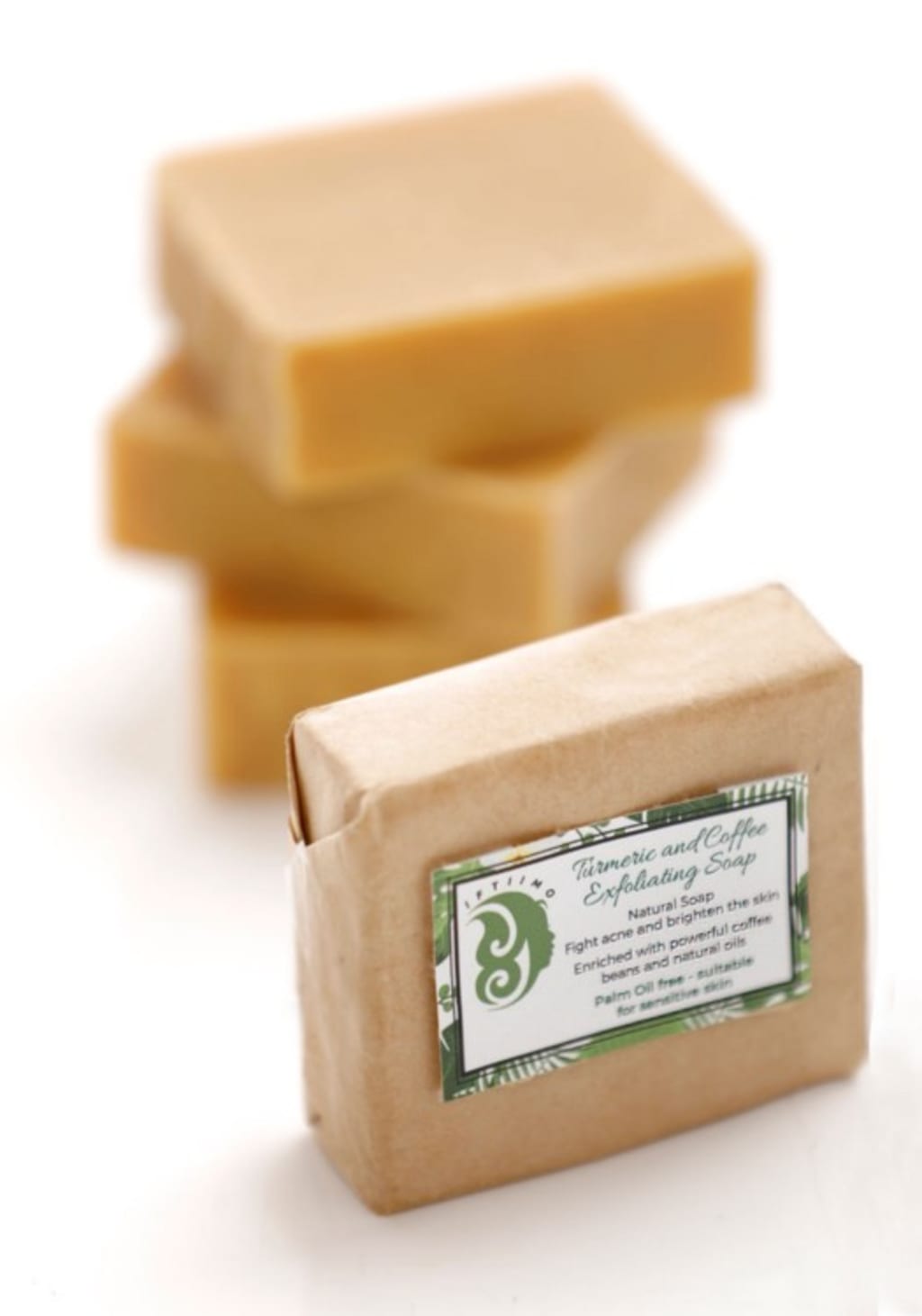 Turmeric and Coffee Exfoliating Scrub
I came across this really interesting brand called Iftiimo recently, after reading their brand story, I got to know that the word 'Iftiimo' means 'light' or 'glow' in the Somalian language which I found highly inspirational and beautiful. I love naturally derived skin and haircare products so I delved deeper into the brand and got to know that it was founded by a passionate beauty enthusiast and clinical research professional, Qatan Sagaale.
There are not many well-known, Black-owned skincare or haircare brands in Australia so I was intrigued by what they had to offer. Qatan has a deep interest in natural beauty and the power of natural ingredients to eliminate skin and hair issues; such as dryness and hyperpigmentation which is a major problem for many people of colour.
After conducting lots of research and pondering over ideas and formulations, Iftiimo was born. Qatan handcrafts high-quality, well-thought-out haircare and skincare products that contain nourishing, healing and protective ingredients.
Qatan was inspired to create Iftiimo the brand after feeling frustrated about the sheer lack of high-quality, effective natural skincare and haircare products out there. Also, products that were suitable for people of colour were difficult to find in Australia so, she decided to create her own range. An effective, skin and hair first range of products that promote healthy, nourished skin and hair.
Iftiimo launched in April 2019 after deep research into the best and most powerful natural ingredients. Qatan also received excellent feedback from friends and family about the effectiveness of her debut product, the Conditioning Hair Growth Oil. It remains one of the most popular products in her range of skincare and haircare products that are available from the official Iftiimo website.
After receiving such great feedback about the Conditioning Growth Oil, more products were launched. For example the Brahmi + Amla Hair Oil, a nourishing oil made with Indian Gooseberry oil and Brahmi which are both powerful ingredients that nourish and protect the hair.
There are potent antioxidants in Brahami that reinforce blood vessels to stimulate hair growth and nourish the scalp.
Indian gooseberry is packed full of phytonutrients, vitamins and minerals that promote oxygen flow and boost blood circulation. Indian gooseberries are also high in vitamin C which promotes collagen production and stimulates hair growth.
For the skin, Iftiimo produces highly effective turmeric and coffee exfoliating soap that works to reduce hyperpigmentation and rough-dry, skin. It helps to eliminate cellulite, acne scars and skin blemishes.
Iftiimo's products are luxurious, cleansing, nourishing and protective. One of the things I love about Iftiimo is the fact that all products are cruelty-free, with no testing on animals meaning that they are suitable for vegans and vegetarians. Iftiimo's mission is to create high-quality, organic products that people trust and love.
Merging ancient African and Ayurvedic herbs, oils, butter and oils, sustainability is vital for Iftiimo. All ingredients are sourced responsibly with a goal to stabilize communities and prevent the destruction of the communities that produce the raw materials that go into making Iftiimo's clean and natural skincare and haircare products.
Qatan is a true example of a female boss as she continues to work in the clinical research field and manage her brand, she is a passionate advocate for natural skincare and haircare products. I look forward to seeing what's next for the amazing brand that is, Iftiimo.
As Black-owned brands continue to emerge and expand, it is vital that we, as a community continue to support established and up-and-coming brands that produce impactful, high-quality products like Iftiimo and other brands like it.
Why Iftiimo?
Here are some reasons why should consider using Iftiimo products:
-High-quality
-All-natural
-Cruelty-free
-Vegan
-Sustainable
-Responsibly Sourced
-Female-owned
-Black-owned
Visit Iftiimo on their official website>>> Iftiimo website