The Instagram Artists You Should Definitely Know About
Add a lil colour to your life.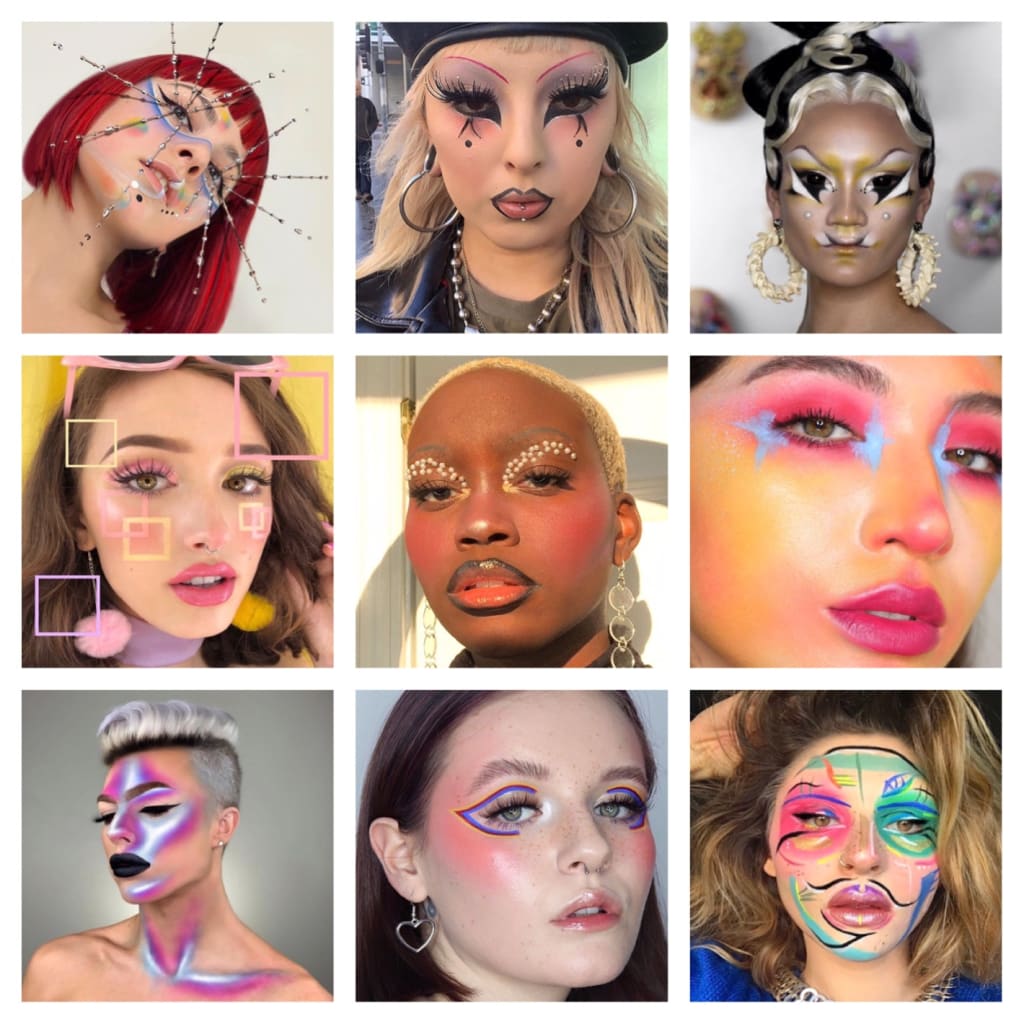 In the midst of the YouTube beauty gurus and make up tutorials, it's only normal for more and more artists feel comfortable enough to express themselves. You too can give full rein to your creativity and the best thing is you don't have to be a professional make up artist to do so. All you need is an open mind, perseverance and a need to have fun! These next makeup artists are poppin' on the inter-webs and you should definitely follow them for your daily dose of make-up inspiration. As James Charles would say, "Unleash your inner artist."
Anythingforselenaas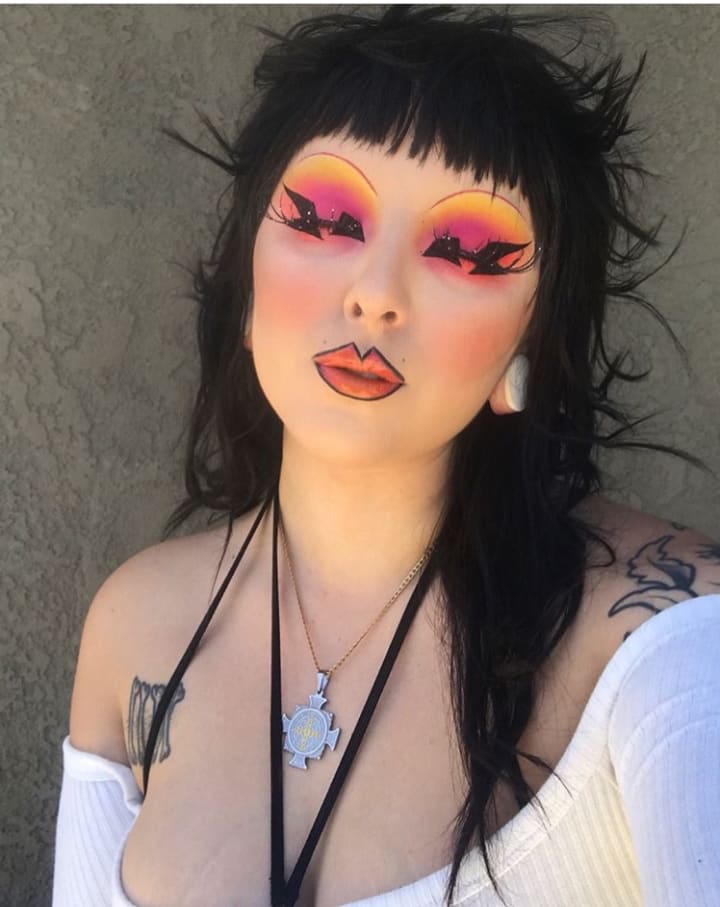 Having risen to internet fame thanks to her intricate, unorthodox eyeliner looks, anythingforselenaas has trail blazed her own way into mainstream make up brands. Her looks makes you think of a 90s chola mixed with a glamourous circus clown, which has landed her collabs with Kat Von D and Sugarpill. She has also been very vocal about how haters react to her make up on the street. If there's one thing I've learned from her, it's that it always pays off to be yourself.
Ninademont
Her Instagram page is something halfway between pop art and a fever dream, full of vibrant colours and the odd intricate face paint of an inanimate object. Simplistic enough to encourage you to try it, but bold enough to feel like an experienced make up artist, ninademont is a constant inspiration.
Isshehungry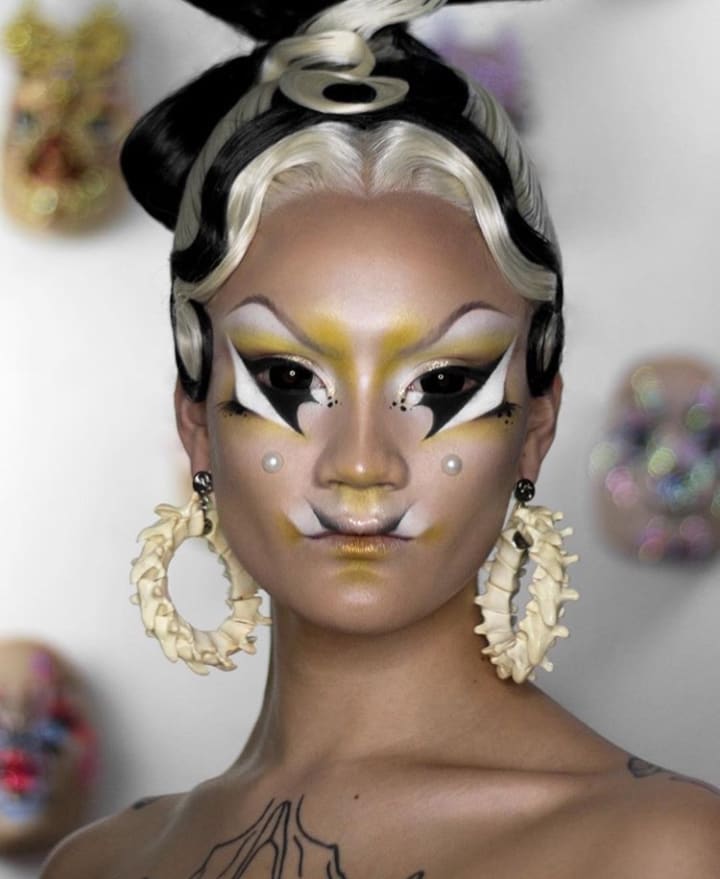 Isshehungry completely revolutionised Instagram by doing looks originally inspired in creepy crawlies. His intricate burlesque creations are reminiscent of a more refined Cirque du Soleil and his signature stamp has catapulted him into online popularity. He's starred in multiple fashion campaigns and YouTube videos and he's usually seen hanging out with other drag queens, but there's just nobody that can steal his spotlight. Perhaps you won't be recreating his looks anytime soon, but he's a constant reminder that make up is so much more than mascara and lipstick.
Sweetmutuals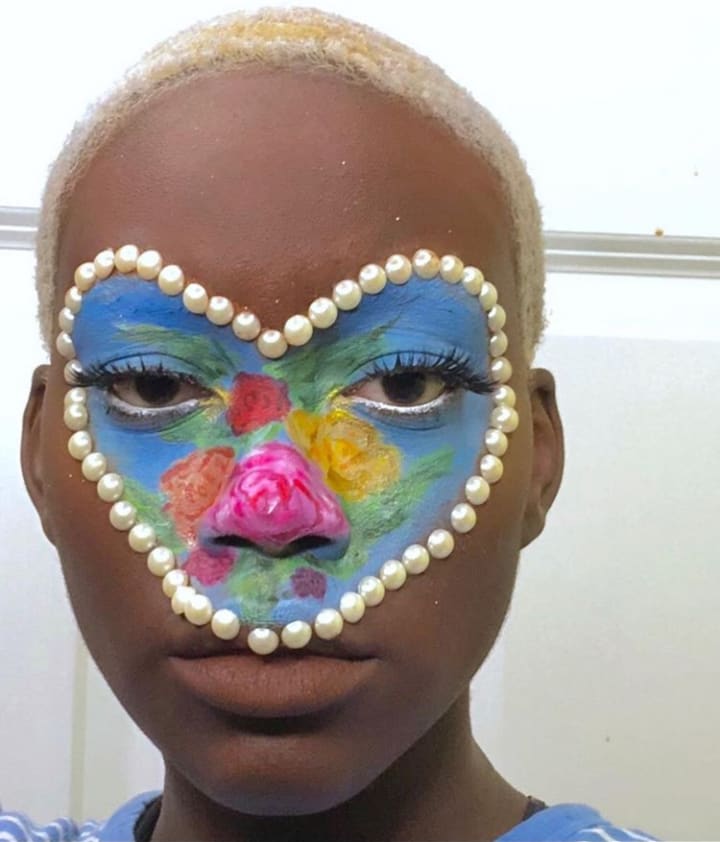 The versatility of this beautiful make up artist is astounding. Joining the club of not following the rules, sweetmutuals truly uses her face as a canvas and her make up products as oil paint. She isn't scared of letting her imagination run free and create extraordinary looks. From the Louis Vuitton logo trademark, to pearls or flowers appliqués, to an Evian water bottle her imagination knows no bounds. Having only started her Instagram account back in November, I can't wait to see what she comes up with in the future.
Esantoinette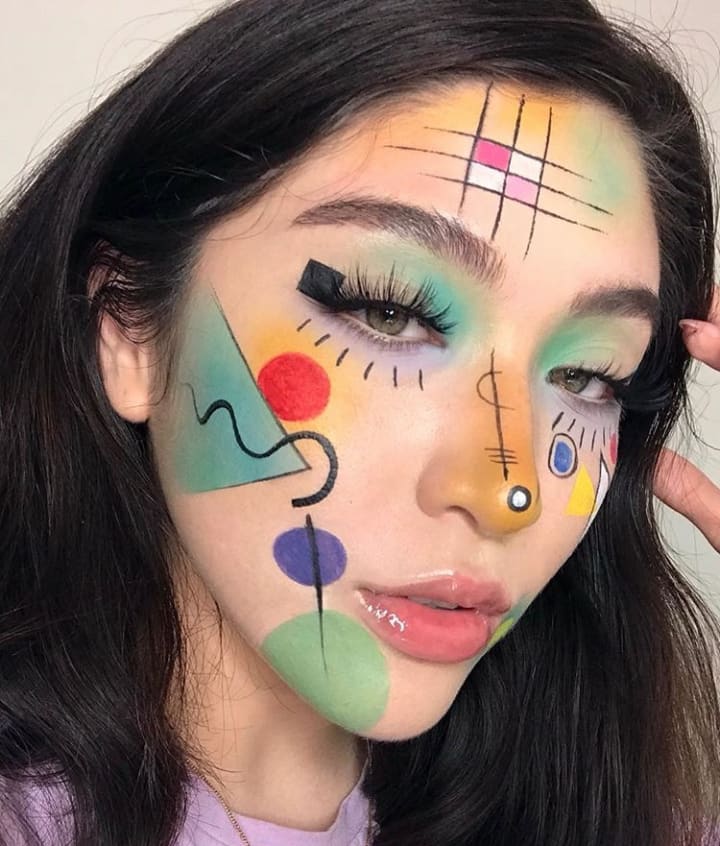 Pastel colour queen, esantoinette makes you feel like you've stepped into a candy dream fantasyland with her soft yet vibrant looks. She seems to be an abstract painting come to life and what's even better, she does it in complete and utter harmony. As the actual personification of spring, she'll definitely make you ditch the subtle nude look!
Vesperucca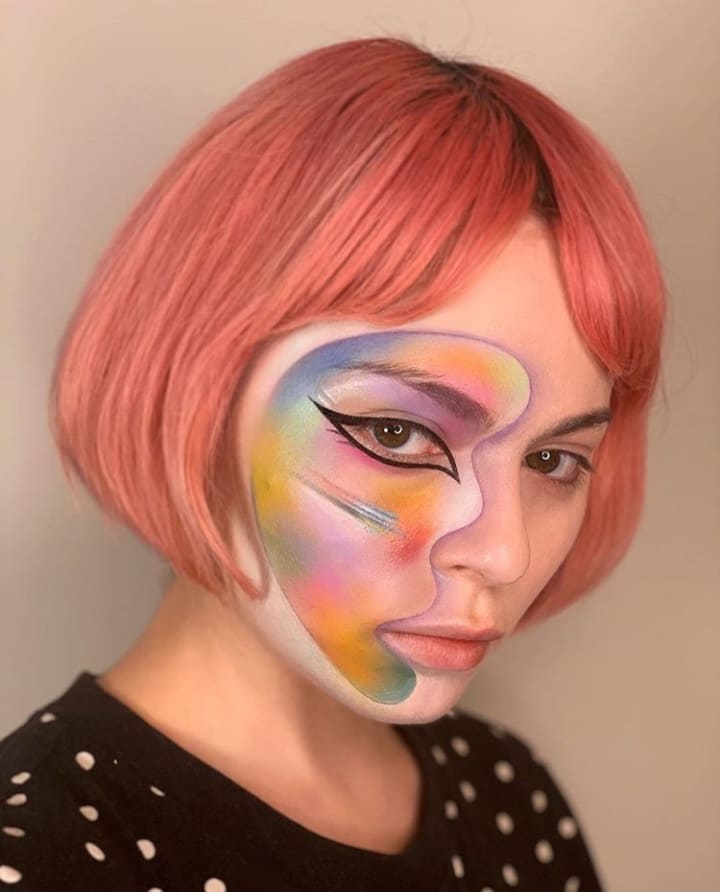 Vesperucca is a conventional artist who's not afraid of coming up with unconventional creations. Her cute yet raw and passionate designs are what make up one of the freshest contemporary artist. She also has her own makeup brand, Claropsyche. It's described as not being make up but art. As her primary and secondary colour palette take the internet by storm, it's easy to understand why.
Brittnymakeup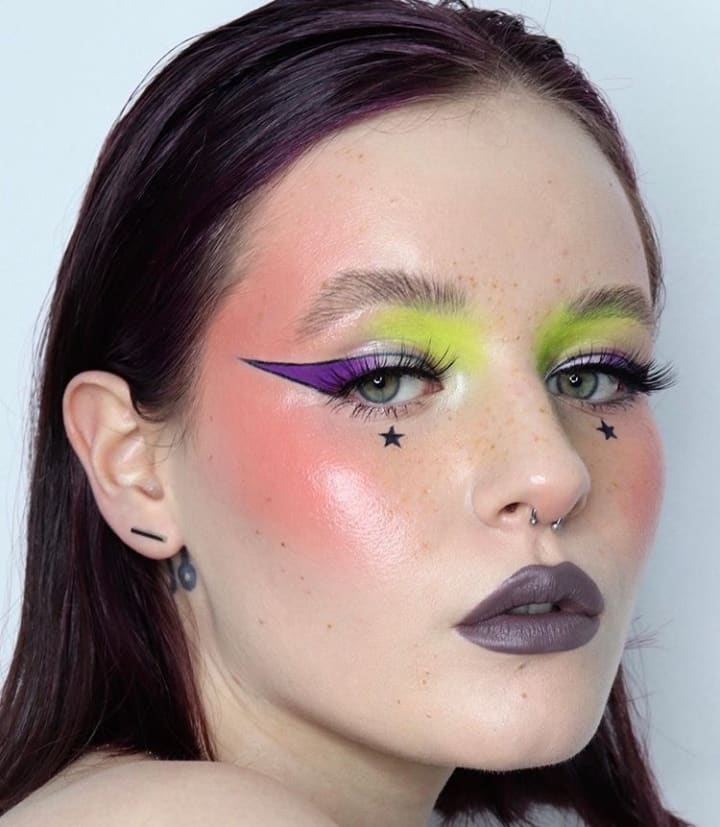 What I love about brittnymakeup is how you don't have to wait to go on a girls night out to recreate her fun, colourful looks. Whilst she's no stranger to the bold eye, her make up is delicate and enough for you to wear out during the day. Her tutorials are so easy to follow you won't be scared to put all those bright, vibrant colours on your face! She's only 19 so, keep your eyes peeled 'cause this girl is going places.
Cole Carrigan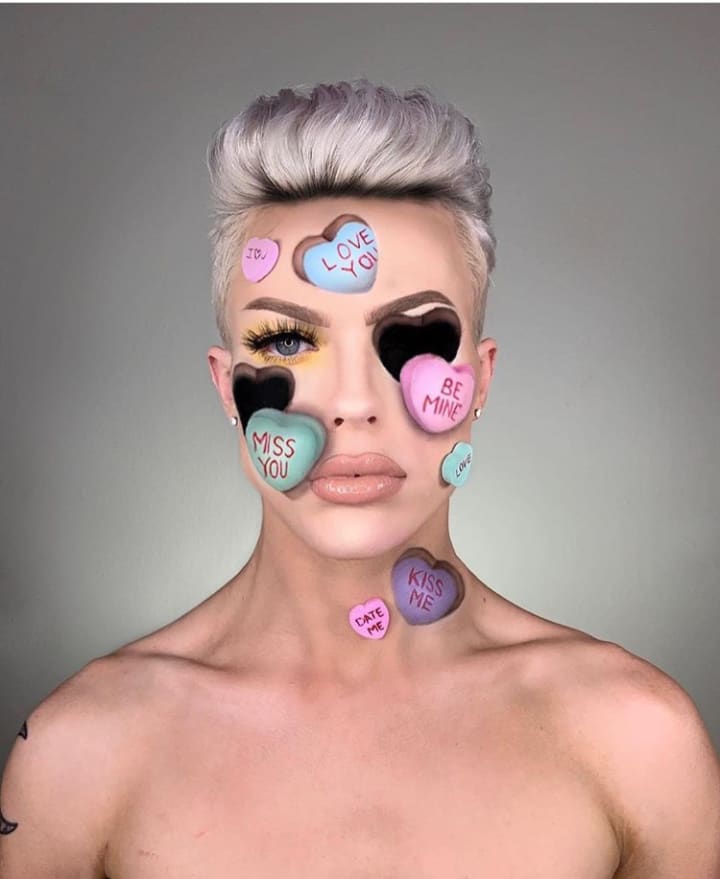 Cole Carrigan only started posting his looks on Instagram earlier on this year, but has already collaborated with make up magnate Jeffree Star on his YouTube channel. Before Anastasia Beverley Hills sent him an extensive PR package, he only used a few products: foundation, concealer, powder, bronzer and eye-shadow. Proving that you don't need a whole lot of different products to be creative, Cole keeps killing it with his out-of-the box creations.
Kikopaint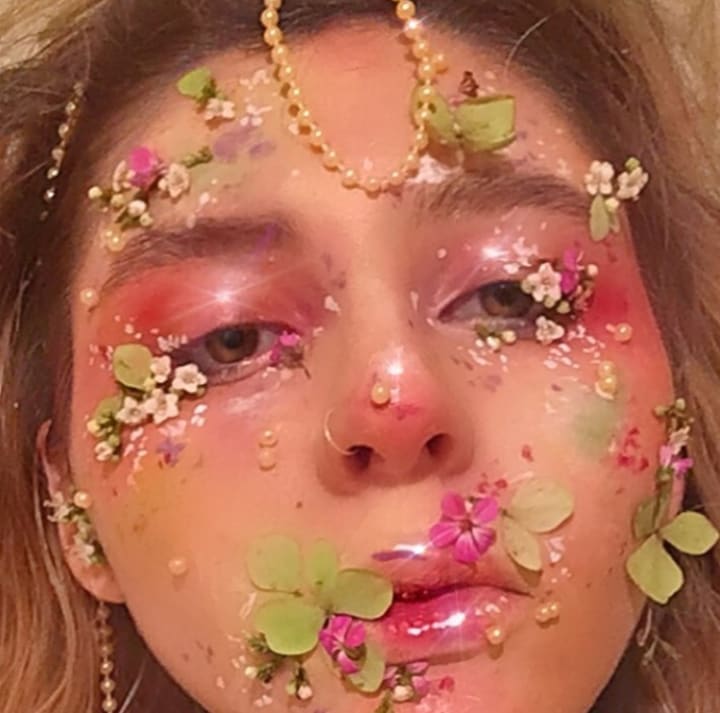 Taking versatility to the next level, kikopaint never ceases to completely amaze me. Really, she blows my mind and leaves me with a wide open mouth all the time time. Yes, she can beat her face like your favourite Insta baddie but can also recreate Gustav Klimt's "The Kiss"—a literal work of art! Her unique crazy looks are Paris Fashion Week worthy and her visuals are comparable to Lady Gaga's 'cause girl, no one can transform her face quite like she can! Vogue's VogueWorld 100 pushing boundaries.
Of course this list is not exhaustive and there's still a thousand other artists who are more than worthy of a mention. However, this is a good place to start if you're in need of a lil bit of inspiration!