The Best Lotions
Must Haves To Defeat Fall And Winter Skin
Growing up in a country where the coldest it ever gets is seventy-seven degrees you develop a strained relationship with lotion. Simply because everything makes you sticky or feels greasy. It was hard to find lotions that are thin enough to hydrate without making you feel uncomfortable.
Never-the-less all that is behind me now. I have been living in Los Angeles for the past two years and lotion shopping for thick lotions have been quite an experience.
Importance Of Lotions
The most appropriate time to use moisturizer will be after washing, shaving or exfoliation. For others, it may be twice a day. Moisturizing after a shower is very necessary because hot water extracts all the moisture and oils from your skin leaving it parched and dry. Although the hot water can be soothing, it also does harm to your skin. Don't overlook the moisturizer.
Moisturizing is a great way to reduce skin complaints. Moisturizing every day will reduce the risk of excessive dryness or oiliness. Both extremes are toxic to the skin and exacerbate common skin disorders such as acne. Conceals Other Skin Blemishes – The application of a daily moisturizer means that the skin blemishes remain camouflaged.
We all have been using lotions since childhood – Johnson's&Johnson's baby lotion, ring a bell? Right? Our moms used to hydrate our skin with that and eventually we moved on from that cute little pink bottle to our new and improved formulas. Having a lotion is essential as your body also needs hydration and not just your face. More often than not, we tend to forget this – especially in the colder seasons. However, you need to keep in mind that fall is here and you need to have the right lotions with you to avoid dry and patchy skin.
Here I have combined a list of some of the best lotions available in the market.
Vaseline - Intensive Care Advanced Repair Unscented Lotion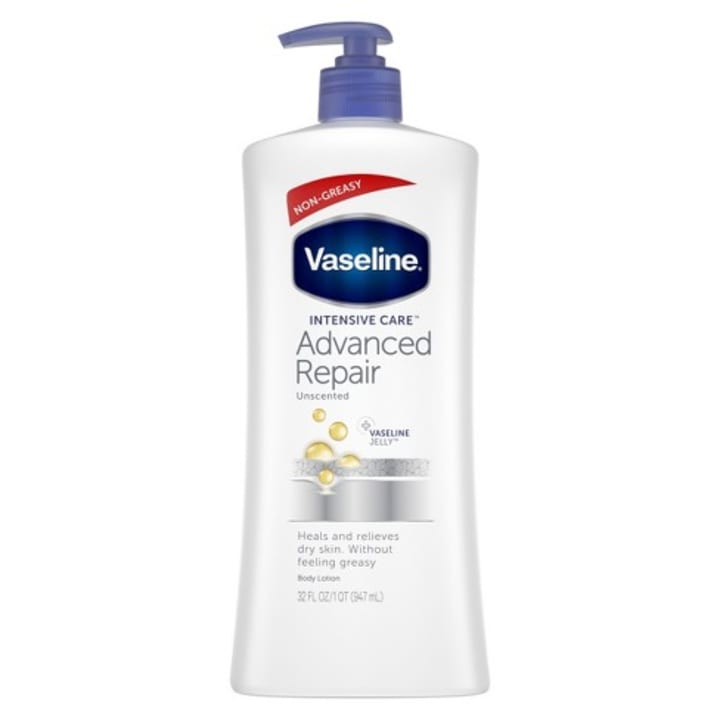 The brand Vaseline is a household name for all of us and its lotions are one of the best ones out there! I recommend the Intensive Care Advanced Repair Unscented Lotion because this unscented lotion has the ability to hydrate your skin by sixty percent and that too for more than six hours! Yes, you read that right!
Also it is cost effective and easily found in any supermarket or pharmacy. This was one of the first lotions I used as an adult, but it is better suited for warmer end of year climates.
CeraVe Daily Moisturizing Lotion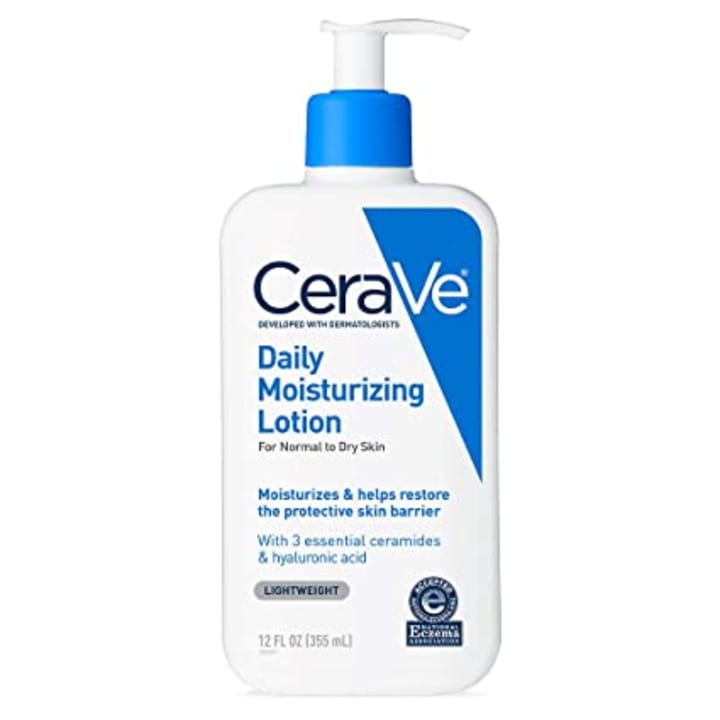 CeraVe is a brand that has been recommended by the majority of dermatologists all across the globe because of its amazing ingredients.
The CeraVe Daily Moisturizing Lotion can keep your face as well as your body hydrated for more than a day, if applied properly. This one is also readily available and cost effective and my personal favorite for those cold nights.
Dove DermaSeries Dry Skin Relief Lotion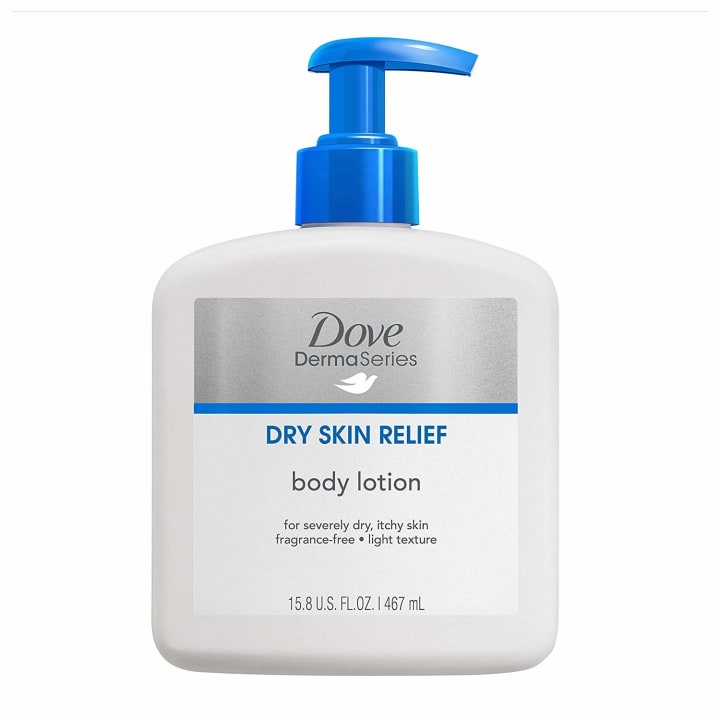 If you have dry skin that can get itchy if exposed to lotions with heavy fragrances, then this is the lotion for you! Use the Dove DermaSeries Dry Skin Relief Lotion to moisturize your dry and itchy skin and you will notice a stark difference.
It is quite similar to the Cetaphil Daily Advance Ultra Hydrating Lotion.
Cetaphil Daily Advance Ultra Hydrating Lotion
This lotion has the power of Vitamin E and Vitamin B5 to make your skin feel plumped after you apply it. If you fear that this will make your skin feel greasy then worry not! It also has shea butter and is fragrance free! What else could one want from their moisturizer?
Drunk Elephant Sili Body Lotion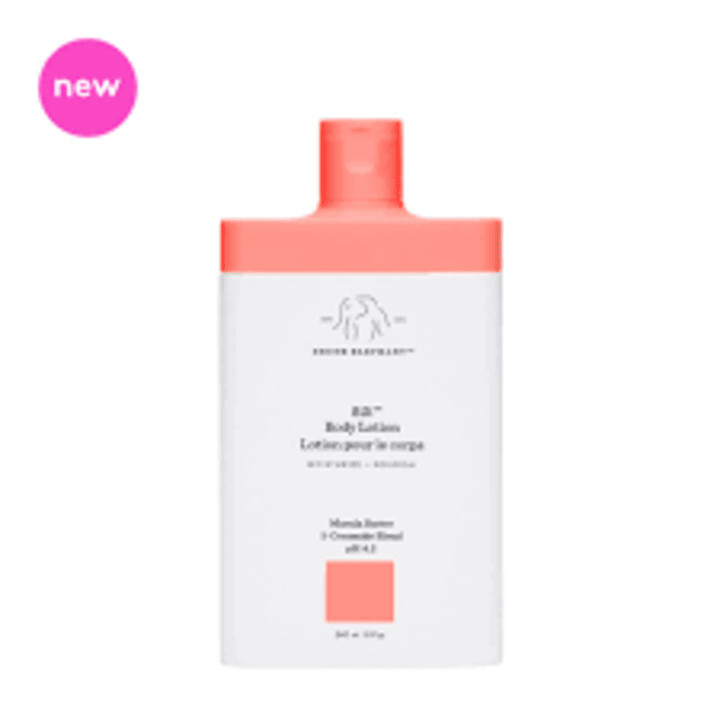 If you fall in the age bracket of fourty and onwards, then I highly recommend that you use this lotion which has five plant-derived ceramides and marula butter. These will do their magic and maintain as well as boost the collagen level in your skin and prevent it from sagging.
I hope that you liked the recommendations and I would like to know which one of these is your favorite lotion? Share your thoughts and recommendations with your friends. Don't forget to moisturize your face and body twice everyday and especially after taking a shower! I shall see you next time.
-XOXO
sheunflavord