The Amazing Ease of Brazilian Home Laser Hair Removal
Hair Removal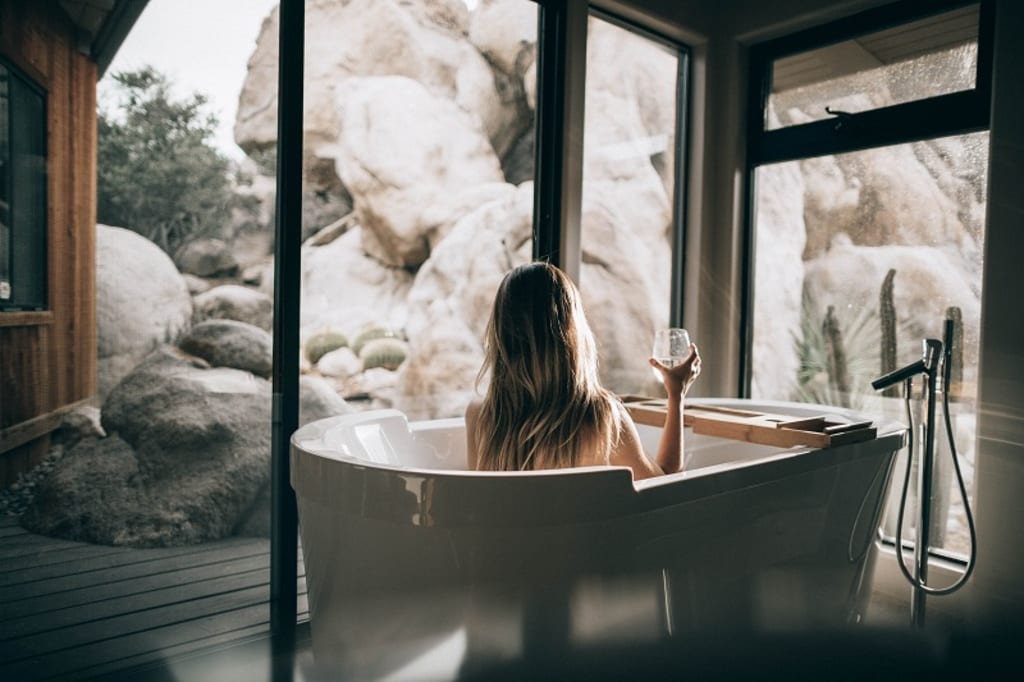 If you're looking for silky smooth, flawless skin that's always ready to hit the beach, Brazilian hair removal is the way to go. Get ready to bare it all and flaunt what you've got with Brazilian hair removal. But don't just go with any hair removal method. The cost of Brazilian waxing can add up quickly and removing hair with razors or depilatory creams can lead to missed spots, irritation, razor bumps, cuts, and more. Instead, try Brazilian laser hair removal at home with the use of an IPL device. Safe, effective, and most importantly sure to provide you with permanent results, you'll wonder why you ever wasted so much time (and cash) on any other method.
Get Permanent Results at a Fraction of the Price
A Brazilian wax treatment can cost anywhere from $50 to $150+ depending on the salon you visit. Add a 20% tip to that and you're looking at a hefty sum. And that's just for one treatment. On average, clients require Brazilian waxing treatments every six weeks or so to keep unwanted hair at bay. This can equate to hundreds and hundreds of dollars in just one year. What's worse is that the hair always grows back.
With home Brazilian laser hair removal using an IPL device, you pay a single cost and the device is yours to keep forever. No tipping salon attendants and no checking your bank balance to make sure you have enough to cover the fee before a big weekend. When you look at it from a financial point of view, home Brazilian laser hair removal simply makes sense.
Additionally, with IPL Brazilian laser hair removal, the results are permanent. Significantly reduce, or entirely eliminate, hair in a series of convenient at-home treatments in as little as 8 weeks. You'll never have to book another waxing appointment and your unwanted hair will be gone forever.
Enjoy the Privacy and Comfort of Home
If we're being real, getting a Brazilian wax at a salon can be a stressful, if not embarrassing, experience. You have to bare it all for a complete stranger, time and time again. When you use home Brazilian laser hair removal you can complete the process yourself. This puts many people's minds at ease. You can get the same professional results without ever leaving the comfort of your bedroom.
Never Worry about Cuts and Ingrown Hairs Again
When looking at Brazilian hair removal, shaving and depilatory creams present their own set problems. Like waxing, you will have an ongoing cost to continue using these hair removal methods. Additionally, you may struggle with hard-to-reach spots that leave patches of hair behind. Add in the uncomfortable post-shave irritation, and the possibility of ingrown hairs and razor bumps in your most sensitive area, and at-home Brazilian laser hair removal is the clear choice.
With home Brazilian laser hair removal, you get the benefits of shaving, waxing, and using hair removal creams, without all the downsides. Not only do you get to reap the benefits, such as removing hair in your most private places from the comfort of home without the assistance of a stranger, but Brazilian laser hair removal goes one step further. The results will be permanent, banishing unwanted hair forever. If you're looking for a permanent solution to Brazilian hair removal, using an at-home laser hair removal device may be right for you.