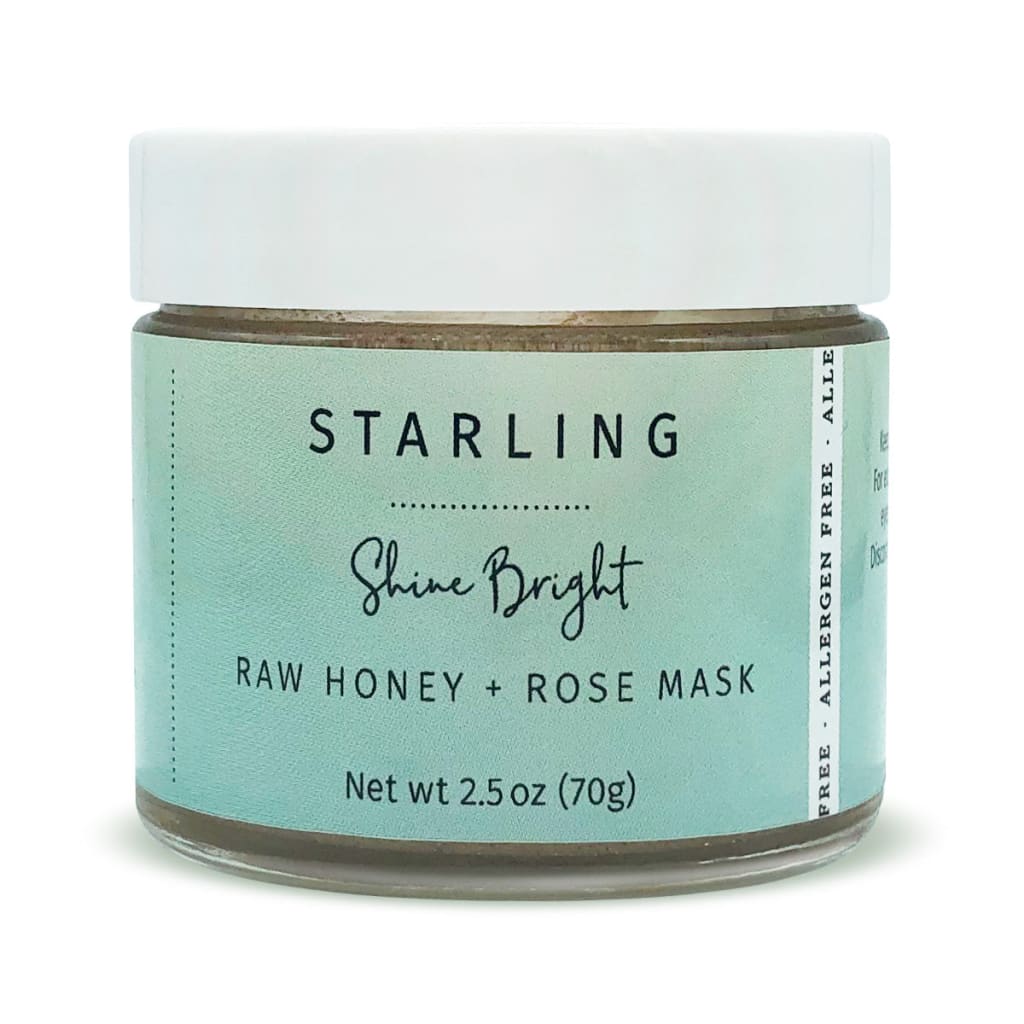 Say goodbye to tired, dull, old-looking skin and shine bright!
One of nature's most prized skin cures is raw honey. It's a well-known anti-inflammatory substance that can heal and soothe irritations to a high level. It's high in humectants, so it's great for hydrating skin without blocking pores. Honey masks are also known to help oily and acne-prone skin when used regularly. Micro-particles of rosehip and rose petals give a touch of exfoliating activity while also calming irritations.
Made with no harsh chemicals Shine Bright Raw Honey + Rose Mask uses what nature intended. Designed to refresh, repair and smooth revealing bright radiant skin after. Starling Skincare is complexly nut, gluten, and soy-free, featuring no synthetic fragrances.
Made With Ingredients You Can Pronounce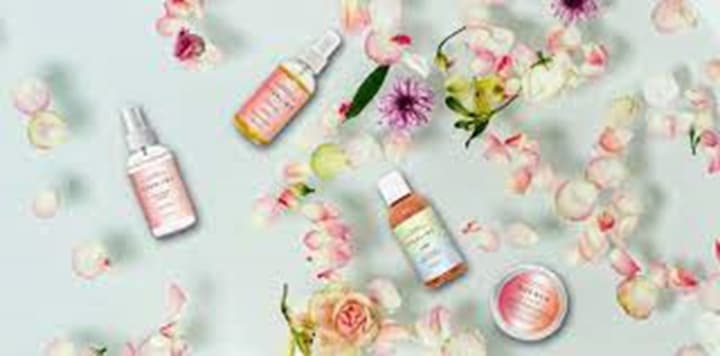 Raw Honey +Rose Mask features all-natural, all organic, and local ingredients, including:
• Raw organic wildflower honey
• Organic rosehip powder
• Organic jojoba oil
• Rose powder
Review
Today I am trying out another Starling Skincare product. (Check my previous one here on Vocal) This time it's their Shine Bright Raw Honey + Rose Mask. As you twist open the lid, the whiff of pure honey fills your senses as you look down at what looks like a jar of creamy honey. Coming with it is a cute little golden spoon; you can scoop out some of the honey masks and apply it to your face, but you are going to have to get a bit sticky and use your fingers to spread it all over your face. It is not that horrible, and you can wash it off in warm water easily.
Application
After washing your face, as usual, apply the mask on your still-damp skin.
Let's sit for 5 to 10 minutes. Or they say until you feel the "tingle."
Wash off with a warm wet washcloth.
Results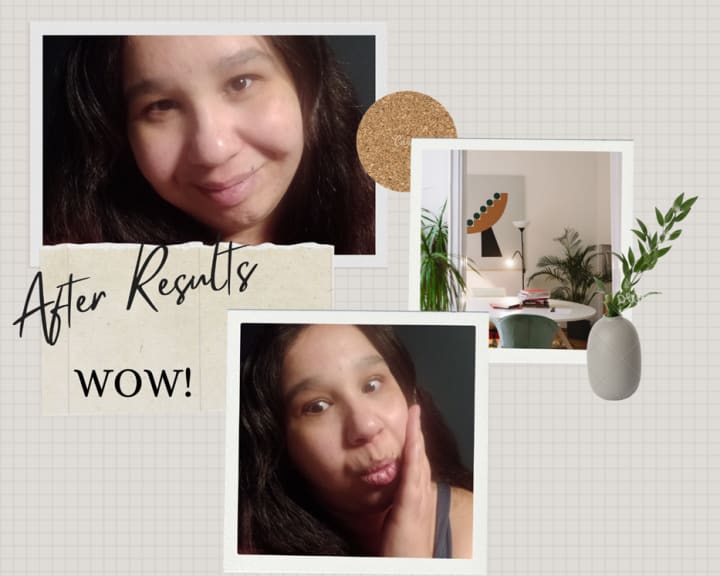 I personally did mine for six minutes. And once your time is up, you wet a washcloth with warm water and wipe it off. I then splashed a little extra warm water on my face for good measure then patted dry. It came off smooth and slick with no sticky residue for those who might think that putting honey on your face is going to leave your face all over tacky. To my surprise, the answer is nope, nothing. The result was clean, smooth, vibrant skin. I was amazed, but your husband says when you come out of the bathroom, "Wow, your skin looks bright!" You know this stuff is now your new precious. Not to be used every day, of course, it is a create mask to have in your arsenal and use when you notice your skin is starting to succumb to the outside elements looking tired, dry, and dull. Shine Bright Raw Honey +Rose Mask will zap your dullish, lifeless skin back to life, and it is all done gently. I never had an exfoliating mask that was this gentle to my sensitive skin yet delivered such powerful results. I am finally loving the skin I'm in.
Rating: 10 out of 10
ABOUT STARLING SKINCARE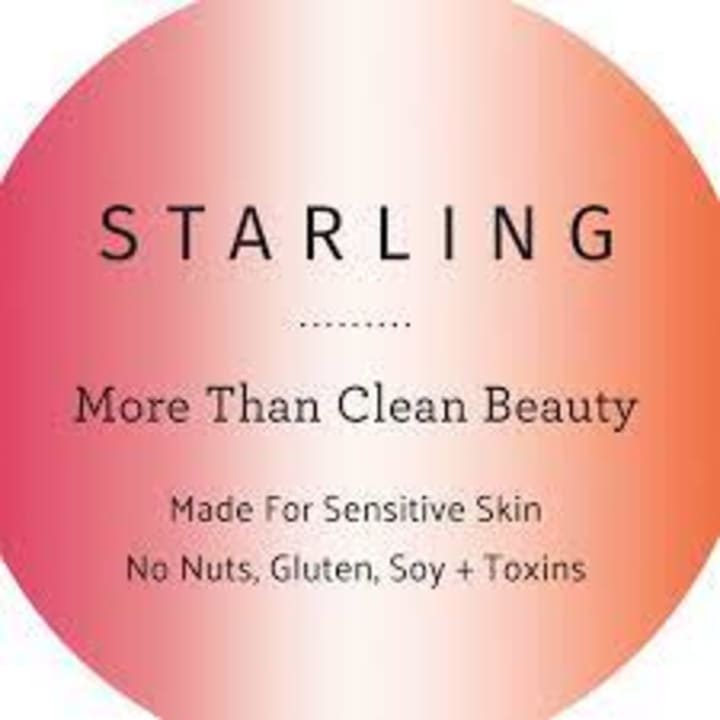 At Starling, We eliminate all common allergens and potential irritants. We also stop an exhaustive list of toxins. We source ingredients that are critical to improving the skin's health and aiding its repair. We ensure optimal skin-barrier support is the primary function of every product we make.
Starling products are always cruelty-free and made with ethically sourced ingredients. Because we are water-free and plant-based, our skincare is good for you and good for the planet, too.
Clean, Plant-based + Organic * Allergen-free * Made for Sensitive Skin *
Small Batch Production * Cruelty-Free * Woman Owned and Operated
If you like to learn more, you can follow Starling Skincare on their Facebook Page @ https://www.facebook.com/starlingskin
About the Creator
Janny C is an established freelance writer. A bit of a jack of all trades writer Janny has found a niche in beauty writing, earning a reputation as a beauty product reviewer, which she shares here on Vocal Media.
Reader insights
Be the first to share your insights about this piece.
Add your insights