Created with Dune
Skincare Tips From One Busy Mom to Another
Skincare isn't just what you put on your face, but how you live your life, too.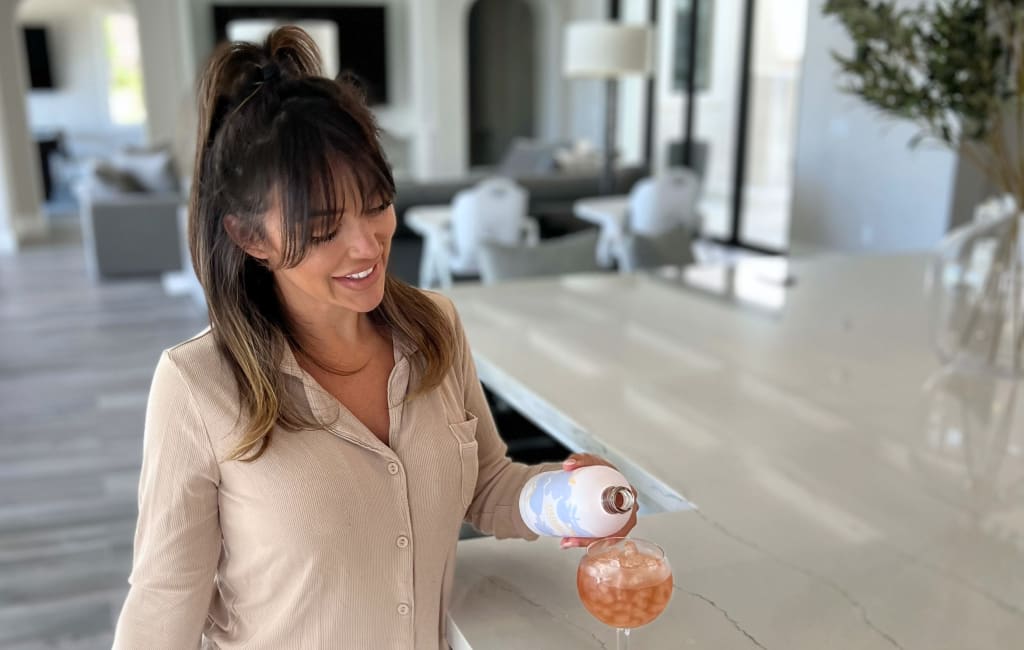 When it comes to skincare, almost anything outside of washing our face with a splash of water is a luxury for most moms, right? Wrong! Skincare isn't just what you put on your face. There's so much that actually goes into taking care of your skin! You're already a great mom, why not be a great mom with great skin? Read on to see my skincare tips from one busy momma to another!
Tip #1: Be Intentional With What Goes Into Your Body
You can't stop the aging process, but you can control what goes into your body to make the process go as smoothly as possible; by sticking to a nutritional diet that benefits your whole body, you will benefit—especially your skin. When you start eating with intention and choosing healthier options for breakfast, lunch and dinner, you'll notice the quick, positive changes it can have on the inside as well as the outside.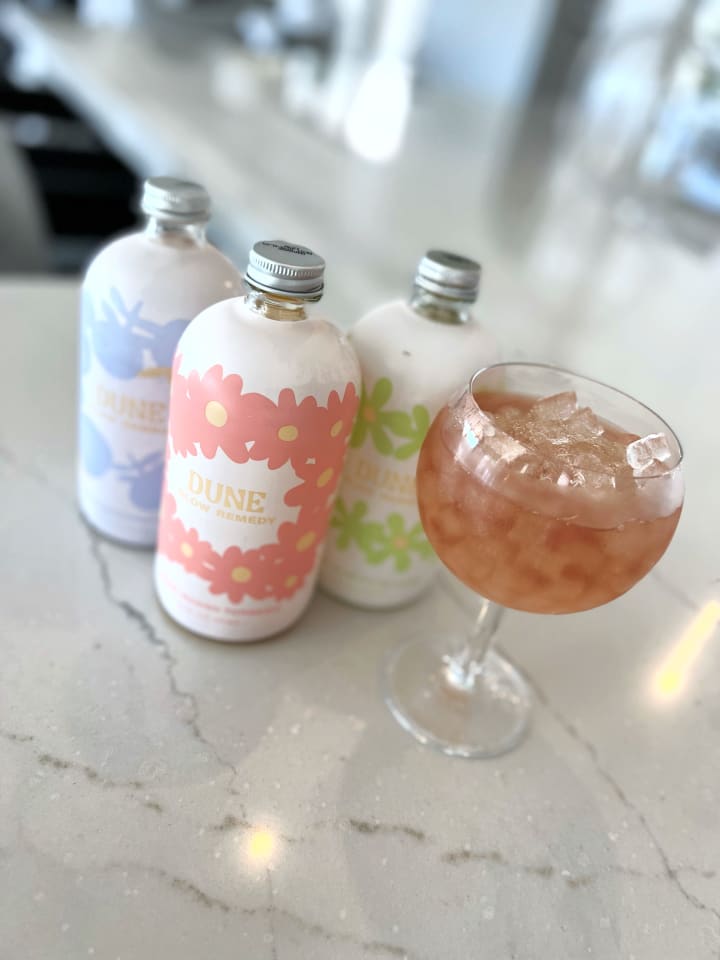 I choose foods and drinks that not only taste great, but make me feel great. In the search for something that fits my choices, I discovered Dune's advantageous array of drinks! Dune is a wellness drink whose mission is to make you glow from the inside, out. Dune had me interested from the start, but what really sold me on it was its hydrating benefits, which can impact aging skin. Each flavor has unique benefits for your body and health. For example, The Boost flavor is designed to give your immune system a healthy kick while treating your skin with antioxidants from pomegranate, acai, and ginger. Bliss, Dune's post-workout drink, is made with turmeric and black pepper which are anti-inflammatory to help your body and skin recover. Their Dewy flavor is all about hydration, giving your skin 8g of marine collagen which brightens, plumps, and renews skin. In general, all of Dune's drinks contain coconut water, so no matter which flavor you choose, you'll be hydrating your skin as you sip! Giving Dune a try is a great first step into incorporating skincare as part of your diet.
Tip #2: A Better Mental State Can Mean Better Skin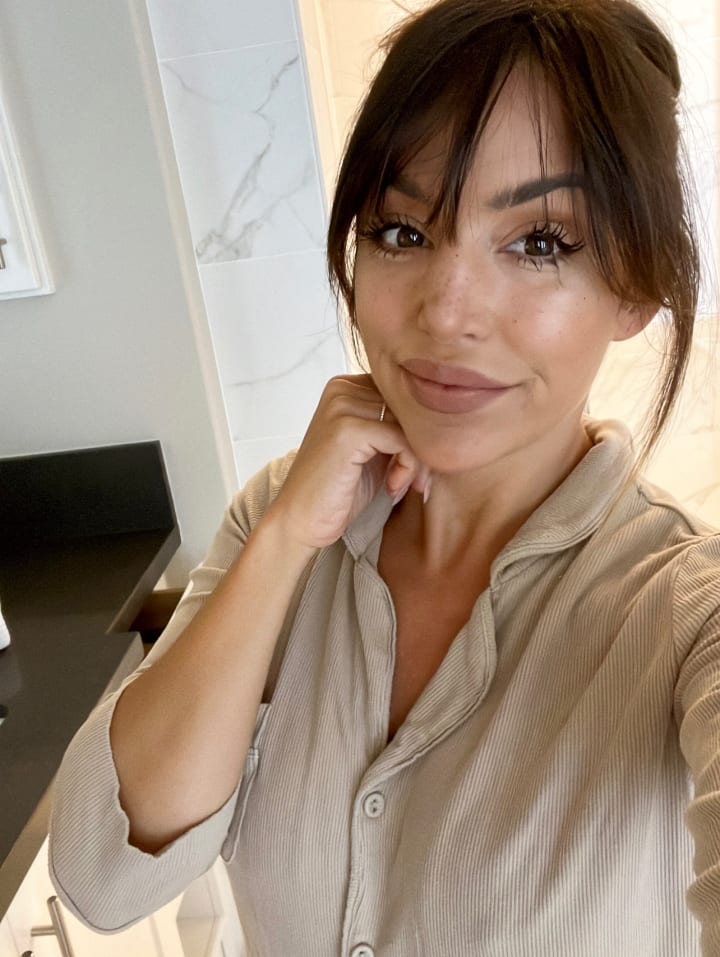 Did you know stress, anxiety, and depression can all make you break out and age quicker? If you already have acne or skin issues, it's important to learn to reduce and manage your stress in order to treat your skin, since stress can worsen it. Even the stress of breaking out can make you break out! In my personal experience, I've found that keeping things clean and neat around my home helps me stay in a positive frame of mind and in better mental health, resulting in better skin. As founder of Moore Organized, I help people organize their home and teach them ways to stay organized in order to keep their stress under control. Tidying up seems like a small chore but when left unattended, it could cause serious stress and plenty of damage to your skin. Plus, when your space is more organized, you have more time to focus on your skincare! I'd call that a win-win.
Tip #3: Make Time for Your Skin Care Routine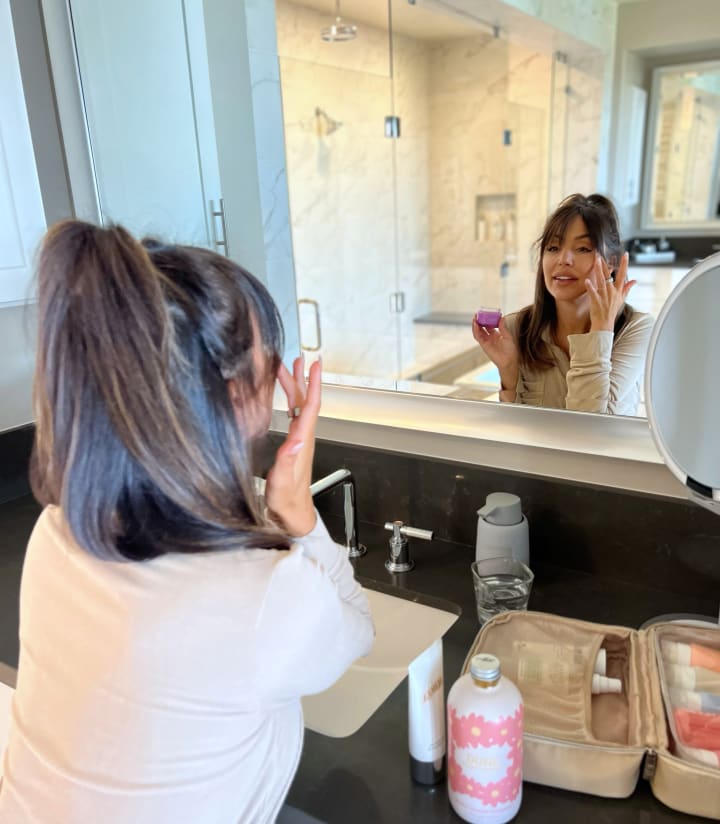 When you're juggling kids, work, and a home, it could be difficult to prioritize yourself—trust me! All moms are busy, but I believe you have to squeeze in some extra "me time" for yourself in order to properly care for your children. Moms shouldn't feel guilty about setting aside five minutes of their self-care daily routine to focus on skincare. Instead, find a time that works best for you! Explore your skincare options in the morning when the kids are still asleep, or during nap time, play time, or bed time; find some extra time throughout the day where you might have a moment or two to yourself. What works best for me is taking care of my skin on the go. With Dune, I can work on nourishing my skin all day long, just by taking sips between jobs and errands! Doing so not only keeps me energized and hydrated, but every time I reach for a sip of Dune I'm giving my skin an extra boost of nutrients that help me supercharge my skin's ability to restore and radiate. By sipping on Dune throughout the day, I don't have to worry about forgetting to set time aside for my inner and outer beauty—it's already taken care of.
Tip #4: Make Travel Skin Care Easy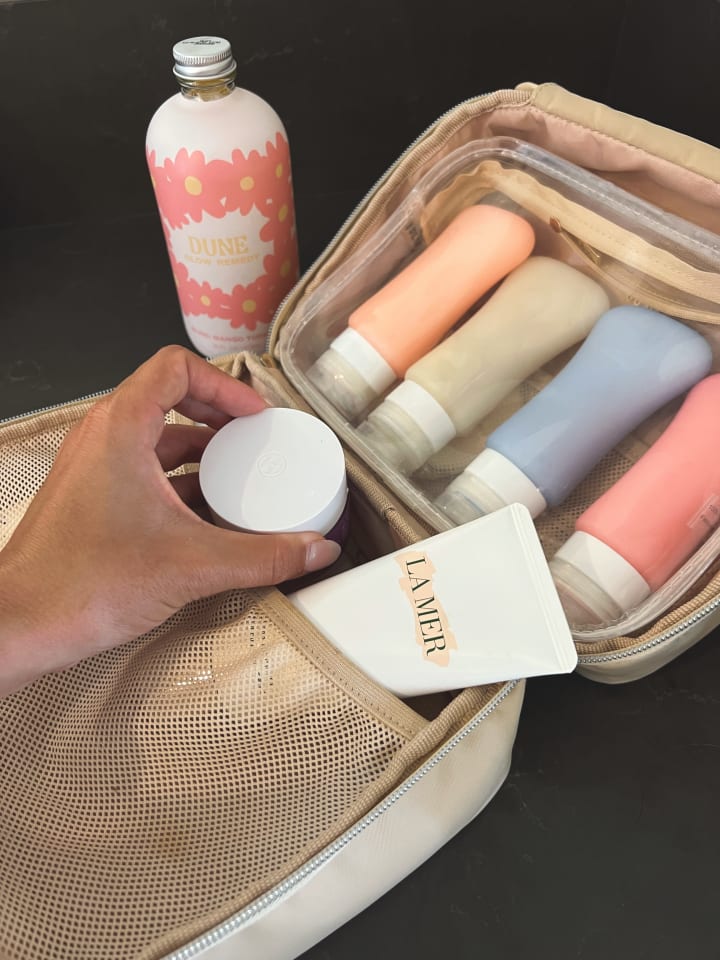 All of the stress associated with traveling can mess up your body temporarily— particularly your skin. Before you catch your flight or hit the road, you have to run through the imaginary checklist in your mind, from packing your clothes to gathering your belongings, and your children's checklists, too! Ditch the hotel soap and the travel size face wash when it comes to skincare while traveling. Your travel skincare regimen should not be complicated or time-consuming. I travel often, and it is essential that my skincare is available to travel with me wherever I go. When I fly off on my next adventure, I always make sure to pack a few bottles of Dune with me sealed in a large ziplock (just in case!) and placed at the top, inside my checked suitcase for easy access; this way, I can start unpacking and sipping once I land at my destination. I especially love taking my Dune along with me on road trips. Dune is my go-to when on a long drive because I can stay focused on the road without getting dehydrated, all while my skin reaps the benefits. The first sip of Dune is like a vacation in itself!
Good habits come in all shapes and sizes, so start small if you have to! Skincare is all about quality not quantity. Remember—skincare is self care and practicing self care helps you be the best mom you can be.I hope my tips inspire some hot moms out there to get their skincare routine started at home or on the go with Dune!