Product Review: MIAGE Skincare Line
Product Review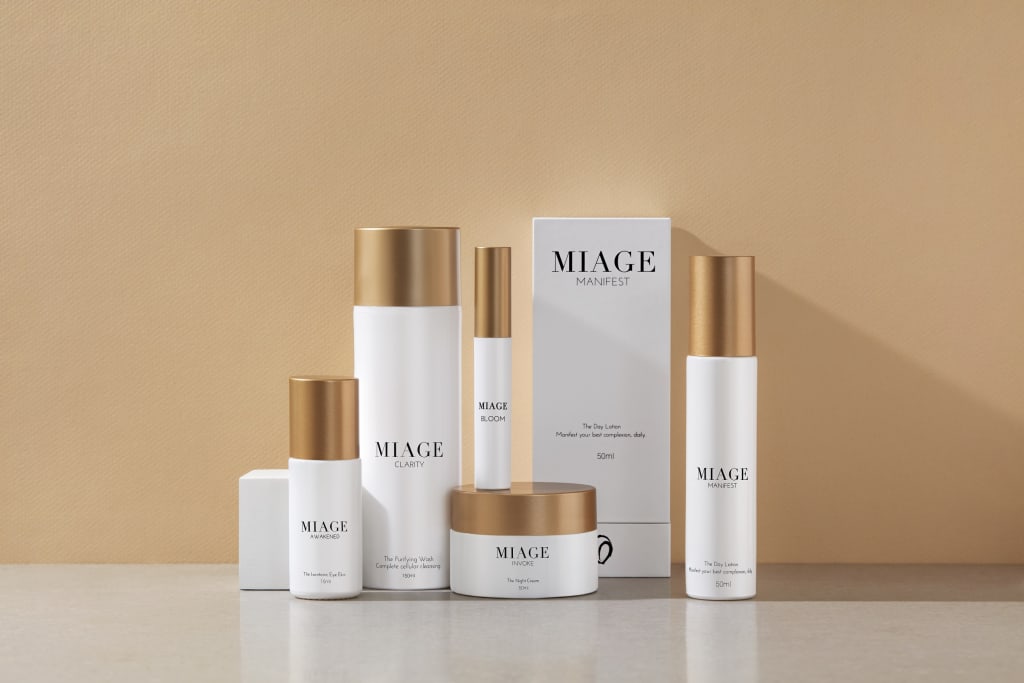 Unlike any other skincare product before, Miage's formula is extraordinary in its ability to mimic your skin's natural cell environment, creating the ideal conditions for a stem cell awakening. In actuality, you currently have millions of latent stem cells. What makes stem cells unique? Stem cells, or "potential regeneration cells," as they refer to them, are miraculous in their extraordinary capacity to replace worn-out or damaged cells that frequently result in our skin losing its suppleness, equilibrium, and radiance. The goal of Miage is to awaken your dormant epidermal stem cells.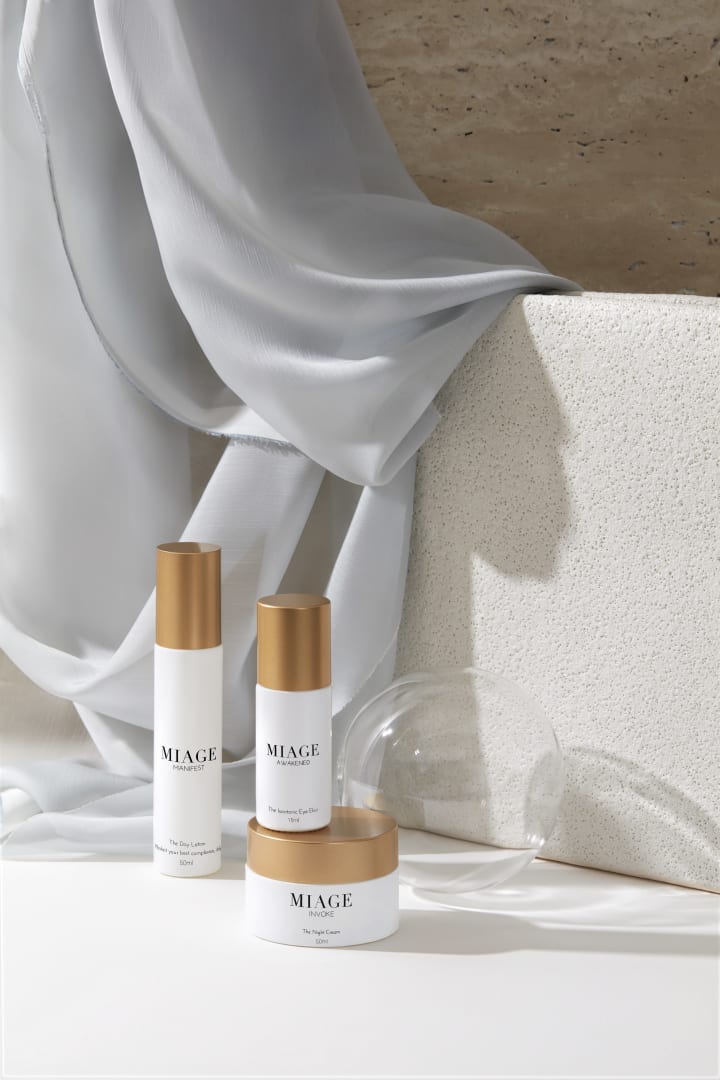 Miage presents the first waterless, isotonic nutritional formulations made from La Milpa cacti. These isotonic formulations enable our active substances to function more efficiently and without risk of harm since they mimic the natural environment of a healthy cell. By manifesting the power of LaMilpa, a cactus solution, Miage's waterless micro molecule formula creates an isotonic environment allowing the essential nutrients to absorb into our skin cells. Overall, feeding your skin a nutritious mixture of proteins, polysaccharides, flavonoids, organic acids, and other therapeutic elements. Miage's waterless micro-molecule compositions may penetrate the skin much more profound than low-permeability water-based treatments. Thus these isotonic formulations enable our active substances to function more efficiently and without risk of harm since they mimic the natural environment of a healthy cell.
REVIEW
When someone sends you a pitch that precedes with, we'd love some coverage of our ultra-luxurious line of waterless skincare products. Where can we send it? How can a beauty reviewer say no? I'm into new innovative skincare and a waterless formula? That caught my eye. I wanted to try it ALL.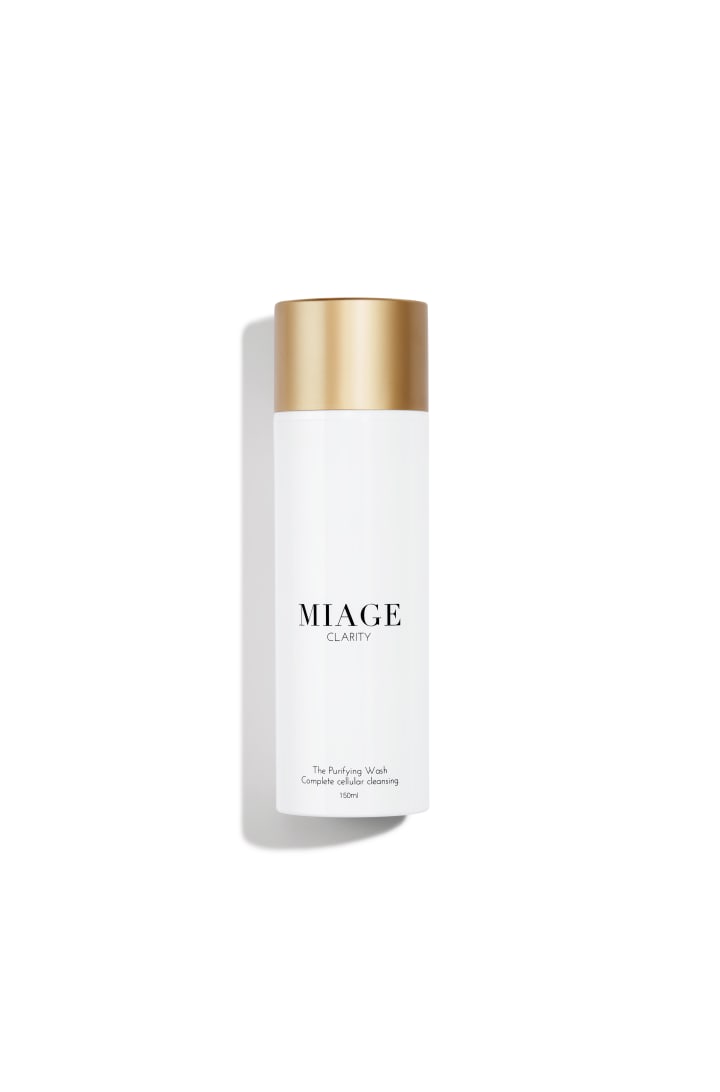 MIAGE - Clarity
Clarity is their purifying wash. A complete cellular cleaning Miage wishes you to be present. This wash removes oils, grease, and other environmental stressors, not disturbing your skin's natural balance. After my washing, my skin felt clean, fresh, and glowing. There was no tightness like I got from my store-bought oil-free cleansers, and I never had such a light glow to my skin after washing.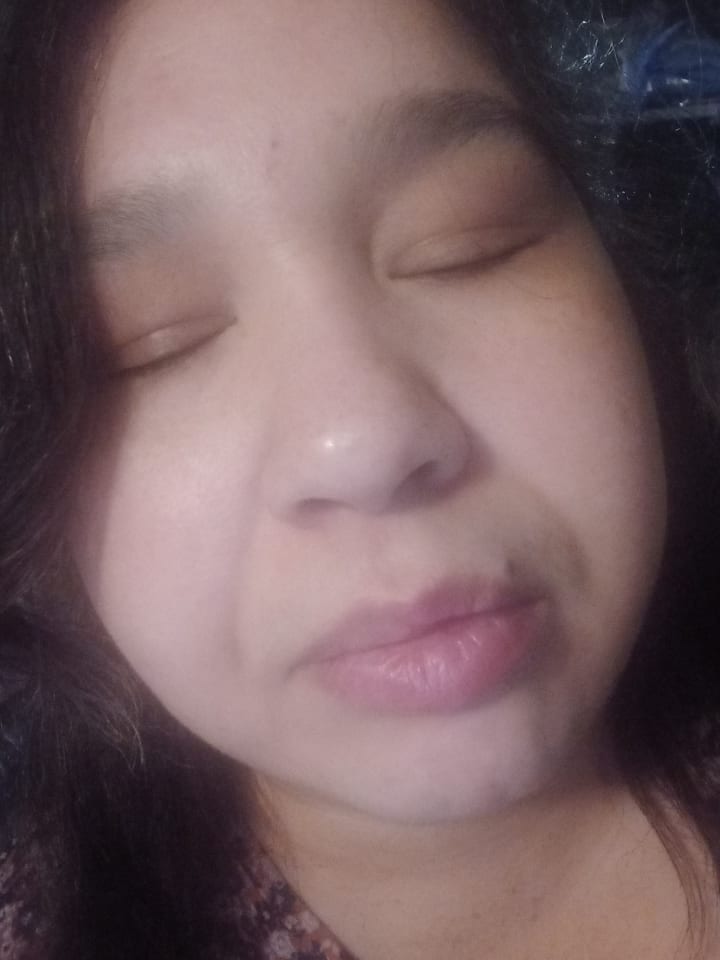 MIAGE - Manifest The Day Lotion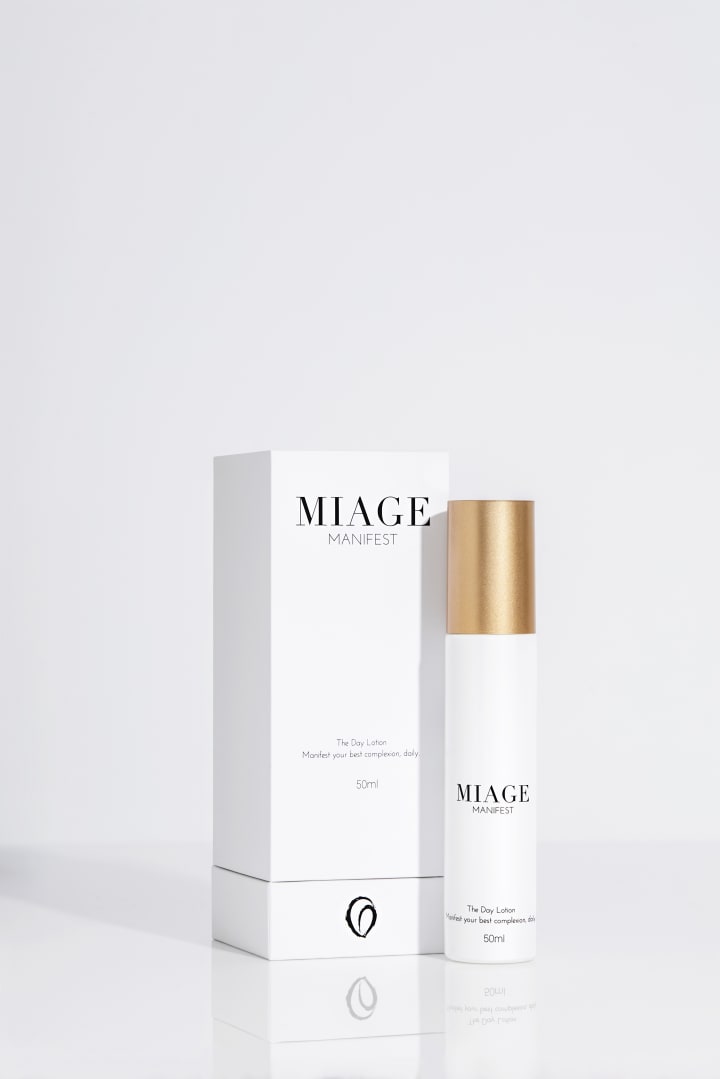 The only waterless daytime lotion around this nutrient-rich formula is set to nourish your skin throughout the day. After cleaning my skin with their Clarity wash, you gently apply Manifest The Day Lotion in a circular motion to activate the isotonic absorption. The lotion is light which I like absorbing entirely into the skin quickly; your skin feels moisturized and ready to go.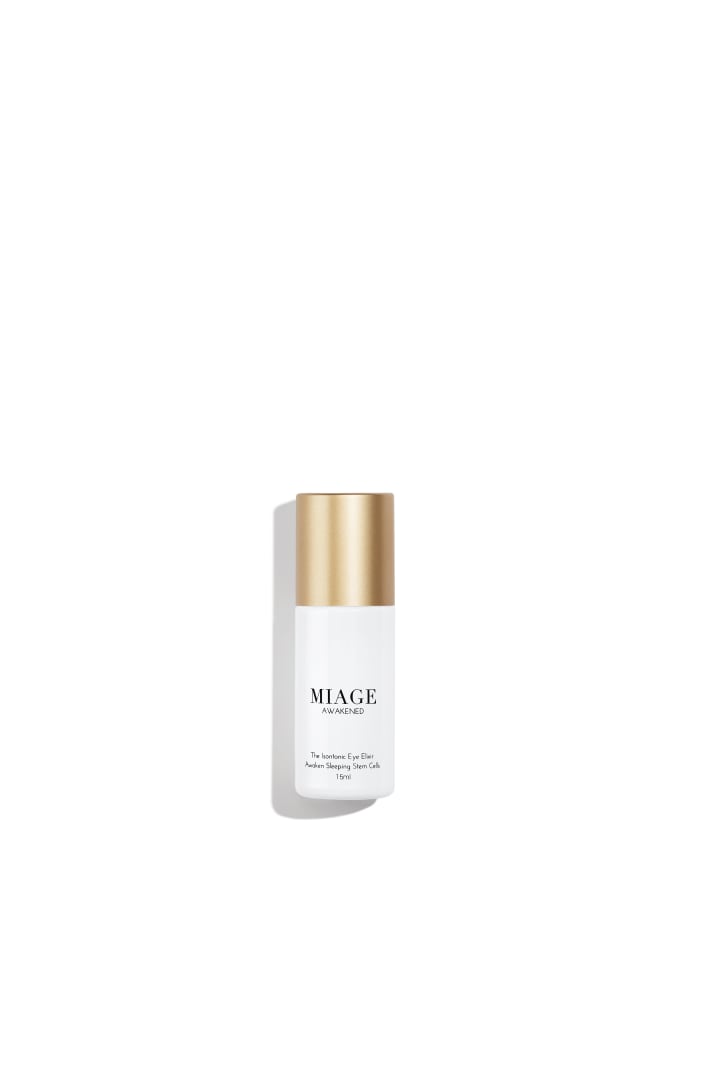 MIAGE - Awaken Eye Elixir
It uses its infamous isotonic absorption technology and the first La Milpa cactus-infused eye elixir. I personally LOVE this stuff. One application and I noticed a massive difference in my under eyes. It brightened and reduced under-eye puffiness in an instant that other eye creams have not done for me.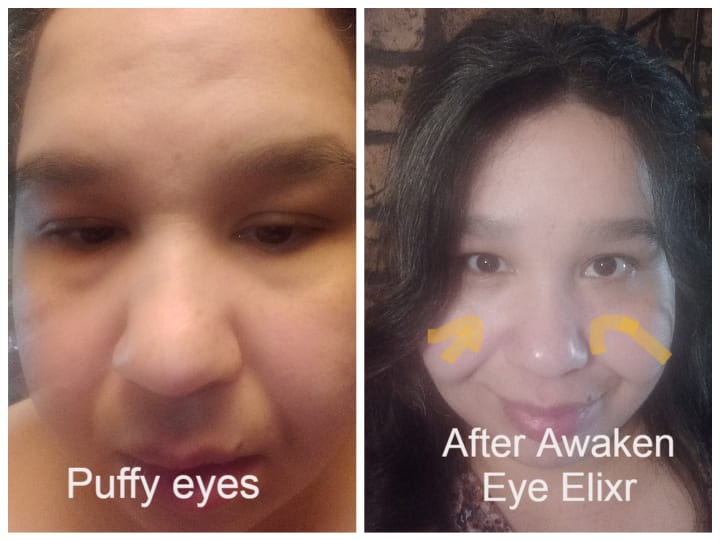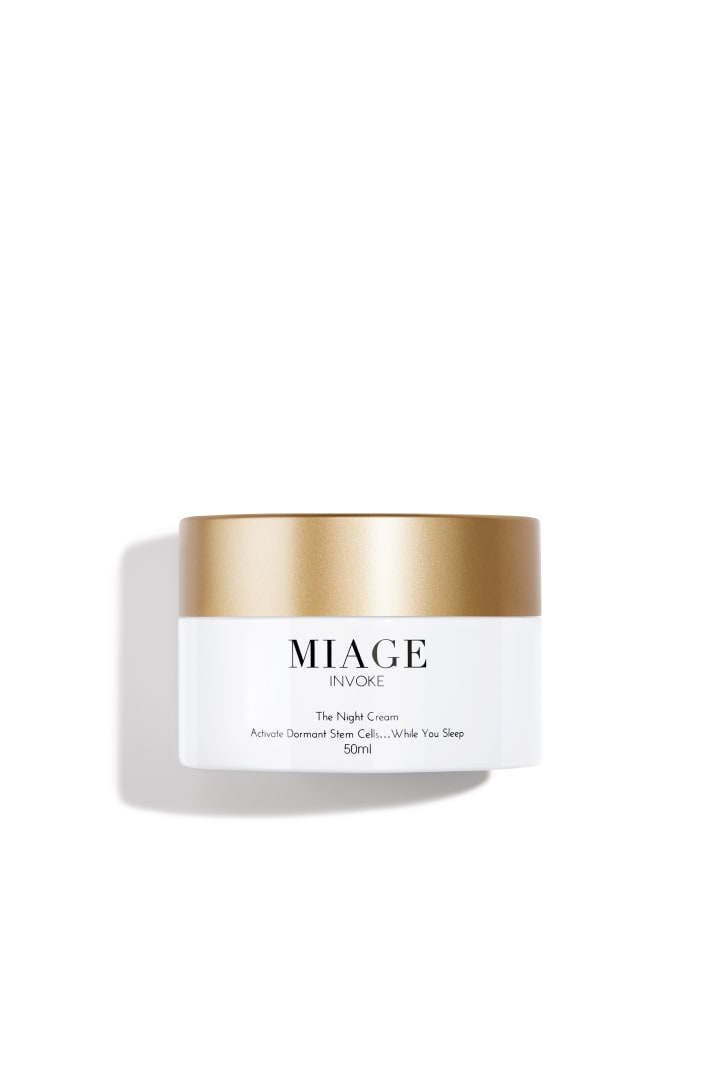 MIAGE - Invoke Night Cream
A waterless formula night cream can act like a nighttime mask too. For a more nourishing night cream experience, Invoke activates dormant stem cells while you sleep. It had a light consistency that I enjoyed. It isn't heavy like some nighttime creams. Non-greasy, it absorbs fully into the skin.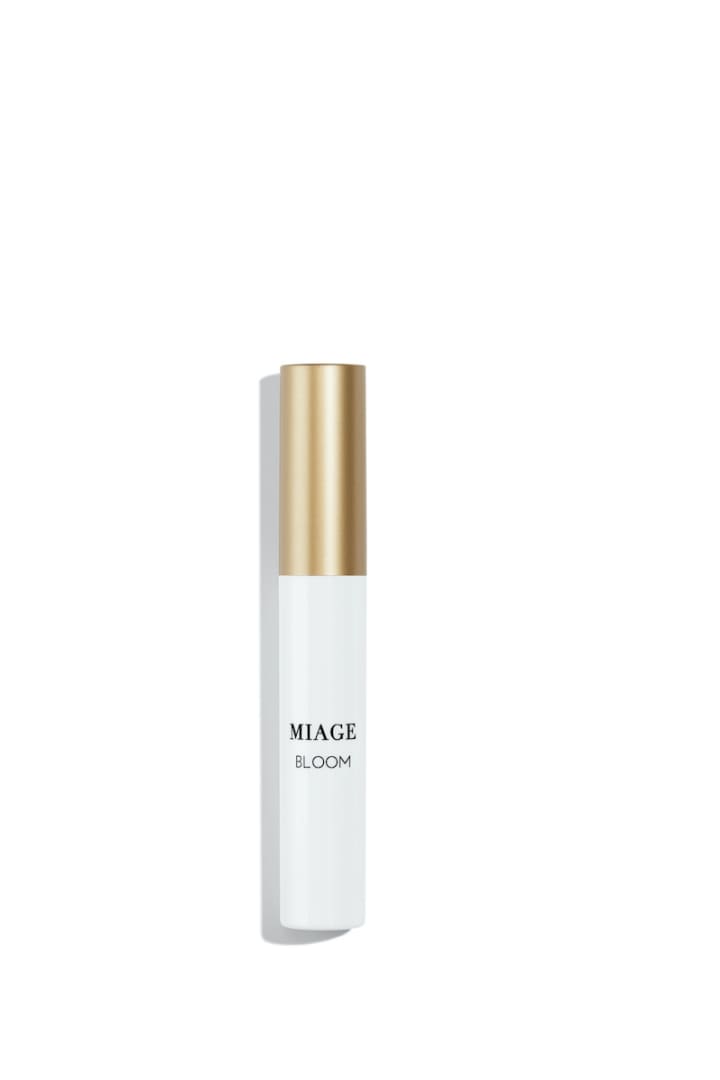 Sesame oil-based, this hydrating waterless lip gloss is DIVINE! Featuring a light-reflecting pink tint, my lips never looked so plump and sexy! Have your lips look slamming, all while healing and nourishing your lips. I am generally not a lip gloss fan, but I love Bloom! It is my fave go-to lip product now. There's a slight minty tingle on your lips when you apply, and I had no issue with it. It was pretty enjoyable. The gloss glides on smooth with no thick tacky feeling. What about when the lip gloss wears off your lips? Your lips still look amazingly soft and supple. What lip gloss can do that!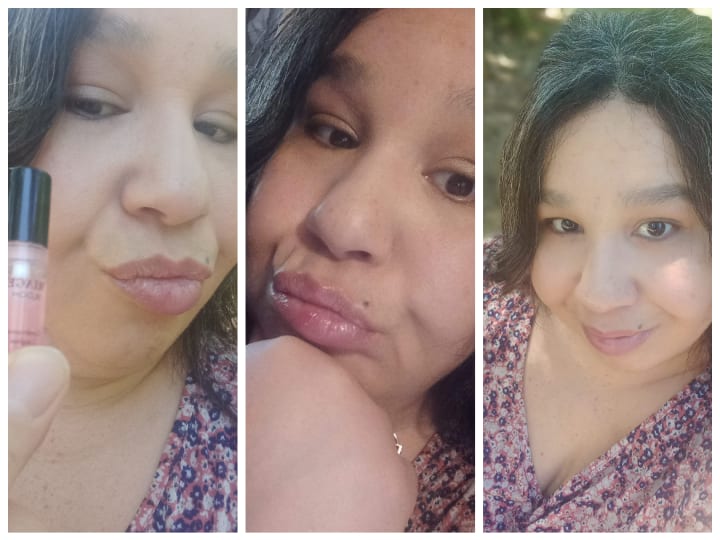 The MIAGE Skincare Line As A Whole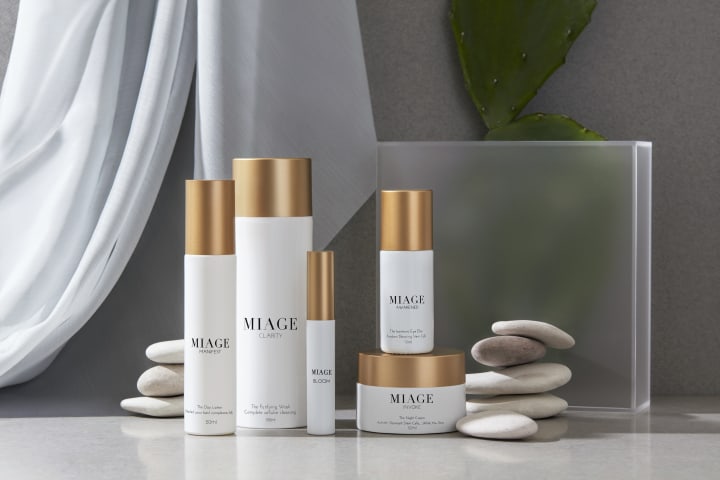 Overall, Miage Skincare Line will work best on any skin type, but those with sensitive skin should be cautious. I have sensitive skin and, in the 7-day trial, found Manifest The Day Lotion disagreed with my skin. Everything else I had no problem with. I love the eye elixir and the lip gloss and would definitely add it to my beauty regime.
ABOUT MIAGE SKINCARE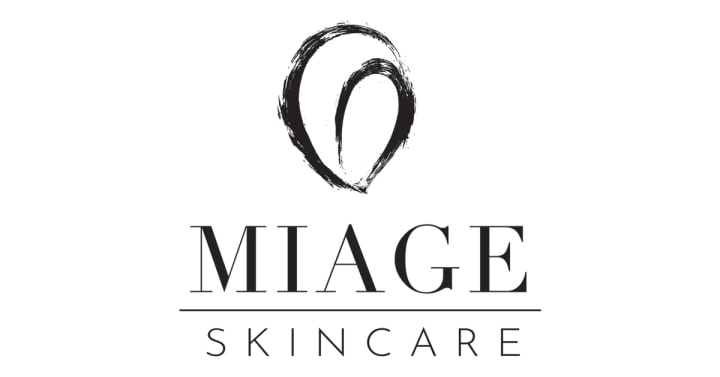 Miage is the first luxury skincare line to blend isotonic nutrient delivery, human stem cell science, and mico-molecule formulas. However, Miage is not only modern in its recipe but also in its philosophy: skincare that asks us to stop looking to the past for our optimum complexion and BE Present.
Visit MIAGE at https://miageskin.com/.
product review
skincare
makeup
face
About the author
Janny C is an established freelance writer. A bit of a jack of all trades writer Janny has found a niche in beauty writing, earning a reputation as a beauty product reviewer, which she shares here on Vocal Media.
Reader insights
Be the first to share your insights about this piece.
Add your insights