Product Review: Miage AWAKENED Isotonic Eye Elixir
Product Review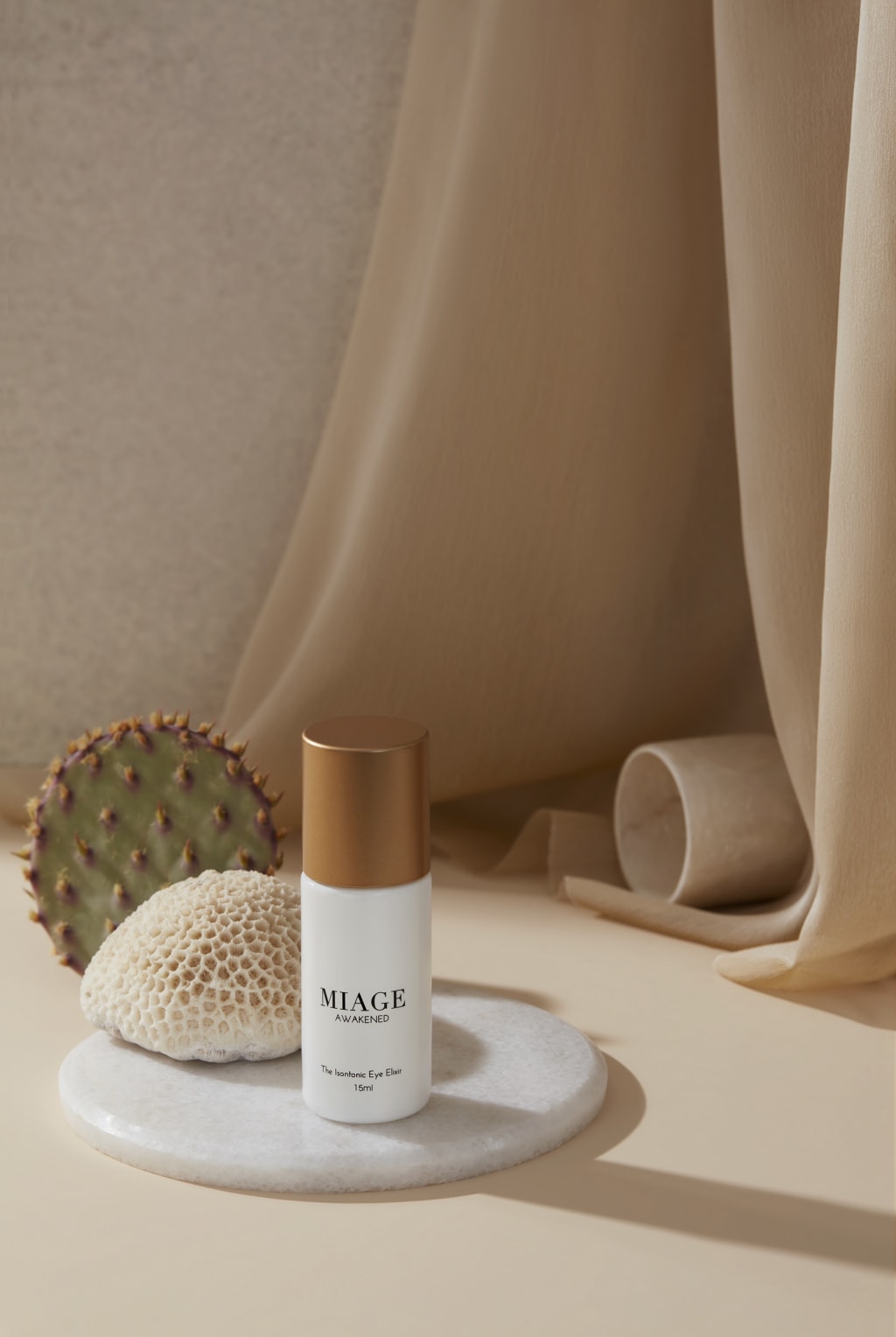 Miage Awakened : The Isotonic Eye Elixir
Did you know that up to 99% of all skincare products are made of water? Yes, that water that comes out of any faucet. Introducing the La Milpa cactus, we use the La Milpa cactus water as the foundation of Miage Skincare's Eye Serum is harvested using a secret technique. Cactus water deeply permeates the skin for immediate and long-lasting hydration since its molecule size is a thousand times smaller than that of water. Miage's highly concentrated anhydrous solution osmotically transfers nutrients to healthy skin cells, igniting an outward brightness that awakens from the inside out. It is made in the U.S.A. and is paraben free.
Beautiful Packaging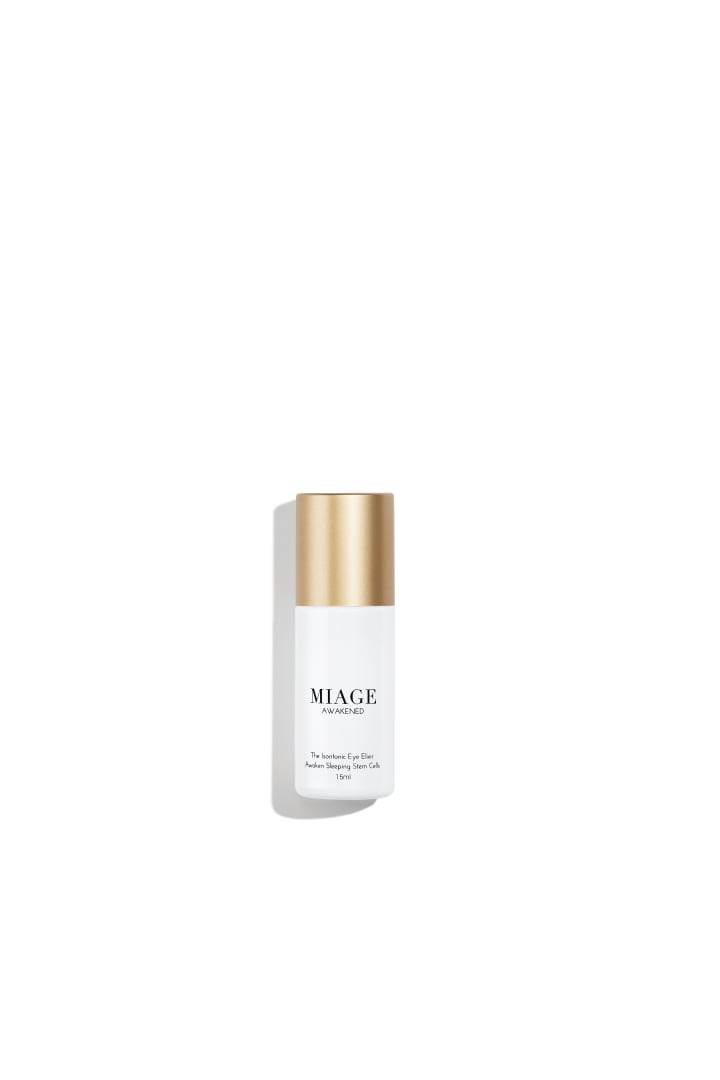 It is beautifully contained in an eco-friendly glass bottle with a steel ball applicator that is constantly icy and refreshing to reduce eye puffiness and provide an overall pleasant experience. Not to mention the stem cell activators that allow your eyes to rejuvenate themselves over time.
Review
As much as I didn't want to admit it, I had puffy bags under my eyes. The horror! Makeup covered it up some, but I believed it was something I just had to deal with; aging, right?
Then guess what plops on my desk with an opportunity to review? Enter Miage's new skincare eye serum: Miage Awakened Eye Elixir. Well, okay! I will give it a try! I did a one-month trial, and let me tell you; I am surprised at how well this stuff works! I was delighted with Miage's eye elixir results.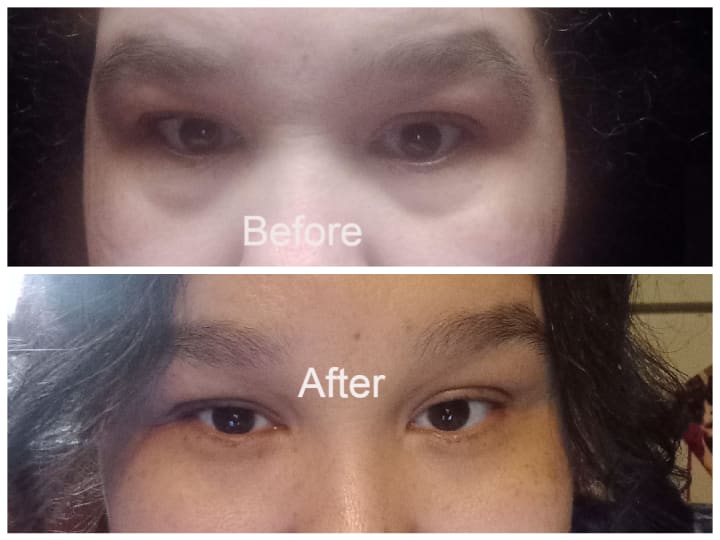 Truthfully I went in using this product with no hopes of it working. It's the mindset I have on all my product reviews. This way, I let the product speak for itself. Again, let me tell you, the product did not disappoint!
Morning and Night
I incorporated the serum into morning and nighttime rituals. One dab under my eyes, then I rub it in in circular motion into my skin. I love the cool sensation from the steel ball applicator every time you apply it to your skin. It does have a faint scent, but it is not overwhelming and fades away. As I mentioned, I used one dab dot. You do not have to use it a lot. One dab will do you so that this bottle will last you a long time. I'd say within 5 to 10 minutes (or however long it took me to get dressed and ready to apply my makeup.), you will see results. My baggy puffiness was gone. I looked awake radiant and less tired. I could even skip some days using the serum as Miage skincare eye serum helps renew your skin as well help rejuvenate it.
That is thanks to its nutrient blend that awakens your own sleeping stem cells. In truth, we currently have millions of latent stem cells. What makes stem cells unique? Stem cells are miraculous in their extraordinary capacity to replace worn-out or damaged cells that frequently result in our skin losing its suppleness, equilibrium, and radiance. The goal of Miage is to awaken your dormant epidermal stem cells. But it is just the start.
ABOUT MIAGE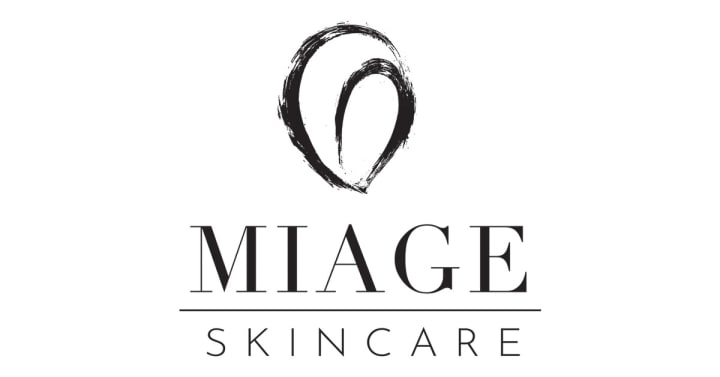 Miage's story begins right now with whomever you are in the present moment. Míage is the first luxury skincare line to replace water with isotonic La Milpa Cactus juice, a very rare and unique cacti that only blooms in a small, lesser-known region of Mexico. In removing water from its formulas, Míage has made room for a richer and more meaningful ingredient list and paved the way for a more deeply penetrating skincare product that can travel much further than the macro-molecule water-based products currently available.
skincare
product review
face
About the author
Janny C is an established freelance writer. A bit of a jack of all trades writer Janny has found a niche in beauty writing, earning a reputation as a beauty product reviewer, which she shares here on Vocal Media.
Reader insights
Be the first to share your insights about this piece.
Add your insights