PRODUCT REVIEW: BASMA Beauty Foundation Stick
Product Review
Basma Beauty
Basma Beauty Foundation Stick has hit the beauty market by storm, and the product and its creator are genuinely inspiring.
Meet Basma Hameed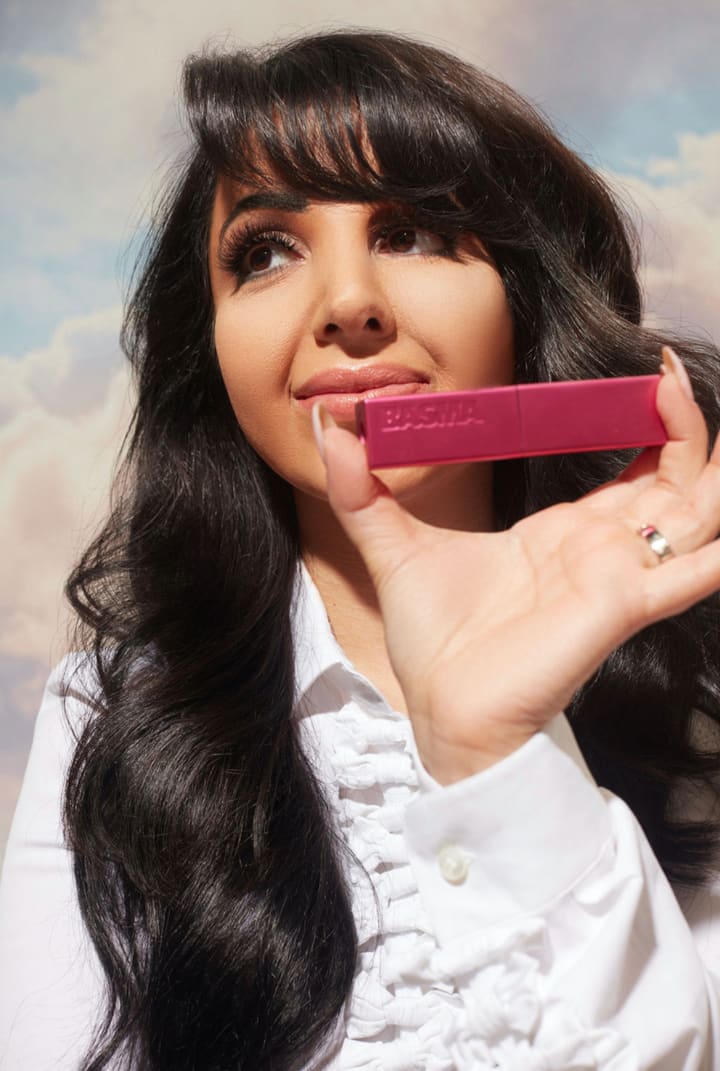 Basma Hameed is the founder and creator of The Foundation Stick. At two years old, Basma suffered 3rd-degree burns on her face. Having to endure over 100 surgeries after that, Basma still had to deal with scaring. At 17, she progressed, becoming a paramedical camouflage artist to create a makeup that would blend with her skin tone to help camouflage the scars she still had. Discovering success with herself, she shared with others, and The Foundation Stick was born.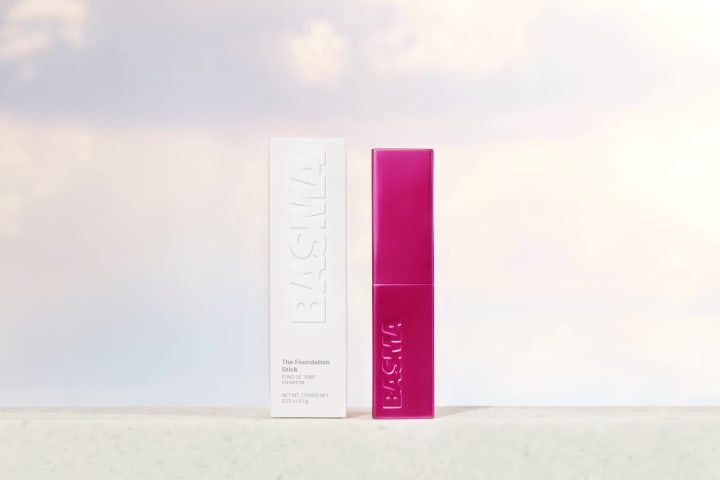 About The Basma Foundation Stick
Introducing The Foundation Stick. A makeup foundation that totally reboots the concept of makeup foundation. Formulated for all skin types, yes, even sensitive skin. You get an evened-out complexion, resulting in a smooth, flawless appearance.
It comes in over 40 skin shade colors and is flexible, letting you be in control of your coverage. Application is easy, and it leaves your skin smooth as it melts into your skin, creating a fresh, dewy soft look. Ultra-hydrating, it nourishes, softens, and is non-greasy. It smoothes and blurs out blemishes conceals melasma, sunspots, rosacea, and hyperpigmentation. Its ingredients include:
• Aloe vera
• Vitamin E
• Apricot Butter
• And it is compact and travels friendly
The real bonus is that it has all day last. The Foundation Stick is entirely hypoallergenic, non-irritating, vegan-friendly, paraben-free, fragrance-free, sulfate-free too.
The Foundation Stick Review
I had the pleasure of sampling The Foundation Stick for myself, and all I can say is wow! This stuff is fantastic! I have sensitive skin, and the Basma Foundation Stick did not irritate my skin at all. I have somewhat visible pores and other skin imperfections, acne scars, etc.
The Foundation Stick covers them for an all-over smooth, flawless look. Let me say this product does all it says it does. It glides on super soft, and while it says to use a makeup sponge to blend in, I just used my fingers and created the look I wanted. It combines and melts effortlessly into your skin, leaving a naturally flawless look. I sealed it in with my favorite powder for the complete finish. It is not heavy at all, and it LAST ALL DAY! (Insert teenage squeal notice here.) Never have I had makeup that lasts all day. I usually melt in the afternoon and have to oil blot and re-power my face. Using The Foundation Stick, I did not have an oil slick on my face by the afternoon. My makeup was just as perfect as when I applied it. I also loved how I could use it a little or a lot to create the ideal coverage for my skin issues. So, it is buildable, and it only leaves your skin softer for it. I swore my skin felt smoother after washing it off at the end of the day! It is so strange to feel pretty finally! This little stick is life-changing.
Finding Your Shade
Unsure what your shade would be? Basma makes finding your shade is super easy. You can take a little test that will help guide you to your perfect shade. Still, being the indecisive woman that I am, I found myself at a toss-up between shade # 021or #035. The Basma team was so lovely and gave me both to try. To my surprise, They both worked great, with my skin tone blending seamlessly into my skin. This stuff is so amazing. Thank you, Basma! I am a customer for life!

To learn more about Basma Hameed and her unforgettable product, visit https://www.basmabeauty.com/
Follow on Facebook; and Instagram: @basmabeautyofficial
skincare
About the author
Janny C is an established freelance writer. A bit of a jack of all trades writer Janny has found a niche in beauty writing, earning a reputation as a beauty product reviewer, which she shares here on Vocal Media.
Reader insights
Be the first to share your insights about this piece.
Add your insights