Oleum Vera Face Mask Review
This blog is not sponsored and all reviews are honest opinions.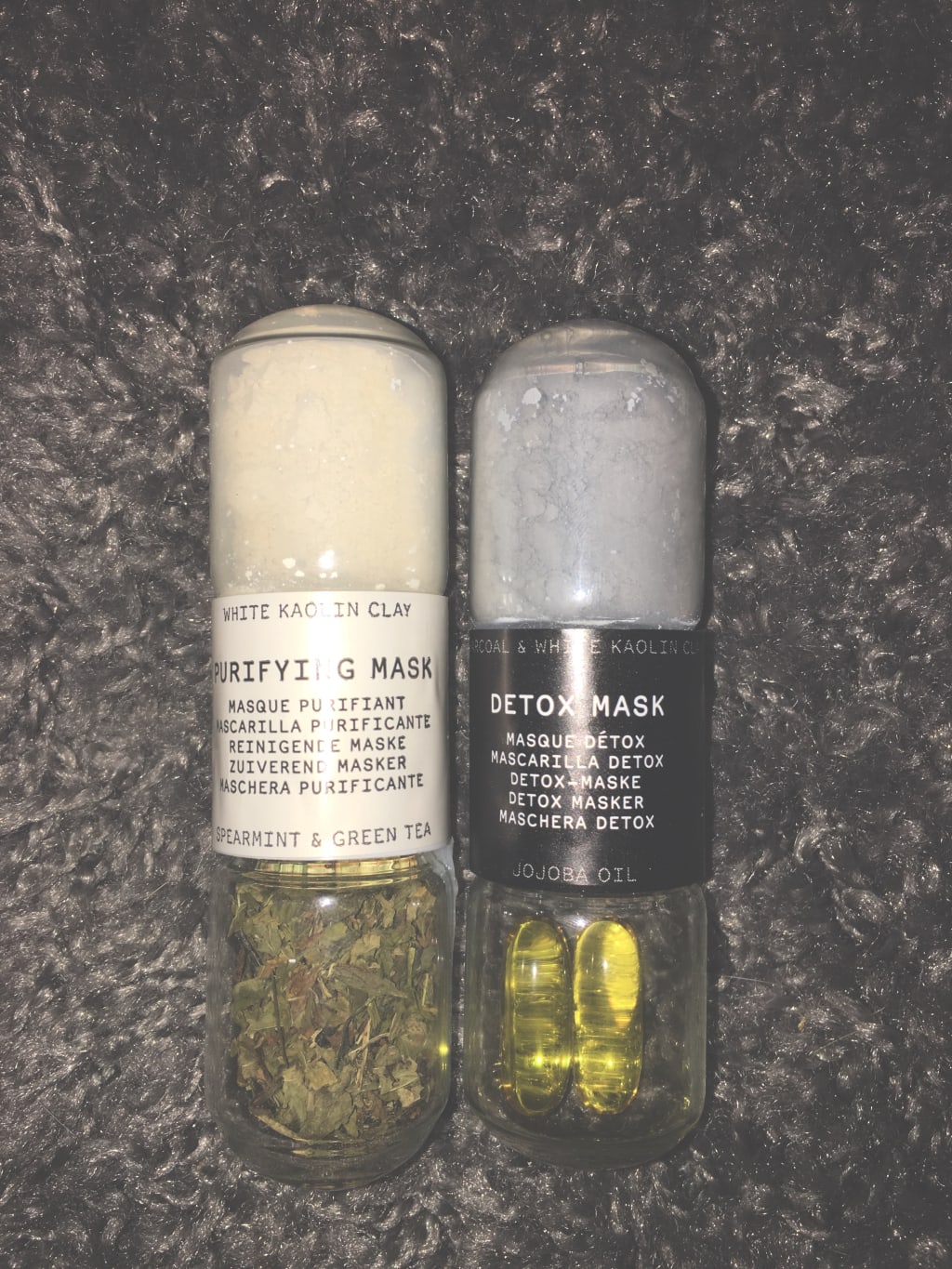 Oleum Vera face mask
I don't know about you but skin care is really important to me. My mother always told me to take care of it, as I'm sure most mothers teach their daughters.
I usually don't care much for store bought face masks because I prefer using natural ingredients on my face. But in occasion I will try them out just to see if I like it.
I recently came across Oleum Vera face mask at my local Walmart. I have to say I would give the packaging five stars because it's definitely what caught my attention. Further looking into the product I learned it's 100 percent organic coming from a certified organic farm in Canada. They also have a 24 month shelf life after opening. I loved the idea of it all and bought it to try out, which has led me here reviewing it for you guys.
You get two different face masks to use. The first one I used was the "purifying mask" which consisted of 1.5 tsp Mint tea (included), 2tsp of hot water, and 1,5 tsp of the Kaolin clay.
As many know but for the one's who don't, mint tea is not only great for the cure and prevention of acne, but it also takes care of keeping your skin cool and oil-free in the summer.
The next main ingredient in this mask is Kaolin clay or as some call it "China clay." This clay is widely known as one of the most gentle among all the other types of clays used in skin care. It's white and has a very soft texture. The whiter the clay, the purer and better it is and as you can tell in the picture this is quality kaolin clay. Kaolin clay has a neutral pH and is rich in silica dioxide. Kaolin clay does not make your skin dry. It is very gentle on your skin and makes it soft and healthy. Hence, Kaolin clay is suited for people with dry, sensitive, and mature skin.
My first time using the mask I was super happy with how my skin was left feeling. The smell from the mint tea was relaxing and amazing, the clay didn't dry out my skin, and it was very easy to wash off after the 10 minutes.
The second face mask included is called the "Detox mask," which consisted of 1.5 tsp of charcoal clay (included), 0.5 tsp of water, and 1 capsule of jojoba (included).
Charcoal clay has become a popular face care ingredient in the beauty industry. It has been known to draw out the buildup of impurities on your face such as, dirt, oil, and pollution that have built up on the surface of your skin, leaving your complexion looking dull. A charcoal mask can help draw out this buildup for skin that looks clean and feels as though it can breathe better.
Jojoba oil is definitely new to me and this is the first time I have heard of it or used it. After looking the ingredient up I learned it has anti-inflammatory properties, reduce redness caused by drying, ease the effects of eczema and rosacea, and keeps your skin calm and comfortable. Also there is Vitamin E and B-complex vitamins in this oil, which helps in skin repair and damage control. After reading all the benefits became super excited to try this mask out.
My first time using this mask I literally felt like my skin lost a few pounds of dirt. It wasn't as easy as the first one to wash off, but definitely wasn't difficult. My skin is softer and looks way healthier after just one use. There was not much of a smell with this mask and the charcoal clay did not dry out my skin.
As I said before I got this face mask at Walmart for $4.50 not including tax. I looked it up and most places have it priced $9 or above. I will definitely be purchasing more of these and others because I feel like for $4.50 I had quality organic products for my skin and after trying I see the amazing results it had on my skin.
***I am not paid nor sponsored to promote these products. I hope you enjoyed reading my review.