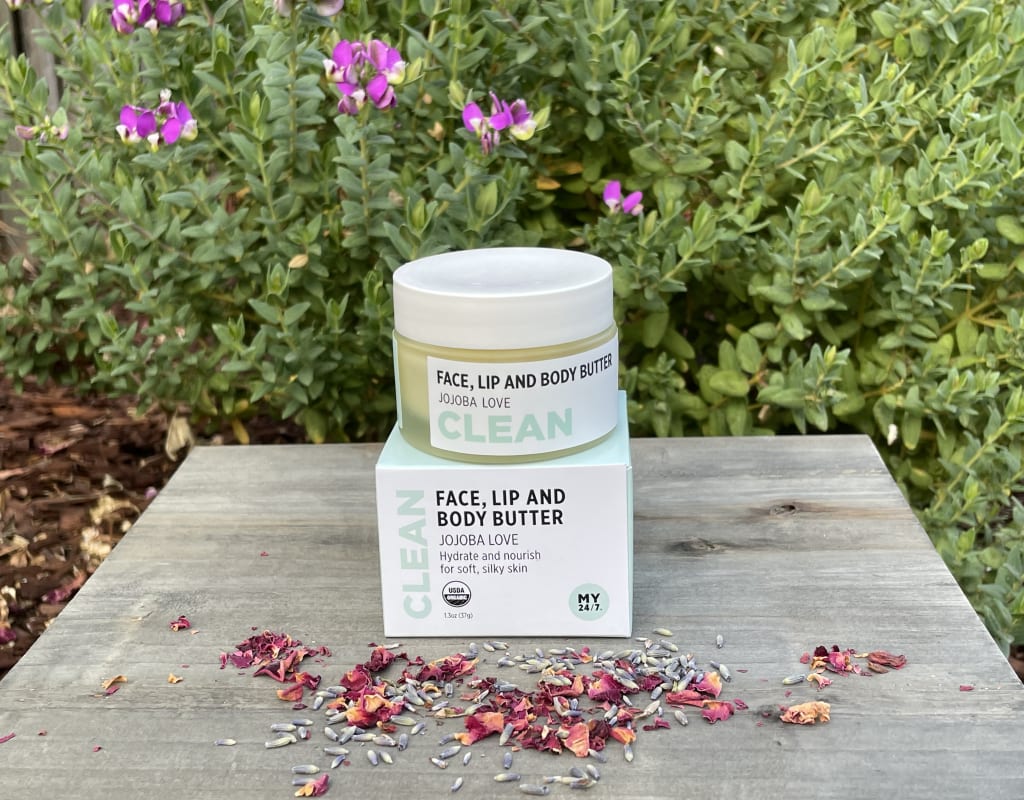 Image courtesy of Red Pantz
The winter season can be brutal, especially if you have sensitive skin. If you are looking for an all-natural alternative that will give you moisturizing skin healing, try MY 24/7 Face Lip and Body Butter (Jojoba Lover) by Red Pantz.
Enjoy luscious hydration that leaves your skin glowing with MY 24/7 Face Lip and Body Butter (Jojoba Lover). A variation of their original olive oil-based top-selling face, lip, and body butter. JOJOBA LOVER uses jojoba oil as a base instead.
Still great for many applications, such as your body, feet, lips, hands, and face. This moisturizer is vitamin-rich with vitamins A, B, C, D, E, and F, along with minerals and acids to help moisturize, balance, repair, brighten, soothe and soften.
Certified organic with no fillers, MY24/7 is Ayurveda-based, using only premium ingredients from fair-trade sources. Planet-friendly, handmade, and without animal testing, MY 24/7 Face Lip and Body Butter (Jojoba Lover) is as clean of a product as possible.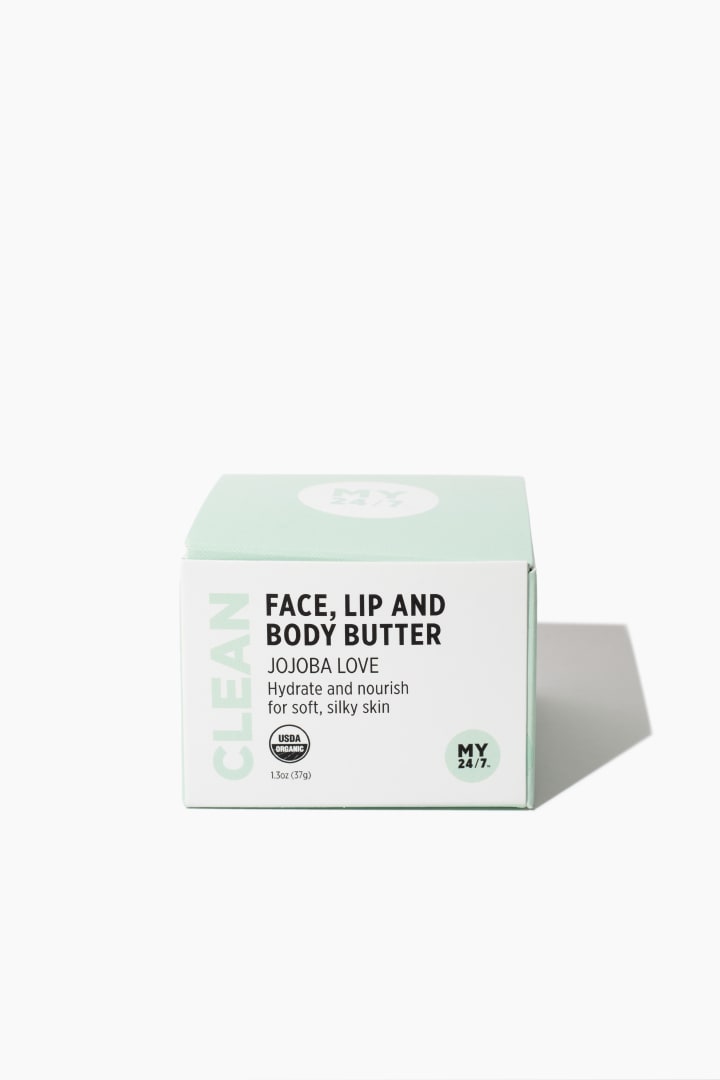 Review
My lips and hands are generally dry, but in the winter months, it gets brutal. So, when MY 24/7 Face Lip and Body Butter came across my desk boasting of being moisturizing, all organic, and natural, I welcomed the challenge of them proving it.
Lips
I tried it on my lips first. First off, it comes with this cute small wooden spatula so you can scoop some out like its "butter," Thet smells delightful, too, upon opening though the scent can be pretty intense when applying it to your lips. The scent fades away quickly, so I am not smelling it under my nose all day, which I like. It applies smoothly on your lips, and unlike standard lip balms that kind of sit on your lips, MY 24/7 absorbs into your lips, creating a protective barrier on your lips. My lips surprisingly stayed soft most of the day; I only reapplied the body butter after eating. It also makes for a good lip primer under your lipstick or gloss.
The best result was when I applied it before bedtime to my lips. I woke up the next day to super soft lips in the morning, which had never happened!
Hands
Next, I tried it on my hands. My hands are constantly in water, so they get very dried out, and now that winter is here, it worsens with cracked skin and eczema flare-ups on my hands. No matter what cream or lotion I used, nothing helped, and no sooner did I apply the creams or lotions did it get washed off again a few minutes later. How did MY 24/7 Face, Lip, and Body Butter stand up? Surprisingly good!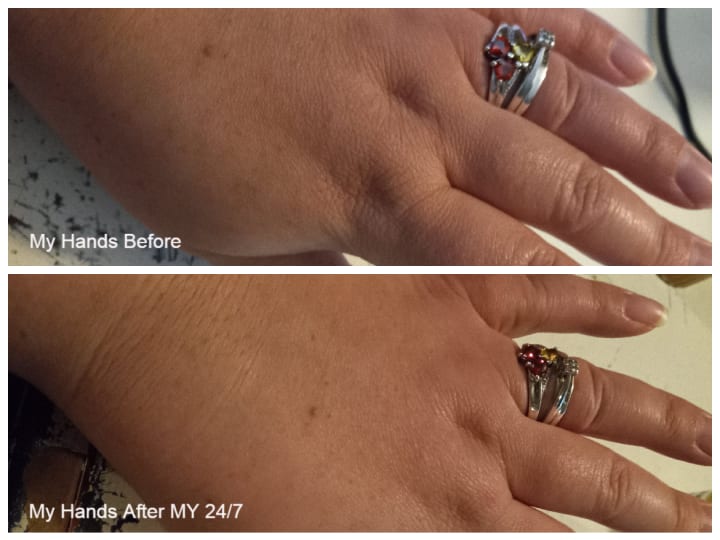 Like on my lips, it absorbs thoroughly into your skin, leaving no greasy residue. A very big bonus for me. Testing it out over two weeks this is the more you use it, the better results you get product. By the second week, I noticed those dry horrible eczema patches cleared up. Dry, cracked cuticles cleared up! Even after hand washes, my hands still felt soft. Conclusion? I'm a believer and a fan!
ABOUT RED PANTZ
Red Pantz is about health and self-care for more wellness, happiness, and productivity so you can do more and better things you love. Sustainably. Our approach is based on time-tested, ancient ayurvedic wisdom mixed with research-backed modern science and many years of application in demanding corporate environments. Our products are packed with nature's finest treasures to support you throughout the day, every day.
The MY24/7 brand originally came into existence as a fundraiser for fire victims in California. Red Pantz and MY24/7 continue to give back and pay, with portions of orders going to support St. Judes Children's Research Hospital.
Learn more at redpantz.com
About the Creator
Janny C is an established freelance writer. A bit of a jack of all trades writer Janny has found a niche in beauty writing, earning a reputation as a beauty product reviewer, which she shares here on Vocal Media.
Reader insights
Be the first to share your insights about this piece.
Add your insights