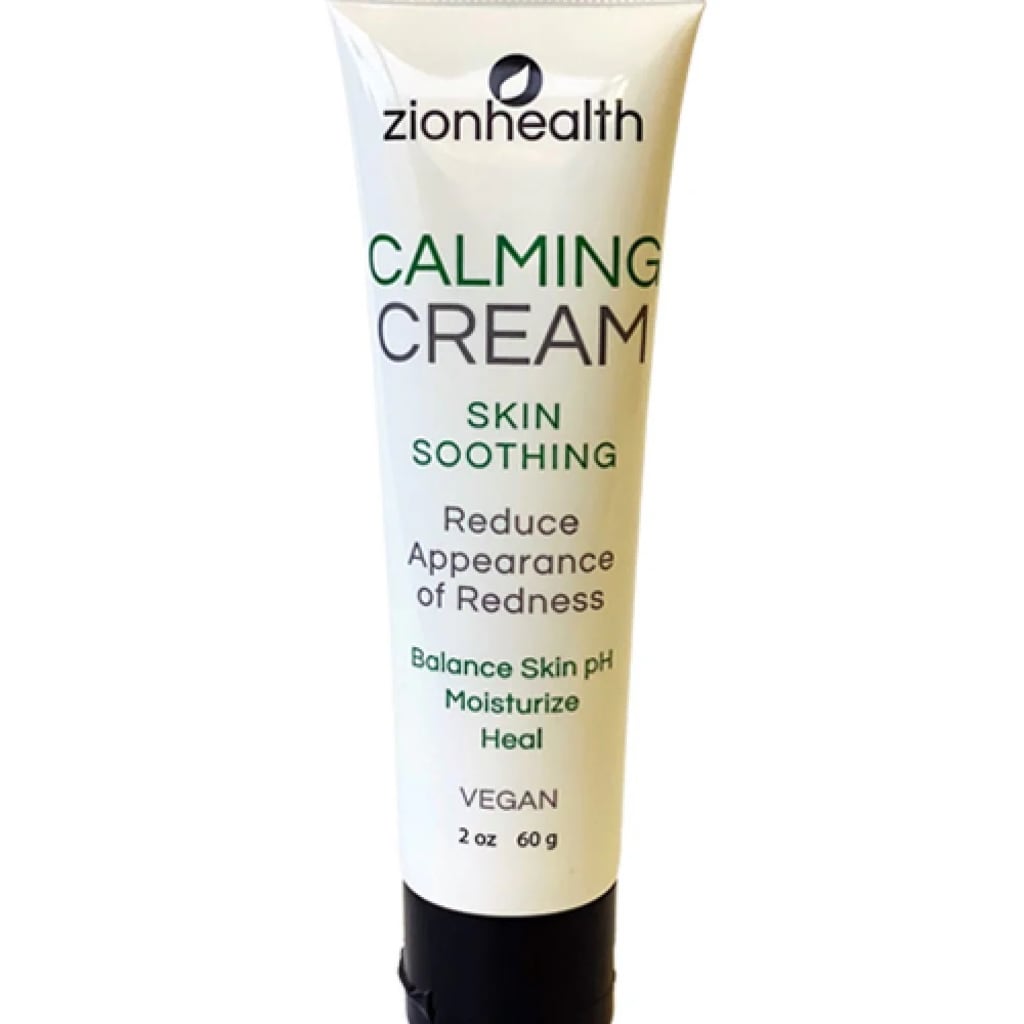 Keep your dry, irritated skin at bay this winter with Zion Health's Calming Cream. Packed with a potent combination of historical extracts, such as arnica, comfrey, goldenseal, and Echinacea, renowned for powerful healing abilities. This cream surpasses giving temporary relief by feeding the skin with nutrients and boosting the circulation of oxygen to rebuild and recover.
A fantastic all-natural substitute for topical steroids, Zion Health Calming Cream, assists the skin in help maintaining a healthier balance improving pH levels and the skin's natural barrier.
Key healing ingredients include:
Sunflower Oil: Absorbs quickly without clogging pores to deliver antioxidant vitamins that help to lighten dark spots, reduce inflammation, and stimulate cell renewal.
Aloe: Offers free radical-fighting vitamins, minerals, amino acids, and enzymes. It can penetrate several layers of skin quickly to provide deep healing and pain relief. As well as increases hydration, reduces inflammation, and repairs collagen, helping lessen the appearance of wrinkles.
Bisabolol: A calming agent found in German chamomile. It is an anti-inflammatory, anti-irritant, and antimicrobial. It Helps accelerates healing and decreases the occurrence of UV damage.
Cocoa Butter: Features anti-inflammatory and antioxidant benefits
Jojoba Oil: Jojoba oil includes fatty acids, vitamin E, B-complex vitamins, minerals, and iodine. Hypoallergenic, the oil penetrates deeply to cleanse, reduce redness and swelling, soothe rough patches, and balance oil levels.
Arnica Extract: Filled with antibacterial and antifungal properties that have a long history of easing pain and swelling, it helps prevent and correct several imbalances.
Kanwa Clay: A therapeutic, skin-softening agent that helps to neutralize toxins and feed the skin with nutrients to make way for cell renewal and general health improvements.
Canadian Willowherb Extract: An antibacterial and anti-inflammatory that works wonders on stressed or sensitive skin with its ability to resolve redness and irritation quickly.
Shea Butter: Filled with antioxidant vitamins and fatty acids. Superior healing abilities. Aids in infection prevention, balancing oils, slowing collagen deterioration, rectifying dryness and dullness, repairing cracked skin, and the appearance of wrinkles and age spots.
Borage Oil: From the seeds of the starflower plant, it is filled with GLA, a type of omega-6 fatty acid, which is known for its anti-inflammatory and moisturizing properties that help treat chronic dry skin conditions and enhance the skin barrier. An anti-mutagenic, it fights the formation of cancerous cells.
Myrcia Oil: Helps to expel toxins. Its antioxidant-rich and pain-reducing compounds, such as flavonoids, offer antiseptic and anti-inflammatory benefits.
Colloidal Oatmeal: This gentle emollient is packed with antioxidant vitamins, minerals, and lipids. It aids in the prevention of oxidative stress, helping to avoid excessive structural breakdown and irritated skin diseases.
Echinacea Extract: Helps to combat pain, inflammation, and infection.
Goldenseal Extract: Contains vitamins (B, E, C, & A), minerals, and fatty acids. Phytochemical alkaloids, an antiseptic booster, have anti-inflammatory effects, helping to heal acne, rashes, scrapes, sores, and infections.
Comfrey Extract: A regenerative medicine dates back to Ancient Greece. With allantoin as the main component. It helps stir new skin cell growth and serves as a softening emollient.
Chamomile Extract: hydrates, clarifies, and reduces inflammation to advance the healing of wounds, acne, and other irritating skin conditions. Great for sensitive skin and offers anti-aging benefits.
Lavender Extract: Has anti-aging and anti-inflammation benefits
relieving itching and healing damaged tissue.
Allantoin: A plant-based compound/keratolytic suited for sensitive skin, it encourages quick healing by dissolving damaged skin, reducing inflammation, stimulating cell turnover, and preventing water loss.
Flaxseed Oil: Has a high concentration of omega-3 fatty acids, which helps to regulate oils and decrease dryness, roughness, and irritation. And smooth to minimize signs of aging and fatigue.
Green Tea Extract: Bursting with antioxidants, it helps combat free radical damage and collagen breakdown.
Cucumber Extract: Has rejuvenating proteins, fatty acids, vitamins, and minerals. It promotes skin cell renewal by helping speed up the process of shedding dead skin. Its astringent qualities control oils and tighten pores.
Tocopherol: An organic compound that takes the form of vitamin E, working as a potent antioxidant, it helps to neutralize UV rays and other pollutants to prevent oxidative stress.

REVIEW

Coming in my review package for Zion Health Hydrating Moisturizing Day Cream, this little tube of cream can do so much and may be the only beauty product you need this winter.

As mentioned, I have sensitive/ combination skin. Finding a product that actually worked on my troubled skin was null in the void, that is, until I met this little tub of joy by Zion Health. More than just a face cream; you can use this anywhere.

Face Results

Unfortunately, my skin was not in a bad flare-up when reviewing this product, but I still used it as a moisturizer, which was nice. Then out of the blue, an acne irritation pops up on the bridge of my nose. I applied Zion Health's Calming Cream on the spot. By day four, it was cleared up.
Hands and Body
Seeing it work so well on my face, I decided to see if it worked elsewhere. I had dry skin irritation on my finger. Again I applied the calming cream to the spot. Four days later, it's healed.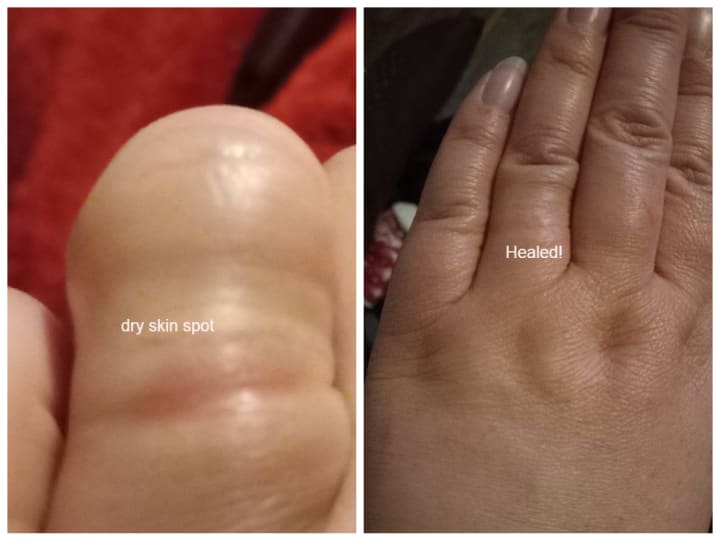 Where was this stuff when I was a teenager? Got a scratch by a cat? Apply Zion Health's Calming Cream. My son had a case of sniffles, and his poor nose started to get red and chapped. Yes! I applied Zion Health's Calming Cream, which lessened the redness under his nose after one application.
It comes in a 20 oz tube so that you can carry it anywhere, and it will definitely be your go-to winter skincare cream.
ABOUT ZION HEALTH
Zion Health is an expanding natural health company specializing in the healing powers of Kanwa Clay Minerals. The company founder is an avid believer and user of natural healing remedies and discovered certain types of clay contain a powerful combination of minerals that can heal many ailments of the body with few side effects.
Zion's primary goal is to offer consumers natural health alternatives that provide positive, noticeable results, with the highest regard for our precious planet and our local & global community, and have a vast product line.
Learn more at zionhealth.com
About the Creator
Janny C is an established freelance writer. A bit of a jack of all trades writer Janny has found a niche in beauty writing, earning a reputation as a beauty product reviewer, which she shares here on Vocal Media.
Reader insights
Be the first to share your insights about this piece.
Add your insights